2014 NFL Pro Bowl Parties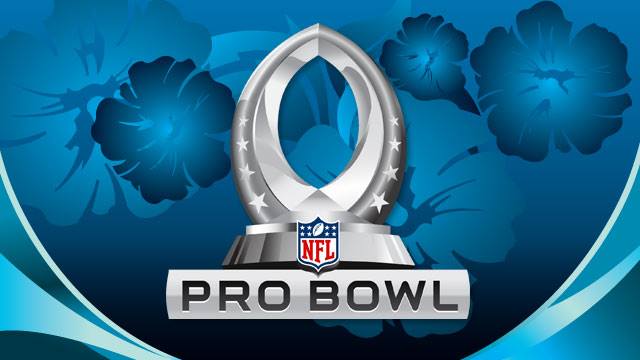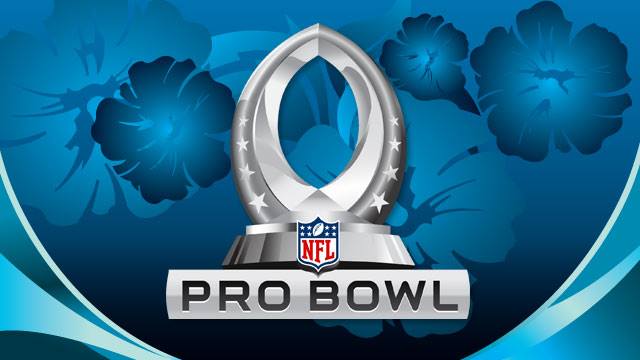 The Pro Bowl returns to Hawaii this year, and despite the closures of some of the main clubs that have traditionally hosted Pro Bowl parties, like Pearl and Zanzabar, there's no shortage of star-studded events to choose from. Here's our lineup of the Pro Bowl parties this week, all the way up to game day and where the players and big names will be!
WARREN MOON'S 2014 PRO BOWL PLAYER PARTY
Thursday, Jan. 23 at M Nightclub from 10 p.m.-4 a.m. — Annually, NFL Hall of Famer Warren Moon hosts one of the best Pro Bowl parties of the week for a good cause: Proceeds go to his Crescent Moon Foundation, which provides scholarships to high school students in need. Who's going: Warren Moon, NFL cheerleaders, Honolulu's fashionable elite and a mix of Pro Bowl players, current NFL players and retired Hall of Famers. VIP Tickets: $50, available only in advance by calling 1-800-443-6295 or emailing probowlplayerparty@gmail.com. $25 general admission; 21+.
ALL STAR BASH FEATURING TOO SHORT
Friday, Jan. 24 at 8 p.m. At The Crown Waikiki (former Hard Rock Cafe) — Party with Oakland rapper Too Short, with additional performances by Caniva Lucky & Jazi and DJ Shango. Who's going: Current and former NFL players, rap fans, rappers. Tickets: $20 presale ($100 VIP), $30 at the door; available at http://thecrown808.ticketleap.com; 21+.
ALL STAR PRO-VIP PLAYERS LOUNGE PARTY WITH DJ DRAMA
Friday, Jan. 24 at 9 p.m. At The Fix in Chinatown — Join your Favorite pro football All Stars and celebrity hosts, like Romeo Valentine from Power 104.3 FM. Headlining is the official DJ for Atlantic Recording Artist T.I., DJ DRAMA, with DJ Twiks & Mike D opening. Who's going: Host Robert Mathis (#98 LB Indianapolis Colts), other players and fans. Tickets: $20 presale, $30 at the door; available at https://ticket.sparxo.com/158329; 18+.
PEPSI NFL PRO BOWL CONCERT WITH BRITISH POP ARTIST FOXES
Friday, Jan. 24 at 9 p.m. At The Republik — British pop singer and songwriter Foxes, known for her hit single with Zedd, "Clarity," will headline the official Pepsi NFL Pro Bowl Concert Friday. Who's going: Anyone looking for an awesome dance party, Pro Bowl players. Tickets: $25 presale, available at flavorus.com; 18+.
NFL PRO BOWL: OHANA DAY
Saturday, Jan. 25 from 8:30-11:30 a.m. At Aloha Stadium — Watch Team Sanders and Team Rice in action at Aloha Stadium the day before the game. Enjoy fan contests, player interviews, NFL video features, and a preview of the Pro Bowl game entertainment. Who's going: Families, military, players and their families. Free; all ages.
OFFICIAL NFL PRO BOWL SATURDAY NIGHT PARTY
Saturday, Jan. 25 from 5:30-10:30 p.m. At the Royal Hawaiian Hotel — This festive outdoor celebration on the Ocean Lawn at the famous Royal Hawaiian Hotel includes food, specialty drinks and a complimentary bar including beer, wine and soft drinks with live musical entertainment and performance by the Pro Bowl Cheerleaders. Who's going: Players, cheerleaders, a who's who of the NFL. Tickets: $199 per person, presale tickets available at ticketmaster.com; 21+.
PRO BOWL ALL-STAR BLOCK PARTY
Saturday, Jan. 25 from 5:30-10:30 p.m. Along Kalakaua Avenue — This is the big one; a huge street festival with over 100 food and NFL merch vendors, entertainment on seven stages and appearances by NFL players, cheerleaders and mascots. Includes a display of the Pro Bowl trophy at Wolfgang's Steakhouse in the Royal Hawaiian Center. Park at the Royal Hawaiian & shop or dine there for $5 validated parking. Who's going: Everyone! Free, all ages.
OFFICIAL PRO BOWL TAILGATE PARTY
Sunday, Jan. 26 from 11 a.m.-1:30 p.m. At Richardson Field — The official tailgate party offers food from some of Hawaii's top restaurants, plus a hosted bar, live entertainment and appearances by NFL stars..Who's going: NFL stars, cheerleaders, mascots and their families; everyone! Tickets: $256.25 each, available from ticketmaster.com; all ages.
2014 NFL PRO BOWL OPENING CEREMONIES & THE PRO BOWL
Sunday, Jan. 26 at 1:45 p.m. At Aloha Stadium — See the NFL All-Stars in action; it's a full day of football's biggest stars, spectacular shows and more. Be sure to get to the stadium early for all the pageantry and entertainment leading up to kick-off. This year's game will
feature an all-new format with unexpected match-ups, teammates vs. teammates, new uniforms and
honorary team captains Jerry Rice and Deion Sanders. Tickets: $52.25-$137.25, available from ticketmaster.com; all ages.