2013 Ho'okipa week at KCC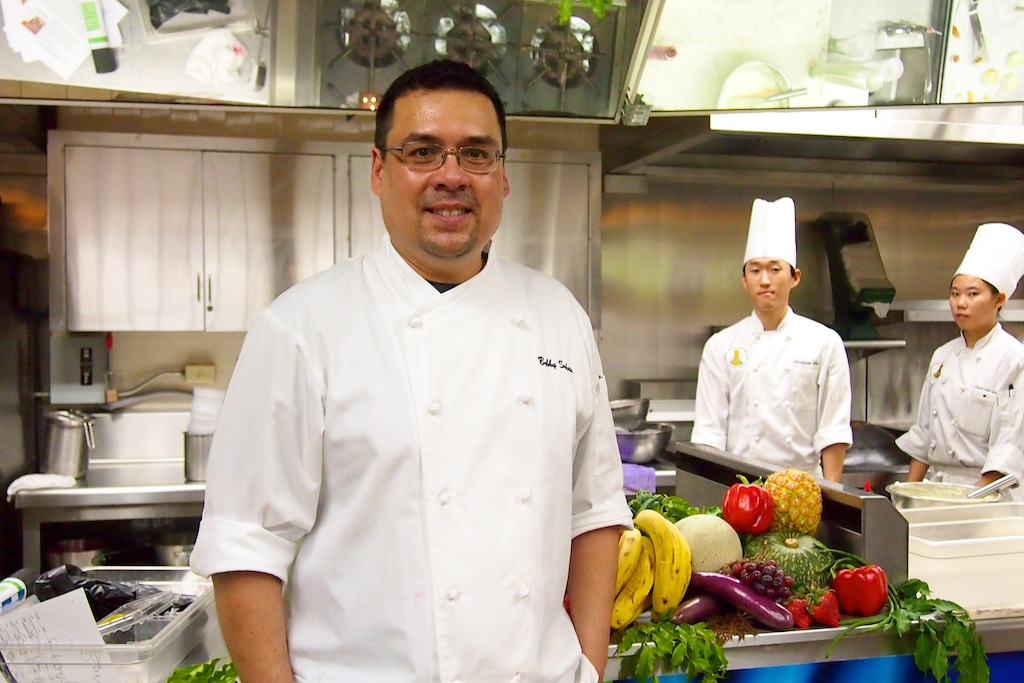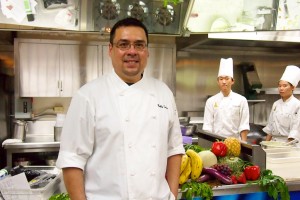 Culinary students at Kapiolani Community College have had a busy week preparing for their annual Ho'okipa gala fundraiser, which takes place tonight at Royal Hawaiial Hotel.
Ho'okipa week kicked off Monday with a cooking demo by KCC alumnae Bobby Sohns, currently Assistant Pastry Chef at the Bellagio Casino and Hotel in Las Vegas.
During his demo, Sohns gave a glimpse into the inner workings of the Bellagio bake shop by sharing recipes for some of the hotel's bite-sized treats like French macarons and pate de fruits (jam candies). He then stayed the rest of the week to work with the advanced party class as they prep for tonight's big fundraiser.
Here's a look at Sohns's demo and the student's preparations in the kitchen.
Chef Bobby Sohns cooking demo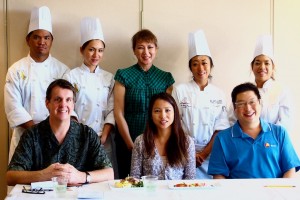 Ho'okipa week continued Thursday morning with Pamela Young's annual Mixed Plate cook-off, where culinary students competed to create a two-course meal using this year's theme ingredient, Ho Farms tomatoes.
Four students participated this year, presenting some creative tomato-themed dishes. Their work was judged by Todd Oldham of Kahala Hotel & Resort, Shin Ho of Ho Farms and former Mixed Plate cook-off winner Chef Robin Lee of Nobu.
The winner of the cook-off will be announced during tonight's Ho'okipa.
Here's what they made.