2012 Halloween Happenings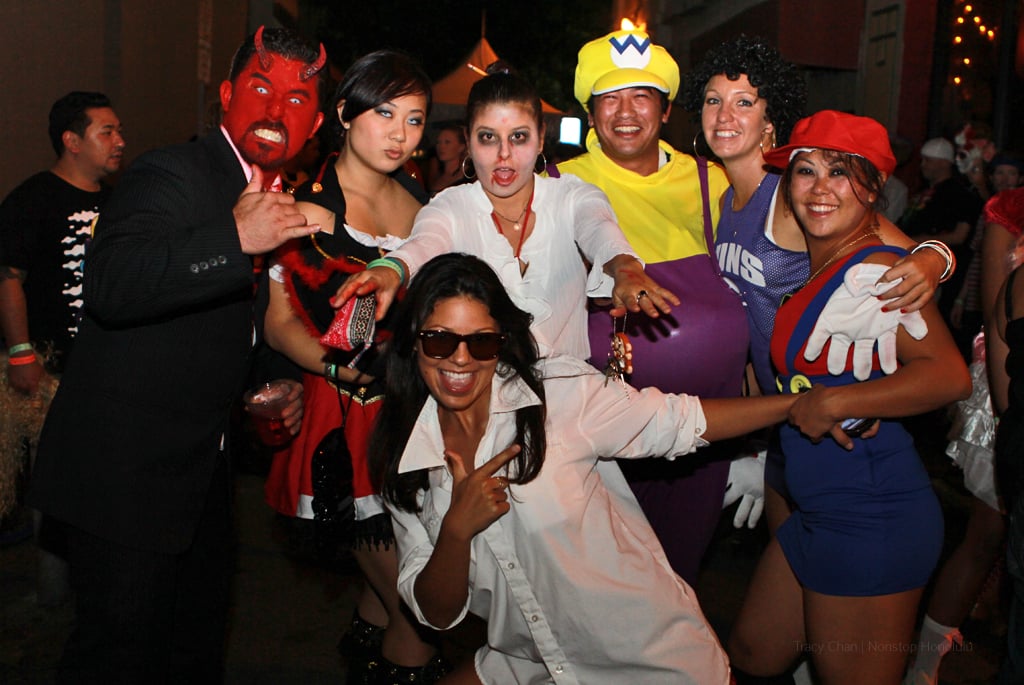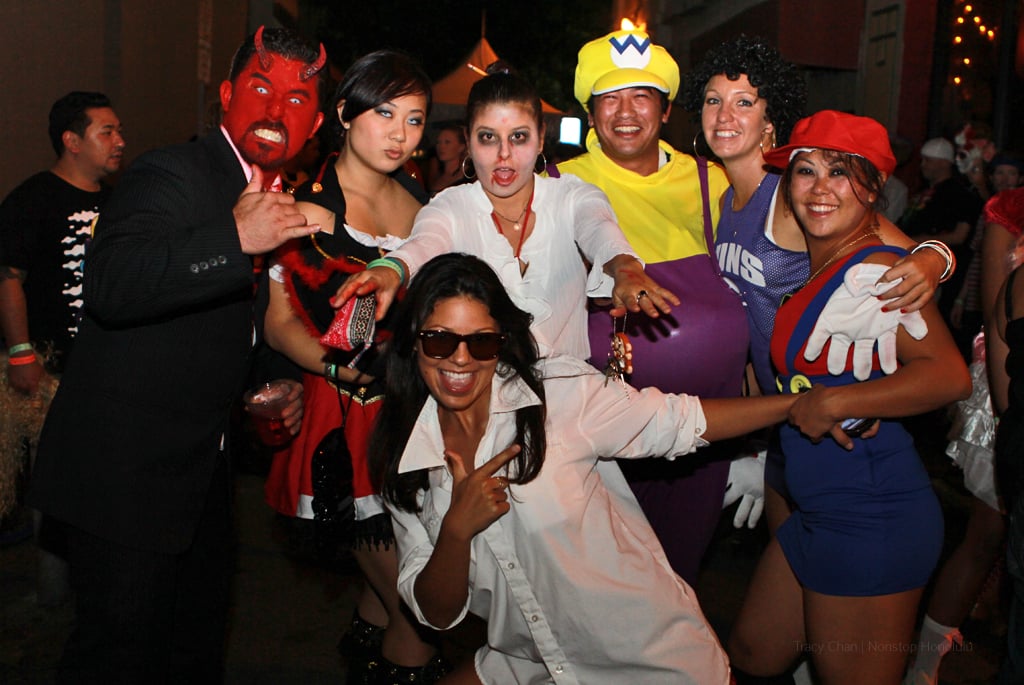 NIGHTLIFE AND PARTIES
Thursday, 10/25
Art & Flea: Zombie Apocalypse Fright Fest
9 p.m. @ Fresh Cafe; $3 (come as a zombie and get in for $2, all ages.
Honolulu's favorite one-stop-shop for the best vintage collectibles and locally made fashion, music and art is bringing the zombie apocalypse to Kakaako; with DJs, a mystery food contest, live music by Navid Najafi & the Illnomadics + Jive Slinky and more.
Haunted Garage Movie Nights: 'The Rocky Horror Picture Show'
Thursday, 10/25, Friday, 10/26, Tuesday, 10/30 and Wednesday, 10/31 @ The ARTS at Marks Garage at 9 p.m.; 7:30 p.m. Friday; $15-$25.
The ARTS at Marks will show four nights of "The Rocky Horror Picture Show," with DJ Nocturna on decks playing goth music and a special teaser show at 7:30 p.m. Friday featuring Cherry Blossom Cabaret, Kit Kat Club Cabaret and special guests.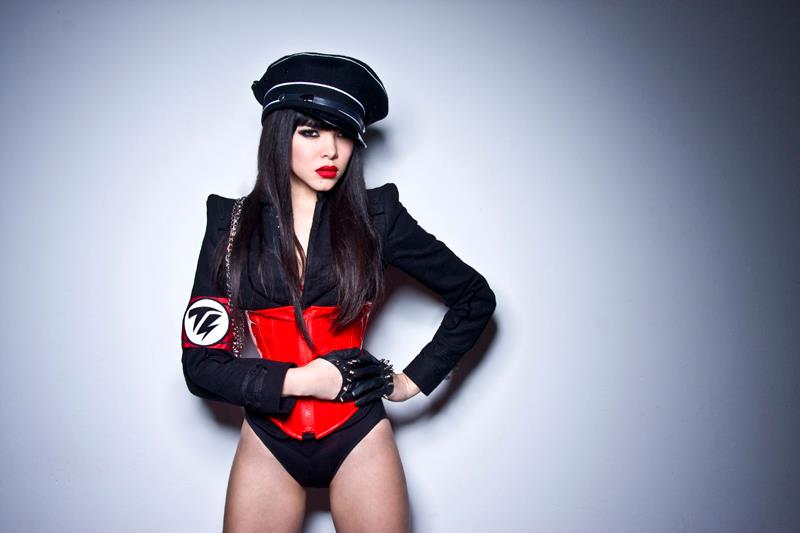 Friday, 10/26
ARTafterDARK: Freak Out!
6 p.m. @ Honolulu Academy of the Arts; $10, 21+
The last ARTafterDARK of 2012 is all about the weirdest, wackiest art and costumes. Dress up for the costume contest; 25 of the creepiest, funkiest, most elaborate and creative costumes will get prizes.
KINK with Tamara Sky
9 p.m. @ SoHo Mixed Media Bar; $15 for 21+, $20 for 18+
A kinky dark cirque with former Playboy Playmate DJ Tamara Sky spinning dark electro, hard house & industrial, performances by the Waikiki Acrobats, Hawaii Fire Artists & Cherry Blossom Cabaret girls, rope bondage demos and more.
Artilect: Holoween with Holosound
8 p.m. @ thirtyninehotel; 21+
NYC DJ and producer Holosound of Pulse Radio brings his subversively sexy blend of deep, techy house and techno to Chinatown.
Skalloween
9 p.m. @ Hawaiian Brian's; $5, 21+
PIMPBOT, Black Square, and Completely Insane liven up the night, which includes a $100 Costume Contest.
Spectrum: Harder Styles
10 p.m. @ Cafe Sarang; guestlist: $5 before midnight, $10 after, $15 general admission; 18+
Get Halloween going with DJs Jae, Errrick, Dirty Secret, EP, Untz and Corey Ferren spinning EDM and hardstyle at this underground spot.
Xscape Halloween: Half Off Edition
10:30 p.m. @ Tsukiji's; 21+
Come in costume and get half-off selected drinks, along with half-off for late night happy hour in the new food lounge.
Dead-on: Zombiethon!
Fri., 10/26–Thu., 11/1 at various times @ Doris Duke Theatre; $10, all ages
In honor of this year's zombie craze, Doris Duke has teamed up with Kennedy Theatre and University of Hawaii at Manoa for Honolulu's first ever Zombiethon! They'll be showing some of the most memorable zombie movies, including "Night of the Living Dead," "Shaun of the Dead" and "28 Days Later." Don't miss Saturday's panel discussion with UH professor Dr. Markus Wessendorf on "The Zombie Renaissance: Why Now?" For more info, visit http://honolulumuseum.org/13159-dead_zombiethon.
Thriller Night at surfer The Bar
9 p.m. @ surfer The Bar at Turtle Bay; $10 with costume, $5 with Michael Jackson costume, 21+
If you're on the North Shore, swing by for a party with a Michael Jackson tribute theme, costume contest and cash prizes.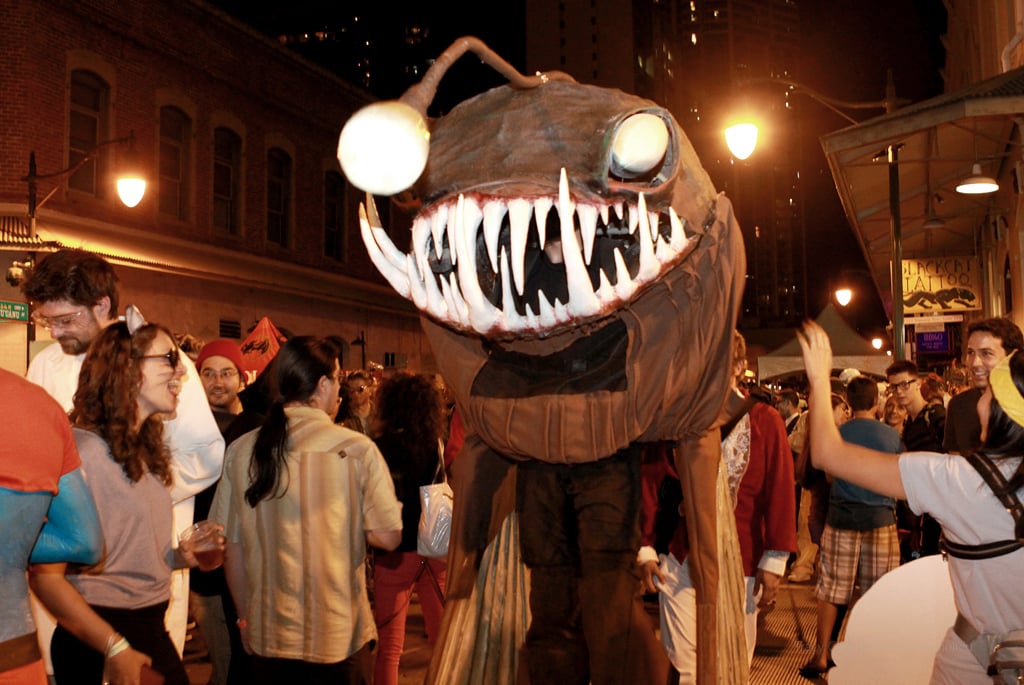 Saturday, 10/27
Hallowbaloo Music + Arts Festival
5:30 p.m.@ Chinatown Arts District; 5:30–10 p.m., free, all ages; 10 p.m.–2 a.m., $10 presale for 10 clubs, $15 at the door, 21+
The free street festival in Chinatown brings out thousands of crazily costumed partygoers every year for a huge party with four outdoor stages and 40+ bands, DJs and theatrical performers, including Delta Spirit, Jon Cleary, DJ Jeremy Sole, Tamara Sky, Anuhea, Ooklah the Moc, Kings of Spade, Black Square, Dancers Unlimited, Sex Puppets, DJ Nocturna, Pamela & the Pole Cats and more. At 10 p.m., the party moves to the clubs, where you'll get into ten Chinatown bars with one cover. For more info, visit http://hallowbaloo.com.
Haunted Wonderland
6 p.m. @ Aloha Tower; $40, $75 VIP (must be 21+, grants access to full bar and four drink tickets), 18+
The third annual Haunted Wonderland takes over Aloha Tower, with a huge lineup of local and guest DJs spinning every kind of music you can imagine at five different venues: Don Ho's, Pier 10, The Waterfront, Makino Chaya and the Food Court. Buy tickets on groovetickets.com.
Nightmare on Edge Street
9 p.m. @ Edge Bar, 1661 Kapiolani Blvd.; $5, 21+
DJs Kurious and Swivel, a costume contest and special Halloween "spirits" round out the festivities at Edge Bar.
Vice Saturdays: VAMP
10 p.m. @ Vice Nightclub; 21+
Vampire fangs are encouraged for this vampire-themed night with a $1000 costume contest and DJ Tamara Sky.
SpookyLau
9 p.m. @ Anna O'Brien's; $25 to benefit The Angel Network Charity; 21+
Rock and roll with the Piranha Brothers at this fundraiser raffle for a good cause.
Beautiful: The Haunted House
8 p.m. @ Pearl; $10, 21+
Come dressed in your best costume for a $500 costume contest at the Halloween edition of Russell Tanoue's Beautiful party; first 50 people through the door in costume will get goodie bags.
YACHT ROCKTOBER Costume Boat Party
9 p.m. @ Ala Moana Boat Harbor; $40 limited presale, ticket info email: yachtrockhawaii@gmail.com; 21+
Get your friends and costumes together for a crazy fun yacht cruise around the harbor before hitting the clubs for Hallowbaloo. Music by DJ Revise (Murder Mainstream).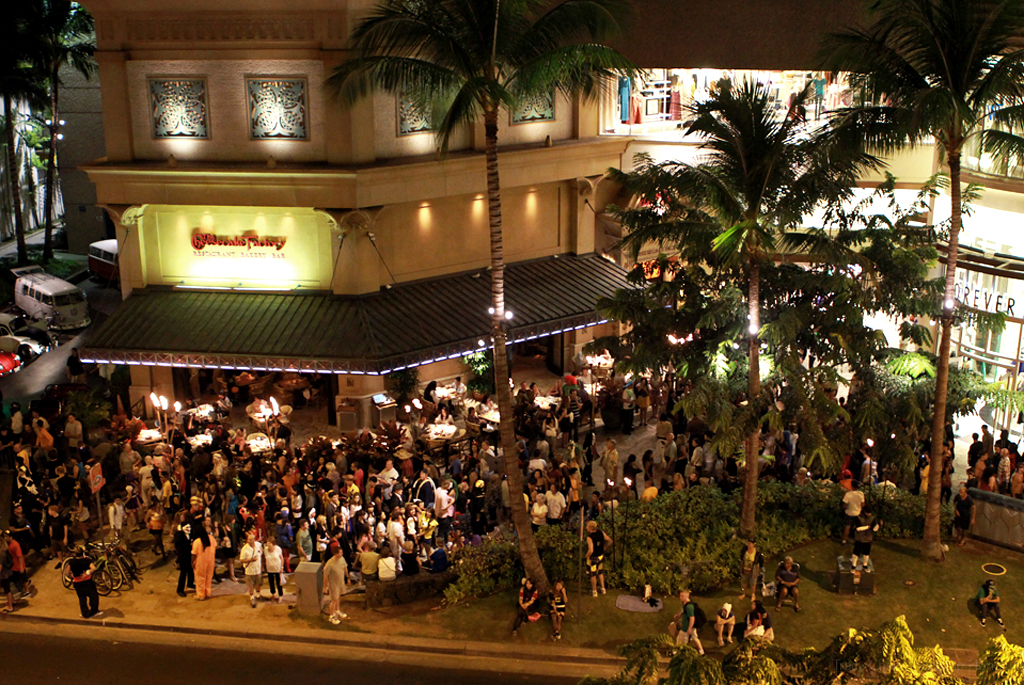 Halloween Day, Wednesday, 10/31
Circus Freak Show
8 p.m. @ Queen Kapiolani Hotel; 21+
If you're in Waikiki (and that's where the real craziness will be), this freaky costume party, with a $5000 costume contest, is the one to hit. DJ Rayne and freaky circus acts will keep you entertained.
Avenge the Night: Halloween Block Party at Restaurant Row
8 p.m. @ M Nightclub and Restaurant Row; $15, 21+
The superhero themed block party at Restaurant Row thrown by M, Tantriq and OO-Spot features a $1000 costume contest, Red Bull DJ Evil One, plus Jami, Logoe, Mike D and G-spot rocking the decks.
The Modern Experience: Halloween Sideshow
8 p.m. @ The Modern Hotel's ballroom; $20, VIP $40, 21+
Blaise & Flash are the ringleaders of this circus sideshow, with DJs Anit, Compose, Delve and XL and a $2,000 costume contest. Dress code enforced: No costume, no entry!
Nightmare on Hotel Street
9 p.m. @ NextDoor; $5 before 10:30 p.m., 21+
If you're not about to leave Chinatown, stop in for performances by the Dungeon Reunion crew, MIMICRY dancers, a costume contest, punk/garage/hardcore bands and DJs spinning goth, industrial, post punk and indie electro. With special guest Tab Sabre, Miss Vamp 2012.