2011 Halloween happenings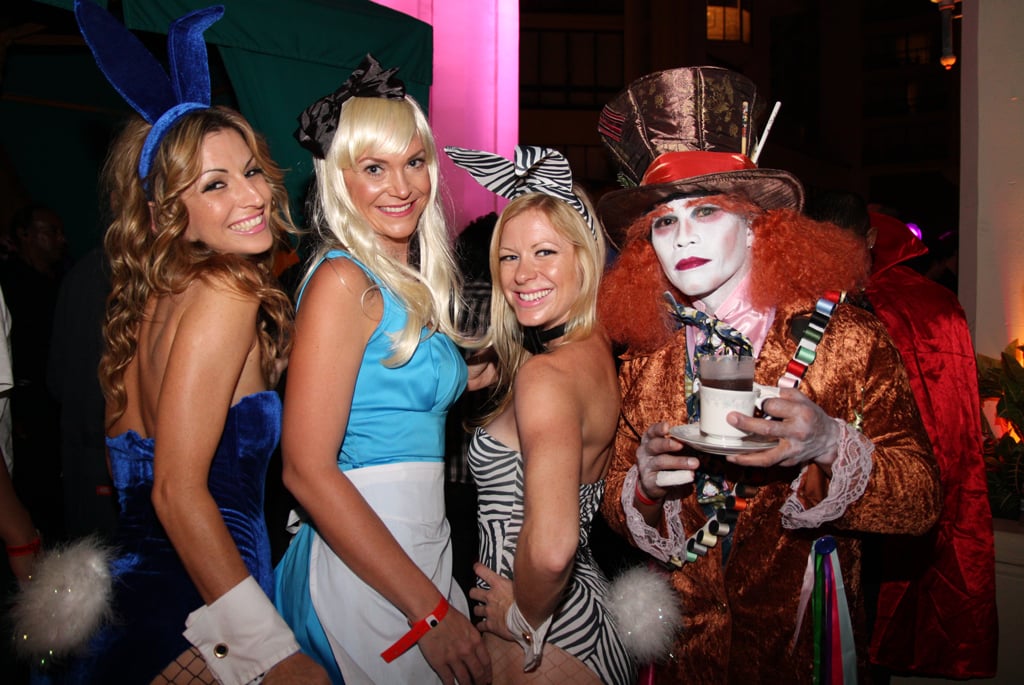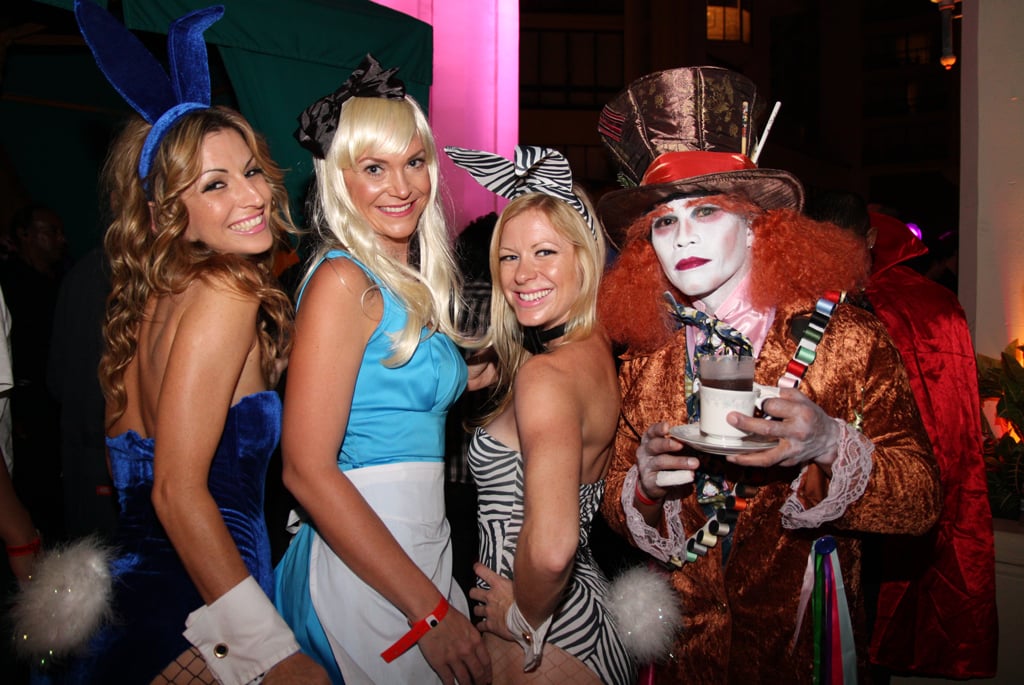 NIGHTLIFE AND PARTIES
10/27
TTT Helloween Edition
Oct. 27 at 9 p.m. @ SoHo; $5, 18+
Warm up your Halloween weekend with Jason Tokita from Seattle, SoundSex and a full lineup of house music DJs, plus Alpha Productions' first anniversary party.
Art & Flea: Vintage Vamps
Oct. 27 at 5 p.m. @ Fresh Cafe; $2, all ages
Dress to kill for vintage shopping, live music and a talk story session with Hallowbaloo artists
Baths, The New Mastersounds and Gaudi.
Hallowbaloo Music + Arts Festival Night 1: Baths concert
Oct. 27 at 9 p.m. @ NextDoor; $15, 19+
Hallowbaloo kicks off four nights of sounds and masquerade mayhem with Baths live in concert; also featuring Lapwing and DJ Packo.
October MUNCH: Belly of the Beast
Oct. 27 at 6:30 p.m. @ Apartment3; $45 per person, reservations required, 21+
Dive into the belly (of the beast) with Munch's monthly dinner, paired with specialty cocktails.
10/28
Eat the Street: Dia de los Muertos
Oct. 28 at 4 p.m. @ 555 South Street, Kakaako; free, all ages
All the great food trucks, plus festivities and a Dia de los Muertos costume contest.
ARTafterDARK: American Gothic
Oct. 28 at 6 p.m. @ Honolulu Academy of the Arts; $10, 21+
The last ARTafterDARK of 2011 is a costume party with DJ Nocturna, a Rock Band competition and some spooky surprises.
Hallowbaloo Music + Arts Festival Night 2: Warpaint & Paper Diamond
Oct. 28 at 8:30 p.m.@ The Waterfront at Aloha Tower; $25, $40 VIP, all ages with restrictions
Hallowbaloo indie headliners Warpaint, Paper Diamond and local duo Clones of the Queen rock The Waterfront.
Freaky Friday
Oct. 28, 29 and 31 at 8 p.m. @ Paparazzi; 18+
Buy one get one bottle free before 12:30 a.m., and wear your costumes for cash and prizes.

House of Horror
Oct. 28 at 9:30 p.m. @ Sand Island, Location TBA per promoters; $50 for three-day pass, $40 for two-day pass, $25 for Friday (18+) & Saturday's (16+) show, $20 for Monday (18+); www.honoluluboxoffice.com/#house-of-horror.
This three-day electronica party thrown by Paul Brandon & PURE Coalitition features headliners Darth & Vader, Stoneface & Terminal, Genix, Barcode and Norin & Rad, with local supporting DJs.
Halloween Rock Party
Oct. 28 and Oct. 29 at 10 p.m. @ Hard Rock Cafe; $10 per night, 21+
Friday features live music with Friends of Adam and a costume contest; Saturday, The Deadbeats, The White Jacket and DJ Monkey take the stage.
Apartment Of Whore-r
Oct. 28 at 6:30 p.m. @ Apartment3; free before 9 p.m., 21+
Trade scary for sexy at Apartment3's kickoff Halloween party, with free pin-up makeovers and DJs Hot Muffins & Byron the Fur .
10/29
Hallowbaloo Music + Arts Festival Night 3: Hallowbaloo Street Fest
Oct. 29 at 5 p.m.@ Chinatown Arts District; free, all ages, $10 wristband for 21+ provides access to street festival bars and 10 clubs (SoHo, Mercury Bar, the Venue, Bar 35, NextDoor, Lotus Downtown, Manifest, Loft, Hank's Cafe & The Dragon Upstairs)
The free street festival in Chinatown brings out thousands of costumed partygoers every year for a huge party with six stages and 35+ bands, DJs and performers, including Man Man, New Mastersounds, Gaudi, Medicine for The People, The Deadbeats, Cherry Blossom Cabaret, The Jumpoffs, Dancers Unlimited, Giinko Marischino, Hell Caminos and DJ Nocturna.
Haunted Wonderland with Lil Jon
Oct. 29 at 6 p.m. @ Wet 'n' Wild Hawaii; $40, $75 VIP (must be 21+, grants access to full bar and four drink tickets), 18+
The second annual Haunted Wonderland takes over the Water Park, with six stages and headliners Lil Jon, Treasure Fingers and Ross FM.
The MayJah Halloween RayJah
Oct. 29 at 8 p.m. @ The Waterfront at Aloha Tower; $30, $75 VIP, 21+
An Island music Halloween concert with four CD release parties, a costume contest and a lineup that includes J Boogs, Anuhea, Natural Vibrations, Josh Heinrichs and many more.
"Better with a Mask On"
Oct. 29 at 9:30 p.m. @ Ka Restaurant & Lounge; 21+
Come dressed up; the best mask + costume wins prizes and bottle service.

Halloween '80s "North Shore" Party in Town
Oct. 29 at 6 p.m. @ Fresh Cafe; $15, $10 pre-sale
Dress up as a character from the '80s movie "North Shore" or '80s style for a costume contest, raffle & more at this fundraiser for Sustainable Coastlines Hawaii.
The Graveyard Smash Halloween Blues Party
Oct. 29, at 7 p.m. @ OnStage Drinks and Grinds; $5 with costume
Get the blues with Kevin Coleman and The Flat 5, Geary "Voo Doo Man" Haynes and The Chames Gang; there's also a costume party, raffle and prizes.
Halloween Party @ Edge Bar
Oct. 29 at 9 p.m. @ Edge Bar, 1661 Kapiolani Blvd.; free, 21+
DJs, dancing and a costume contest round out the festivities at this lounge.

Blackout Party: Hulaween
Oct. 29 at 8 p.m. @ Hula's Bar & Lei Stand; 21 +
Hula's second Blackout party, with DJs and black lights. Dress to impress, please.
The Beat Presents Disguise: A Halloween Party
Oct. 29 at 7 p.m. @ Pagoda Hotel's C'est Si Bon Ballroom; $40 presale, $45 at the door
Live music from the '70s & '80s featuring Go Commando, Nuvo and Funkshun.
Scream Saturday at The Villa
Oct. 29 at 10 p.m. @ The Villa; $10, 21+
Bring your best costumes for a $1000 costume contest and get half off your first bottle before 11 p.m.
Celebrity Cemetary
Oct. 29 at 9 p.m. @ Apartment3; free before 9 p.m., 21+
Dress up as your favorite dead celebrity and pay tribute at this costume party.
Halloween After-Party
Oct. 29 at 11:30 p.m. @ Ginza Nightclub; 21+
DJ Anit, K-Smooth, and Shift keep the party going til 4 a.m., along with a $500 costume contest (by audience vote).
10/30
Hip-hop Halloween
Oct. 30 at 9 p.m. @ Hawaiian Brian's Billiards; $5, all ages
Performers include Gabriel Reyes-Gomez of Disaster Kit, Max Benoit of Kings of Spade, Sean Cleland of the Hollow Spheres, Pakman of Peace of Mind Crew, Joel Spiral of Family Dinner, Ernie Ercaela from VEJJ and more. Proceeds benefit Charity:Water.
10/31
Zombie Walk Waikiki
Oct. 31 at 7 p.m. @ Old Niketown building, ends at Waikiki Shell; free, all ages
The living dead crowd the streets for an epic zombie walk down Kalakaua Avenue during the Waikiki Halloween Block Party. BYO makeup and props.

Ala Moana's Halloween Night Costume Ball
Oct. 31 at 6 p.m. @ Mai Tai Bar, Pearl Ultralounge and Tsukiji's in the Ala Moana Center; $10 presale for all three venues, 21+
Double-O-Spot, Golden Child Entertainment, HI Society, Rick Rock and Russell Tanoue team up for a three-venue "block party" at Ala Moana.

HALLOWEEN @ Magic
Oct. 31 at 9 p.m. @ The Waikiki Beachcomber Hotel, Magic of Polynesia Showroom; 21+
Tantriq, Racesauce, Element Group & Architects throw a party with multiple levels and the famous annual $1000 cash costume contest.

Devil's Cut: Halloween Bash
Oct. 31 at 5 p.m. @ Tiki's Grill & Bar; $5 from 8:30 p.m., $10 after 10 p.m., 21+
Two live bands, DJs and giveaways, with free three-hour valet parking.
Latino Hallowino
Oct. 31 at 7:30 p.m. @ The Outrigger Hotel, SOS Main Showroom; $10, 21+
Featuring Rolando Sanchez and his Latino Hallowino All Star Band, with Latin dance and a costume contest.
Zanzabar Halloween Spectacular
Oct. 31 at 9 p.m. @ Zanzabar Nightclub; over 21, $15, under 21, $20
Zanzabar will be giving away $2,000 in cash and prizes for a giant costume contest.
Black & Orange Halloween Costume Party: Monsteritaville
Oct. 31 at 9 p.m. @ Jimmy Buffet's; free, 21+
Jimmy Buffett's opens up for a party with $5 shots, a costume contest and more.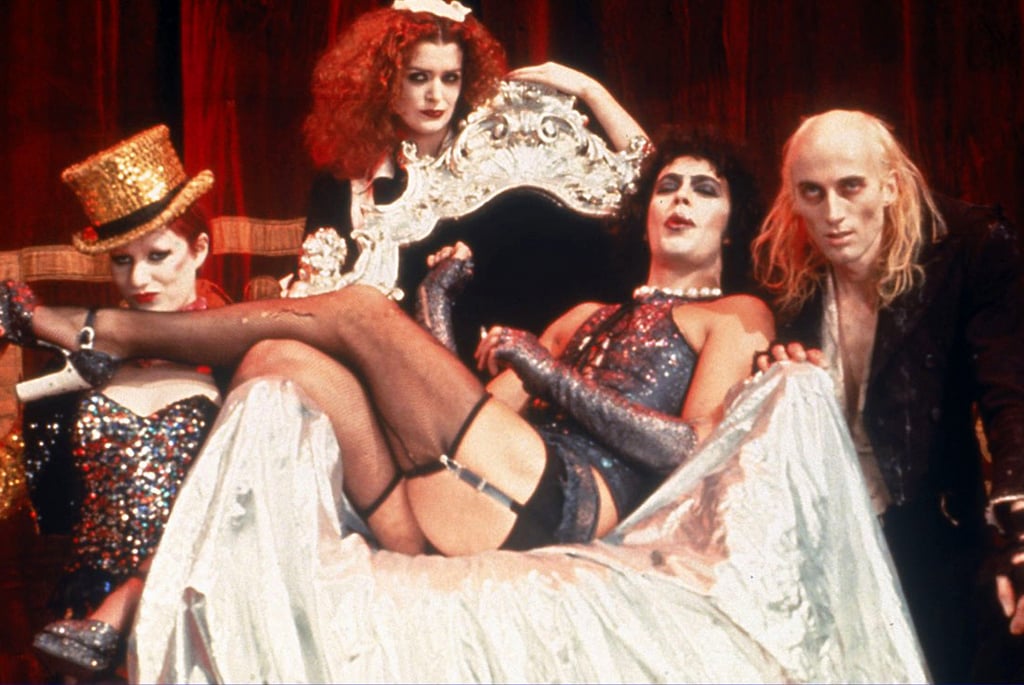 THEATRE
"Little Shop of Horrors"
Oct. 27 to Nov. 13, 7:30 p.m. Thursday, 8 p.m. Friday, 3 and 8 p.m. Saturday, and 4 p.m. Sunday @ Manoa Valley Theatre, 2833 E. Manoa Road;  $35, $30 for seniors and military, $20 for ages 25 and under.
The classic tale of a nerdy florist and his giant man-eating plant, one of the longest-running off-Broadway shows, is brought to the stage in musical form by guest director Scott Rogers and musical director Kenji Higashihama.
"The Rocky Horror Picture Show"
Oct. 21, 22, 28, 29 (special after-party) and 31 (Halloween special) at 7 p.m. @ The Army Community Theatre at Schofield Barracks; $15, 18+.
Army Community Theatre hosts a live performance of this cult classic, directed by Brett Harwood. Audience participation is encouraged, and props like rice, toast, newspapers, noisemakers, hot dogs and playing cards are allowed. Prop bags will be sold at the door.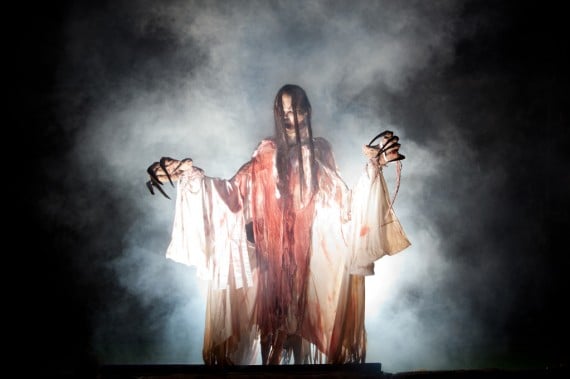 HAUNTED HOUSES
Haunted Lagoon
Through Oct 31 @ Polynesian Cultural Center; Kama'aina tickets $19.50 per adult and $14.50 for keiki. Non-kama'aina tickets $25per adult and $19.50 for children; call 808-293-3333 or visit www.hauntedlagoon.com
Everyone's favorite haunted canoe ride is back, with a ghostly cast of hundreds and the otherworldly Laie Lady waiting for you.
Haunted Plantation
Oct. 28-31 from 7-11:30 p.m. @ Hawaii's Plantation Village, 94-695 Waipahu St.; $13 or $20 for a Fast Pass. 13+, adult supervision required for ages 17 and under; www.hawaiihauntedplantation.com
Hawaii's largest haunted attraction features the spirits of Old Hawaii, along with scary ghost stories on some nights.
Nightmares Live
Through Oct. 31 from 7 p.m.-midnight @ Dole Cannery; $10 presale, $13 at the door or $20 for a Fast Pass; 13+; hauntedhousehawaii.com
Previously in a warehouse in Kakaako, Nightmares Live has moved to an air-conditioned location with parking that promises to be just as terrifying.
Haunted Hawaiian Nights Trolley Tour
Through Oct. 31 from 6:30-9 p.m. nightly; begins @ Nordstrom's trolley depot at Ala Moana Center; $35, 17+; call 593-7676 or 591-2561 or visit www.waikikitrolley.com/haunted-hawaiian-nights.
Legendary local storyteller Lopaka Kapanui shares traditional Hawaiian ghost stories on this ride.
Haunted Garage
Oct. 27-31 from 7-11 p.m. Thursday & Friday, 6-11 p.m. Saturday, 5-10 p.m. Sunday and 6-10 p.m. Monday @ The ARTS at Marks Garage; $10 general, $7 for children 12 & under; www.artsatmarks.com/haunted-garage.php
A fundraiser for The ARTS at Marks Garage, this "artistically terrifying" event transforms the gallery into themed rooms of terror.
Haunted Stadium
Oct. 28 from 6-11 p.m. and Oct. 29-30 from 10 a.m.-2 p.m. @ Aloha Stadium's Hospitality Room; $15, $12 pre-sale, not recommended for young children; www.alohastadium.hawaii.gov/haunted-stadium-halloween-event
The Hawaiian Island Ghost Hunters team transform the events room into a maze and themed rooms, including a classic graveyard scene and mad scientist room.