12 Bars of Christmas Pub Crawl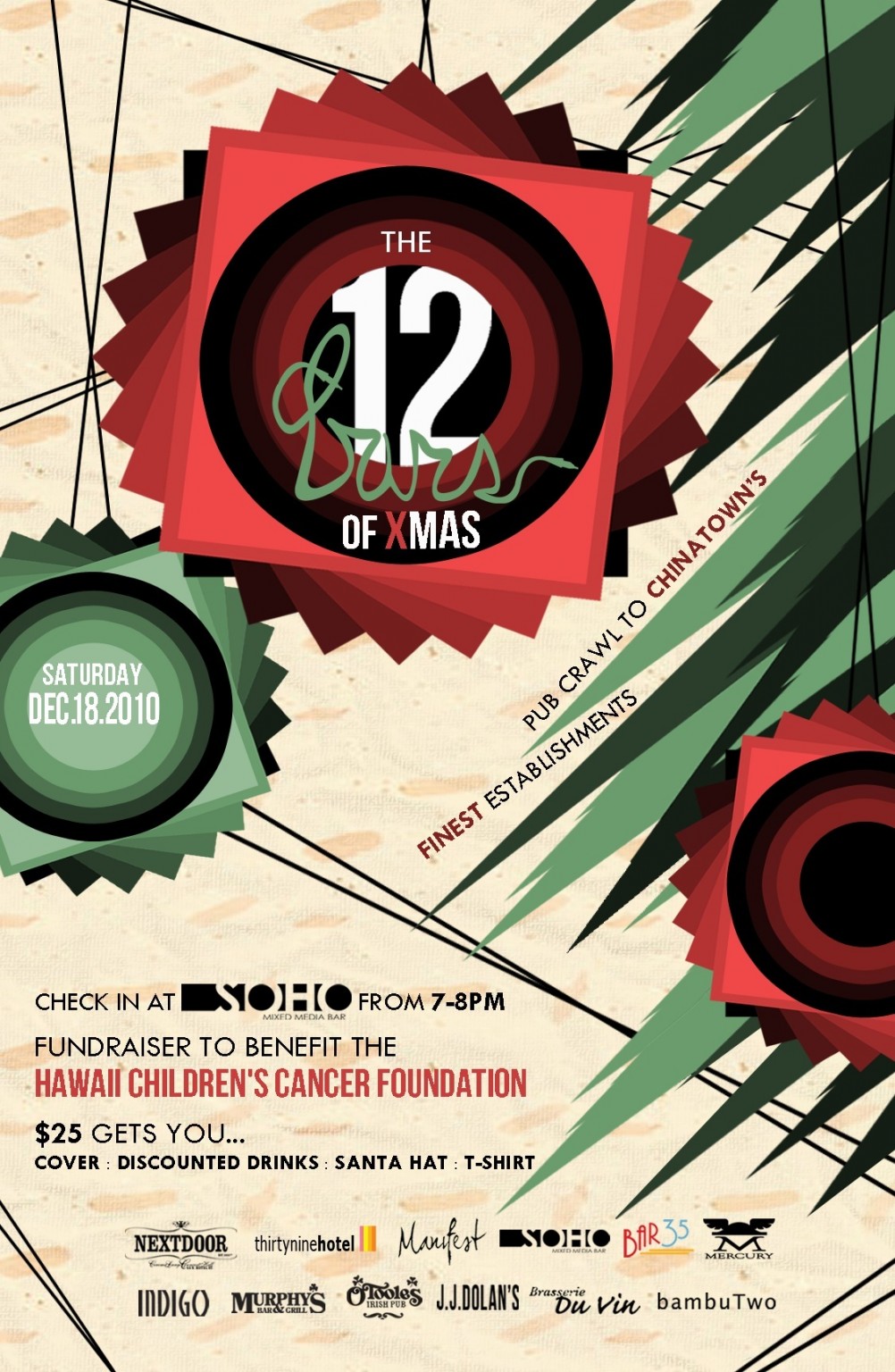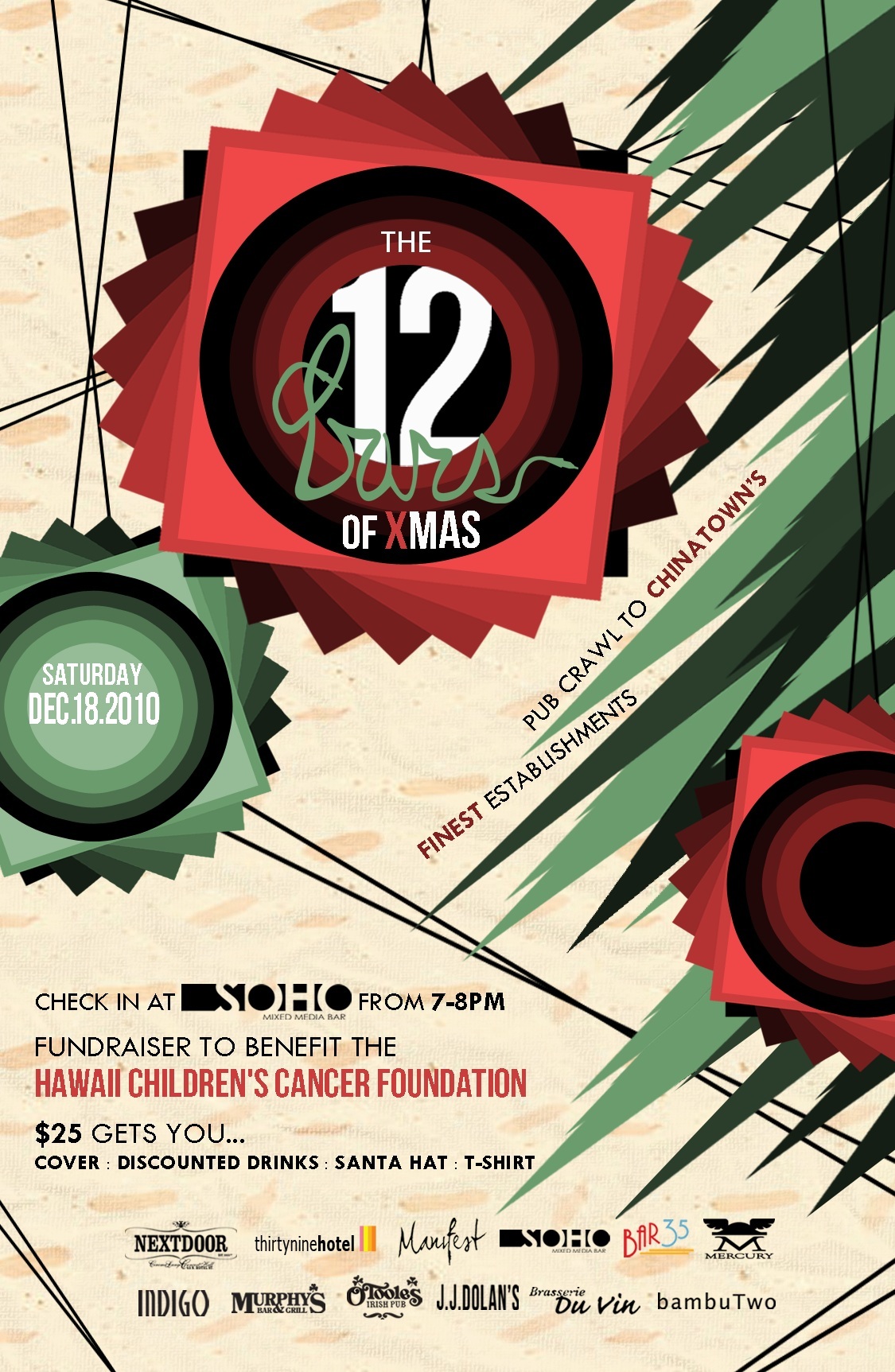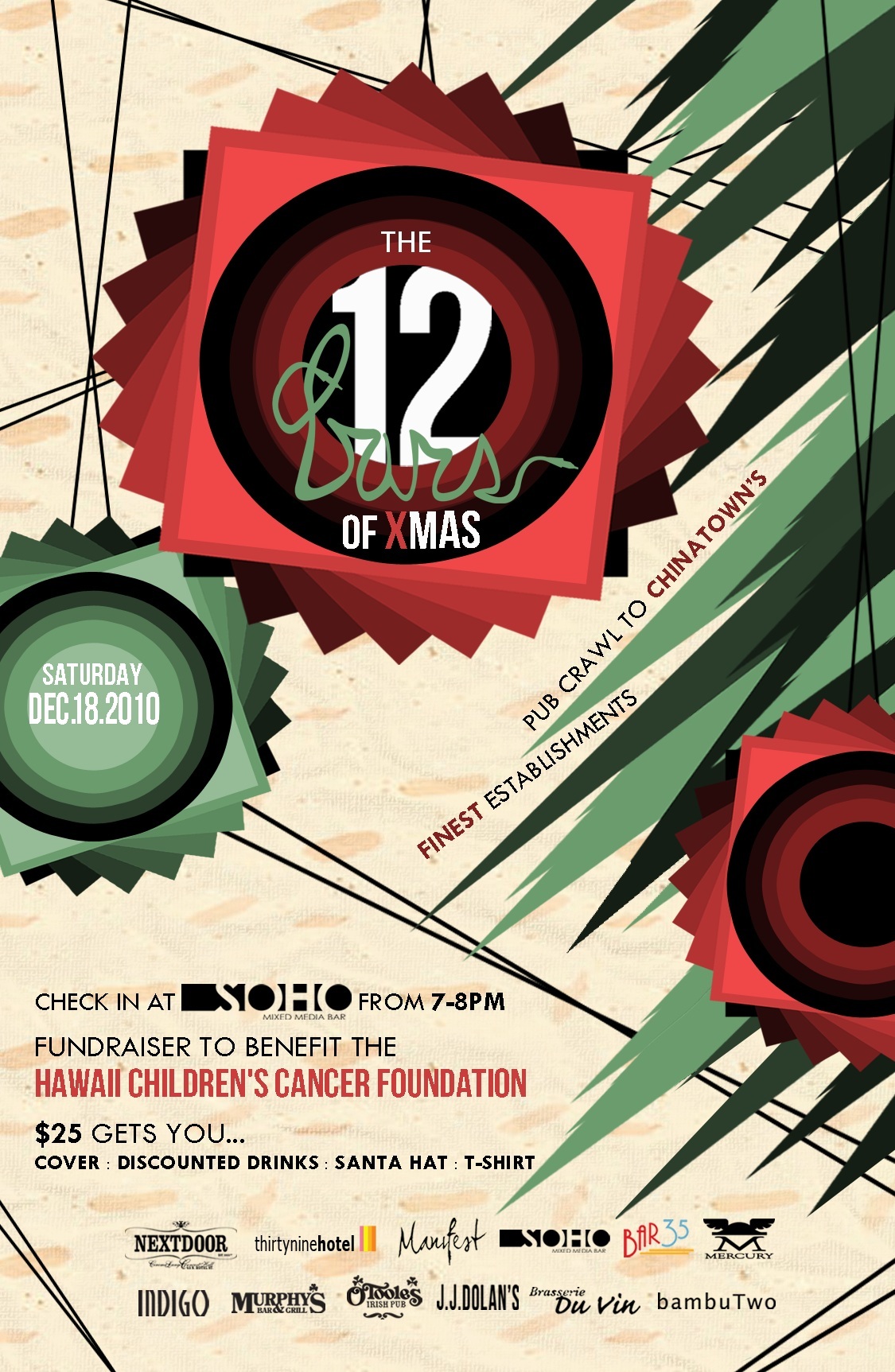 Come take part tonight (Dec. 18) in this fundraiser for the Make a Wish Foundation and Hawaii Children Cancer Foundation.
It's a pub crawl at 12 Chinatown bars, including, thirtyninehotel, Bar 35, NextDoor, The Manifest, Soho Mixed Media Bar, Murphy's, O'Toole's, Bambu 2, Mercury Bar, Indigo, Brasserie du Vin and J.J. Dolans. Check in is at Soho from 7-9 p.m. For the $25 admission, you'll get free cover at all the participating bars, discounted drinks ($3 beers, $4 cocktails), a Santa hat and t-shirt. All proceeds go toward helping the charities buy Christmas presents for children. They'll also be a toy and canned good drive. If patrons bring either a toy or canned good, they'll receive a raffle ticket and can win prizes.
The event is being sponsored by Nonstop Honolulu, Super CW.com, Better Brands, Paradise Beverage, Anheuser-Busch, Defend Hawaii, Sindication, In4mation, 808 Tattoo, Fitted Hawaii, Chinatown Merchants Association, The Arts District Honolulu and participating Chinatown bars.
Buy your tickets at www12barsofchristmashonolulu.ticketleap.com/12-bars-of-christmas