12½ questions: Adam Braff, 'Wish I Was Here.'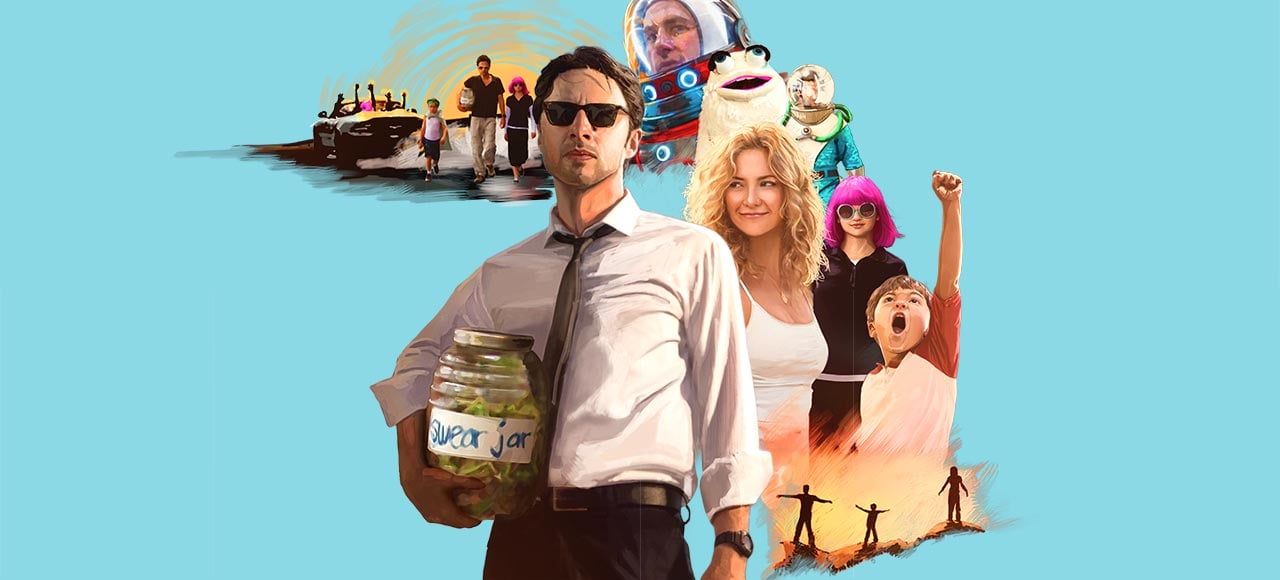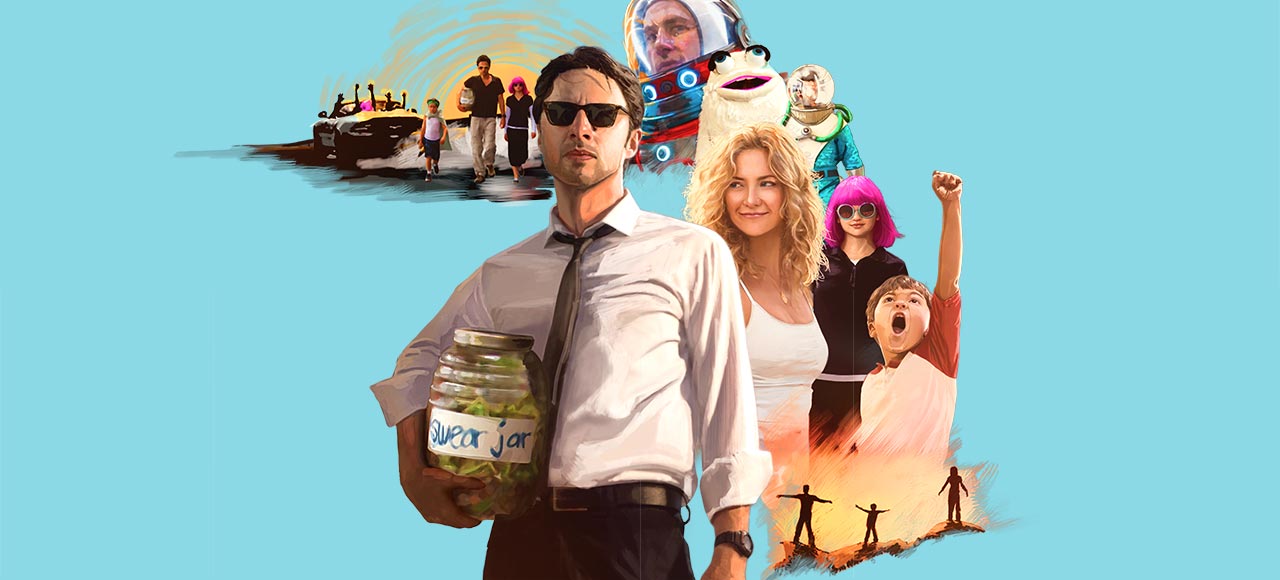 It was a good night for Adam Braff.
Last night at Consolidated Theatres Kahala, a packed house was treated to the Hawaii premiere of "Wish I Was Here." Braff co-wrote and produced the film with his brother, Zach Braff, who also directs and stars in the film.
It's been a little more than a year since the movie was funded on Kickstarter by 46,520 backers, raising 3.1 million dollars of the film's budget. Then there was an ambitious 25-day shoot, a selection at the Sundance Film Festival, and numerous Kickstarter screenings. Finally, Braff—who lives here on Oahu—was home. And last night, he sat with his friends, family and hometown crowd to see his first feature on the big screen.
There were laughs (Zach Braff delivers on the quirky humor that made "Garden State" so unique), tears (Kate Hudson and Mandy Patinkin give moving performances), and full-blown weeping (the guy in front of me really needed a tissue). For Adam Braff, it was a fitting end to a remarkable journey.
I had the pleasure of sitting down with Braff to ask him 12 random questions (and one, clumsy attempt at a joke) about writing "Wish I Was Here," Kickstarter and sibling rivalry.
How does a Hollywood writer wind up living in Honolulu?
My wife grew up here and always dreamed of moving back. We met at UCLA and lived and worked in LA for 25 years. We needed a change. What we didn't know was how much I would love it here.
Where did the idea for "Wish I Was Here" come from?
Zach pitched an idea about a struggling actor, who is forced to home school his kids when he can no longer afford private school and who's wife works full time to support the family. That situation was dangerously familiar to my own.
It's a great title. How did you come up with it?
Years ago, spitballing on the old, postcard cliche. I always thought it would have been a good title for "Garden State." I pitched it to Zach for this and it stuck.
Music is practically a character in "Garden State." With "Wish I Was Here," did you or Zach have specific songs in your heads that set the tone for your writing?
Zach has a gift for finding great music and he won a Grammy for "Garden State." I stuck to the writing (the "tone" usually "set" by screaming kids).
What do you love most about living in Hawaii?
A lot of things. After living in LA for so long, Oahu has a small-town atmosphere for me. I actually see people I know walking around. There is something about island living that gives me a "we're all in this together" feeling. I love how the whole "Uncle and Auntie" system keeps us one big family. And let's face it; if I have to drive somewhere to pick up my kids, I'd rather it be Manoa than Culver City.
What do you miss most about LA?
Trader Joes.
"Wish I Was Here" and "Veronica Mars" were pioneers in using Kickstarter to fund major motion pictures. Tell us about your Kickstarter experience.
The Kickstarter experiment and windfall has been remarkable, but I had very little to do with it. It was about my brother putting his hard won brand on the line. I was concerned for him, but when I saw that contribution number grow – I knew we were making a movie. The Kickstarter backers made this movie happen. All of us are deeply grateful and indebted to them.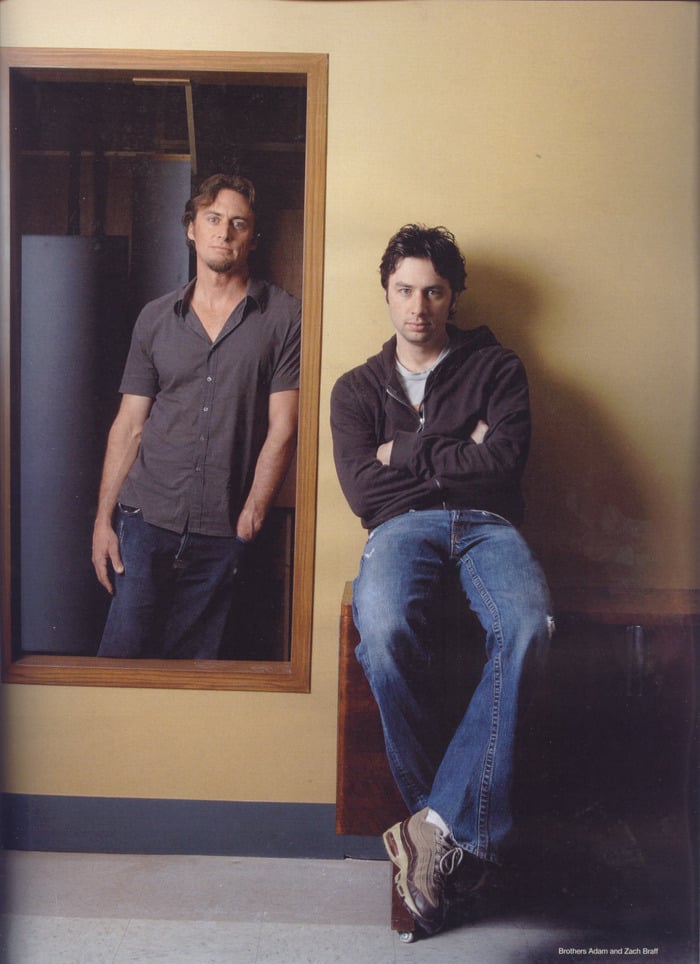 What are some of your creative influences?
Linklater, Peter Weir, Terry Gilliam… it's a never ending list.
What's on your DVR?
Homeland, True Detective.
How often do you get asked "What's it like working with your brother?"
A lot. By my Dad.
What's it like working with your brother?
Writing together can be a conflict of egos, but I think Zach and I have reached an age where we were both able to trust each other more and do what was best for the story. On set, we worked very comfortably together and I always felt it was nice for him to have a trusted voice in the chair next to him.
Give aspiring screenwriters and filmmakers a piece of advice.
If possible, always have a celebrity brother with international recognition and a broad Internet presence.
Tenacity.
What are you writing next?
I'm working on a couple of new movie ideas, but features are a hard sell these days. I'm planning to pitch a cable show; my contribution to the apocalypse genre. I just hope they don't make me move back to LA.
"Wish I Was Here" is now playing at Consolidated Theatres Ward Stadium 16.
"Wish I Was Here" Trailer