Your Weekend: The Best Family Fun-September 24, 2020
Hit the park and beaches, see our list of what has reopened, watch an animated film festival or celebrate autumn!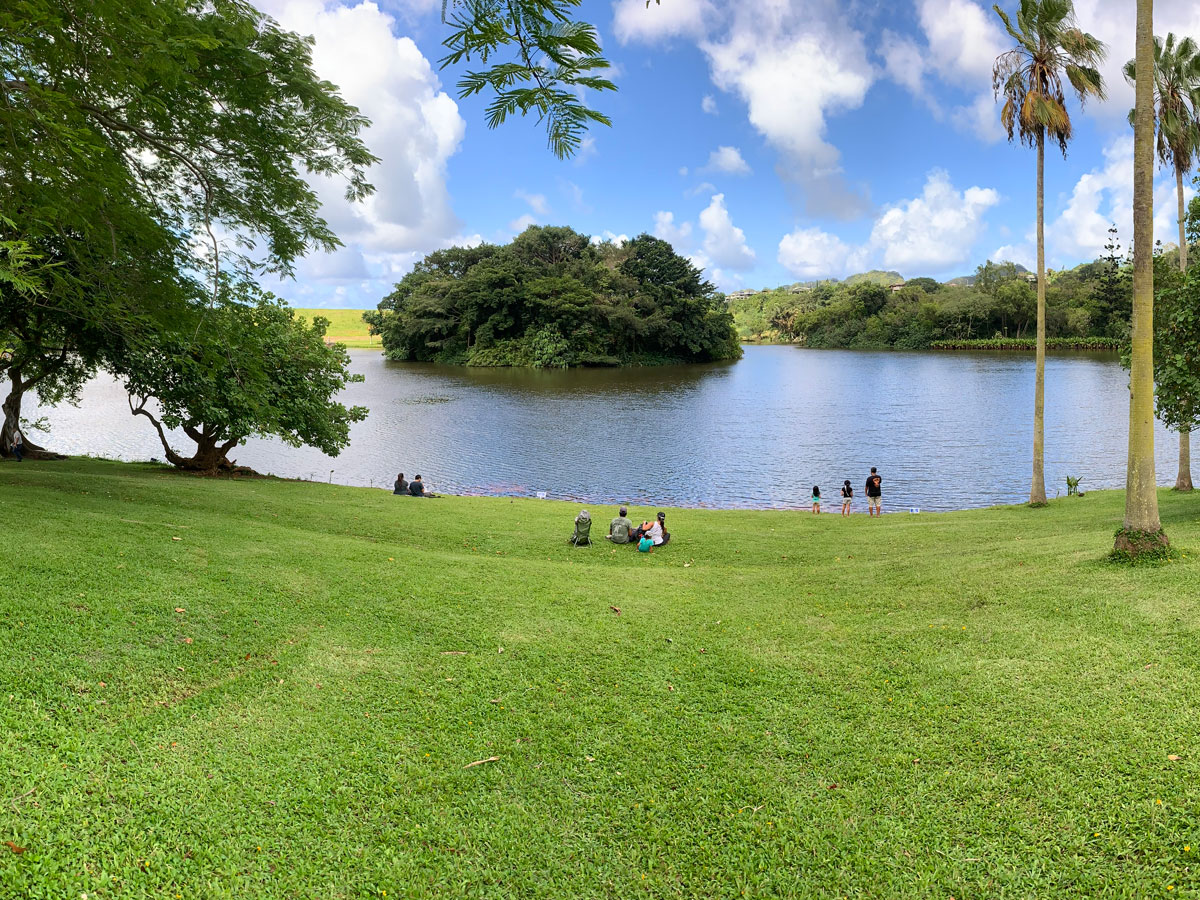 Photo: Christi Young
Ho'omaluhia Botanical Garden and all city botanical gardens will be open for groups of five or fewer starting this week.
What You Can Do in Honolulu
The rules and the matrix can be confusing. Here are the key things that families should know about Honolulu's reopening for the weekend. For the first time in a month, families or groups up to five people can hang out on the beach, visit botanical gardens, walk through parks and hike on trails. Large pop-up tents, however, are not allowed without a permit. You can invite people to your house, as long as the group is five people or fewer. You can dine-in at restaurants. Stores, bowling alleys and movie theaters are also allowed to open with the same group-size limitations. Here are some of the places we know will be open this weekend:
All botanical gardens for groups of five people or less
Bishop Museum, timed tickets are for 9 a.m. to 1 p.m. or 1 to 5 p.m. daily. See the new safety protocols on the museum's Facebook page
Hawaiʻi Children's Discovery Center, by reservation only for two time slots: 10 a.m. to noon, and 1 to 3 p.m.
Honolulu Zoo, 10 a.m.-3:30 p.m. (the last guests will be allowed in at 2:30 p.m.), Wednesday through Sunday.
Wet'n'Wild Hawaiʻi, Friday from 10:30 a.m. to 3 p.m., Saturday and Sunday from 10:30 a.m. to 3:30 p.m.
See more details for each category at oneoahu.org/reopening
---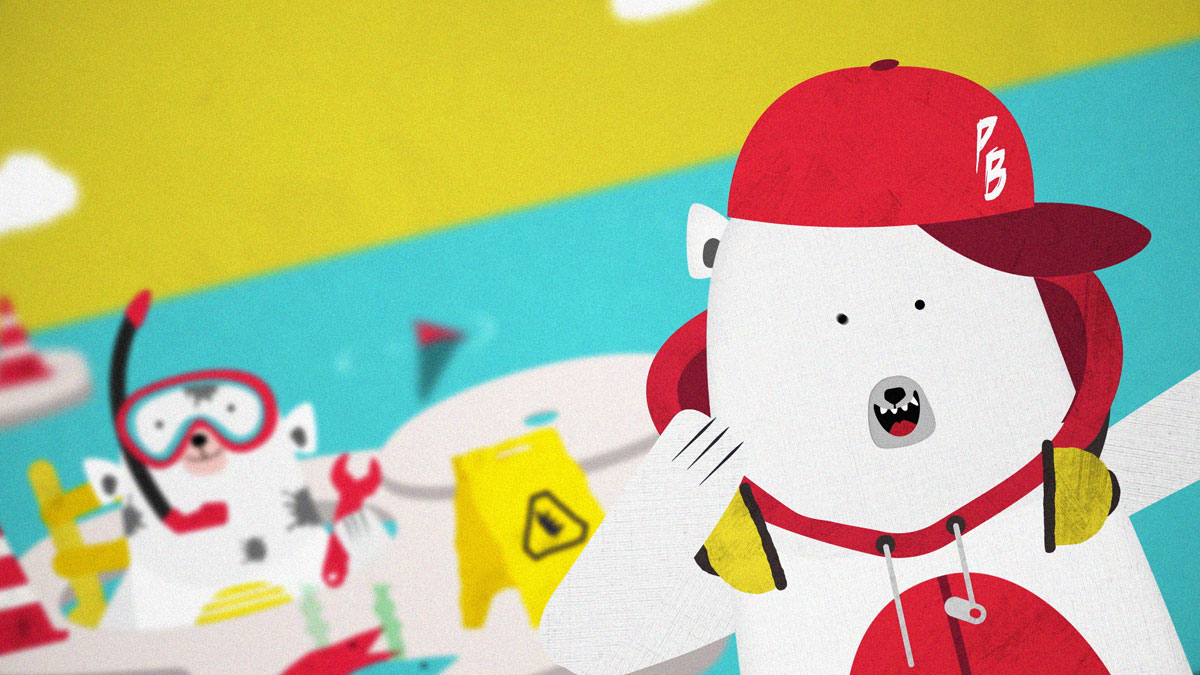 Courtesy: Honolulu Museum of Art and Twiddle Productions
Polarbarry-Let's Break the Ice!! is one of the short animations that will be part of the 2020 Cultural Animation Film Festival.
Cultural Animation Film Festival
If you've been looking for a reason to throw a premiere night party at home (link), this celebration of animated films from around the world is it. We got a taste of it in August, when the Honolulu Museum of Art and Twiddle Productions partnered for a free streaming of kid-friendly films. Now, it is a full weekend you can watch at home. The museum says the best screenings for all ages are Friday's opening night, which includes 19 films from Hawaiʻi, Europe, Asia and South America; and Sunday's CAFF for Kids lineup of 20 films, a few will be repeats from Friday. The slate of animated shorts on Saturday and Monday are more suitable for older kids and adults. Links to the films will go live throughout the weekend and will all expire Wednesday, Sept. 30.
Free
All ages
Links to the different events go live at 6 p.m. on Friday, Sept. 25, Saturday, Sept. 26 and Monday, Sept. 28. Sunday's CAFF for Kids' link launches at 10 a.m. on Sunday, Sept. 27.
---
National Book Festival
The Library of Congress is celebrating the written word with its virtual National Book Festival. Among the children books authors who will read and participate in question-and-answer segments are Piggie and Elephant's Mo Willems, Jon Scieszka, Kate DiCamillo and The Da Vinci Code's Dan Brown will launch his new kids book. Little kids can listen to the readings while older kids can gain inspiration from author talks. Registration is free and thankfully, since we can explore the outdoors in groups again, video of most of the kid author sessions will be available on demand. Follow it up with a trip to your branch of the Hawai'i State Library for a few new reads. We tried it! See our six tips for checking out.
---
From Our Family: Make Apple Cider Doughnuts
Life in 2020 has made me embrace every season, not just because marking dates separates the days at home, but because it gives my family reasons to celebrate. So this weekend, my girls and I are planning to cut out, paint and put up fall leaves all around the house and look for changing leaves on live webcams. The changing season also gives me an excuse to make my favorite easy-to-make apple cider doughnuts from Cook's Country to go with my pumpkin spice coffee. My mom gave me a subscription to the magazine from America's Test Kitchen when I was a new mom on maternity leave and I love the explanations of what worked and didn't when their experts were creating their ideal recipes. Plus, the page with kitchen hacks in the beginning is invaluable.
This recipe uses apple juice concentrate, which is much easier for me to find than apple cider. We don't have biscuit or doughnut cutters, but I found a pumpkin cookie cutter (with a bottle cap to cut out the hole) does the job nicely and makes the treat even more festive!
Cook's Country's Apple Cider Doughnuts
Coating (mix and set aside)
1/2 cup sugar
1/8 teaspoon cinnamon
a pinch of salt
Doughnuts
2 1/2 cups all-purpose flour
1 teaspoon baking powder
1/2 teaspoon baking soda
1/2 teaspoon ground cinnamon
1/4 teaspoon ground nutmeg
1/4 teaspoon salt
1/2 cup thawed apple juice concentrate
1/3 cup sugar
1/3 cup buttermilk (Instead of buttermilk, I make my own substitute with 1 tablespoon of apple cider vinegar and enough whole milk to measure one cup. Let it sit for 15 minutes then use 1/3 cup for added apple cider flavor.)
4 tablespoons unsalted butter, melted and cooled
1 large egg
2 quarts vegetable oil for frying
1. Mix flour, baking powder, baking soda, cinnamon, nutmeg and salt.
2. Whisk together apple juice concentrate, sugar, buttermilk, melted butter and egg in a large bowl.
3. Add half of the flour mixture into the apple juice concentrate mixture until smooth. Fold in the rest of the flour mixture in with a rubber spatula until just combined.
4. Dust countertop heavily with flour. Flour your hands and place the dough on the counter, adding flour to the top. Pat the dough into a round measuring about 10 to 11 inches across and about 1/3 inch thick. Use a floured cutter to cut out doughnuts and holes, using scraps to make another round, until you have a dozen each of doughnuts and holes.
5. Move doughnuts and doughnut holes to flour-dusted baking sheet and refrigerate while you heat up oil.
6. Add enough oil to a large Dutch oven until there it is about 1 1/2 inches deep and heat to 350 degrees.
7. Add some doughnuts and cook, flipping every 30 seconds until both sides are golden brown. It should take about two minutes. Transfer doughnuts to a paper towel-lined cooling rack.
8. Try to keep oil temperature between 325 and 350 degrees while you fry the rest of the doughnuts, then the doughnut holes. Toss all doughnuts in the cinnamon-sugar mixture. Cool then eat!