Your Weekend: The Best Family Fun-November 5, 2020
Plant a free tree, visit a submarine and new play area or shop local at an all-local popup market.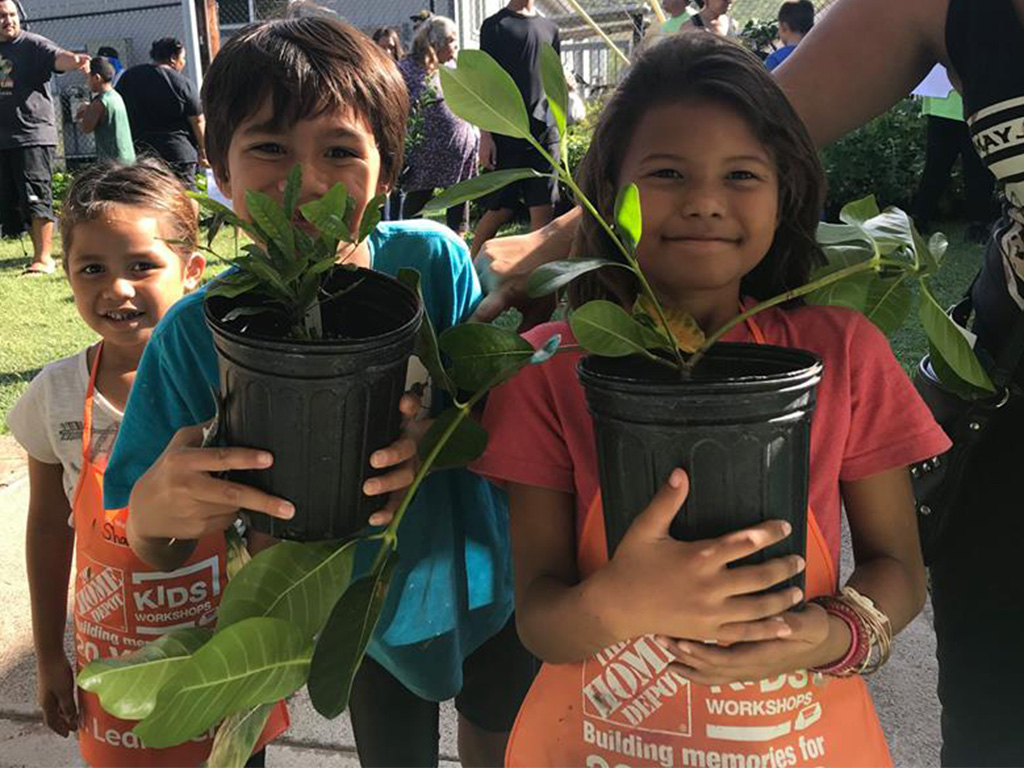 Photo: Courtesy of Arbor Day Hawaiʻi
Arbor Day Giveaway
Start regreening your yard this weekend with a free tree or shrub. Families can select from: fruit trees including fig, mountain apple and apple banana; flowering ones including plumeria and pua kenikeni; or native trees such as koa and 'ilima. Selections vary by pickup location and keep in mind that most will be drive-thru only. Kailua will have kūpuna hours and take reservations. Wahiawā residents will pick up on Friday and Pearl City will not have a drive-thru, but a reserve and pickup system to be announced later. There is no distribution site downtown. Remember your mask and get your kids gardening gloves and tools ready for a day in the garden.
---
See also: Get Growing: 11 Tips to Start a Backyard or Lānai Garden in Hawai'i
---
Photo: USS Bowfin Facebook
USS Bowfin Reopens
The USS Bowfin Submarine and Park reopens Friday, Nov. 6 with a new look. While it was closed, crews continued the first phase of its big renovation project. The museum is closed for now, but visitors will walk through a revamped entrance that compares the size of World War II subs to today's nuclear submarines, tour the Bowfin and stop by the new outdoor play area that overlooks the submarine. Eventually all exhibits will be redone to add interactive areas, classrooms and more.
---
Aloha Home Market Holiday Market
The family- and pet-friendly market for local makers and designers launches its holiday edition this weekend. We spotted handwoven planters, cute masks, Hawai'i-made caramels and more in the list of vendors.
---
The HI Way: 'Opala
There are just a few more new episodes left in this season of Honolulu Theatre for Youth's show, The HI Way. If you haven't watched any of these engaging programs yet, you can catch it on TV or bingewatch it on HTY's YouTube channel. This week, the playful players focus on recycling, reusing and reducing as they take a look at where our trash goes; a fitting topic for Hawai'i's Arbor Day.