Your Weekend: The Best Family Fun-November 19, 2020
Walk into a library (right up to the bookshelves!), listen to hours of slack key music and cheer for the warriors.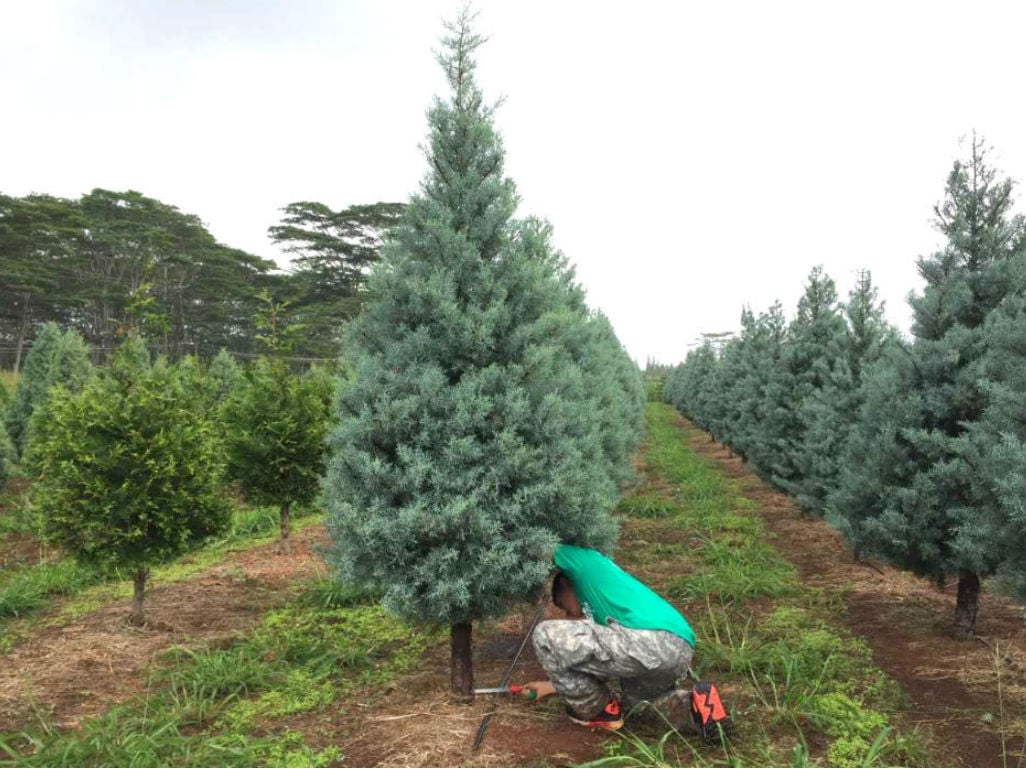 Photo: Jennifer Carlile Dalgamouni
A Helemano Farms employee cuts down a cypress tree using a small handsaw in seconds.
Helemano Farms Opens
It's a true sign of the season in Hawai'i when this family farm in Wahiawā opens for Christmas tree sales. Take the kids for a day in the country to pick your own homegrown Norfolk pine. The popular variety will be available, precut, starting this weekend. If you want to select your own from the field and have a farm worker cut it down, or take home a cypress, you will need to wait until Friday, Nov. 27 to wander through the fields. Dogs are welcome as long as they are on a leash. Read our guide to the farm to find out about the types of trees available, which ones sell out first and what to expect if you visit.
---
See also: We Tried It: Helemano Farms
---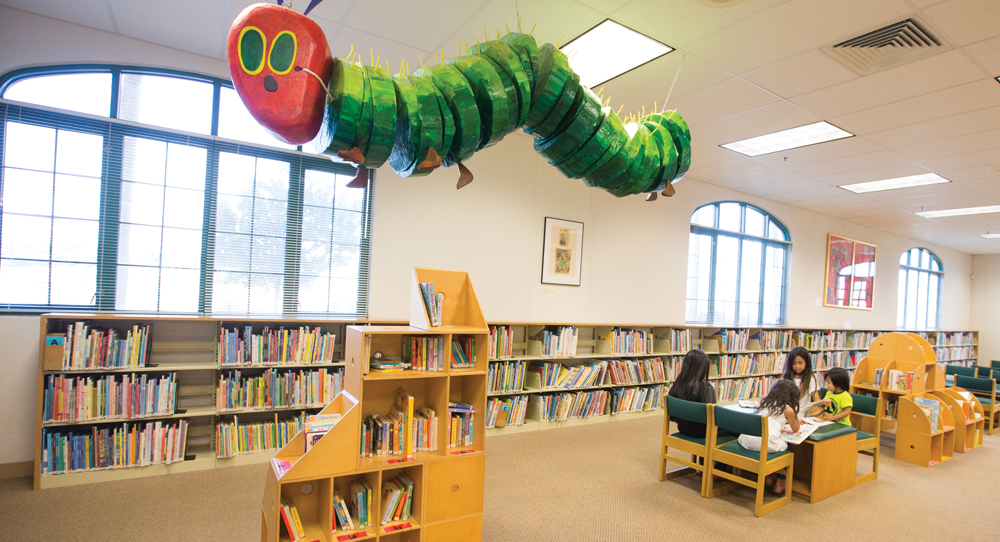 Visit the Library
Miss browsing through bookshelves? We loved visiting the library for takeout (and the rolling shelf that our local librarians would wheel over to let us pick some of the newest titles). But starting this week, you can go back in! You will have 45 minutes—which is a world of time for my toddler—to go in and select your own books. Seating areas are closed and you must wear a mask t all times. The only challenge is that the limited slots are given in a first come, first serve basis at the top of every hour so you should be prepared to arrive early to wait in line. If you try it, let us know how it goes at info@honolulufamily.com. If you are more comfortable doing takeout, see our tips here.
---
See also: Our Guide: 8 Unexpected Ways to Use Your Hawai'i State Public Library Card
---
Hawaiian Slack Key Guitar Festival
One great thing about the new virtual world of events is how easy it is to enjoy music, performances and entertainment in the convenience of your own home (and bathroom!) This weekend, it is the Hawaiian Slack Key Guitar Festival that will celebrate this unique sound of the islands. For four hours Sunday, you can stream some of our best slack key musicians on Facebook including Ledward Ka'apana, Kawika Kahiapo, Bobby Moderow and more.
---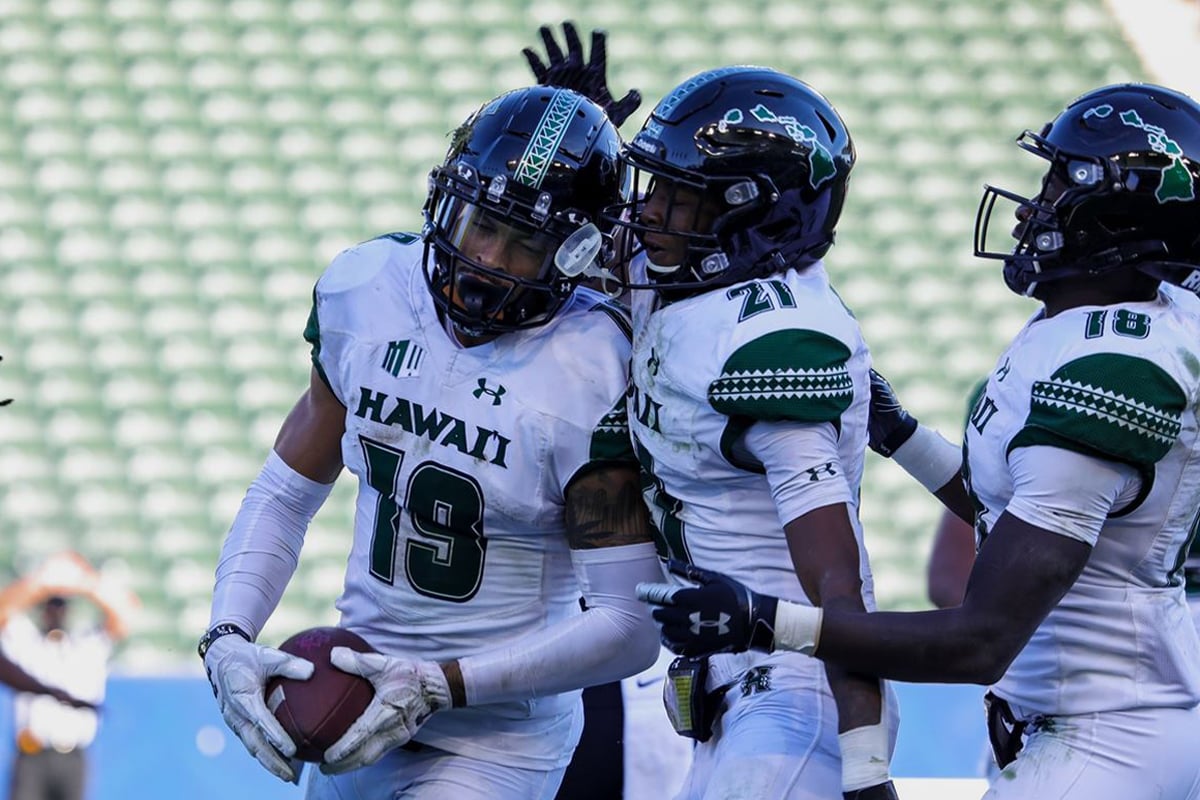 Photo: UHathletics.com
Boise State vs. Hawai'i
Watch the game and post photos of you cheering for a chance to win an Under Armour prize pack. Not only that, but photos tagged #BowsTailgate photo could show up on the big video board on the field (that you can watch from your smaller screen). Watch for Bows Trivia on Instagram and Facebook stories at the end of the first and third quarters.
---
Next Week: Joy Around the World Virtual Scavenger Hunt
Weʻre taking next week off to enjoy the holiday with our family. This virtual scavenger hunt for kids and parents will launch the weekend after Thanksgiving. Participants will work together in Zoom to venture into breakout rooms in Charles Dickensʻ house, experience festivities in Budapest and Santa Clause village in Finland and venture up to the North Pole.The public scavenger hunts last 90 minutes with the last time slot 3 p.m. Hawai'i time.
---
Weigh In: Art Explorium Survey
The Art Explorium is closing its Kaimukī location, but the team that helped so many kids create is thinking about what they plan to do next. Fill out the Art Explorium's Google Form to give them feedback about what classes and activities the community wants next.