Your Weekend: The Best Family Fun-November 12, 2020
Ride a train and walk into a maze, shop local at the reopening of a favorite farmers market or catch a drive-in movie, or three.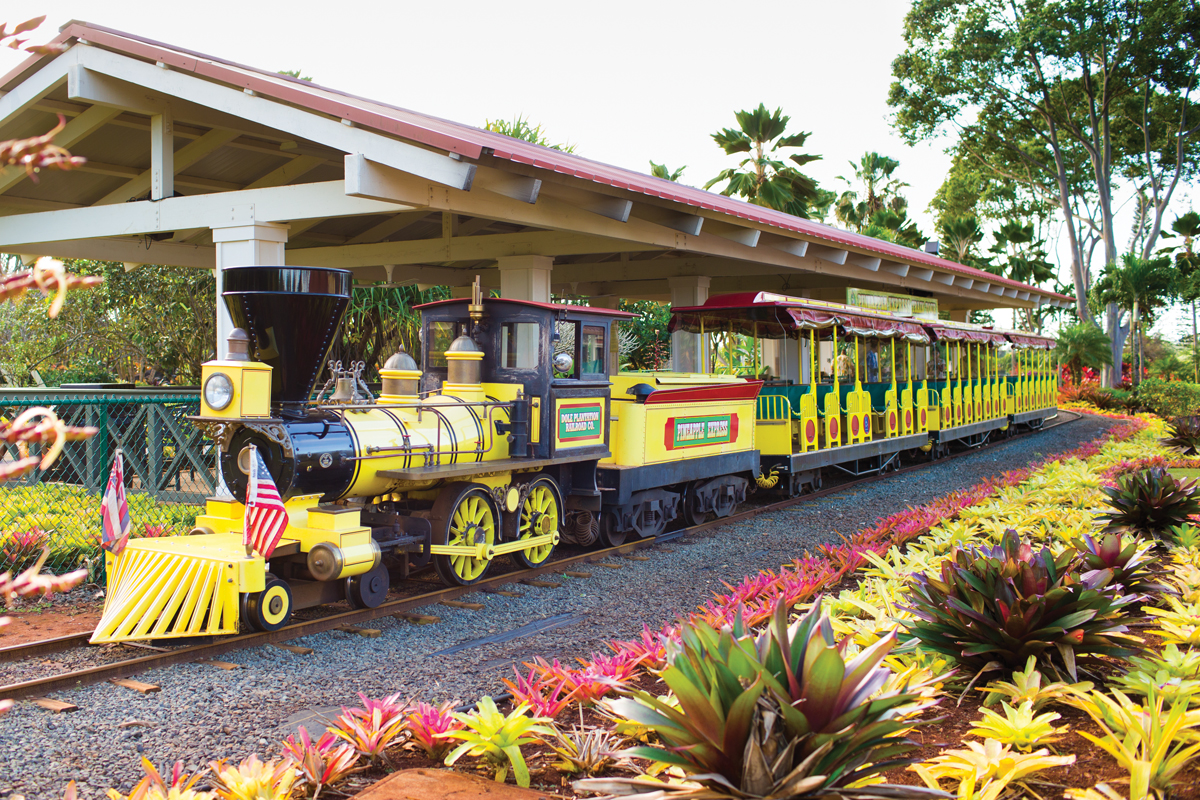 Photo: Karen DB
The train at Dole Plantation is ready to run again.
Dole Plantation
The train is running again and people are once again invited to the giant maze. Dole Plantation has been closed since March but is now open. Most of the activities are outside so with new smaller capacities in place, families should be able to keep their distance. Explore the gardens, bring quarters to buy food to feed the fish and lots of sunscreen. Online reservations are not being accepted right now, but we're thinking with the reduced number of visitors to Hawai'i you may not run into a crowd.
---
See also: Our Guide: Dole Plantation
---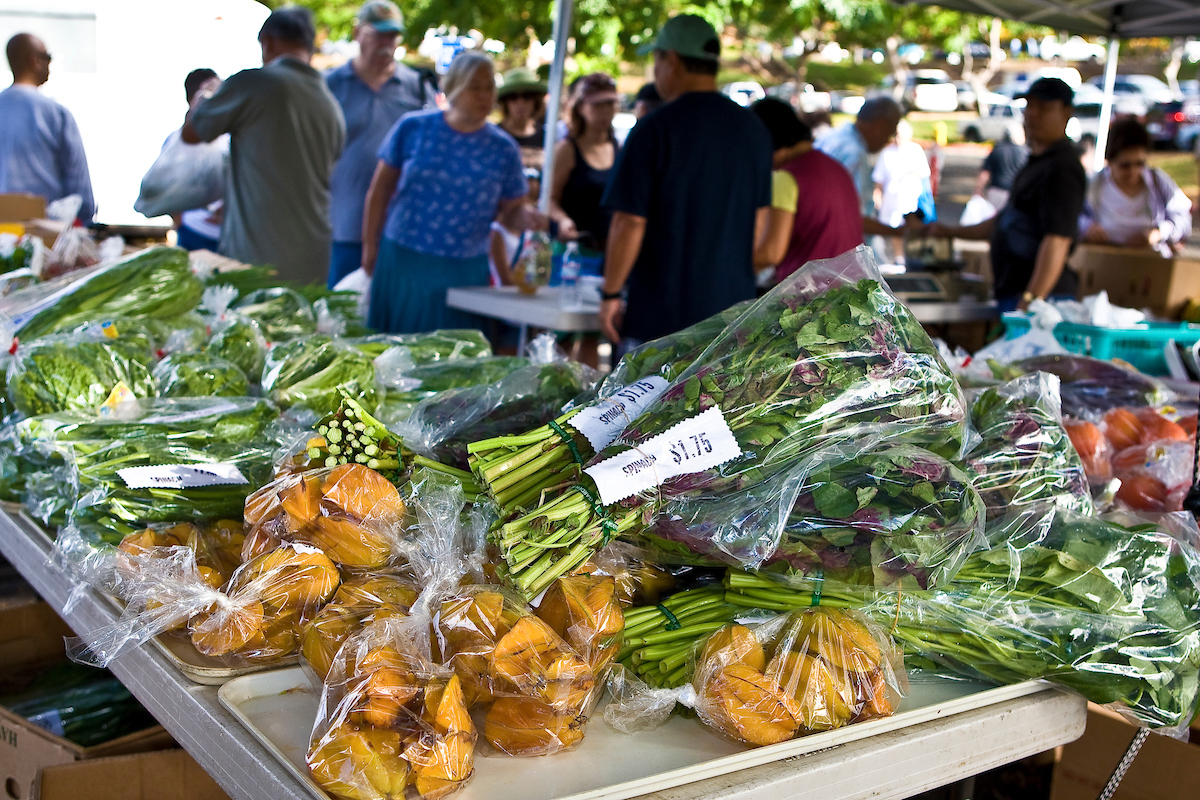 Photo: David Croxford
The Kapi'olani Farmers Market before it closed in March 2020.
Kapi'olani Farmers Market
Farmers markets have seemed busier since March, but one popular one has been closed. Saturday, KCC's Farmers Market will reopen with 60 farmers and vendors. Bring a shopping tote or cooler, cash in smaller bills and be ready to eat. The map shows which businesses will have booths and we spotted HONOLULU favorites including 'Ulu Mana hummus and chips, 'Ōpala Foods mushrooms (we love their spicy mushroom jerky), Otsuji Farms, Ma'Ona musubi and more. If you haven't been to a farmers market recently be ready to wait in line as many booths are limiting the number of people allowed in at once and, of course, are asking for social distancing.
---
Waimānalo Country Farms Sunflower Fields
The pumpkin patch is closed but the sunflower fields are now open for those family holiday photos. Waimānalo Country Farms' drive-thru event includes stops at various photo ops, a drive past farm animals and one of the farms' lemonade drinks for everyone 3 years and older. It's a bit pricey (a family of five costs $54.20, or $50 if you pay with cash) but parents we know who visited the Halloween drive-thru came away with cute photos. The market stand will have the full menu available on weekends, including the low-country boil, for purchase on the way out.
---
Drive-In Movies
Two are set for this weekend. Aloha Drive-In Movies still has tickets for How to Train Your Dragon: The Hidden World on Thursday, Nov. 12 and added back row spots for Jumanji: Next Level on Friday, Nov. 13. The view in the back won't be as good, but the $30 rate covers up to five people in the car, versus the limit of two in the front rows. Note that the drive-in movie theater at Ala Moana Center is showing its last family-specific film, Abominable, next Thursday. Hukilau Marketplace in Lā'ie is also hosting drive-in movies. Thursday, it is Playing With Fire while Little Giants plays on Friday. Hukilau Marketplace's drive-in movies go through the end of December.
Aloha Drive-In Movies
Hukilau Marketplace
---
Stream Holiday Fun
I don't know about you, but my daughters are absolutely ready to start celebrating Christmas. There's something about staying at home that makes the seasons even more exciting. This weekend, there are a few new ways to ramp into the holidays. Netflix debuts the musical Jingle Jangle on Friday, Nov. 13. The festive movie starring Forrest Whitaker, Keegan-Michael Key and Hugh Bonneville is already getting rave reviews for charming storyline and delightful cast. It tells the story of a magical toymaker who has a prized creation stolen by an apprentice. His 10-year-old granddaughter takes on that task of getting it back and helping everyone rediscover the magic.
The Kitchn is not quite ready for Dec. 25 yet, it's focusing on Thanksgiving. Saturday, Nov. 14 and Sunday, Nov. 15, Food Fest on The Kitchn's Instagram Live and TV features secret family recipes, trivia games and even a Thanksgiving edition of Guess the Price. We appreciate that the shows start at 1 p.m. EST each day, so we don't have to wake up at 4 a.m. to catch the fun.