Your Weekend: The Best Family Fun in Honolulu from March 18–25, 2021
Volunteer outside, visit fairies, save a space at a free drive-in movie and more.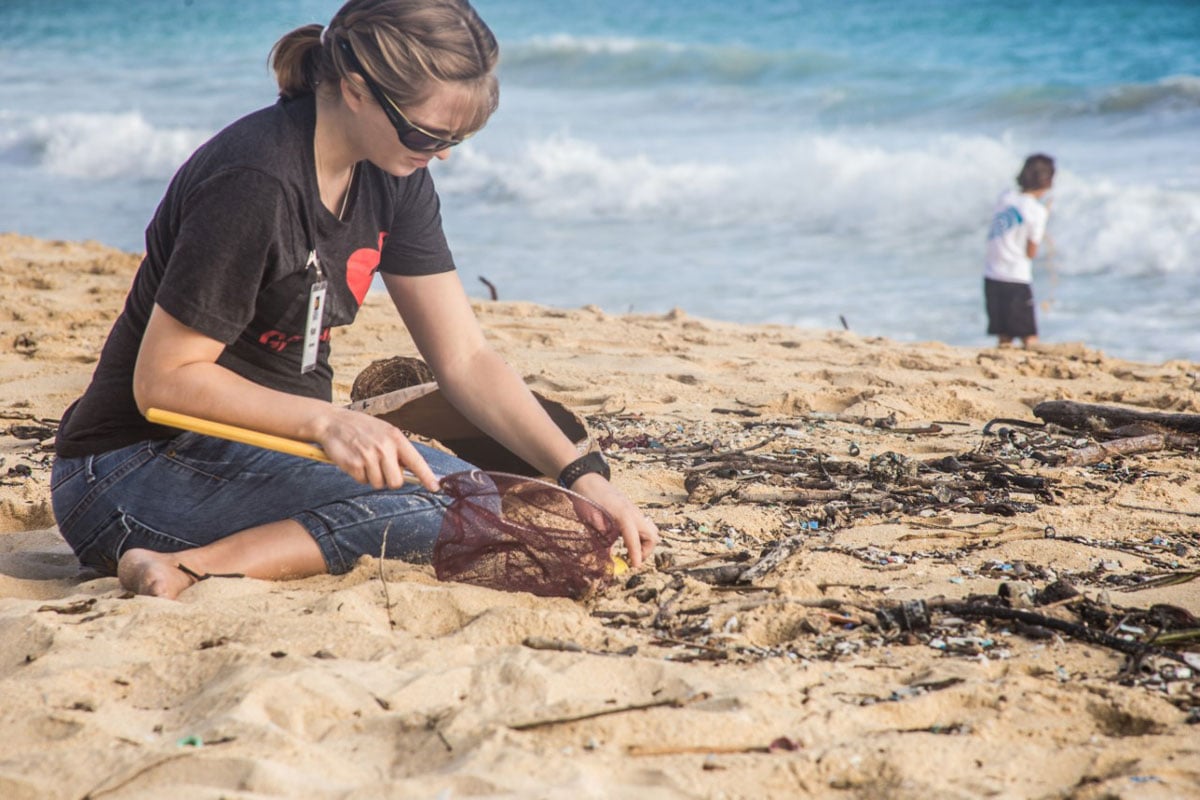 Photo: Courtesy of Waikīkī Aquarium
Waikīkī Aquarium 117th Birthday Beach Clean-Up
The second-oldest aquarium in the U.S. celebrates this weekend with an opportunity to volunteer and a special bundle at its gift shop. Register to pick up litter and other items from the nearby beach. The aquarium just requests that groups are limited to five people or fewer, everyone stays masks and that you register. Pick up buckets, tongs and gloves there, spend as long as you want working, then bring the rubbish back to drop off at the aquarium so the team can weigh it. The gift shop will be open Friday afternoon for people to buy adoption packages which include one of four stuffed animals along with an adoption certificate and snacks.
---
Egg-mazing Easter Experience
A few fairies are flying into Windward Mall this weekend. Best of HONOLULU Family-winning Storybook Hawaiʻi will be there with a small cast of keiki-friendly characters, the Easter bunny for photo ops and a craft where kids paint a spinning wooden egg. Save your spot online for free. You will pay when you arrive for your 20-minute experience. A few walk-in spaces will be available.
All ages
$20 per child
Friday and Saturday, starting March 19 through April 3. Time slots are between noon and 6 p.m.
Windward Mall, 46-056 Kamehameha Highway, Kāneʻohe
---
🐰 Looking for more fun? Find more Easter crafts, snacks, activities and events in our Easter Corner.
---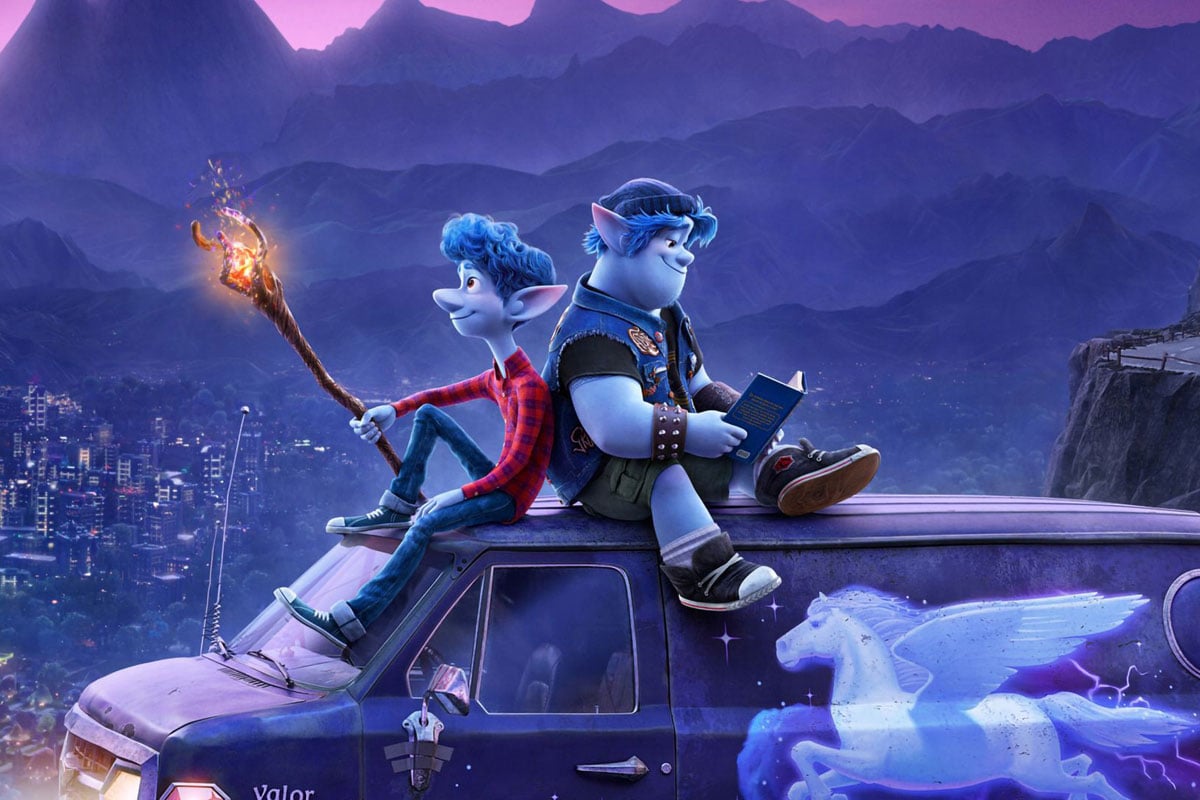 Register: Pearlridge Drive-In Movie
Pearlridge Center is the latest drive-in movie location, but this one is free. The shopping center will be screening Disney and Pixar's Onward on Friday, March 26, but you can start reserving your parking space online on Friday, March 19. Groups up to 10 will be allowed. Trunk doors must be closed. Lawn chairs and blankets are allowed. Large tents are not allowed and face masks will need to be worn anytime you leave your car.
All ages
Free
Reservation opens 9 a.m., Friday, March 19 through pearlridgeonline.com/events The movie is Friday, March 26 at 6:30 p.m.
Pearlridge Center, 98-1005 Moanalua Road, ʻAiea
---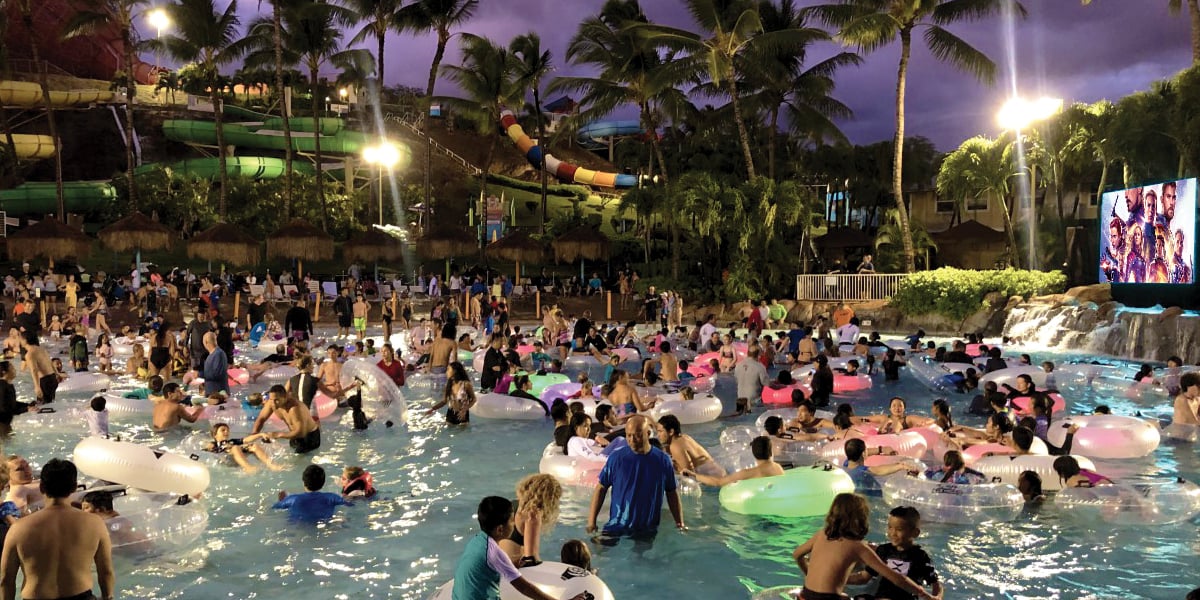 Photo: Courtesy of Wetʻnʻ Wild Hawaiʻi
Dive'n' Movie: The Croods 2
We're finally seeing the sun. (Hooray!) Wet'n'Wild Hawaiʻi has a movie scheduled for this weekend, The Croods 2 will show at the wave pool around sunset. If a few of the kids in your group have seen it already, take advantage of most of the rides which will stay open until 9 p.m. Next Saturday, the movie is live-action Cinderella.
All ages
$25 for all-day admission
Saturday, March 20. The movie begins at 6:30 p.m. The park is open 10:30 a.m. to 9 p.m.
400 Farrington Highway, Kapolei
---
Moonlight Mele
Hawaiʻi Theatre's Moonlight Mele concert series is moving to a bigger outdoor venue. The virtual performances, which had been streamed from the theater stage, is moving to Aloha Stadium with a lineup of favorite local performers that includes Josh Tatofi, Pure Heart, Rebel Souljahz along with Hālau Na Mamo o Puʻuanahulu. You do need to stay in your car, no sitting in the truck bed, and only five people are allowed in each vehicle, but if you can still revel in the energy of a live concert.
All ages
$75 in advance, $100 on Saturday
Saturday, March 20. 6:30-9 p.m.
Aloha Stadium, 99-500 Salt Lake Blvd.