Your Weekend: The Best Family Fun-July 23, 2020
Watch horses race oceanside, save a spot at a drive-in movie and learn how to balance on two wheels.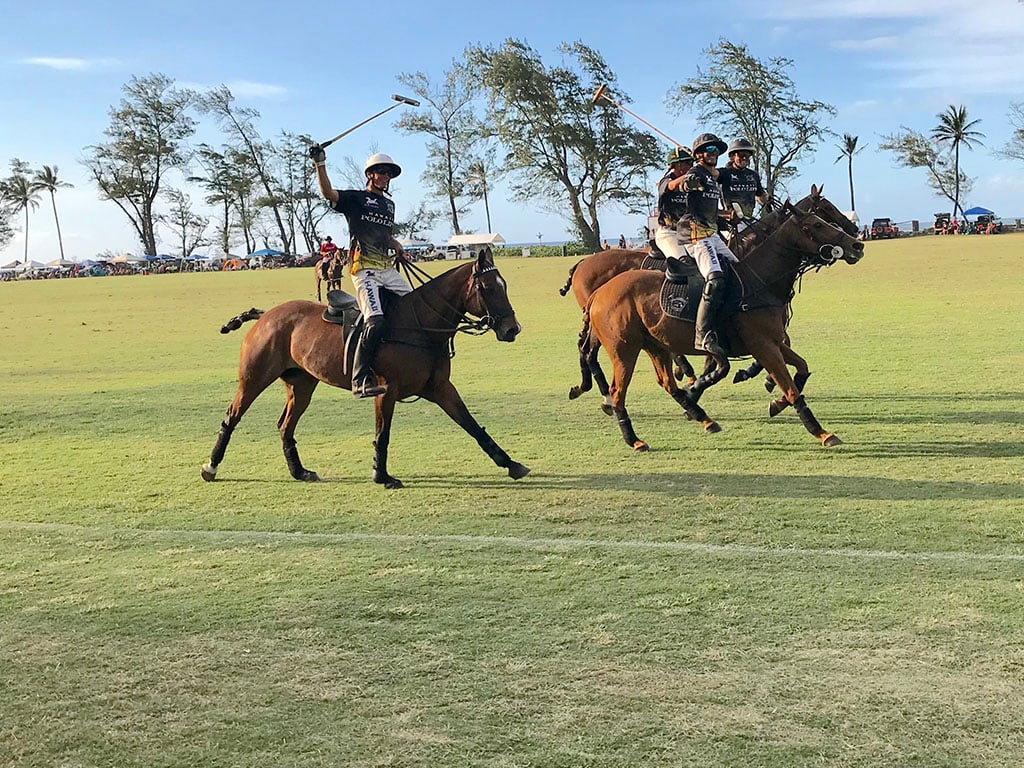 The Hawaiʻi Polo Life team and their ponies.
Editor's Note: As of Saturday, July 25, the polo matches were canceled ahead of Hurricane Douglas. Contact organizers of these events for the latest. For a list of places closed because of the hurricane, go to honolulumagazine.com. For a list of indoor fun ideas, see Weekend Guide Ideas for At-Home Fun From a Frazzled Mom, our 5 Ideas to Keep Kids Busy or fun recipe ideas for young chefs.
Watch a Live Game
Most sports have been delayed or canceled for fans. But this weekend, the Hawai'i Polo Club will kick off its season on the North Shore. The gates open at 11 a.m. on Sunday so you can picnic or grill before the ponies take the field at 2 p.m. Read our tips for following the game (and explaining it to the kids) and bring your swimsuits for a quick afternoon dip in the ocean. One change to note: this year, everyone who buys tickets must also pay for a reserved parking space which runs $25 to $40 per car or truck. But kids 12 years and younger are still free.
We Tried It! See our tips for a fun day in the country.
---
SEE ALSO: HONOLULU Magazine's guide to polo matches in Hawai'i
---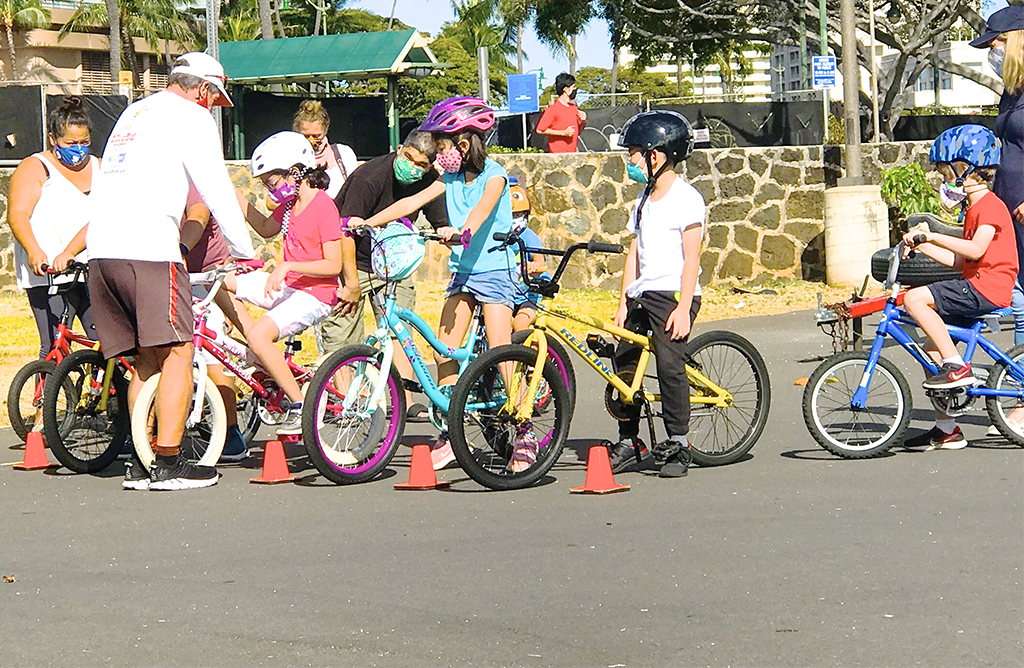 Photo: CCruz-George
Learn to Ride Your Bike
Sunday is the last Keiki to Ride class scheduled by the Hawai'i Bicycling League. The quick class doesn't just teach kids how to get on two wheels, new bicyclists will also learn how to maintain their bikes and how to pick a good helmet. The two-hour class is free, provides exercise and is free. See our six tips for this workshop.
---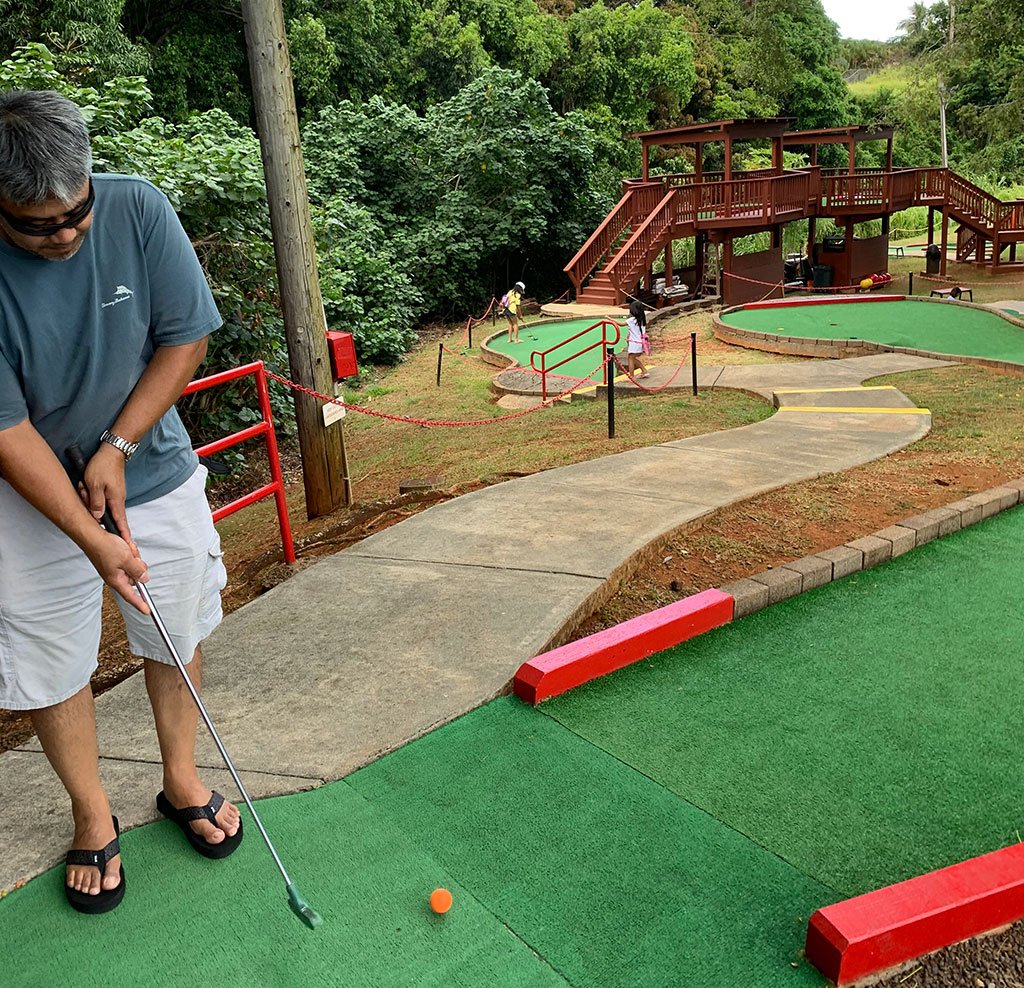 Photo: Christi Young
Go Golfing
The mini golf courses are open, outside and, thanks to the layouts, natural spaces for social distancing. Many are open for extra days and longer hours for the summer months. Bay View mini-putt also reopened its keiki friendly (lower and slower than others) zip line earlier this month.
---
Buy Tickets for a Drive-In
Will Smith plays a super agent who turns into a pigeon in the surprisingly funny Spies in Disguise, the film for My Kailua's next drive-in movie at Kailua Methodist Church. Parents who would prefer a retro movie for the retro setting can buy tickets for the late show, Edward Scissorshands featuring an oh-so-young Johnny Depp and Winona Ryder. The last movies sold out quickly so don't wait to reserve your space for this last weekend before public schools begin classes, in some form or another. And remember, spaces in the lot are first come, first serve.