Your Weekend: The Best Family Fun–January 28, 2021
Go bowling, make your own butterfly house, paint with plastic or buy a hard-to-find book by a Hawai'i author that just won one of the nation's top kids books awards.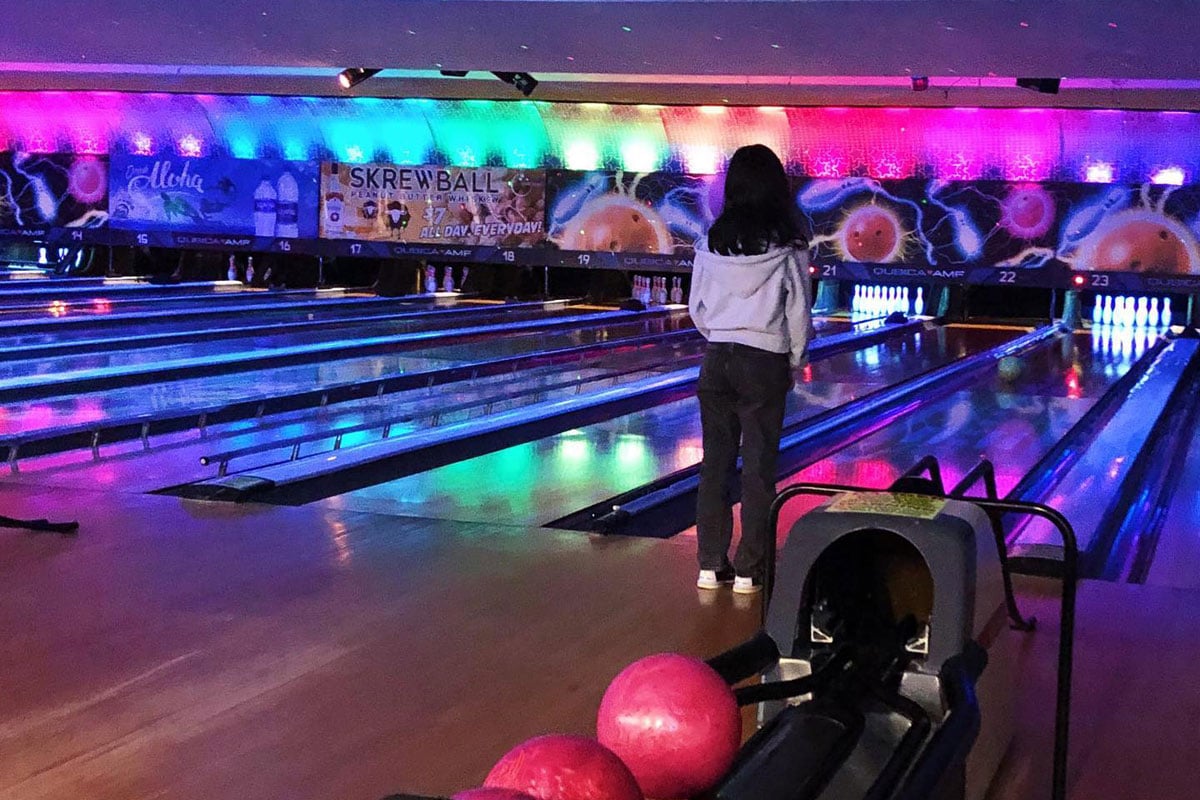 Photo: 'Aiea Bowl Facebook Page
Pick a Lane
The weather forecast says the rain should pause for the weekend. Still, it may be a good time for some indoor recreation. Bowling alleys are open and the workers we called say families usually can walk in without a reservation during the day. If your kids have their heart set on cosmic bowling (at The Alley in ʻAiea and Pali Lanes offer the blacklight-illuminated fun on weekends) plan to start early and call ahead; weekend nighttime slots tend to get crowded. Aiea Bowl is just as well known for The Alley restaurant and its oxtail soup, Tasty chicken and, of course, lemon crunch and six-layer Chocolate Insanity cakes. Just a few miles down the road, Leeward Bowl has 28 lanes and a busy league schedule. Pali Lanes is, as one person recently noted, simple old-fashioned fun and the eldest of the bunch at 60 years and does have a weekly youth bowling club.
ʻAiea Bowl
Leeward Bowl
Pali Lanes
---
See also: We Tried It: Mini-Golf Courses on O'ahu
---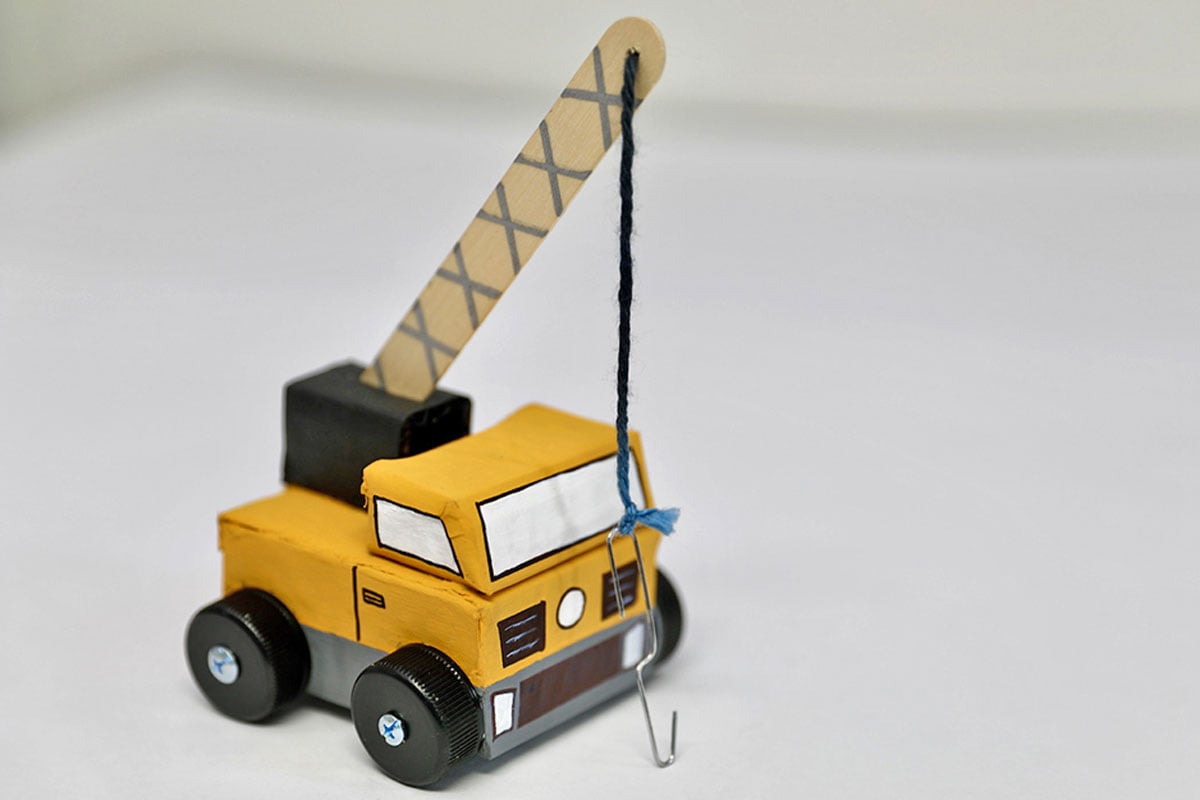 Photo: homedepot.com
Home Depot Kids Crafts
Weʻre still waiting for the day the Saturday keiki workshops return. In the meantime, your kids can don their aprons and make at-home versions of the store's typically wooden crafts; those instructions are after the ones typically for the store distributed kits, so scroll to the bottom. On Home Depot's Activities for Kids page, you'll find 24 how-to crafts for how to craft a cardboard toy crane, bird feeder, combination locker and even Fairy Garden ideas. You can also buy sturdier keiki DIY kits online including a wood bird house, butterfly house or toolbox for about $10 with free ship to store.
---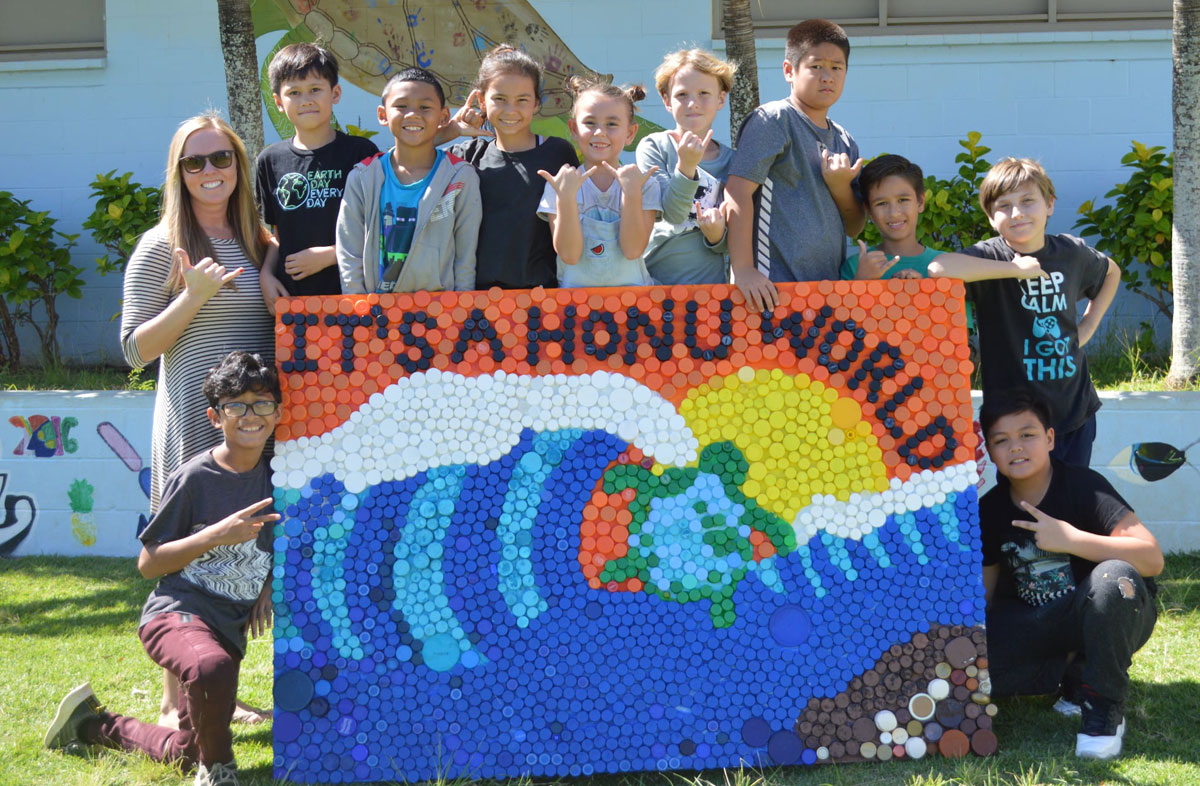 Photo: Kōkua Hawai'i Foundation
Kōkua Hawaiʻi Foundation Mural Contest
If you're planning a trek to the beach, pick up plastics to make your own artwork. The Kōkua Hawai'i Foundation's mural contest is open to school groups and students from kindergarten through high school. The only rules are that your artwork should be created from marine debris or other single-use plastics from cleanups or recycling drives (you will need to write about where you found it.) The winner receives a water refill station for his or her school. Runner ups will receive prizes that are plastic free, of course.
---
Hawai'i Children's Discovery Center's February Kits
One of our favorite family centers just released its lineup of craft and book-and-craft kits for pickup next month. We're loving the Valentine's Day and Chinese New Year-themed sets with a make-your-own Chinese lantern craft kit and especially the four books in each Ready, Set, Read literacy bags which explore love and the Chinese culture. Each literacy bag includes books and an activity for kids in one of two age groups: 4 years and younger and 5 years and older. And while you're online, sign up for the Valentine's Day Party at the center. It's events always sell out.
---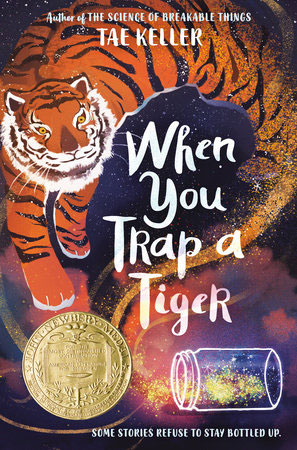 Photo: Penguin Random House
Read a New Newbery Winner
Congratulations to Hawai'i's own Tae Keller for winning one of the nation's most prestigious prizes for children's books this week. When You Trap a Tiger earned the Newbery Medal given by the American Library Association. The Punahou alum's story of a Korean girl, a magical tiger and a family secret that sparks a quest received such rave reviews that hard copies are sold out on Amazon. If you're not interested in buying a digital copy, we did see on social media that Da Shop: Books + Curiosities in Kaimukī has a few left. Otherwise, put the ebook on hold now at the Hawai'i State Public Library; 23 people were in line for it last we checked. For kids 8 years and older, $16.99, Penguin Random House.
And remember, Hawai'i's 4th, 5th and 6th graders will vote for the 2021 Nene Award winners in March. Take a look at the 30 nominees at neneaward.org. Kids can still sign up for the bi-weekly virtual book club to talk books and play games with some of the state librarians.