Your Weekend: The Best Family Fun-January 14, 2021
Wade into a centuries-old fishpond, take a tour in a canoe, watch a play just for kids about one of Hawaiʻi's most beloved historic people or fly on a zipline for a discounted price.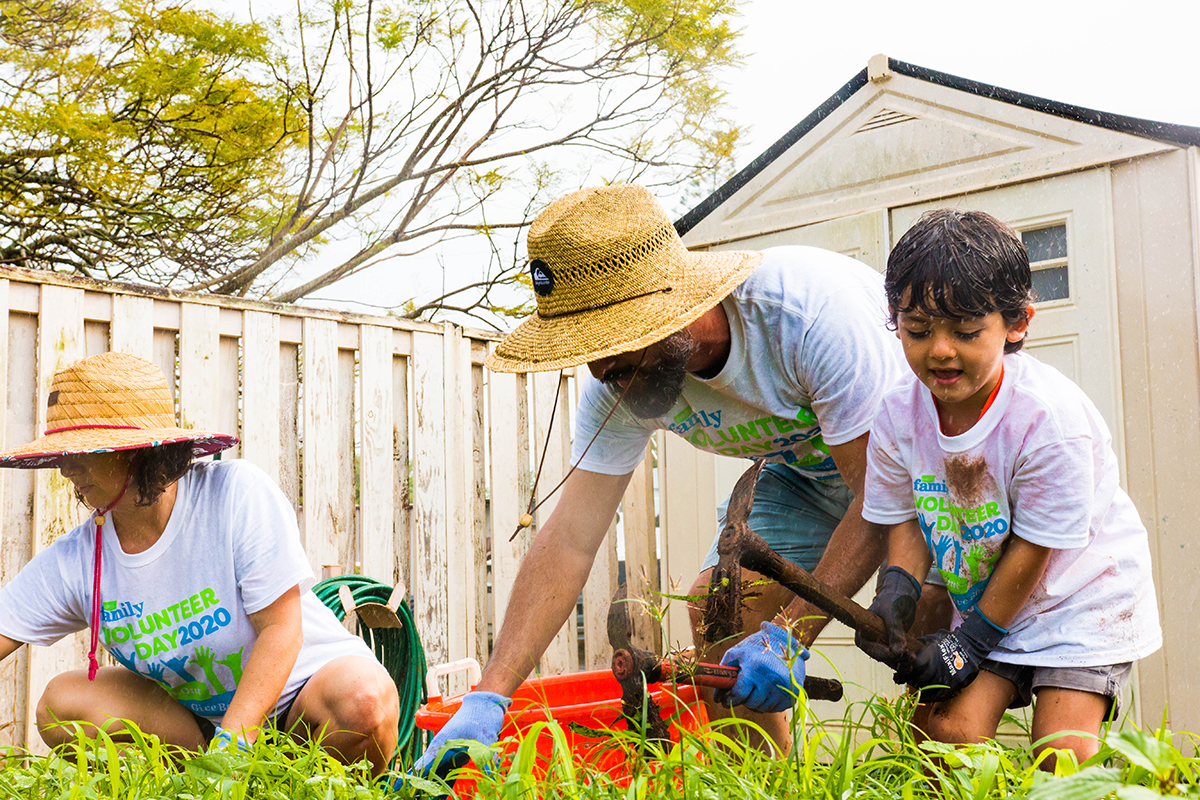 Photo: Mailani Rainwater
'Ohana Volunteer Day at Mālama Loko Ea
Last January, we sent families to help restore this fishpond in Haleʻiwa. We're still hoping to hold our annual volunteer day later this year, but you don't have to wait to help out. Mālama Loko Ea accepts small groups of volunteers every Saturday to help clear and maintain the fishpond and surrounding grounds. Our families had a blast getting their hands into the water and in the dirt for a good cause. You will need to sign up online, complete a COVID-19 waiver form and wear a mask when you arrive. Bring sunscreen, water, a towel or change of clothes and lunch so you can picnic nearby once the work is done.
---
See also: Where Families Can Volunteer in Honolulu Right Now
---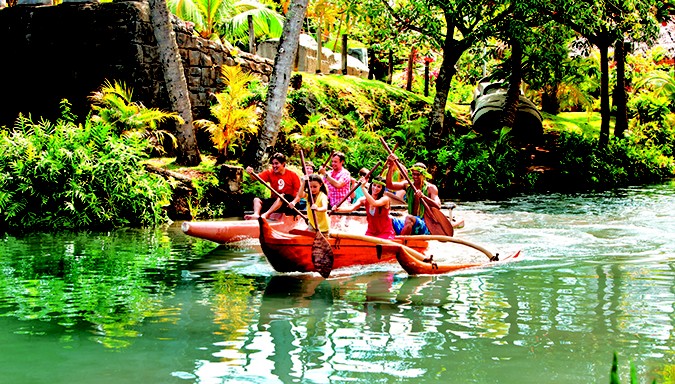 Photo: Courtesy Polynesian Cultural Center
Polynesian Cultural Center Reopens
The attraction in Lāʻie closed in March and stay closed for the rest of the year. Monday, Jan. 18, it will reopen limited sections of the center. Fewer than 50% of the usual crowds will be allowed inside, which means you will likely need to buy tickets by phone instead of online to control the number of people planning visits. The Samoan Village will be the only area families can wander through, but they can still experience fire knife twirling lessons, coconut frond weaving and more with sanitizing stations nearby and cleaning in between sessions. The rest of the seven villages will be included during a new canoe tour ahead of the evening show, HĀ: Breath of Life. One more change means the lūʻau is now served instead of a buffet.
---
Photo: Courtesy of Honolulu Theatre for Youth
Duke at Honolulu Theatre for Youth
The HI Way shows on aired on TV were a high point for HTY fans in 2020. Now, it's in reruns (don't worry, a third season is in pre-production) but the state's only professional theater company is launching its 2021 season online for members to stream at home. An annual membership gives you access to stream five hourlong productions, all episodes of the HI Way and invitations to special Zoom sessions with the HTY players and staff. The first digital production this spring is Duke, the story of the legendary Duke Kahanamoku in a show written by local playwright Moses Goods. Next month, it is the The Carp Who Would Not Quit and other Animal Stories, which made its world premiere last February, The Tiny Tree and Stories of Oceania. And if you are going through holiday withdrawal, you can still watch Da Holidays which debuted in December.
---
Honolulu Museum of Art Family Sunday
The virtual version of this keiki-focused day is this weekend. In January, the theme is inspired by the woodblock prints in "Hokusai's Mount Fuji" exhibit. When we last checked, the at-home activities were not yet available on the museum's website (although you can still enjoy the readings and map activity from December) but watch for art projects and a gallery hunt that you can do on Sunday when kamaʻāina are free.
---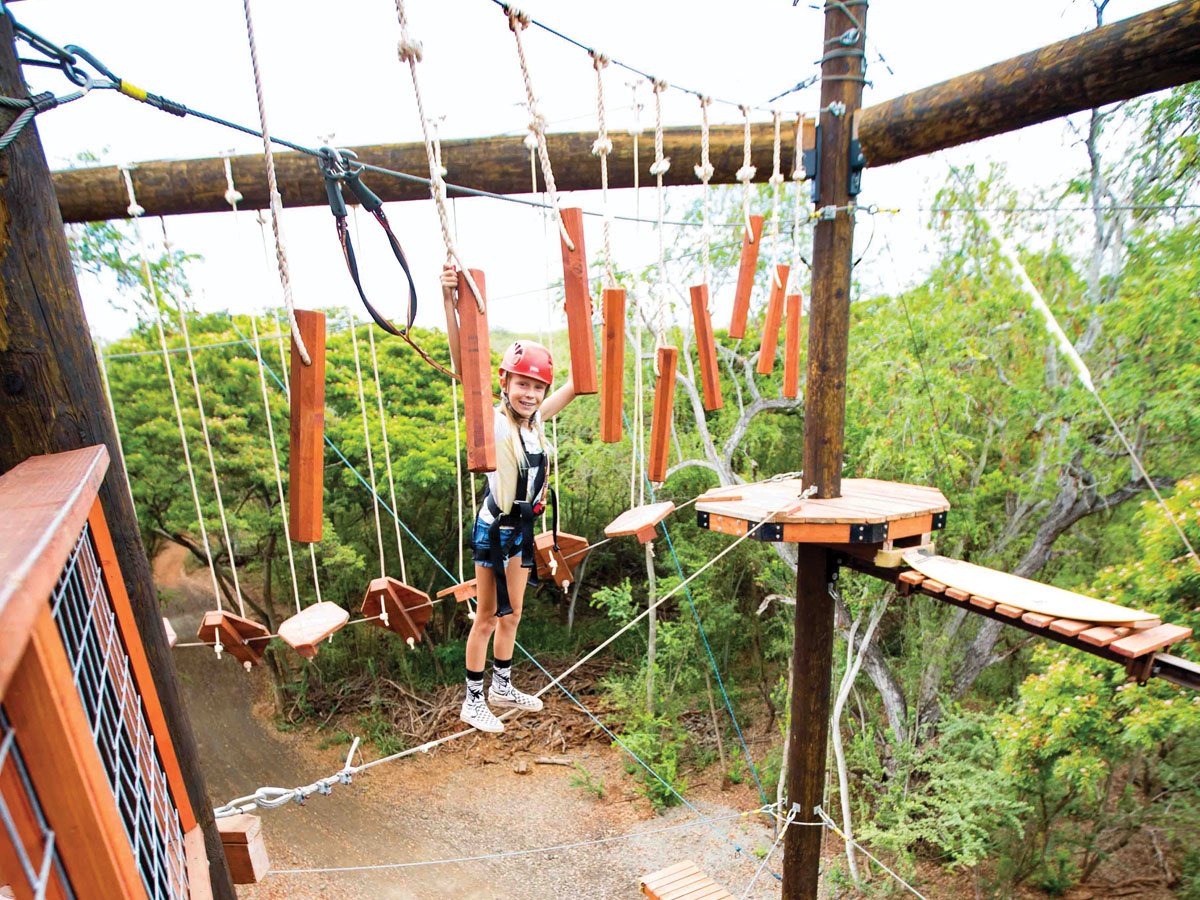 Photo: Karen DB Photography
The Aerial Course at Coral Crater Adventure Park.
Kamaʻāina Deal at Coral Crater
Our Best of HONOLULU Family winner with a giant swing is offering a kamaʻāina deal this month. Coral Crater Adventure Park is offering 50% off tours including the half zipline, the challenge course several feet in the air and the full adventure tower. Since Monday is a holiday, we will note that there are still a few spaces in the evening zipline and ropes course that ends with s'mores around a campfire and the 50-foot freefall. We Tried It! See our guide to Coral Crater Adventure Park but do note, some things may have changed since our visit.