Your Weekend: The Best Family Fun-February 18, 2021
Stream a kids-focused film festival and join a dance party, say hello to Perseverance, look for cherry blossoms and make early Easter plans.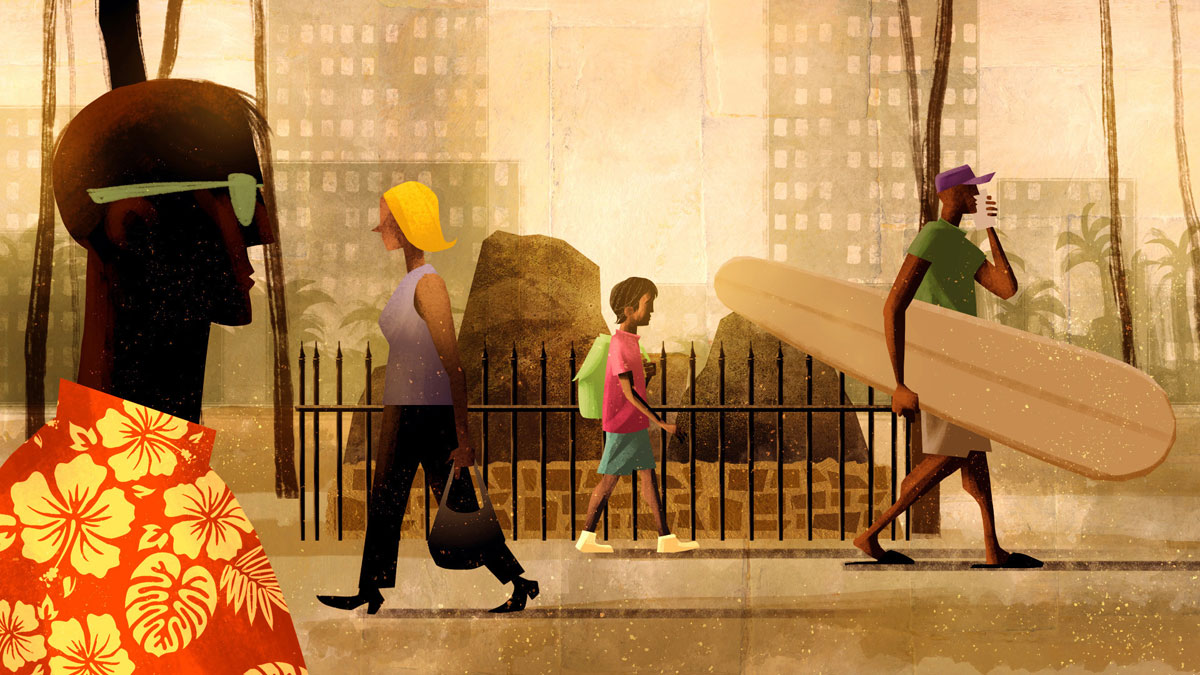 Image: Courtesy of BAMkids Film Festival
"Kapaemahu" is one of the short films showcased in the Brooklyn Academy of Music (BAM) film festival for kids.
BAMkids Film Festival
There is a bright side to the cancellation of big in-person events; virtual events that allow us to participate in national festivals without an airplane ride (and long lines at the public restrooms). This weekend is the start of the first all-virtual and on-demand BAMkids Film Festival. For the price of taking a family of three to the regular movie theater, popcorn not included, you can stream six programs of more than 70 short films from around the world including Kapaemahu¸the legend behind four giant stones in Waikīkī by Hawaiʻi's own Hinaleimoana Wong-Kalu. Itʻs in the series called "Stronger Together." Each group of movies is categorized by age range, from 3 to 11 years, for easy browsing. Unfortunately, since the hosting group, BAMkids, is based in Brooklyn, most of the accompanying free workshops will only work for very early risers (we're talking about 4 a.m. HST) but we did see the festival's dance party and stop-animation workshops occur at more reasonable hours for Hawaiʻi families.
---
Family Sunday at Honolulu Museum of Art
Optical illusions are the theme for this monthʻs Family Sunday. Stream workshops guiding kids through how to make Notan art (11 a.m.), listen to a reading of The Dot (1 p.m.) and download the coloring sheet. Or visit the museum and search for three elements in the art on the walls. Make sure to turn in your worksheet (and mention you read about it on HONOLULU Family!) for a prize. Did we mention admission is free on Sunday? You do need to reserve your space online before you go. Remember, the cafe is open if you feel like having a piadina sandwich to-go.
---
Mars Landing
Perseverance is scheduled to touch down on the red planet around 10:30 a.m. Hawaiʻi time and we can't get enough of learning more about the red planet. See the live stream (above) and then make your own paper version of four of the Mars spacecraft, find out how much you would weigh on Mars and more through NASA's Mars Exploration Fun Zone.
---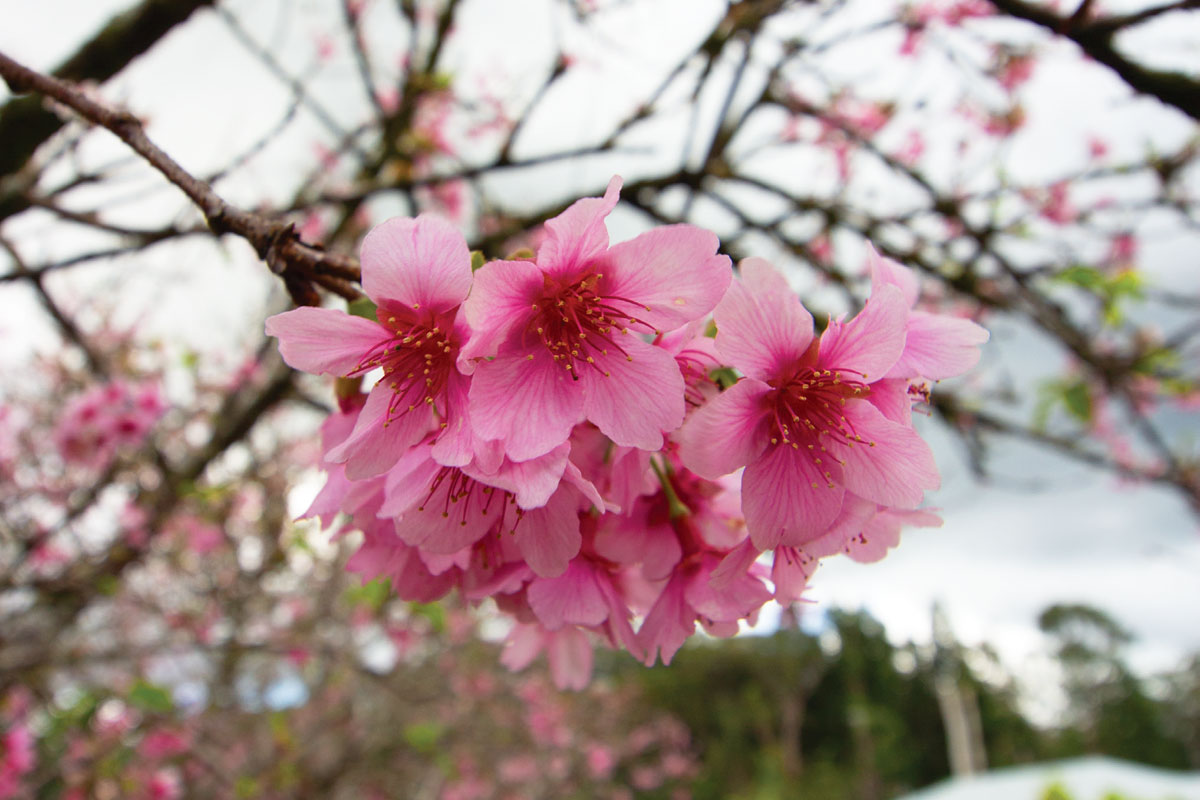 Photo: James Nakamura
See the Cherry Blossoms
The delicate flowers bloom earlier here than the showy display in Washington, DC. We spotted some of the pink blossoms last week. The official tours are not running this year, but if you want to go for the drive, go down California Avenue where you may find some sakura trees across the street from Leilehua High School, then you'll see a few others just down the road. Afterwards, stop by beautiful Wahiawā Botanical Garden for a small hike or to sit in the shade for lunch.
---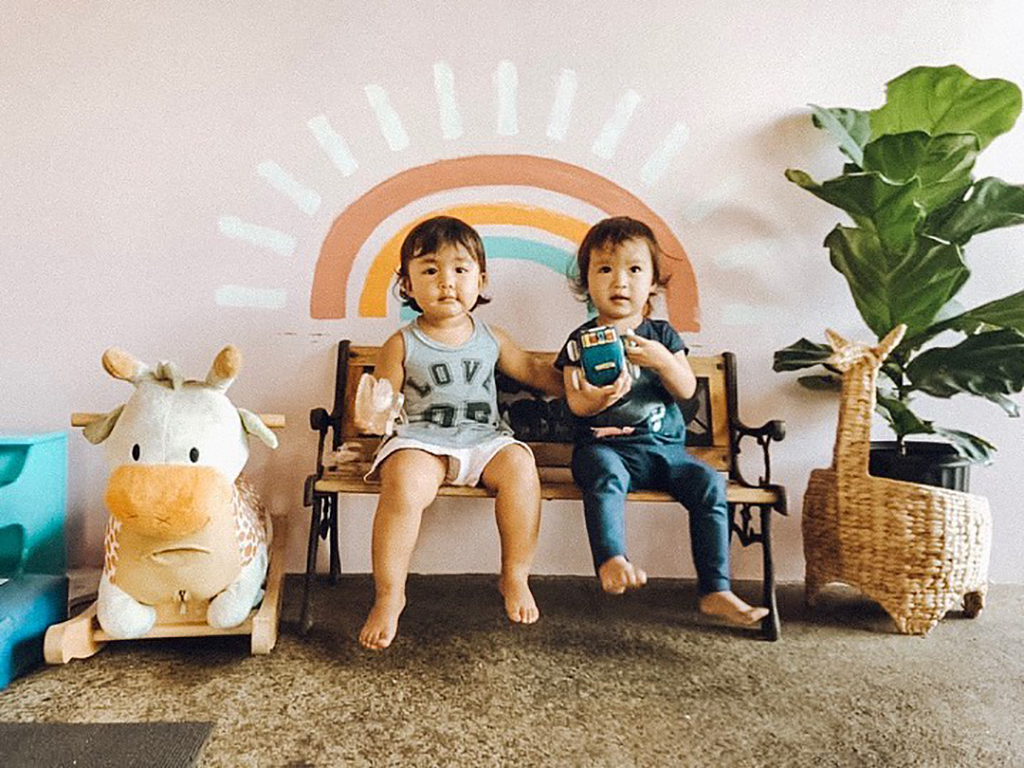 PHOTO: Courtesy of @keikiandthepineapple
Reserve: Keiki and the Pineapple Brunch with the Easter Bunny
April 4 is the big day this year and, yes, Easter activity plans are already starting to roll in. The kid-friendly café Keiki and the Pineapple is hosting a visit from the Easter Bunny Saturdays in mid-March and early April. Book a table outside and your little ones will decorate some eggs at the table and wait for the Easter Bunny to walk by for photo ops and interaction. Your booking fee is transferred into a credit to spend on menu items including fruit, acai bowls, caprese toast and that all too important coffee drink. Reserve your table early and watch for our list of Easter activities to go live on honolulufamily.com the first week of March.
Side note: Keiki and the Pineapple is giving away some of its gently used toys Saturday, Feb. 20. Stop by and look for the take one area outside.