Your Weekend: The Best Family Fun-December 3, 2020
Visit historic aircraft for the first time in months, watch the holiday lights from home, visit Santa or do a weekend of drive-in movies.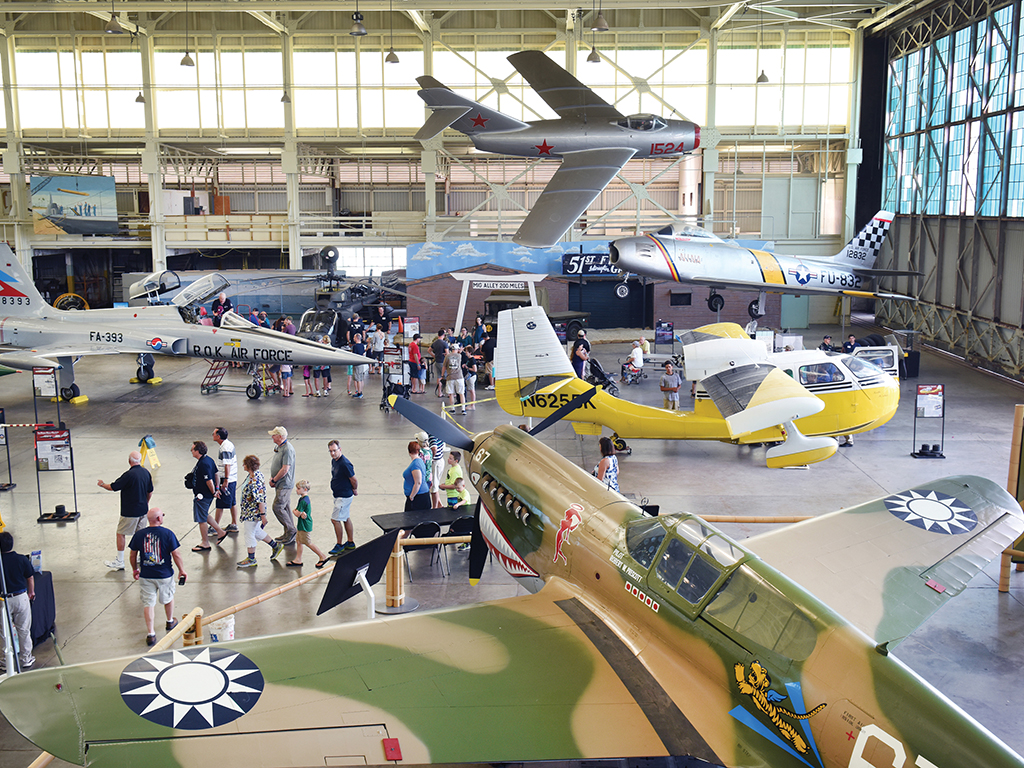 Photo: Courtesy of Pearl Harbor Aviation Museum
This photo inside the hangar was taken prior to 2020.
Pearl Harbor Aviation Museum
After several months closed, the museum that teaches kids all about the history of flying in the Pacific is open again. View the largest piece of the USS Arizona on display above water, learn about one of the first female pilots who transported military planes during World War II, fly in a simulator and pick up some aviation-themed gifts on the way home. The café is closed right now, but you can still enjoy the experiences ahead of the anniversary of the attack on Pearl Harbor. We tried it! See our five tips for making the most of your visit.
Elementary aged kids and older or for any keiki who love planes.
$15 for military and kama'āina adults, $10 for kids, $25 for general admission.
Open Wednesday through Sunday, 9 a.m. to 4 p.m.
Historic Ford Island, 319 Lexington Blvd.
(808) 441-1000
---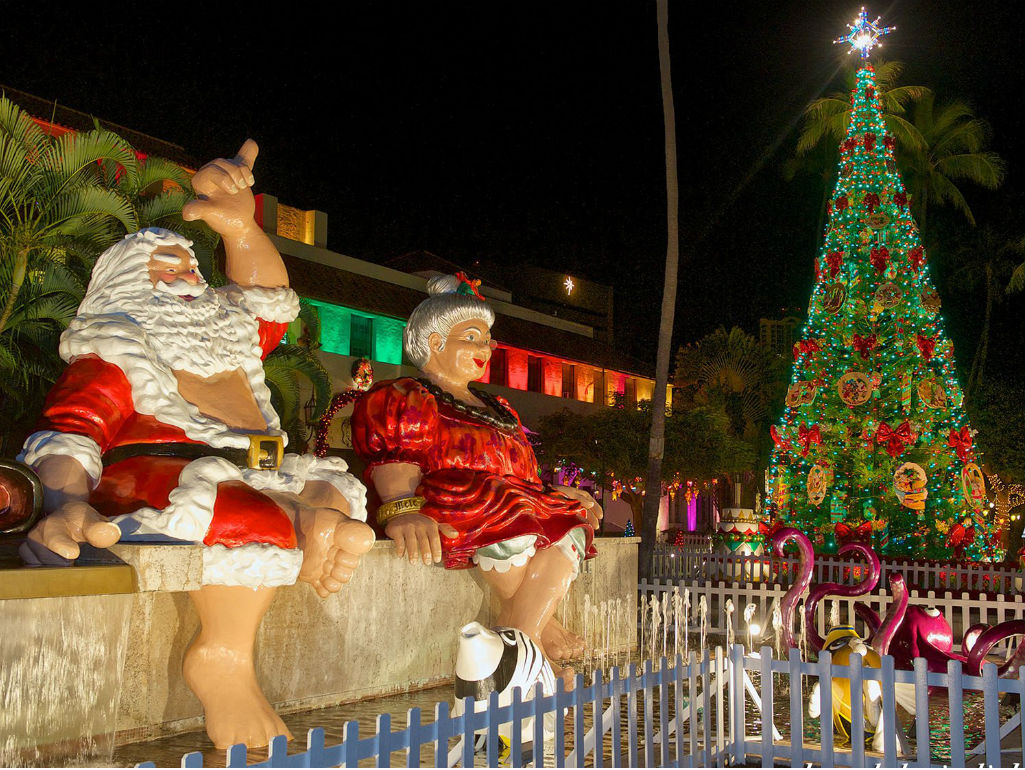 Photo: Ron Slauson, courtesy of Friends of Honolulu City Lights
A Holiday Tradition: Honolulu City Lights
The Honolulu City Lights launch as a drive-by event on Wednesday, but you can celebrate years of this favorite display in a TV special airing on multiple stations. Grab a cup of cocoa to learn about the history of the 35-year-old Honolulu City Lights (did you know the first tree was decorated with wood doves and gold balls and highlighted by flood lights?), listen to festive music and see other ways the city celebration has changed since 1985.
Free
All ages
Premieres Saturday, Dec. 5 at 6 p.m. on Olelo53 and KGMB. It will reair on Dec. 6, 7, 15, 24, 25 on KHNL, KFVE and Olelo53.
---
The lights go on Dec. 9 when the holiday trolley tours also begin. See the details and our updated list of holiday events in our Holiday Corner, presented by Kapolei Commons.
---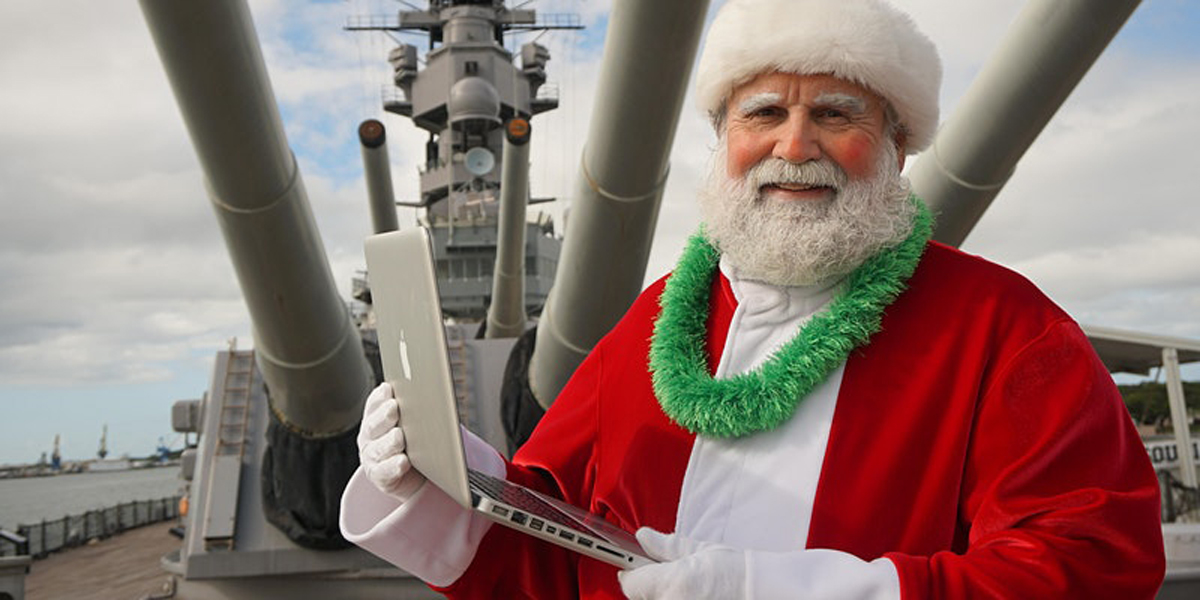 Photo: Courtesy of the Battleship Missouri
Zoom for a Cause with Santa Claus
Santa Claus has a seat on the Battleship Missouri and this weekend kids can visit with him and get a glimpse of the Mighty Mo. Parents can opt in for a 10-minute e-visit or even ask for a special video message for Christmas morning. Proceeds go to the historic battleship.
$10 to $50. $5 for links to invite others to view the meeting.
All ages
Saturdays, Dec. 5 and Dec. 12, then Tuesday, Dec. 22 and Wednesday, Dec. 23. Time slots begin at 9 a.m. through 12:45 p.m.
---
Drive-In Movies
These contactless movie theaters are popping up all over with holiday movies for the family. Here are the ones operating this weekend.
Minions, Elf and other films at Ala Moana Center
Minions is Thursday, Dec. 3 at 5:30 p.m.
Elf is Friday, Dec. 4 at 8 p.m.
$40, $60 for a spot in the first two rows and two bags of popcorn
Rudolph the Red-Nosed Reindeer, and Home Alone and Home Alone 2 double feature at American Renaissance Academy, Kapolei
Two screens will show the movies. Cars enter at 300 Franklin Ave., Kapolei
Friday, Dec. 4 through Sunday, Dec. 6. The Home Alone double feature begins at 6 p.m. Rudolph is at 6:30 p.m.
$30 for Home Alone double feature, $20 for Rudolph the Red-Nosed Reindeer
Elf at Hukilau Marketplace
55-370 Kamehameha Highway, Lā'ie.
Thursday, Dec. 3 and Friday, Dec. 4, 6:30 p.m.
$20