Your Weekend: The Best Family Fun—December 10, 2020
Drive through big Christmas displays, take a photo in front of a hope-filled tree, donate a gift to a child or pick up a local playhouse for under the tree.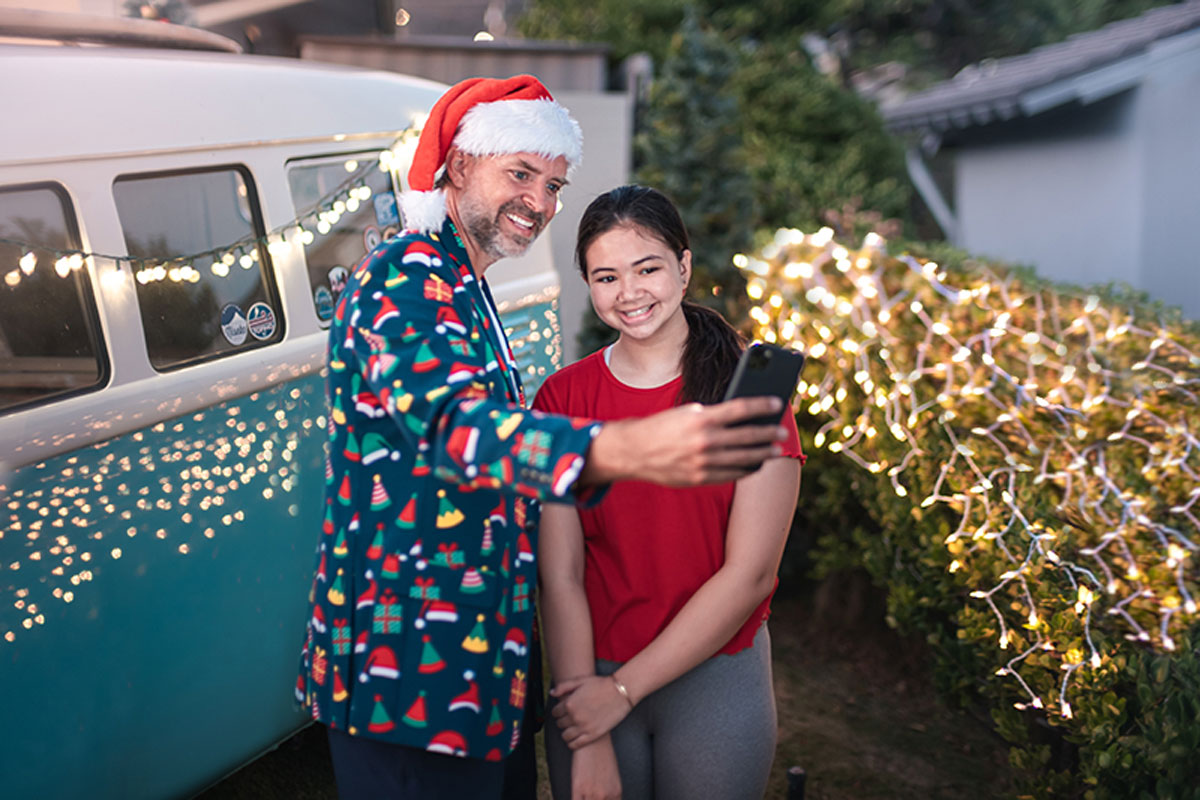 Photo: Courtesy of Make-A-Wish Hawai'i
Jingle Rock Ride
Go on a hunt for the most impressive Christmas lights display at this fundraiser for Make-A-Wish Hawai'i. Instead of the annual festive Jingle Rock Run, the nonprofit is offering families a map so they can go on a festive drive through some of O'ahuʻs illuminated neighborhoods. Dress up the kids and your car in your finest gay apparel, take a photo in front of the Make-A-Wish photo stop at Ward Village, then email it in for a chance to win a nod for Most Festive Ride or Best Dressed Family.
$50 includes the map, a car magnet and an ornament.
All ages
Sunday, Dec. 13, 5:30 to 8 p.m.
Families can register until Dec. 13 on makeawishhawaii.com
---
Another fundraiser for Make-A-Wish Hawai'i lets you have your own snow day at home. Click here to learn about the Make Your Own Snowman kit (order by Friday, Dec. 11!) and seven other locally made DIY holiday kits.
---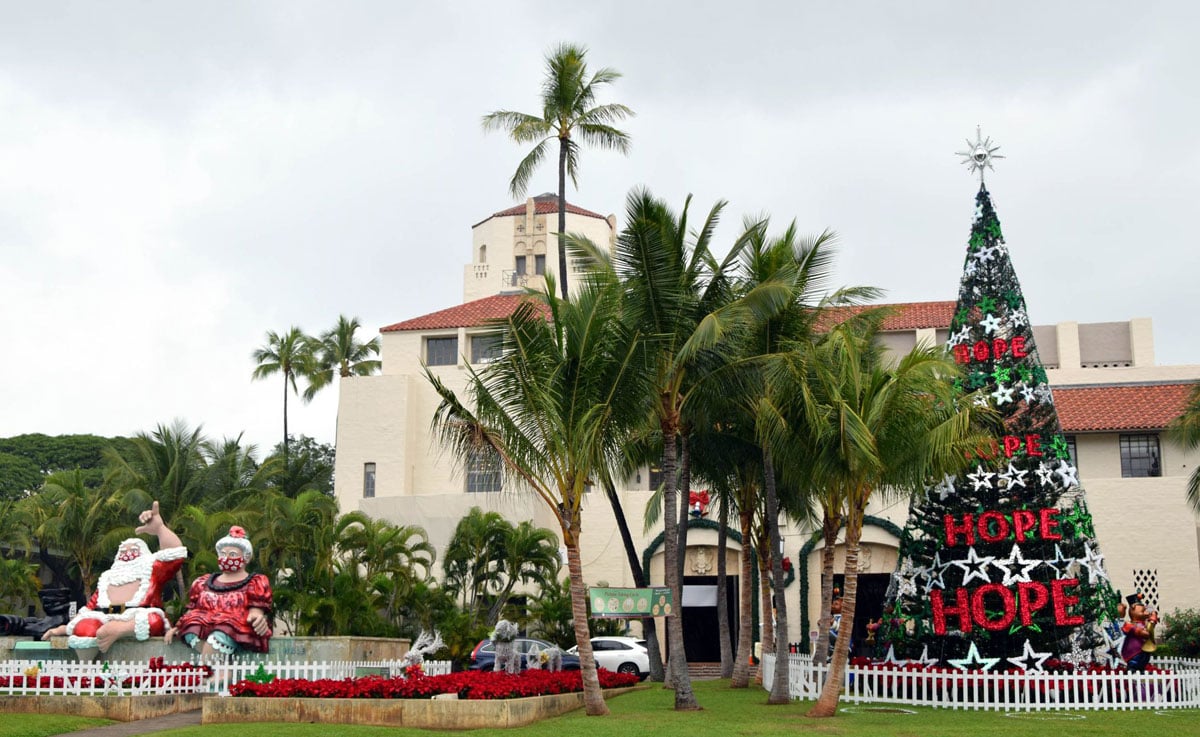 Photo: Courtesy of City and County of Honolulu's Facebook page
Honolulu City Lights
The city flipped the switch on Wednesday illuminating a masked-up Shaka Santa, Tūtū Mele, a giant hope-themed Christmas tree and other favorite displays at Honolulu Hale. Here's what you need to know: You can stop to take photos in front of the displays but each group is limited to five people or fewer, you will need to wait in designated spots on the ground and once it's your turn, you will only have about two or three minutes to snap a shot.
Free
All ages
The displays will stay up until Dec. 27
Honolulu Hale, 530 S. King St.
Photo: Courtesy of E Noa Corporation
If you were planning to get a seat on the holiday trolley instead, you better move quickly. We checked in with E Noa Corporation and were told that organizers have already added additional time slots for the tours (which initially sold out in 10 days) and anticipate those may also fill up fast as the buses can only be half full. Check the website for new tours on Dec. 19 and 20. Remember, the 45-minute ride does not stop for people to get on and off. Eating and drinking will also not be allowed onboard.
All ages
$15 for adults, $10 for kids 3 to 11 years old, kids 2 years and younger are free as long as they ride in an adult's lap.
Nightly through Dec. 27. Tours depart between 6 and 9 p.m.
Pick up at Victoria Ward Park, 1120 Auahi St.
(808) 591-2561
---
Keiki Kaukau Pop Up
One of our favorite local toy makers is popping up for a special event this weekend. Keiki Kaukau will bring its adorable puzzles and toys to Nordstrom at Ala Moana for a 10% discount. Trade in your kid's cardboard boxes for local mom April Hail's Keiki Clubhouse, which comes ready for keiki to color and set up for the holidays or opt for classic wooden food sets, Keiki Kaukau's new pineapple or music toy or a Bingo set done up in signature playful illustrations. Another popup is set for next Saturday in Kaimukī.
All ages
Saturday, Dec. 12, 11 to 3 p.m.
Nordstrom, Ala Moana Center,
keikikaukau.com, @keikikaukau
---
See Also: 7 Reasons Why We Love the New Keiki Kaukau Toy Food Set
---
Christmas Photo Bus at Kapolei Commons
Did you get that holiday photo done? The photo bus is coming to Kapolei Commons bringing a merry back drop for family photos. It's free and first come, first serve between 1 and 7 p.m. just bring your own camera and Christmas gear.
Free
All ages
Saturday, Dec. 12 and Sunday, Dec. 13, 1 to 7 p.m. The bus will be back the next weekend as well.
In front of the movie theaters at Kapolei Commons, 4450 Kapolei Parkway, Kapolei