Your Weekend: The Best Family Fun at Home-August 6, 2020
Watch animated films from Hawai'i and around the world in an at-home film festival, pick up a book-and-craft kit and freeze a treat.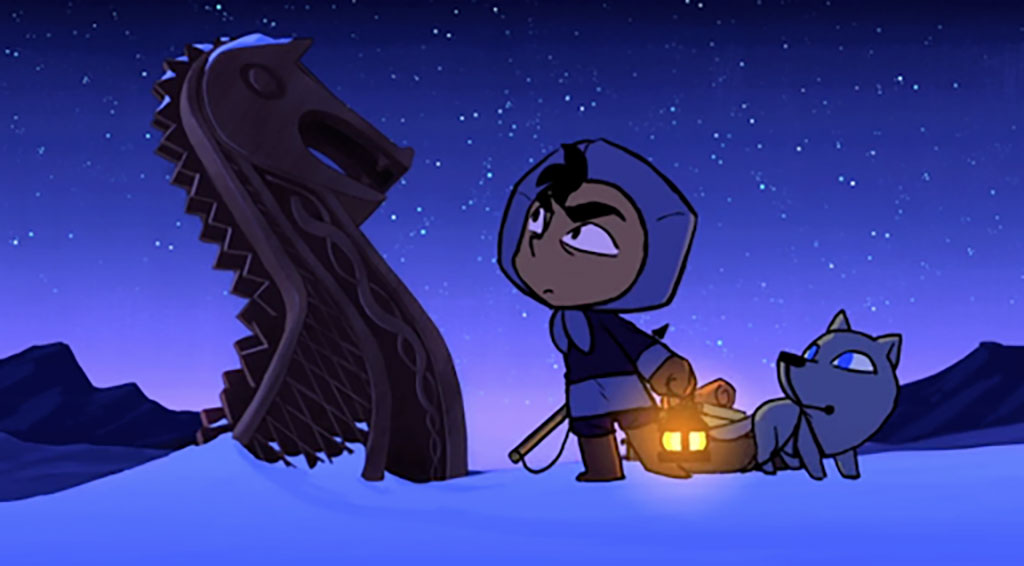 Courtesy of the Cultural Animation Film Festival
A scene from "Mirage."
Cultural Animation Film Festival
The live-action version of Mulan wonʻt be on Disney+ until next month, but this weekend, you have an opportunity to see animated shorts from around the world at a special virtual festival hosted by the Honolulu Museum of Art in partnership with Twiddle Productions. The Cultural Animation Film Festival, or CAFF, will livestream 10 keiki-friendly (and even a few keiki-made) films about bravery from various places including Hawai'i, Guam, Taiwan and Africa. The longest movie is 45 minutes, but most are less than 10 so it's easy to find time for a bathroom or snack break. We especially love the program that HoMa created just for local audiences. The colorful downloadable PDF has questions to spark conversation and quick facts to link the content to our local cultures.
Remember, Honolulu Museum of Art is offering kama'āina free admission every Friday evening through Sept. 11. See what other family friendly attractions are open and have special deals.
Free
Suggested for kids 6 years and older but younger kids may like some of the films.
Streaming Saturday, Aug. 8. 10:30 a.m. and 1 p.m.
honolulumuseum.org. You can also learn more about CAFF at caffest.com
---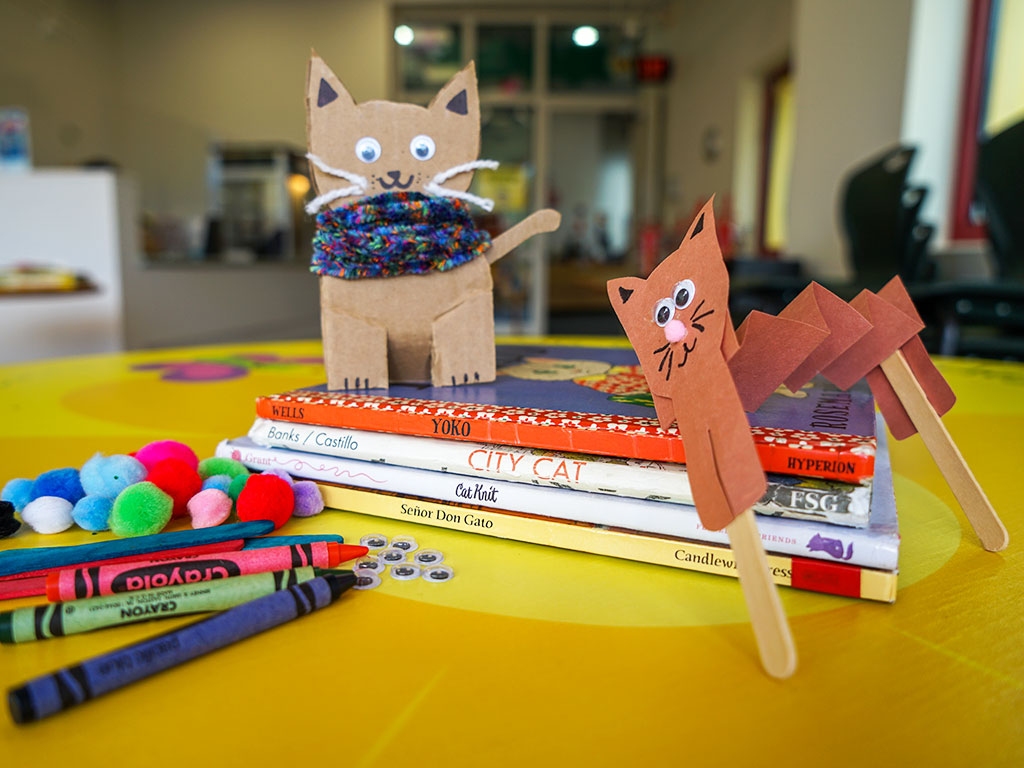 Photo: Hawaii Children's Discovery Center
Kits come with four books to borrow and plans for two crafts.
Read and Craft Kits
The Hawai'i Children's Discovery Center is open (make sure to make reservations before arriving) but its team is always coming up with ways to help local families at home. The newest idea is reading-and-craft kits for younger kids. For eight dollars, each kit comes with four books that you can keep for a week along with materials and lesson plans for two corresponding crafts. Kids can choose from seven themed sets including dinosaurs, ocean, curious cats and the funny books of Click, Clack Moo. Make a reservation—wait times will vary, depending on how popular the set is (space explorers, dinosaurs, Mo Willems and curious cats have been the most in demand so far) and to allow for the books to be quarantined after they are returned. Payment is needed at pickup.
$8
Looking at the books, we think it would be best for kids 2 to 8 years old.
Pickup is at the Hawai'i Children's Discovery Center, 111 'Ohe St.
---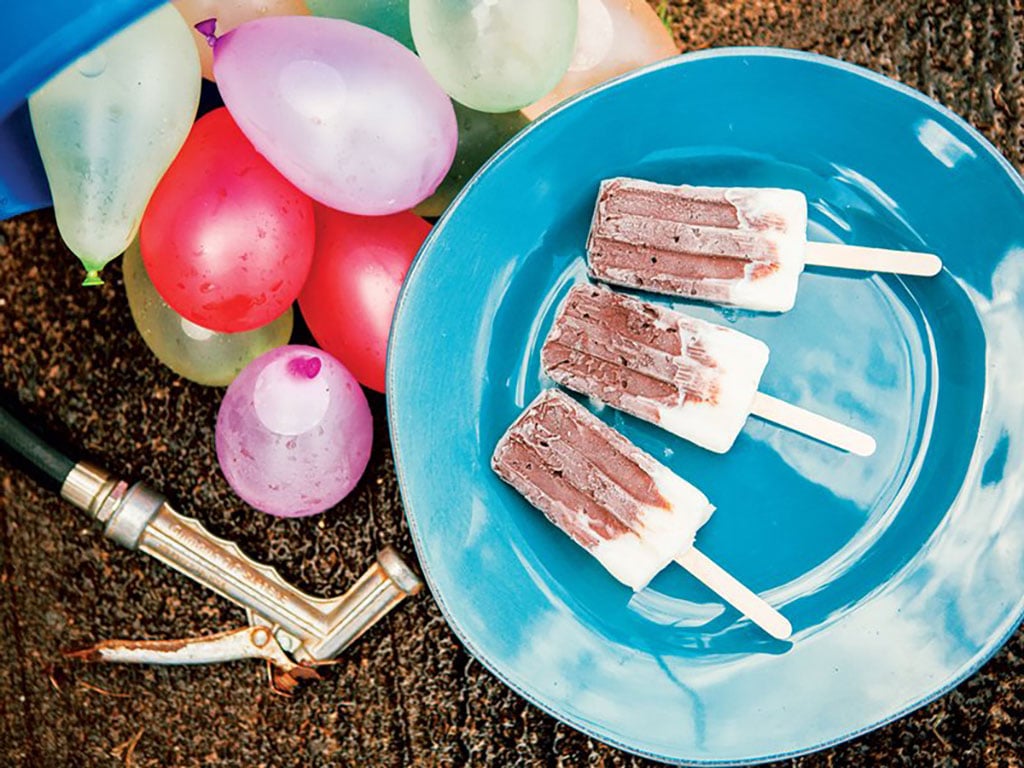 Photo: Aaron K. Yoshino
Make Ice Pops
Thereʻs always something exciting about a frozen treat, especially when kids can mix them up themselves. We have three recipes we tried for chocolate haupia, strawberry shortcake and fresh fruit pops. Foodland has a four-ingredient, two-step recipe for orange guri guri. Weʻre also intrigued by these fruit-, honey- and maple sugar-sweetened mixes that are heavy on natural ingredient from whatmomslove.com and orange-and-cream pops from radishkids.com.
---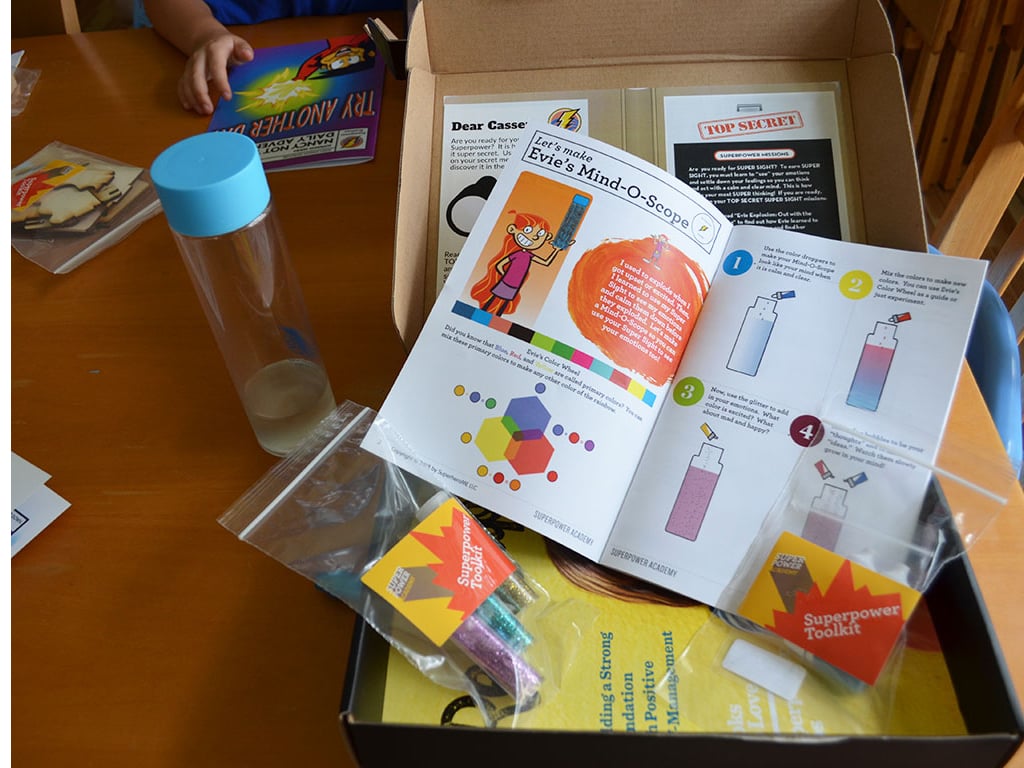 Photo: by Christi Young
The Super Sight #1 box teaches kids to be mindful of their own feelings.
Find More At Home Fun
It seems we're always looking for more ideas for fun around the house lately. So we've created a new category on honolulufamily.com. Click on the "At Home" tag at the bottom of this guide for more than 60 articles about crafts, gardening, recipe and other things we've tried with our own kids, including:
Virtual tours and zoo live cameras from around the world.
Making your own foaming soap and dispenser.
Art tutorials from local artists.
Keiki-friendly recipes from local chefs with fewer than 10 ingredients and 10 steps.
Crafts, DIY activities and snacks to add party fun to a regular day.
Great book suggestions from the library and our kid reviewers.
Do you have any ideas? Or is there anything you want us to try or find for your family? Email us at info@honolulufamily.com.