Your Weekend: The Best Family Events-Sept. 5, 2018
Our picks for the weekend's best family events.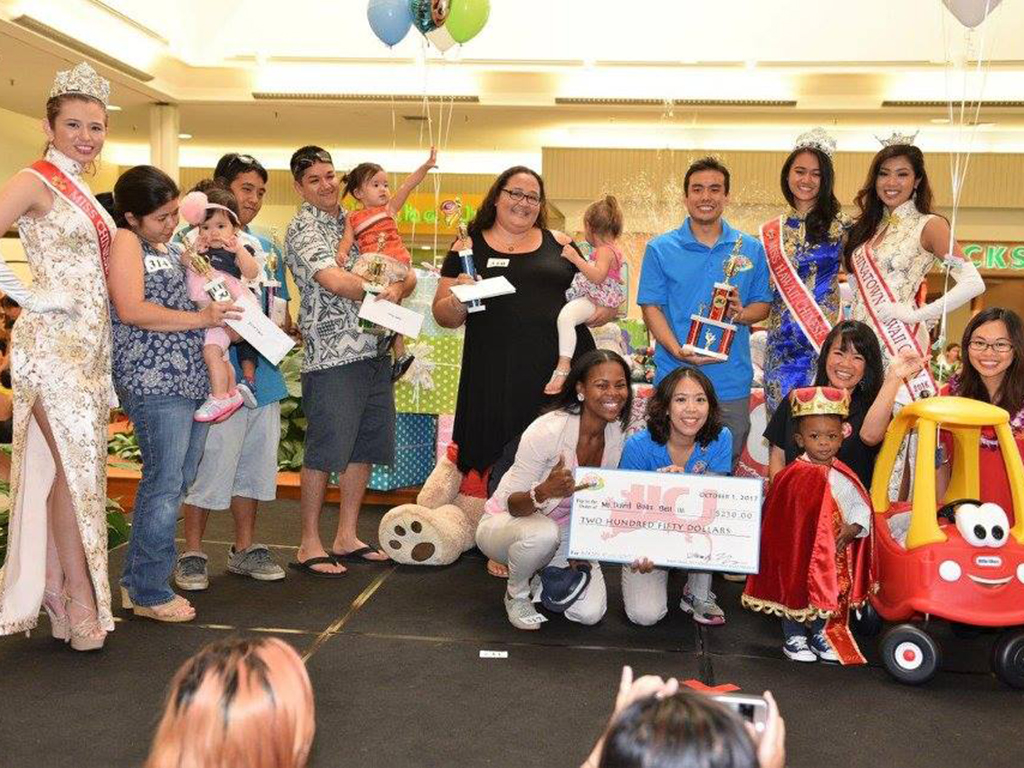 Photo: Hawaii Healthy Baby Contest
Adorable infants and toddlers will compete at Windward Mall this weekend in the Hawaiʻi Healthy Baby contest. The winner will be announced on Sept. 22 at Pearlridge Uptown.
Family Sunday at East-West Center
Get ready to dance, twirl and draw all over the sidewalk this Sunday at the East-West Center. Harmony Turner, a dance, yoga and STEAM specialist for kids, will teach a Bollywood-dance workshop blending bhangra with hip-hop, jazz and modern dance. Siona Benjamin, an artist influenced by Indian, Hindu and Jewish cultures, will teach a workshop in the style of Rangoli art, where intricate patterns are drawn on the floor using colored powder. Participants will be given sample drawings for inspiration, and materials will be provided to create designs on the sidewalks fronting the East-West Center.
'Aha Mele Hawaiian Music Series at Waimea Valley
Longing for those lazy summer afternoons when parks provided free music concerts? This Sunday, the ʻAha Mele Hawaiian Music Series will take place in Waimea Valley, featuring Henry Kapono, Paula Fuga, Jeff Rasmussen, Robi Kahakalau and Roddy Lopez. Pack a picnic blanket, repellant and sunscreen, and spend a relaxing afternoon with your family, deep in the valley. If you want to go for a swim in the waterfall, you will need to pay admission to the park.
Hawaiʻi Healthy Baby Contest
The annual Hawaiʻi Healthy Baby Contest starts this weekend on the Windward side, featuring adorable infants and toddlers vying for the crown and title. Contestants will be judged on their demeanor and overall cuteness with the winner taking home a $500 prize to offset health or education costs. Preliminaries will be held in Kāneʻohe and Kapolei. Register at hawaiihealthybabycontest.com/registration by 6 p.m. Thursday before each preliminary round.
Second Saturday at Hawaiʻi State Art Museum
Bring your keiki to the Hawaiʻi State Art Museum's Second Saturday event for hands-on art activities. This month, the Hawai'i Craftsmen will help keiki with an art project titled, "Tree Cycle." Kids will take inspiration from Satoru Abe's copper sculptures to create their own out of cardboard. Galleries will open from 10 a.m. to 4 p.m., with activities from 11 a.m. to 3 p.m. Parking will be available on the streets surrounding the Hawai'i State Capitol and downtown Honolulu's historic district.
Family Movie Night at Hukilau Marketplace
Explore the shops and restaurants at Hukilau Marketplace on Friday afternoon before settling on the lawn to watch a free showing of Avengers: Infinity War on a big screen. To get your family comfortable, bring low-back lawn chairs and picnic blankets, and purchase dinner and snacks from the marketplace's vendors. There is free Wi-Fi throughout the area, and parking also is free.