Your Weekend: The Best Family Events-Sept. 26, 2019
Party like it's 1899, load up on rice and pastas, and see lei-draped horses prance in Waikīkī.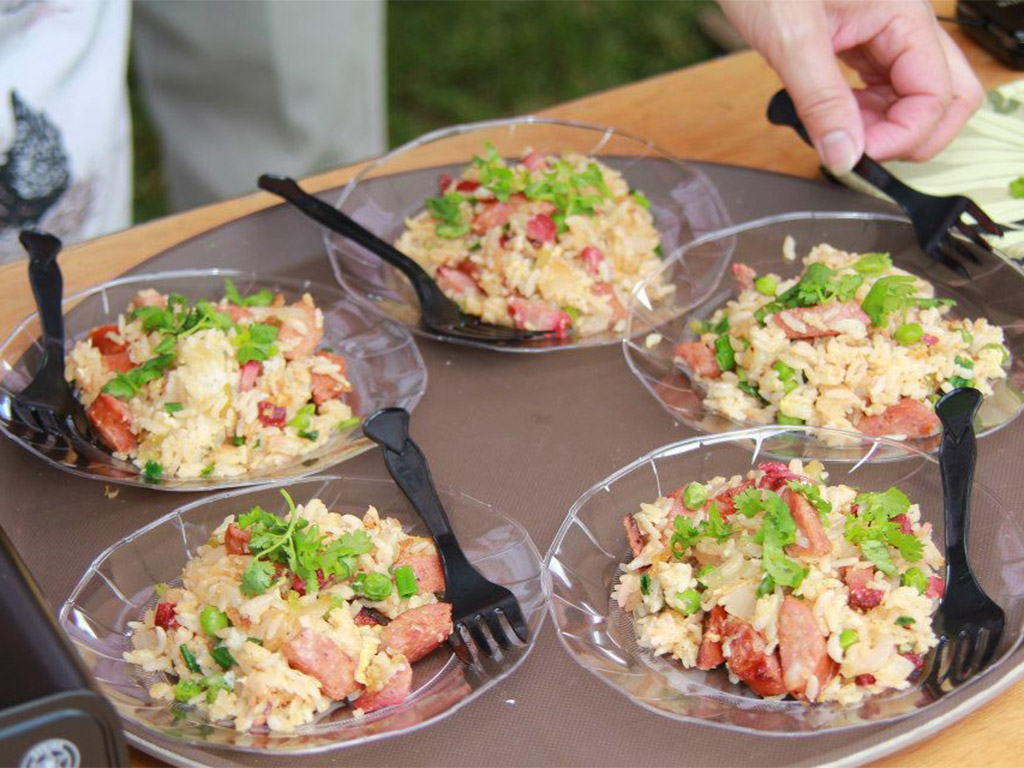 Photo: Courtesy of Rice Fest Hawaii
Fried rice and other favorites are on the menu this weekend at Rice Fest Hawaiʻi.
Aloha Festivals Floral Parade
The month-long Aloha Festivals comes to an end Saturday morning with a parade through Waikīkī. Find a spot on the sidewalk of Kalākaua Avenue to watch floats, marching bands and members of the royal court. Kids love the lei-wearing horses and their handlers showcasing the traditional Hawaiian art of pāʻū riding. For a list of parking spots in Waikīkī, click here. Expect traffic diversions and slight delays between downtown Honolulu and Waikīkī on Saturday morning.
Open House and Family Day
Want to know how people in the 1800s amused themselves? Hawaiian Mission Houses—across from the Frank S. Fasi Civic Grounds in downtown Honolulu—is offering free admission and tours on Saturday. Activities for children include: Lauhala weaving lessons, 19th-century games, candle-making demonstrations and live tunes by Uncle Wayne and the Howling Dog Band, a local kid favorite. Also, if your children do not have photo identification cards issued by the Honolulu Police Department's Keiki ID Program, this is a good time to visit the card-making booth on-site from 10 a.m. to 3 p.m. Home tours take place every half hour from 10:30 a.m. to 3 p.m. Mission Houses does not have its own parking lot, so click here for parking tips and rates.
---
Final 2020 Cover Kids Search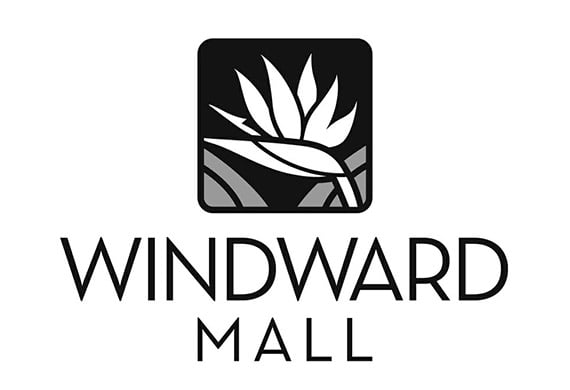 Photo: Courtesy of Windward Mall
This Saturday marks our final free entry event in HONOLULU Family's 2020 Cover Kids Search! Do your children want to be on the cover of next year's magazines? Stop by Windward Mall's center court for a quick photo session with our cover photographer between 10 a.m. and 1 p.m. (We will cut the line at 12:45 p.m.) Then the kids can take photos with superheroes, get glitter tattoos, do kids crafts and more. For contest rules, click here.
---
Hawaiʻi Rice Fest
Got rice? There's plenty at the Rice Fest on Saturday evening at Victoria Ward Park. Dine on traditional loco mocos and musubis, or try these unusual items: Rice candy lemonade from Ulu's Lemonade; bubu rice arare-covered unagi skewers from Unagi Don; sweet creamy loco moco from Sweet Creams; and li hing mui and sriracha fried rice from Da Hub. When you're done eating, head over to the stage to watch three eating contests (poke bowl, loco moco and SPAM musubi) at 6:30 p.m., 7:30 p.m. and 8:30 p.m., respectively. Gluttony aside, there is a charitable component at the event: Lanakila Meals on Wheels (a nonprofit that delivers meals to home-bound residents and seniors in need) is accepting monetary donations and bags of brown rice at the Lanakila Pacific booth. For brown rice donations only, visit the VH07V and Channel 808 booths.
Festa Italiana Hawaiʻi
If cheese, pasta and bread are family favorites, then you're in good company Saturday evening at the Italian festival. Expect street entertainers, souvenir shopping and dozens of booths by Honolulu's top Italian eateries, including Appetito Craft Pizza & Wine Bar, Mediterraneo, Il Gelato Hawaiʻi and more. Better than ordering takeout pizza on a Saturday night, right?
Aloha Fun Ride
The 100-mile Honolulu Century Ride on Sunday morning might be difficult for most children. That's where the Aloha Fun Ride—an untimed bike ride around East O'ahu—comes in. This keiki-friendly event begins at 7:30 a.m., one hour after the Century riders cross the start line, and there are three distance options (5, 9 or 18 miles). All routes start and end at Kapi'olani Park in Waikīkī. On the course are aid stations, mechanical help and security to keep your family safe. It's not too late to sign up if you're reading this before 4 p.m., Saturday, Sept. 28.