Your Weekend: The Best Family Events-Oct. 31, 2019
Bring home free plants, go fishing, stand in a giant bubble and gear up for the Frozen movie sequel.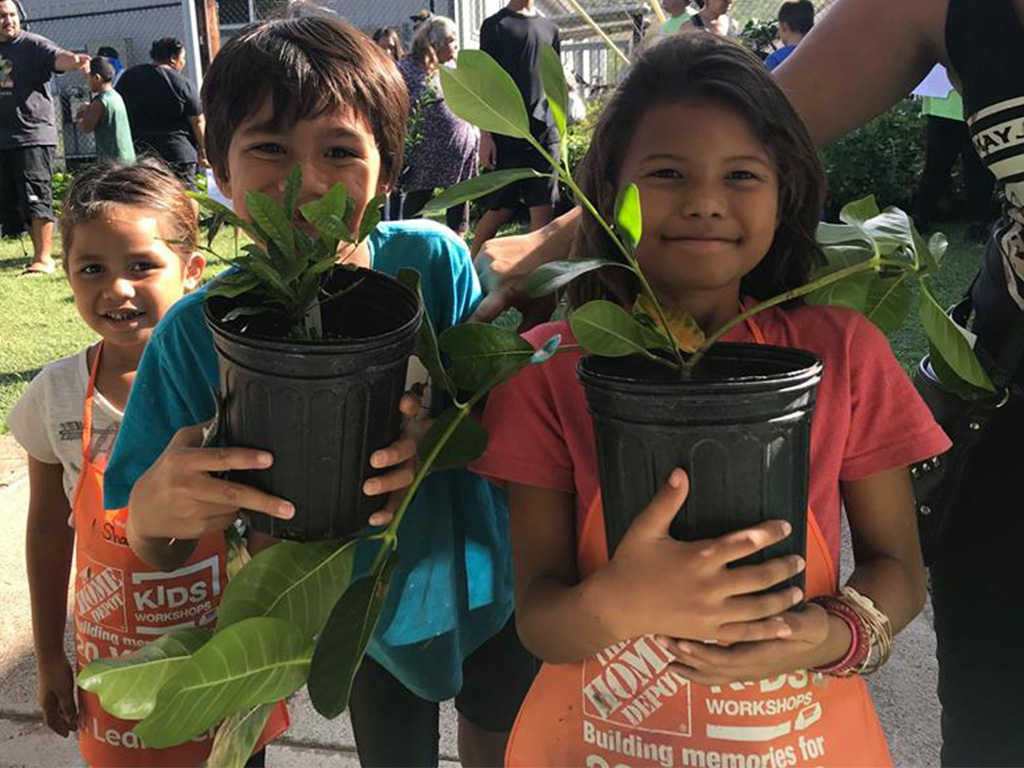 Photo: Courtesy of Arbor Day Hawaiʻi
Arbor Day Honolulu Festival & Tree Giveaway
Although the first Friday in November is officially Arbor Day in Hawaiʻi, special events will take place at parks across Oʻahu this Saturday with free tree giveaways and family-friendly activities. At Foster Botanical Garden, the festival will feature make-and-take art projects, educational booths live entertainment and an ask the arborist area. You can pick up plants, ranging from Meyer lemon and mountain apple to gardenia, at the rest of the sites around the island. The varieties vary by location. So if you have your heart set on something specific, go to arbordayhawaii.org to see which plants will be where, and get there early.
Leeward Discovery Fair
Spend a day playing with giant bubbles, shatter a fresh flower, dig your hands into pans of slime, make crafts and more for free at this annual event. The more than 40 activities are sponsored by Leeward Community College and all educational ones are free, so bring a recyclable bag to tote around your arts and crafts and all the other items you will pick up. Be prepared to walk a ways from parking, it gets crowded quickly, but there is enough space (and lots of shade) so you won't feel too cramped. Bring a new, unwrapped toy to donate to Family Programs Hawaiʻi. The first 250 families to give will receive a prize. Food vendors include Flyin' ʻAhi, Hot Dog Hawaiʻi, Simply Ono, Da Spot and more.
A Day at Lake Wilson
This new event in Central O'ahu promises families a day at the Wahiawā reservoir. Keiki can fish, make crafts, play park golf and enter a paper airplane contest where the farthest throw nets $100. The state Dept. of Land and Natural Resources will also have fishing equipment for families who want to cast, but do know you will need to pay $8 for a license to participate.
Hanahauʻoli Children's Fair
Pony rides, silent disco, arts and crafts, face painting, baked treats, live entertainment, a white elephant sale, a dunking booth and haunted house (even though Halloween will be finished by then) are part of this school fair. Park for free at Roosevelt High School and ride the shuttle Hanahau'oli. Also, bring your own reusable bottles to fill up at filtered water stations on campus.
Frozen Jr.
Gear up for the Frozen 2 movie sequel coming this fall with a special live performance by a local troupe. On Saturday, the Performing Arts Center of Kapolei will perform selected numbers from Disney's Frozen Jr., featuring Elsa, Anna and other characters. This musical program is 30 minutes, followed by a special meet-and-greet.