Your Weekend: The Best Family Events-Oct. 3, 2019
Build giant structures with food, see a Native American powwow and play at an outdoor keiki festival.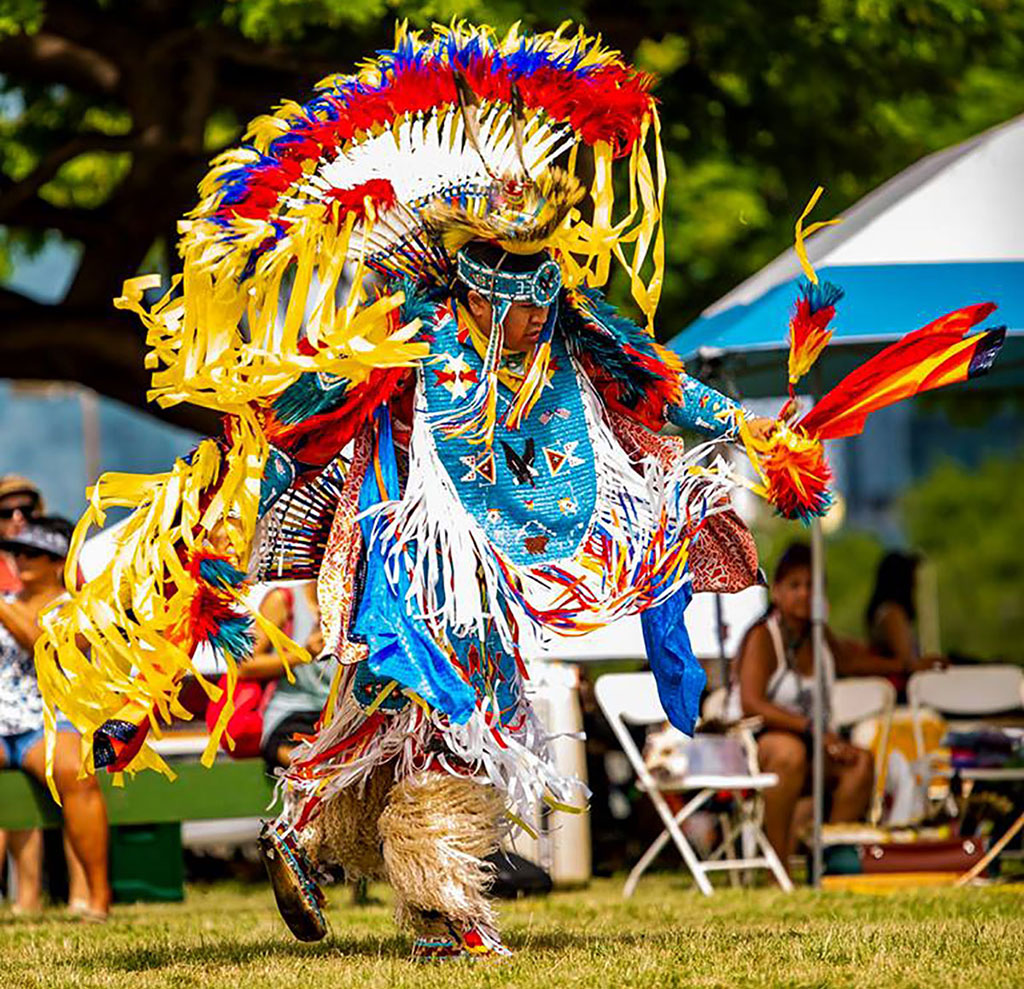 Photo: Courtesy of Honolulu Intertribal Powwow
Honolulu Intertribal Powwow
Shhhh! Listen! Do you hear chanting and the rhythmic beat of drums? That's the intertribal powwow happening this weekend, featuring Native American and Native Alaskan cultures. See dancers wearing colorful regalia (don't call them costumes), shop at booths selling handmade jewelry and home accessories, and purchase frybread and corn soup. Bring cash. For kids, there will be arts and crafts activities, and the opportunity to join dancers in the arena circle (listen to instructions from the Master of Ceremonies). For tips on powwow etiquette and protocol, click here.
---
SEE ALSO: Our Guide: Mark Your Calendar for O'ahu's Ethnic Festivals
---
Canstruction
Some of Honolulu's top architects and engineers will be at Kāhala Mall this weekend to build massive structures out of canned goods—and we're talking tens of thousands of cans! Children can join architects at a special Keiki Corner Saturday morning to build their own canned structures, too. At the end of the day, the cans in the kids' creations will be donated to Hawaiʻi Foodbank. The rest of the structures will be on display at the mall through Oct. 12 for voting in the People's Choice Awards (one can of donated food equals one vote), before they are donated to Hawaiʻi Foodbank.
Men's March Against Violence
On Thursday, over a thousand men and women will gather in downtown Honolulu to rally against domestic violence—an issue that hits homes for many families in Hawaiʻi. (Nearly 50,000 women between the ages of 18 and 64 are victims of domestic violence). The group will assemble at 11:30 a.m. in front of 'Iolani Palace to honor victims. Then at noon, the march across the business district will begin, followed by the rally.
Hawaiʻi Children and Youth Day
The state's largest, free outdoor event for children happens this Sunday in downtown Honolulu. Among the highlights will be: an inflatable soccer stadium, CPR and AED training for kids, silent disco stations, costumed characters roaming the grounds, food trucks along Punchbowl Street, and live entertainment on four stages. The weather will be muggy, so don't forget to hydrate your family throughout the day. Bring your own water bottles to fill up for free at filtered water stations behind ʻIolani Palace and on the grounds between the Kalanimoku Building and Honolulu Hale. Not sure where to park at the event? Click here for free parking options.
---
Children & Youth Day will have 100+ activities for children on Oct. 6. Need help deciding which ones to do? Read our five tips at "Our Guide: Children & Youth Day."
---
Boos, Barks & Birthday Bash
Got pets in your household? Aloha Home Market in Kailua is hosting an early Halloween party for dogs this Sunday. Expect dog treats, a birthday celebration for a local canine celebrity, and local vendors selling pet gear. If your pet will be tied up this weekend (figuratively, of course), another costume party, "Howloween Boonanza," is set for Saturday, Oct. 26, at Pearlridge Center.