Your Weekend: The Best Family Events-Oct. 17, 2018
Pick a pumpkin and ride a pony, watch a fairy tale come to life, and let the kids play while you go on a date night.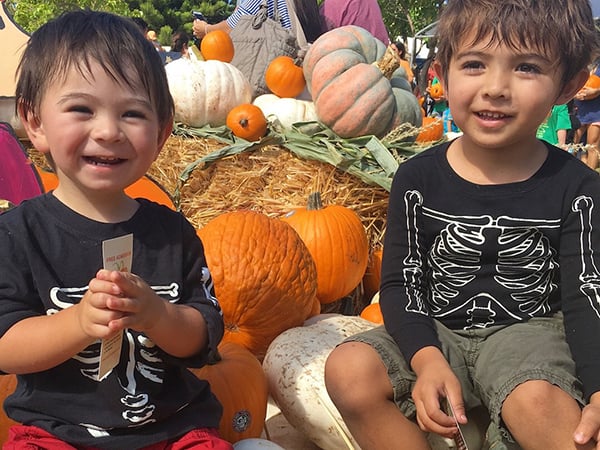 Courtesy: Holy Nativity School
The Great Pumpkin Festival
The pumpkin patches are open all around the island. The biggest one in East O'ahu comes with a petting zoo, food trucks, a rock-climbing wall and, new this year, pony rides. So pick from 2,500 pumpkins (and make sure to use the pumpkin pick-up area so you don't have to lug your find around the fair) then shop for cute kiddie clothes, enter the costume contest for a chance at a prize, play kids games, and do arts and crafts. Food vendors include Bao Tao'n, Nosh and the Doner Shack.
Looking for more Halloween fun? Find our full list of events (some are already sold out) as well as crafts, spooky snack ideas and more in our Halloween Corner.
Kids Night Out
Kids can build an entire game room out of cardboard at this date-night opportunity for parents. The fee covers arts and crafts supplies, pizza and snacks for two-and-a-half hours. Keiki will watch Caine's Arcade, the story of a 9-year-old who built his own arcade, then use the inspiration to make their own creations.
Hansel & Gretel
The Brothers Grimm's classic fairy tale about a brother and sister with a sweet tooth is performed on stage by the students of Kaimukī High School Performing Arts Center. Follow the duo through the woods as they discover a delicious gingerbread house then grapple with a wiley witch. If you can't make it this weekend, Oct. 28 and 29 will be dress-up days when kids in costume will receive a treat bag.
Family Sunday: Hocus Pocus
The Honolulu Museum of Art is getting ready for Halloween. Build a sparkling unicorn tail and horn and create a lantern for trick-or-treating. Kids can also join a silent disco (bopping to the music they hear in their own headphones), watch a magic show and catch a shuttle to the Spalding House to craft their own trick-or-treat bag for the 31st. Just a reminder, activities end at 2 p.m. Make sure to shop in the Ho'oulu Hawai'i: The King Kalākaua Era where kids can draw their own royal order medals on tablets.
Reserve: Keiki in the Kitchen
Duff Goldman from Ace of Cakes is coming back to decorate cookies with the kids at the Hawai'i Food and Wine Festival's annual keiki event. Get there early if you want to meet the star baker—only the first 750 kids will have the chance to meet him. Kids will also be able to do activities at HMAA's sponsor tent, try fitness challenges with chefs, meet local boy and Disney star Ethan Wacker and his mother, book author Eileen Wacker, and watch kids cook in the finals of the Localicious Recipe Contest. HMAA members can get free entry for two adults and two kids, as long as they present membership cards at the door.