Your Weekend: The Best Family Events-Nov. 7, 2018
Our picks for the weekend's best family events.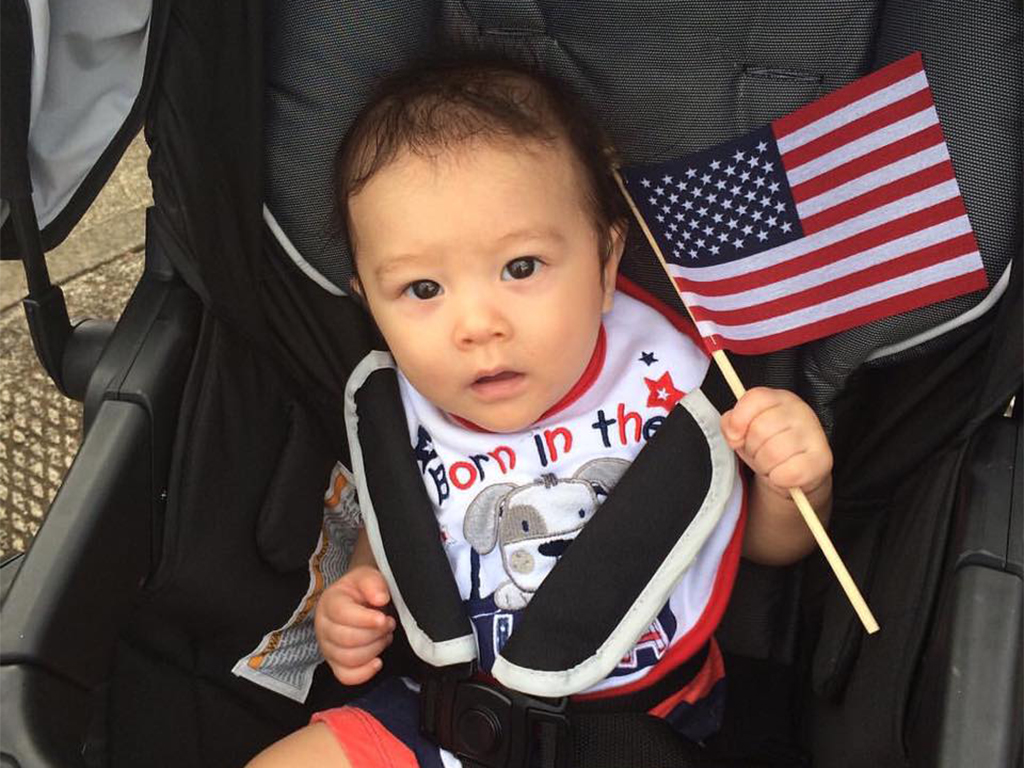 Photo: Wahiawā Lions Club Facebook
On Monday, marchers will hand out flags to keiki to wave during the Wahiawā Lions Club's 72th Veterans Day Parade.
Wahiawā Lions Club 72 Veterans Day Parade
Early Monday morning, set up your lawn chairs and picnic mats along California Avenue in Wahiawā to watch the 72nd annual Wahiawā Lions Club Veterans Day Parade—the longest-standing celebration of military veterans on O'ahu and one of the only Veterans Day parades on the island. The Royal Hawaiian Band will start off the event with patriotic tunes, and current and former service members will march and pass out American flags for keiki to wave. Children's music groups and JROTC cadets also will march in the parade, which will end with a military recognition ceremony at Wahiawā District Park. Streets will close at 9:30 a.m. and are scheduled to reopen at 11:30 a.m.
There's more! For more fun activities for your family, click here to sign up for our free weekly e-newsletter.
Friends of the Library of Hawaiʻi Art & Book Sale
The thrill of finding bargain-priced books happens this weekend at a three-day fundraiser for Hawaiʻi's libraries. In addition to more than 20,000 used book titles for as low as $1 each, you'll also find hundreds of gently used CDs, DVDs, video games and comics for your family. The art sale on Saturday will have more than 100 paintings, posters, prints and lithographs at prices below market values. Arrive early Saturday morning for first dibs on everything.
Family Math For Fun & Learning
Catch the last two Saturdays of this six-week workshop designed to make math fun for keiki. Developmental psychologist and author Catherine Sophian will lead children and their parents— who must be present—in playful math activities that can be used in daily life.
Twilight Tours
What do the Honolulu Zoo's animals really do when gates close for the evening? Find out this weekend at a behind-the-scenes walking tour of the zoo, followed by a short classroom lesson and light snacks for participants. Wear comfortable walking shoes and apply mosquito repellant—since the bugs tend to be active in the evening. Twilight Tours happen every Friday and Saturday evening. Show your Hawaiʻi state ID at the gate for kamaʻāina prices listed below.
Want more details about the zoo program? Read "We Tried It: Twilight Tours at the Honolulu Zoo."
Paniolo Stories and Songs
Stomp and clap to Paniolo Stories and Songs from the Hawaiian Cowboy, an original production by Hawaiian storyteller Moses Goods. Kids will learn how traditional Hawaiian values influenced the paniolo (cowboy) lifestyle and can root for one of the play's characters, Ikua Purdy, who won the 1908 World Roping Championship. If you want to learn more about paniolo before watching the play, here are helpful resources and kid-friendly activities to do at home.