Your Weekend: The Best Family Events-Month Feb. 20, 2019
Our picks for the weekend's best family events.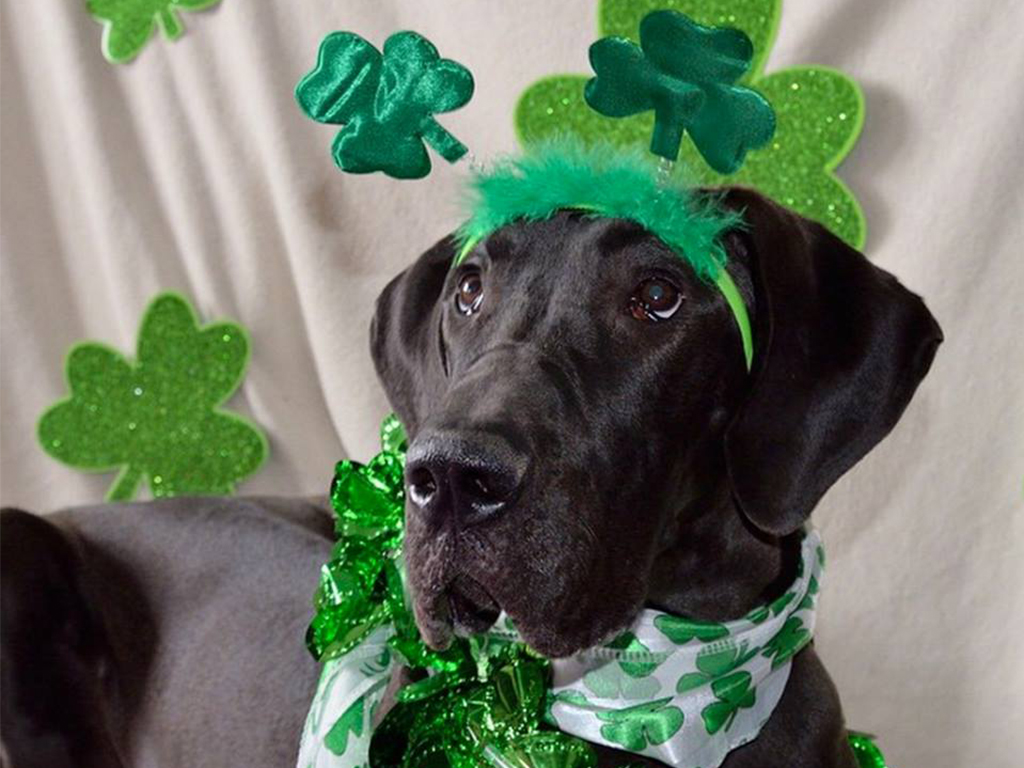 Photo: Courtesy of Hawai'i Pet Beat
Does your pup love to dress up? Enter him or her in The Lucky Puppy Love-A-Palooza's holiday costume contest this weekend.
Star Party at Dillingham Airfield
The Hawaiian Astronomical Society's next family-friendly party under the stars is this Saturday at Dilllingham Airfield. Keiki can peer through (free and provided) telescopes to view globular clusters, double stars, galaxies and nebulae. For a stress-free evening, bring a takeout dinner (like a whole pizza!) to the star party, and also bring insect repellent, jackets for cool weather and a picnic mat for the family to sit on. Please leave pets at home. Society members ask that you arrive at the airfield before the gates lock at 6:30 p.m. For directions to the airfield, click here. Before you attend, please read the Star Party etiquette guide.
The Lucky Puppy Love-A-Palooza
This holiday mash-up for pets takes place in a lot adjacent to Aloha Home Market, an open-air shopping venue featuring Hawaiʻi-made products. Dog treats and other pet products will be sold by local vendors, including A to Z Pet Wear Hawaiʻi, Life on Paws, Poi Dog Treats, Rock Star Pets & 4 Paws, and many more. Want to sign up your pup for the canine costume contest? Register before 12:30 p.m. at the Hawai'i Pet Beat tent. Prizes for the best costumes will be awarded to the top four dogs in two categories—Valentine's Day and St. Patrick's Day. Aloha Home Market is a popular event for residents of Kailua and other neighborhoods. For the best street parking, please arrive early.
Amazing! Comic Con Aloha
Postponed due to Hurricane Lane in August 2018, the Amazing! Comic Con Aloha comes to Honolulu this weekend with celebrity appearances, animation workshops, cosplay, and demos of new TV shows and video games. If you collect Funko Pop characters and play Fortnite, you won't want to miss the Friday evening swap meet and dance-off contest. If you're a fan of The Avengers, My Little Pony, Power Rangers, Super Mario and other shows, see the Saturday programming for a list of workshops and celebrity meet-and-greets. The most family-friendly day is Sunday when kids can listen to Harry Potter read in the Hawaiian language, compete in a coloring contest, watch the Mario Kart Challenge, meet animation artists and request free caricatures of themselves (ages 10 and younger only) and participate in the keiki costume parade.
SEE ALSO: "Meet the Muggle Translating Harry Potter into Hawaiian" on honolulumagazine.com.
Magic Tree House Space Mission
Based on the popular kids' book series, Magic Tree House, this 30-minute film follows the adventures of Jack and Annie who discover a mysterious note signed by "M." The siblings then embark on a journey to learn about the sun, moon, planets and space travel. Tickets can be purchased at the Imaginarium box office 30 minutes prior to the show. You also can call the phone number listed below to reserve tickets between 8:30 a.m. and 3:30 p.m., Monday to Friday, then pay at the box office at least 15 minutes before the film begins.
Mother Nature's Music
Hawai'i Nature Center's bi-monthly program for keiki ages 3 to 5 is this Sunday. In "Mother Nature's Music," little ones and their adults stroll through Makiki Valley to listen to the sounds and rhythms of nature. Then they collect natural items and recyclable material to make their own instruments. If you cannot attend this Sunday's musical event, the next programs, "Going Coconuts" and "Happy Habitat," are scheduled for March 10 and March 24, respectively. Pre-registration is required.