Your Weekend: The Best Family Events-June 4, 2020
Run around on the North Shore, watch Michelle Obama and Lady Gaga live, see baby ringtail lemurs, and celebrate World Oceans Day.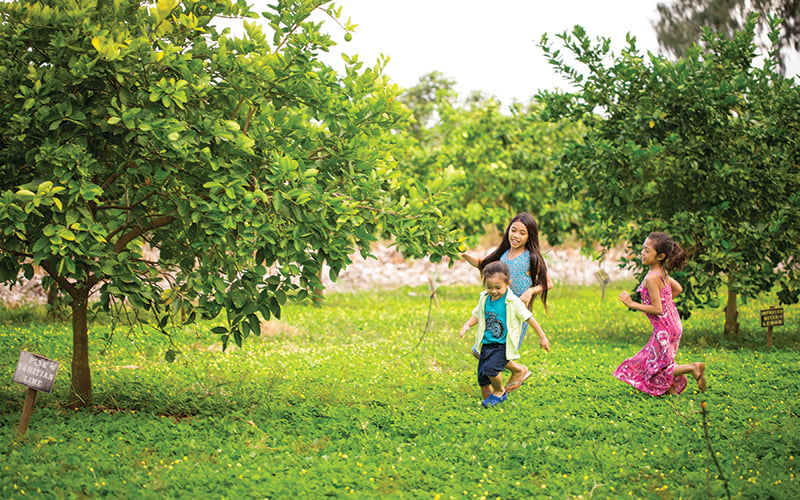 Visit Kahuku Farms Café and Waimea Valley
Dozens of restaurants have reopened their dining rooms, including "Best of HONOLULU Family" winner Kahuku Farms Café, which has a great area for kids to play. The café's menu is created mostly from vegetables harvested from its farm—think yummy veggie paninis, smoothies, grilled peanut butter, pineapple papaya jam and apple banana sandwiches. Don't forget the grilled banana bread with vanilla caramel and vanilla haupia. Although the tours are on hold for now, kids can run around the gardens that surround the outdoor seating. We've discovered orange trees, beds of lettuce and dozens of other fruit and vegetable plants near the lawn, where you can set up a picnic blanket.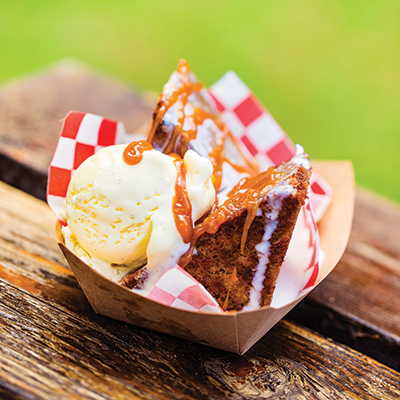 Grilled banana bread from Kahuku Farms Café.
While you're on the North Shore, visit Waimea Valley, which reopens Friday. The waterfall and snack shops will be open, so bring a picnic blanket to spread out on the lawn. Please note that Waimea Valley's staff will ask all guests to provide their names and email addresses to help with contract tracing.
Also on the North Shore, Hukilau Marketplace will reopen on Monday, June 8, with plans for free drive-in movies in the parking lot all summer long. We've also spotted social media photos of families eating shave ice in Hale'iwa. Masks are required at all locations, except when you are eating.
Kahuku Farms Café
Waimea Valley
Hukilau Marketplace
---
Learn Tips for Parenting During the Pandemic

Photo: Child & Family Service
Throughout the month of June, parents and other adults who raise children can attend free, live virtual workshops hosted by Child & Family Service. If you're reading this before 6 p.m., Thursday, June 4, it's not too late to sign up for the "Safe Sleep" workshop scheduled for 10 to 11 a.m. on Friday. Other workshops this month include "Water Safety" on Tuesday, June 9, and "Praising Children and Their Behavior" on Friday, June 12. All workshops are hosted on the video-conferencing platform Lifesize (click on this link to sign up for a free account). RSVPs must be made by phone no later than 6 p.m. the night before the workshop. This program is part of Child & Family Service's The Parent Line, a confidential phone counseling service to help families.
The Parent Line
---
For free food assistance on Oʻahu or to volunteer, visit these resources.
Food for Hawaiʻi's ʻOhana (final distribution on June 9 at Aloha Stadium)
Hawaiʻi Foodbank Oʻahu Food Assistance Finder (use the interactive map to find services)
Free Breakfasts and Lunches for Keiki (at select public schools through July 17)
Food Distribution at Kroc Center Hawaiʻi (visit this Instagram account for distribution dates)
---
Peel Kids Away from Saturday Morning Cartoons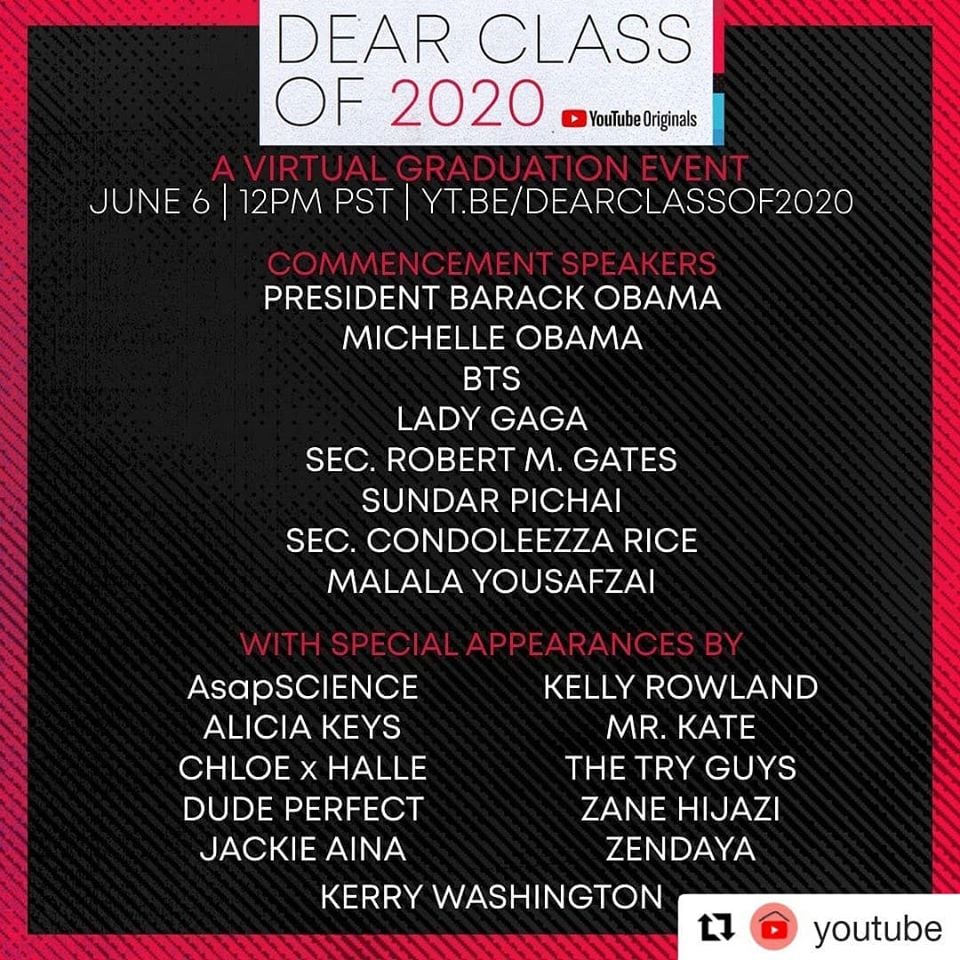 Photo: YouTube
On Saturday at 9 a.m., Hawaiʻi time (noon, Pacific Time), gather your family to watch "Dear Class of 2020," a YouTube live commencement ceremony for high school and college graduates. This one-hour program is worth your time—even if no one in your family is graduating. Expect appearances by former first couple Michelle and Barack Obama, music artists Lady Gaga and BTS, activist Malala Yousafzai, tech leader Sundar Pichai and other celebrities.
---
(Safely) Splash At A Water Park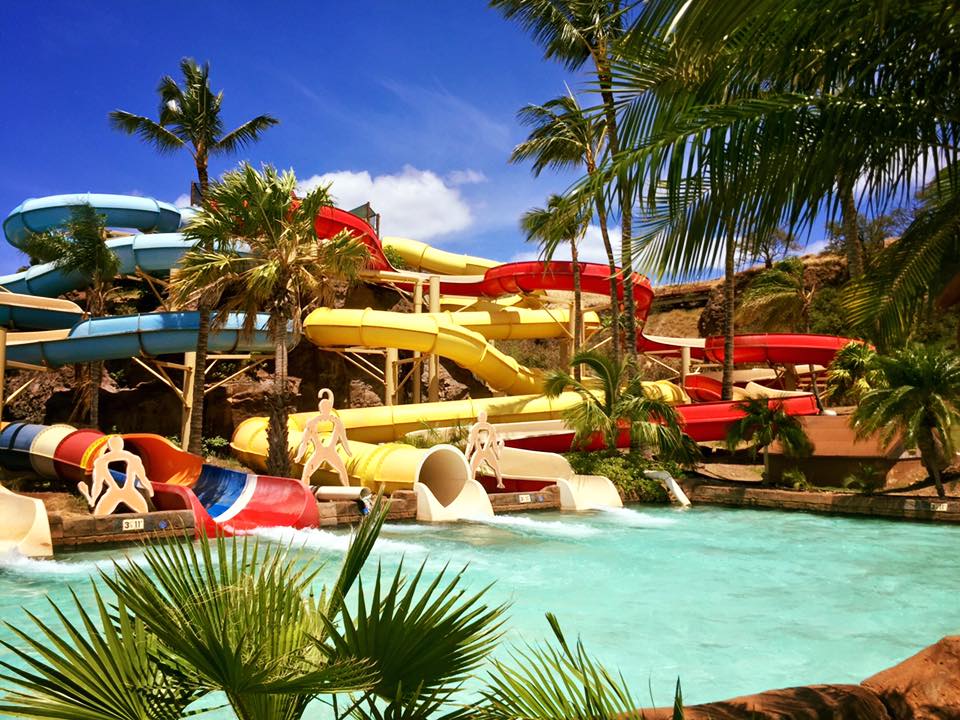 Photo: Wet 'n' Wild Hawai'i
Wet 'n' Wild Hawai'i slides
Free or reduced admission rates are available this weekend at Wet'n'Wild Hawaiʻi. Between now and June 14, entree fees match the first three digits of your zip code ($9.68 for the zip code 96813, for example); and special rates also apply to 2020 graduates, frontline workers and their guests. Also, mark your calendars for Saturday, June 13, when Diveʻn'Movie presents Disney film The Lion King on a big, outdoor screen, followed by a Golden Egg hunt on Sunday, June 14, with games and prizes for keiki. Also, visit "Safe Splash Guide" for the park's new rules for social distancing and safety.
---
Say Hello To the Newborn Twins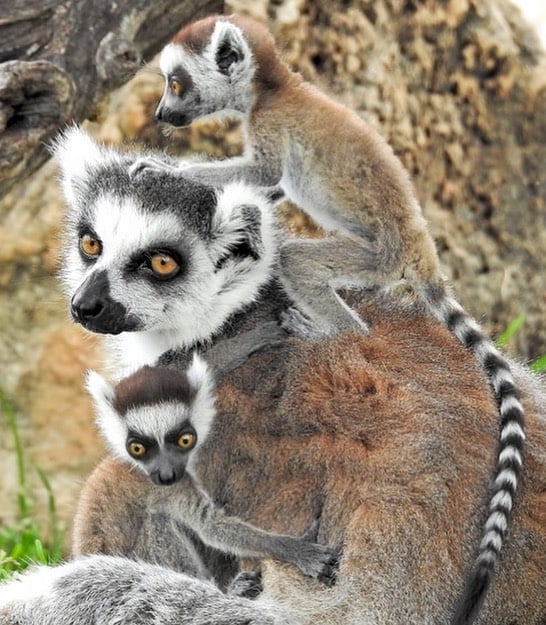 Photo: Courtesy of Honolulu Zoo
Visit the Honolulu Zoo this weekend to see ring-tailed lemur twins born during the stay-at-home order! Mom and her babies were doing well, the last time we checked. The zoo opens at 10 a.m., Friday, June 5. When visiting, please remember to: follow directional signs to prevent crowding at exhibits, bring masks for anyone ages 5 and older and note new operating hours (below). All areas are open—except for the Keiki Zoo, playground, bird sanctuary, hippo sculpture and water fountains.
---
Celebrate World Oceans Day (All Week Long)
Monday, June 8, is World Oceans Day and the kick-off to week-long activities! Gatherings have been cancelled, but here are other ways to celebrate.
9 a.m., Monday, June 8
Storybook Theatre Hawaiʻi livestreams a YouTube program for kids, featuring inflatable marine animals, and ocean-themed programs from around the world. It starts at 9 a.m., Monday, June 8, and runs all day. Click on this link to watch.
3 to 5 p.m., Saturday, June 13
Watch 'О̄'iwi TV on Facebook Live from 3 to 5 p.m., Monday, June 13, for a virtual ocean-themed celebration at Ko Olina Resort. There are musical performances by local entertainers, art classes, lessons about sea turtles and a question-and-answer session with a marine scientist from the National Oceanic and Atmospheric Association. RSVP on Eventbrite.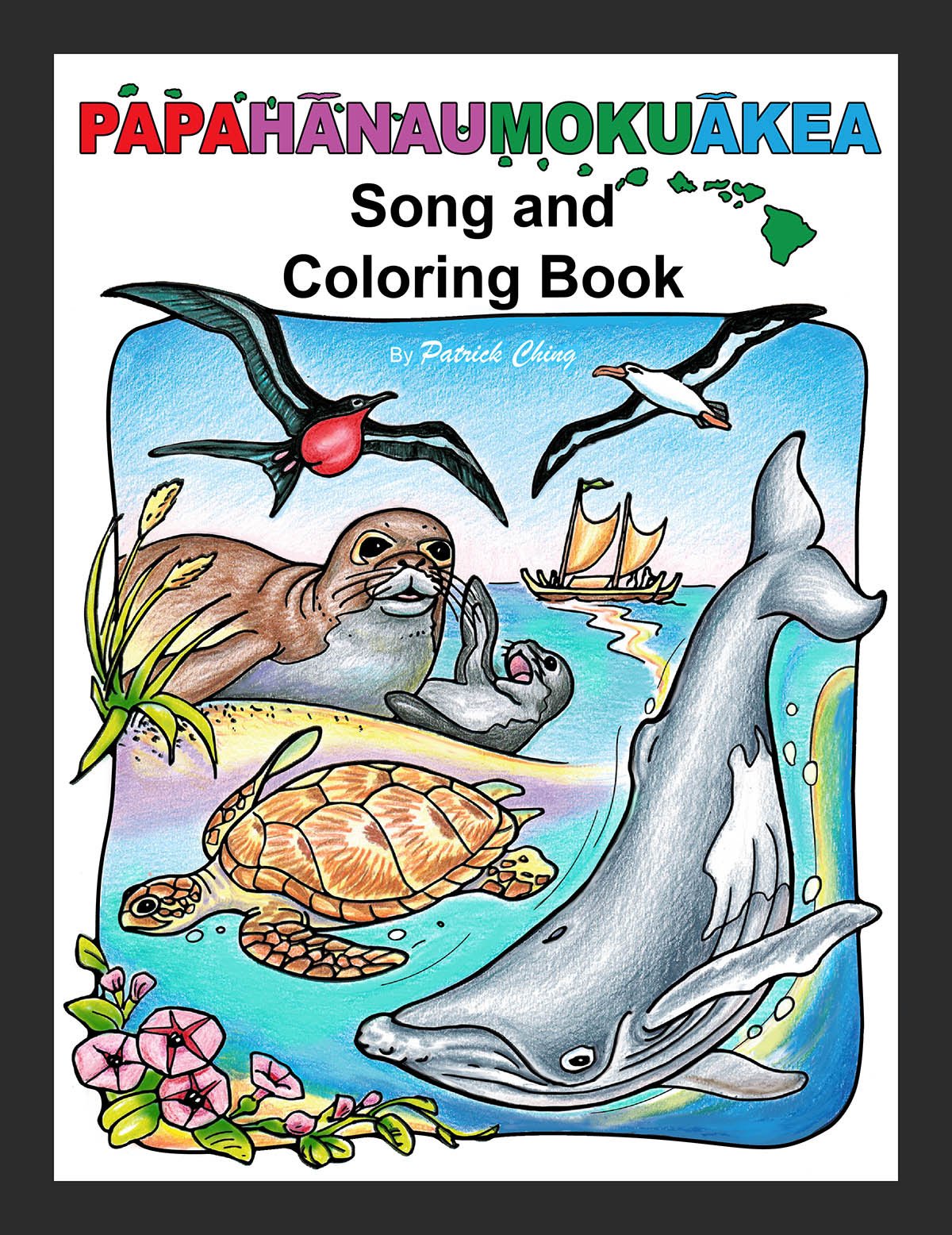 Photo: Courtesy of Patrick Ching
Anytime
Teach kids about Papahānaumokuākea, a marine preservation in the northwestern Hawaiian Islands! Download an ocean-themed coloring book by artist Patrick Ching. Visit this website to receive a free sticker (in the mail) of marine animals, and learn the lyrics and chords to the Papahānaumokuākea Song.