Your Weekend: The Best Family Events-June 25, 2020
Visit museums for free, watch The Secret Life of Pets 2 on a giant screen, join an online class about sea creatures, and pit your pet in a photo contest.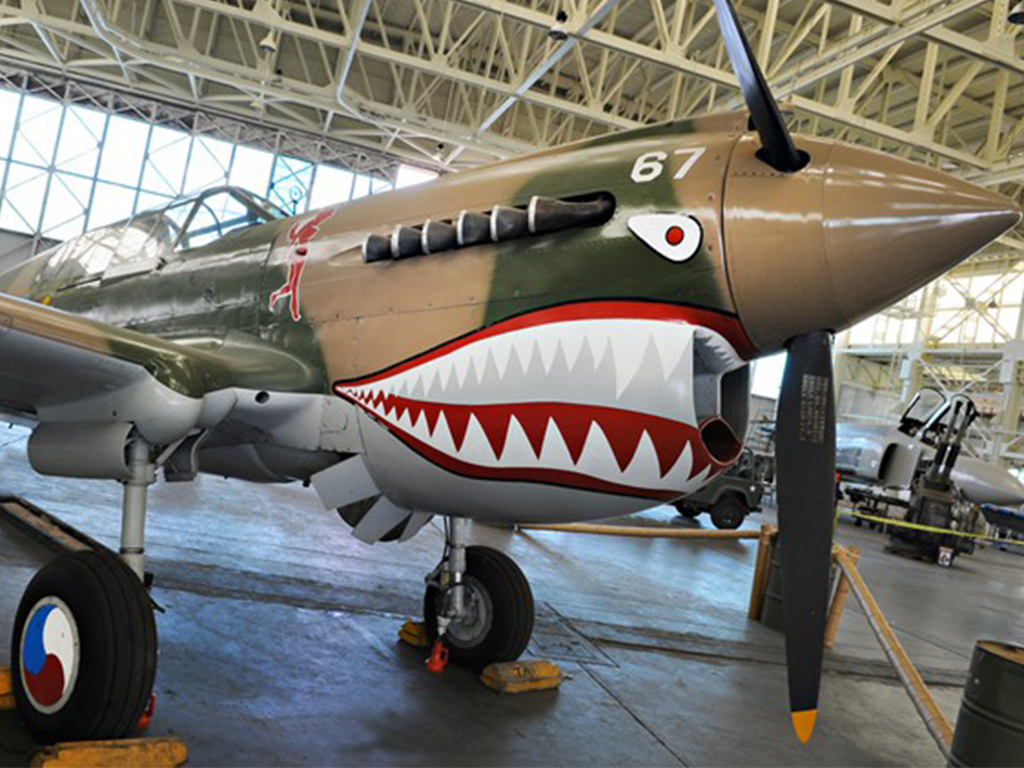 Photo: Pearl Harbor Aviation Museum
This week, more museums and visitor attractions have reopened—with deep discounts, membership deals and new outdoor programs just for kids. So, grab your face masks, buy tickets online and have fun exploring!
---
Enjoy Unlimited Visits to Pearl Harbor Attractions
Pearl Harbor Aviation Museum reopened on Wednesday, June 24, with a special promotion just for kamaʻāina and military residents. The Family Summer Pass (available here) gives families unlimited access to all attractions at Pearl Harbor through Sept. 7 for two adults and up to four children.
The attractions include: Pearl Harbor Aviation Museum, USS Arizona Memorial, Battleship Missouri Memorial, USS Bowfin Submarine Museum & Park, and Pearl Harbor Visitor Center's two museums.
The aviation museum is a family favorite—with wide, open spaces for social distancing. Please note that the museum's café and flight simulators are temporarily closed until further notice. Click here for instructions on how to purchase tickets online and use QR codes at the entrance.
---
Bring Keiki To Bishop Museum for Free
Bernice Pauahi Bishop Museum opens Friday, June 26, with new outdoor exhibits and programs on the main lawn. As part of a wellness theme, keiki can take home a "Grow and Go" kit, learn about the healing nature of plants, and the effects of food on the human body. You'll also see a giant, red pattern of an ʻōhiʻa on the lawn—the red circles indicate where visitors can safely lounge on the grass while social distancing.
Keiki receive free admission to the museum through July 5 when their adults buy their own tickets online (enter the promo code KEIKI at checkout). Through June 30, hospital and healthcare workers receive 50 percent off membership.
Bishop Museum caps the number of daily visitors at 500 with morning and afternoon visitation hours. Visitors must wear face masks and stay at least 6 feet away from others on campus. The "health and safety" page explains new rules related to COVID-19.
---
Pay Half-Price, Or Pay Nothing, at Wetʻn'Wild Hawaiʻi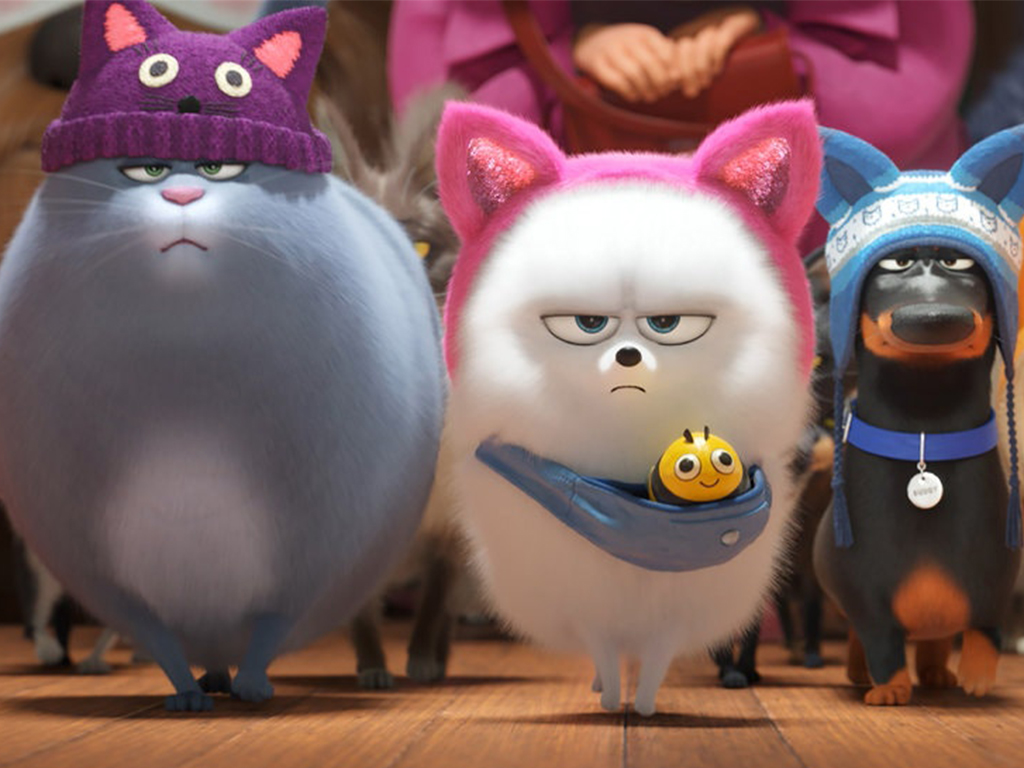 Photo: Courtesy of Illumination
The Secret Life of Pets is the feature film on Saturday evening at Wetʻn'Wild Hawaiʻi's "Diveʻn'Movie" event. Lounge by the wave pool, or inside the pool, while the animated film shows on a giant screen.
The Kapolei water park has special deals all summer: Keiki receive free admission every Tuesday when their adults purchase tickets online; kamaʻāina save $12 on admission every Wednesday; military members receive 50 percent off the regular admission price through December; and through June 30, essential workers (teachers included!) receive free tickets when their own family members purchase tickets online.
Read "Covid-19 Safety Guidelines" to learn how the water park prevents the spread of the coronavirus, including deep-cleaning on Mondays.
---
Visit Sea Creatures At Waikīkī Aquarium—or Admire Them From Home
After opening to healthcare workers and their families earlier this week, Waikīkī Aquarium welcomes the general public on Monday, June 29. Keiki can visit jellyfish, sharks, tropical reef fish and hundreds of other sea creatures inside the building, before heading outside to see Hōʻailona the monk seal.
To limit contact with employees, the aquarium requires online ticket purchases. When visiting the campus, please wear face masks, follow directional arrows and use provided hand sanitizers after touching displays.
In addition to the aquarium's opening, keiki at home also can watch a free, weekly program, "Ocean Classroom," online at 9:30 a.m. every Wednesday through July 22. The livestreamed program is on the aquarium's Facebook page and website. Tune in next Wednesday, July 1, to learn about whale blubber!
---
Round Up Your Pets For a Photo Contest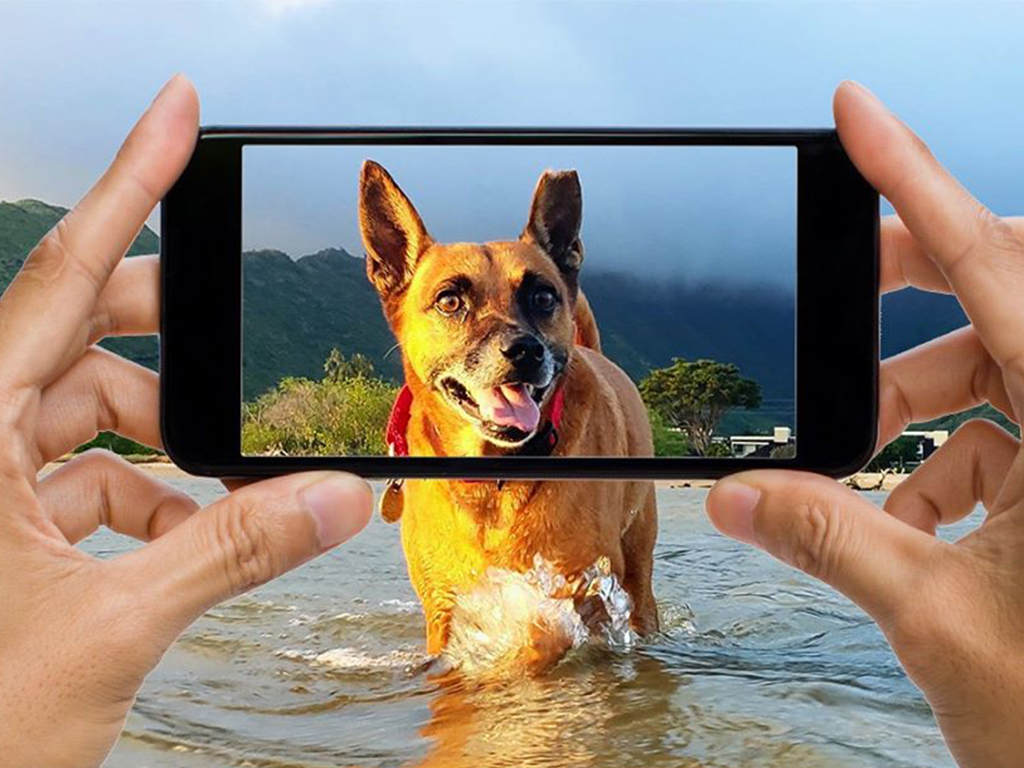 Photo: Hawaiian Humane Society
Grab your cameras and pets for a photo session this weekend because Tuesday, June 30, is the final deadline to enter the Hawaiian Humane Society's "2021 Pets in Paradise" Calendar contest. Click here to upload your photos.
A dozen pets—who do not have to be society adoptees to qualify—will be selected for the 2021 calendar. The contest's entry and voting fees raise funds for the society. Winners receive prizes, including pet supplies and pet-modeling sessions with a professional photographer.
Also, if your family would like to foster an animal this summer (or forever!), the next orientation session is at 9 a.m., Sunday, July 12. Visit "Foster Care" for details.