Your Weekend: The Best Family Events-June 20, 2018
Our picks for the weekend's best family events.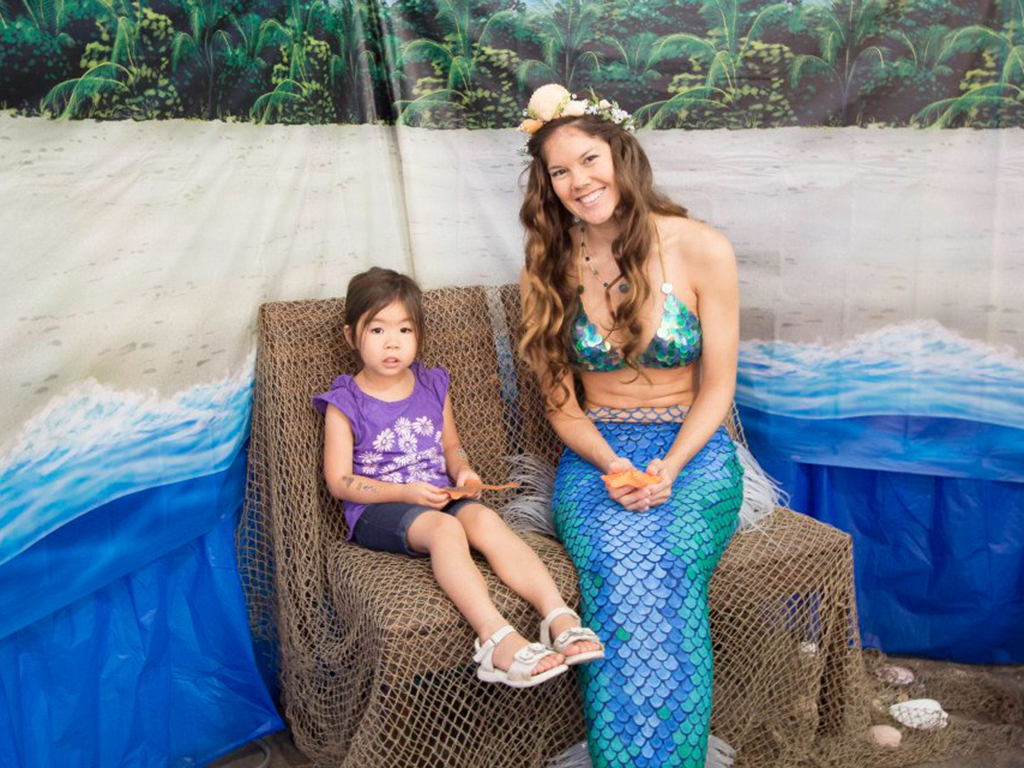 Photo: Hawai'i Ocean Expo
The Hawai'i Ocean Expo 2018 is this weekend in the Neal Blaisdell Exhibition Hall.
Honolulu Mini Maker Faire
Bring your keiki to the Honolulu Mini Make Faire, an annual gathering of creative people who love to share their discoveries. Participate in soldering workshops, drone races, ham radio demonstrations, kumihimo Japanese braiding, light saber building, a cryptocurrency mining rig, a robot petting zoo, LEGO displays and more. Admission is free, but online registration is recommended. eventbrite.com/e/honolulu-mini-maker-faire-2018-registration-46533306372
Keiki Swap Meet at the Hawai'i Children's Discovery Center
Young entrepreneurs can run their own businesses this weekend, buying and selling gently used toys, books, clothes, games, trading cards and other items. The swap meet encourages kids to carry out cash transactions on their own and is designed to teach economics. Children must be registered to participate. Bring a cash box with small change, mats to display your kids' items, lawn chairs for resting, and three hours' worth of snacks, drinks and sun protection for your family. We tried it! See our tips for running a booth at the swap meet.
To read about HONOLULU Family's experience, visit "We Tried It: Keiki Swap Meet."
Hawai'i Ocean Expo
The 10th annual Hawaiʻi Ocean Expo makes a big splash this weekend in the Neal Blaisdell Center's Exhibition Hall. For keiki: Hang out with crew members of the Hokuleʻa, learn how to tie nautical knots, use the stars to navigate the ocean, watch a video of the vesselʻs worldwide voyage and visit sister ship, Maka, on display all weekend. For fishing enthusiasts: Head to the center stage to cheer on local fishermen and divers weighing in their just-caught ulua and other fish. For shoppers: Browse booths selling ocean-inspired jewelry, mermaid items, clothing, bathing suits, dive gear and more. One big plus—kids 12 years and younger are free.
Dance Party With KTUH DJs
No need to shush your kids at this library event–loud music and dancing families are highly encouraged. Spin along with deejays from KTUH 90.1 FM and learn what it takes to become one of them. This program is for all ages and is part of Waiʻanae Public Library's Wednesday afternoon Summer Reading Program.
Draft Day With Jerry Rice
Although registration has closed for the Jerry Rice Football Camp for kids scheduled for next Monday, non-participating keiki still can see the NFL Hall of Fame star himself this Sunday at Ka Makana Ali'i, which will host a kick-off event called "Draft Day With Jerry Rice." From 11 a.m. to 1 p.m., kids can toss footballs, tackle pop-up bags and compete in obstacle courses on the center lawn. Families can participate in the "Where's Jerry?" contest by searching for life-size cutouts of Rice placed throughout the center. From 11 a.m. to noon, Rice will announce his "draft picks" of 20 kids from the Boys & Girls Club of Hawai'i who won spots to his Monday football camp. Expect a high-energy event with host Emcee Billy V and jazz dancers from Pas De Deux Hawai'i.