Your Weekend: The Best Family Events-June 18, 2020
Buy takeout meals for Father's Day, visit playgrounds again, tackle virtual reality games, and watch astronauts at the International Space Station.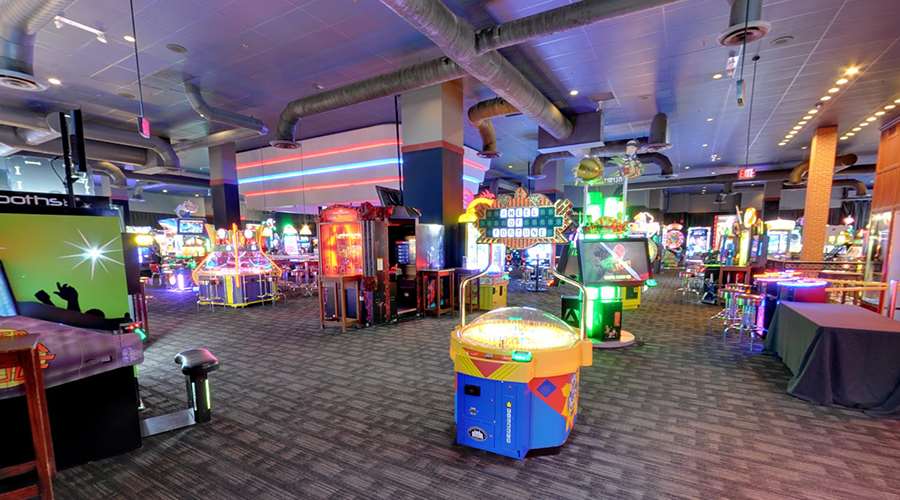 Photo Courtesy of: Dave and Buster
Play Games In An Indoor Arcade
The arcade at Dave & Buster's re-opens this Friday at noon! Not all of the games will be on, but customers can make special requests for their favorite machines—if social distancing is practiced. There will be sanitizing stations throughout the arcade, and cleaning crews will regularly wipe down kiosks, restrooms and high-touch surfaces. Face masks will be required, and protective gloves also will be available for customers who request them. Dave & Buster's kitchen offers dine-in and takeout options. To prevent potential spread of the coronavirus, the restaurant now uses disposable paper menus, and tables and chairs have been reconfigured for social distancing.
---
ALSO READ: City-operated playgrounds on Oʻahu are set to open on Friday, June 19. Bring hand sanitizers and wipes to clean up your kids, because the playgrounds are not regularly disinfected. Click here for a list of playground locations and photos.
---
Order Takeout Meals For Kids, Dads … and Dogs
Tired of cooking homemade meals every day since the lockdown? We hear you. Fortunately, more restaurants now are open for takeout (compared to Mother's Day weekend, a month ago). Here are a few options that are kid- and Dad-approved.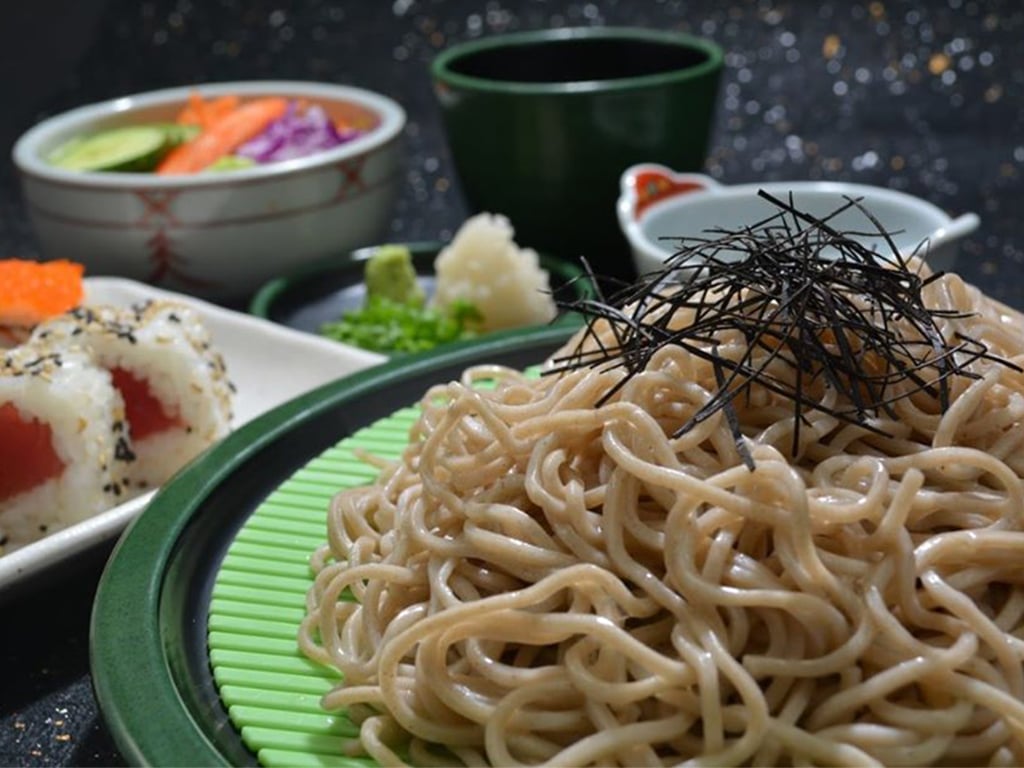 Photo: Courtesy of Gyotaku Hawaiʻi
Gyotaku Hawaiʻi
Year after year, this restaurant chain has landed on the "Best of HONOLULU Family" list for its free kids meals and family-friendly vibe. We counted more than 100 items on the takeout menu, ranging from steak and natto (fermented soy beans), to sushi and mochi rice cakes. The Father's Day Bento comes with tempura, butterfish, chicken karaage, ahi poke and sashimi. For large families, consider the Home Party Menu that is 10 percent off through June 30. Please note that the keiki menu is for dine-in customers only.
Three locations: Central O'ahu, 98-1226 Ka'ahumanu St., Pearl City, (808) 487-0091; Urban Honolulu, 1824 S. King St., Honolulu, (808) 949-4584; and Hawaiʻi Kai, 5730-B5 Kalaniana'ole Highway, Honolulu, (808) 373-2731. gyotakuhawaii.com
MW Restaurant
MW Restaurant, located across from Ala Moana Center, serves local favorites with an upscale twist. The Father's Day Bento comes with smoked brisket, jidori chicken and crab cake. The Family Meal for Four features a dessert platter, plus a spread of adobo, curries and meatloaf. MW Restaurant also sells frozen meals you can store at home and thaw out when you're too busy to cook. There is even an item named, "Echigo's Four Legged Menu," for pet dogs!
1538 Kapi'olani Blvd. Suite 107, Honolulu. (808) 955-6505. mwrestaurant.com
Nico's Pier 38
This waterfront restaurant across from the Costco in Iwilei serves plate lunches, pizzas and burgers. Fish-lovers come here for the furikake ahi, seafood pastas, crab cakes (dinner only) and fish and chips. For more selections, see the lunch and the dinner menus.
1129 N. Nimitz Highway, Honolulu. (808) 540-1377 ext. 1. nicospier38.com
Cinnamon's Restaurant
This "Best of HONOLULU Family" winner is famous for breakfast offerings. Think cinnamon rolls, omelets, meaty sides, and thick pancakes with red velvet, guava chiffon and carrot toppings. If you plan to dine at the restaurant, please note that separate checks are not allowed, face masks are required, and everyone at your table must have a temperature of 100.3 or lower.
315 Uluniu St., Kailua. (808) 261-8724 or for take-out orders (808) 263-2089. cinnamons808.com
---
ALSO READ: Many families on Oʻahu are struggling financially due to job losses and other hardships. The Oʻahu Food Assistance Finder lists nonprofit groups that provide food and supplies to families in need.
---
Mark Your Calendar For Kalākaua Open Streets Sundays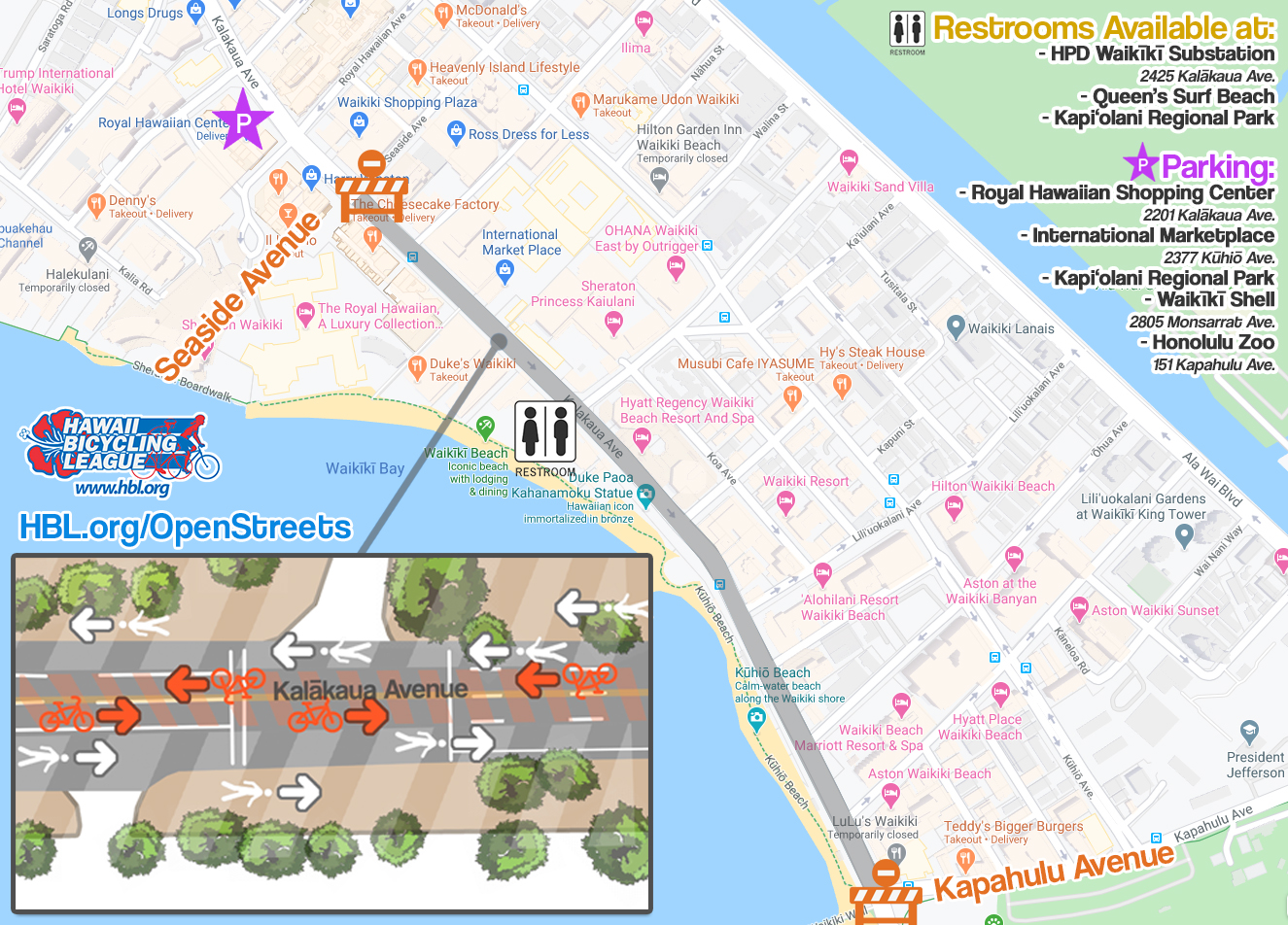 Photo: Courtesy of Hawaiʻi Bicycling League
Kalākaua Avenue will be vehicle-free on Sunday morning to promote bike-riding and exercise.
Vehicles will not be allowed on Kalākaua Avenue on Sunday between 6 a.m. and noon—so that the public can bike, walk and jog along the beachfront. This family-friendly program runs every Sunday through July 5 to encourage local residents to visit Waikīki, which is a ghost town as a result of pandemic-related travel restrictions. International Market Place and Royal Hawaiian Center will provide three hours of free self-parking validation with a minimum $10 purchase. Please practice social distancing and encourage your kiddos to wear helmets and face masks for protection (we counted hundreds of people on Kalākaua Avenue this past Sunday!).
---
Watch Astronauts in Space Chat With Kids on Earth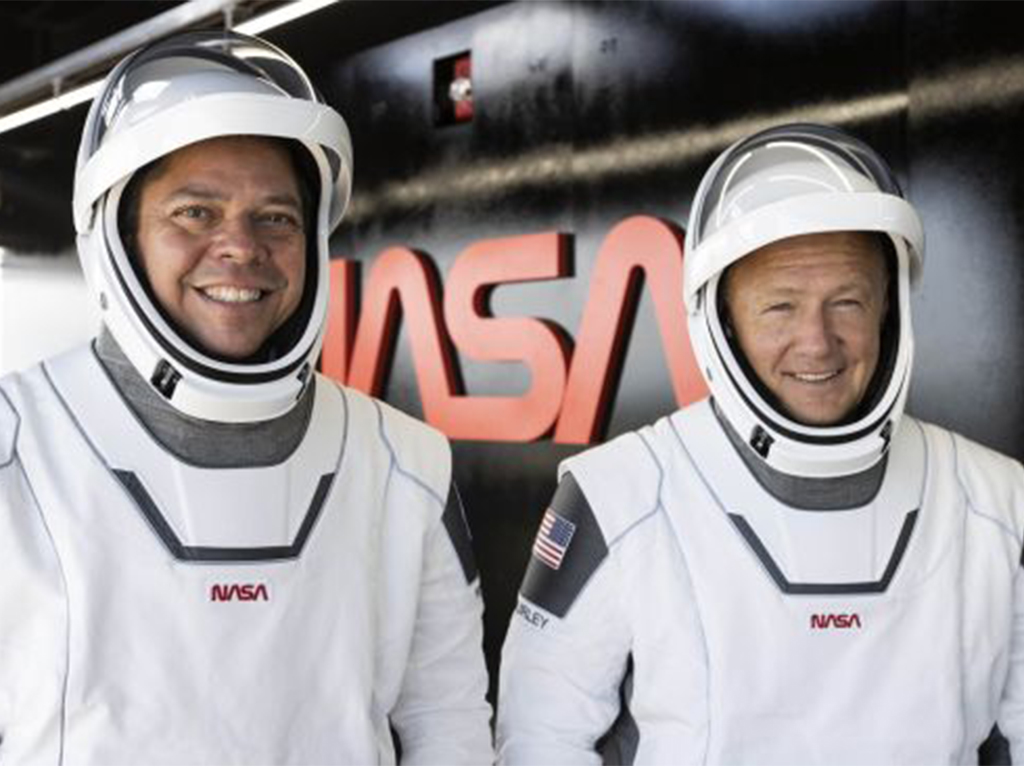 Photo: NASA
Here's a fun fact about Bob Behnken and Doug G. Hurley, the NASA astronauts on the SpaceX Crew Dragon that arrived last month at the International Space Station: Both are dads with sons ages 6 and 10, and their wives are astronauts, too! (Elon Musk is a new dad, too, but most kids think astronauts are cooler than entrepreneurs.) Behnken and Hurley will appear on NASA Live TV, Friday morning, taking questions from students from Challenger Learning Centers (a nationwide STEM program for kids.) The livestream begins Friday at 7:10 a.m., Hawaiʻi Time (1:30 p.m., Eastern Time).
---
Win a Nintendo Switch For Your Family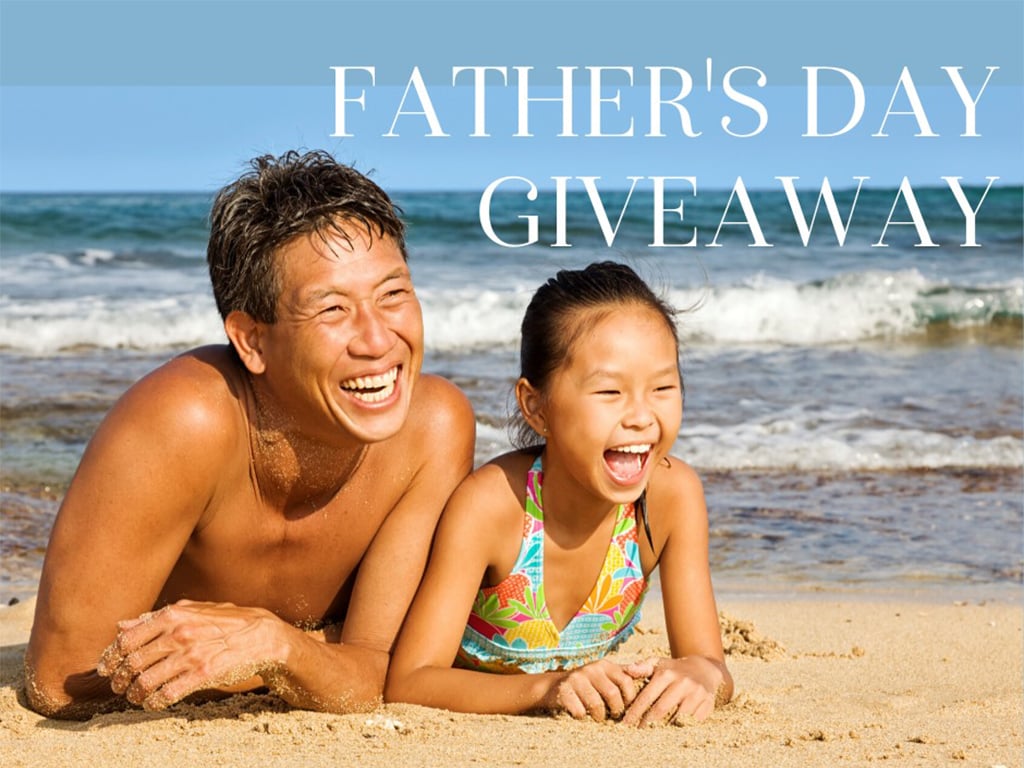 Photo: Courtesy of Windward Mall
Do you have a child who is a doppelgänger of Dad? Enter their photos in Windward Mall's Father's Day look-alike contest between now and Sunday, June 21, for a chance to win a Nintendo Switch. Also at Windward Mall, you can pick up fresh produce and baked goods every Thursday from the Farm-To-Car farmer's market program. Place an online order this week and arrange for curbside delivery at the mall next Thursday, June 25.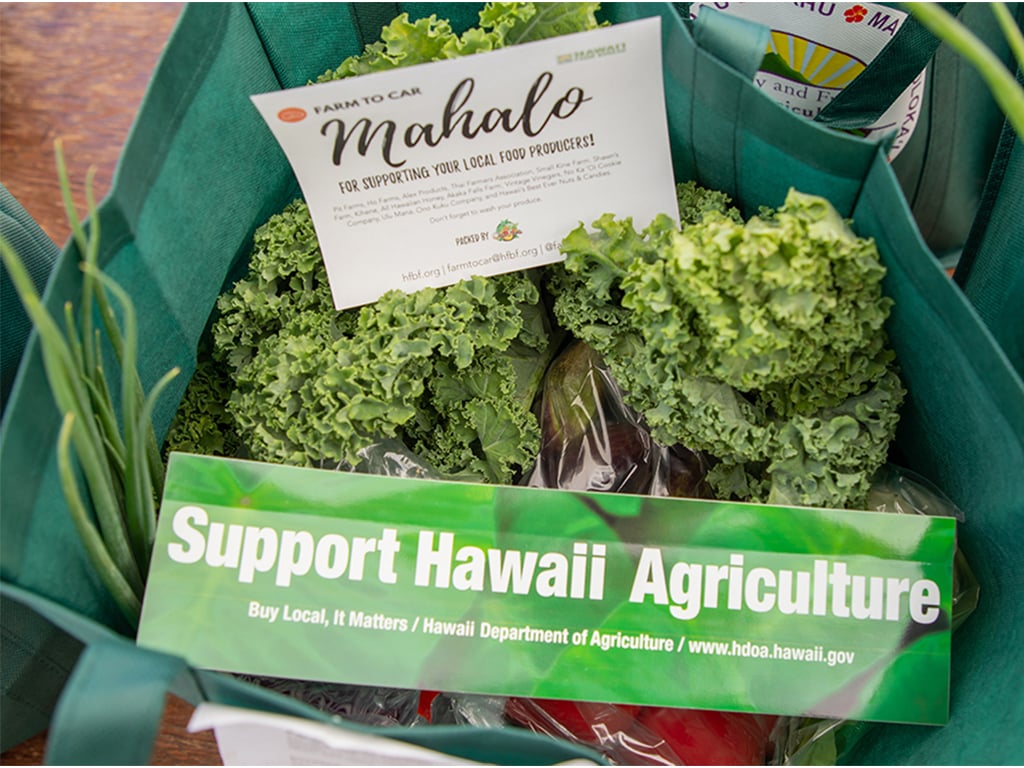 Photo: Courtesy of Hawaiʻi Farm Bureau
Windward Mall is a winner in this year's "Best of HONOLULU Family." Click here for a list of stores, restaurants and services that recently re-opened at the mall.