Your Weekend: The Best Family Events-June 11, 2020
Host a playdate on a veggie farm, hunt for Easter eggs in June and ride your bike in vehicle-free Waikīkī.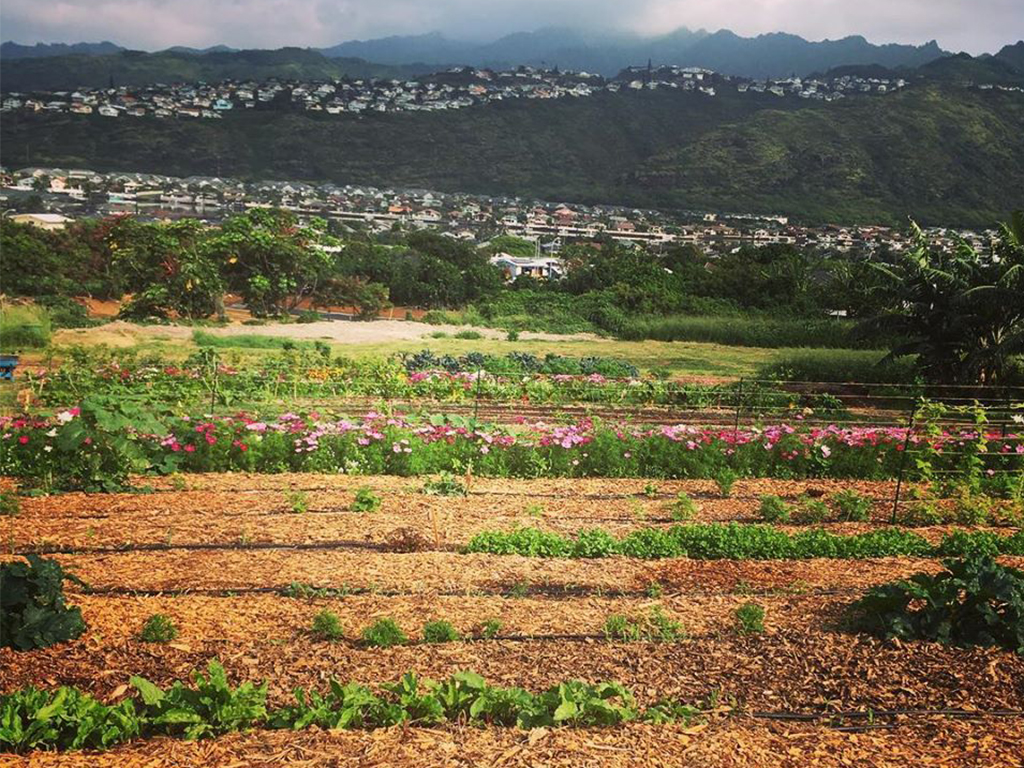 Photo: Keiki and Plow
Have a playdate with a view at Keiki and Plow.
Fly the coop this weekend and head out to wide open spaces to interact with adorable animals, breathe fresh air and get a little dirty. While we wait for museums and theaters to open, let's get outside and explore some of the ranches and farms that are welcoming guests.
Keiki and Plow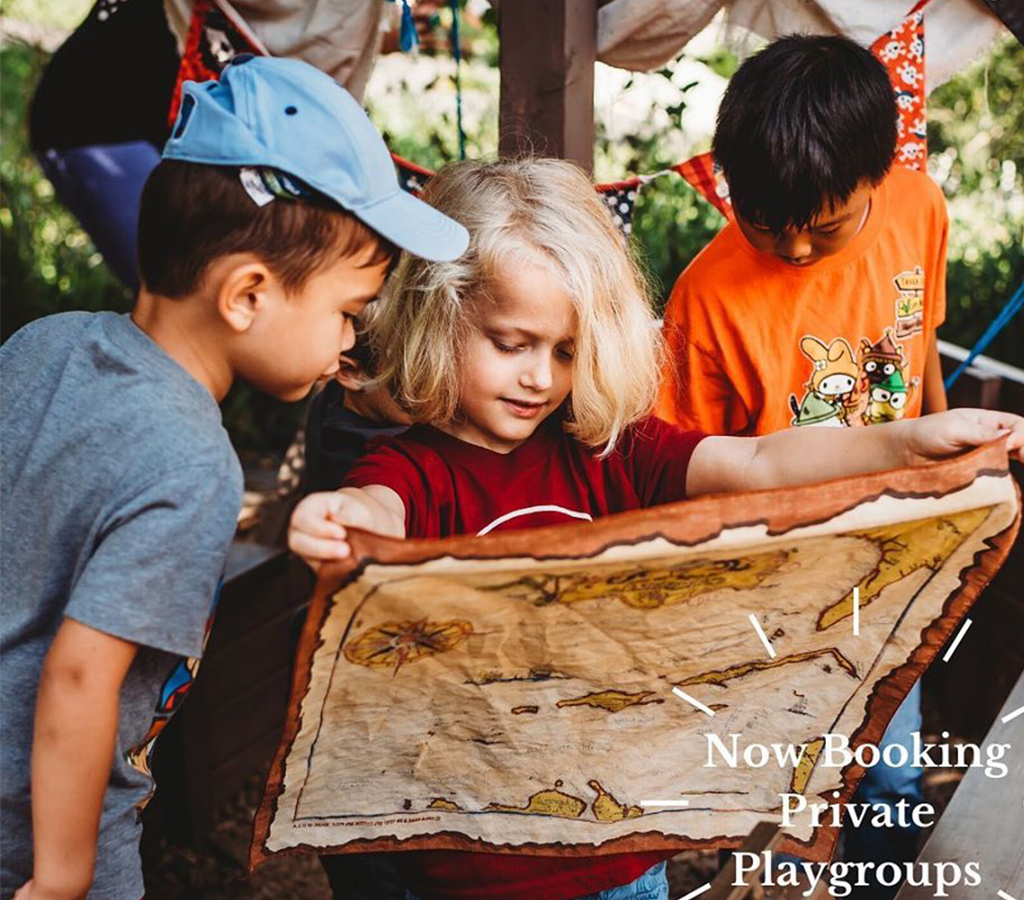 Photo: Courtesy of Keiki and Plow
Although the beloved open-farm days are closed, you can book a private two-hour play date at this kid-friendly farm in Hawai'i Kai to feed chickens, brush goats, whip-up concoctions in the mud kitchen, search for treasure on the pirate ship play area and race your whole crew on the giant slide. Heads up: The U-Pick experience is closed, but you can buy the farm's produce as an add-on to your booking.
All ages
Private play dates available for booking Monday through Saturday from 9 a.m. to 11 a.m.
$100 for up to 10 people
587 Pakala St., Hawai'i Kai
Kualoa Ranch
This weekend explore the jaw-dropping beauty at Kualoa Ranch without the tourist crowds (and with kama'āina rates!). For dino lovers and movie buffs, try the Jurassic Valley movie site tour. For animal lovers, book a horseback walking tour. And for thrill-seekers, the ATV raptor tour and zipline are for you. For now, only select tours are operating and face masks (except children under 5), temperature checks, health screenings and social distancing are required.
Age restrictions vary for each tour.
Ranch hours: 7:30 a.m. to 3 p.m. weekdays and 7:30 a.m. to 4:30 p.m. weekends. Reservations are required.
Kama'āina rates range from $25.95 to $139.95
49-560 Kamehameha Highway, Kāne'ohe
(808) 237-7321
Nalo Keiki Paniolo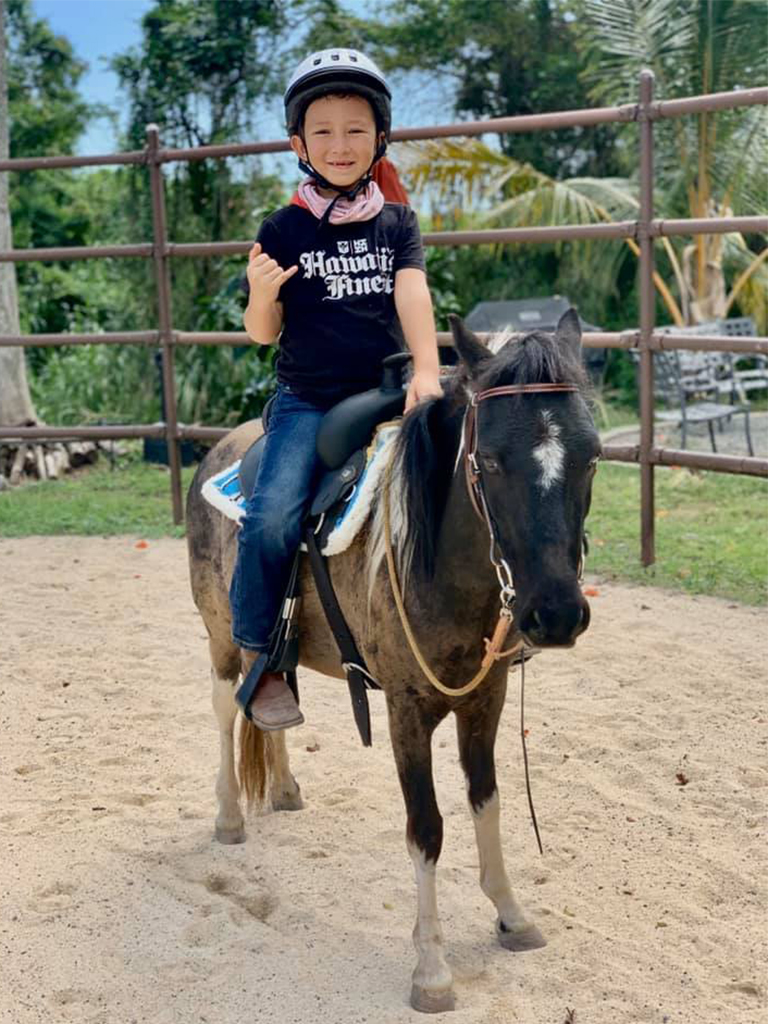 Photo: Courtesy of Nalo Keiki Paniolo
In the Waimānalo countryside, get in the saddle with Nalo Keiki Paniolo. You can choose a private horseback riding lesson, a family ride package, or pony rides for the youngest cowboys and cowgirls. But your kids' favorite part of the day might be meeting the miniature animals on the ranch: Oreo, Marshmello and Waffles, the miniature ponies; Pickles, the mini pig; and Kaia, the mini goat. Face masks are required for visitors and riders over the age of 5.
No age restrictions, but pony rides are recommended for ages 3 and older.
Rides offered daily between 10 a.m. and 6 p.m., except Mondays and Fridays. Reservations are required.
$55 for a one-hour lesson, $200 for a one-hour family ride (up to four people), or $35 for a 30-minute pony ride.
(808) 734-1098
41-631 Mokulama St., Waimānalo
Water Park Festivities
Photo: Courtesy of Wet 'n' Wild Hawaiʻi
Wet 'n' Wild Hawaiʻi provides family fun all year round.
With hot temperatures, admission discounts and two fun events, Wet'n'Wild is the place to be this weekend. On Saturday, give your couch a much-needed break and take your family to a movie night outside to float in the wave pool or lounge on the lawn and watch Disney's The Lion King (2019 PG-13) on the big screen. Then on Sunday, the park will host its rescheduled Gold Egg Hunt. An Easter egg hunt in June? Why not! Search for the six gold eggs hidden in the park—each contain a Big Kahuna Season Pass voucher or a free standard cabana rental. Read the Safe Splash Guide for the park's new rules for social distancing and safety.
All ages
Movie is free with your Big Kahuna, Gold, Season or paid admission ticket. $9.99 admission after 4 p.m. when donating a new pair of children's flip-flops (slippers).
Saturday, June 13. Movie starts at dusk. Park hours are from 10:30 a.m. to 9 p.m.
All ages
Hunt is free with your Big Kahuna, Gold, Season or paid admission ticket. Take advantage of the last day of the Kama'āina Appreciation discount.
Sunday, Jun. 14. Hunt starts at 9:30 a.m. along with select attractions. The remainder of the attractions open at 10:30 a.m. Park hours are from 9:30 a.m. to 4 p.m.
Wet'n'Wild. 400 Farrington Highway, Kapolei
(808) 674-9283
Kalākaua Open Street Sunday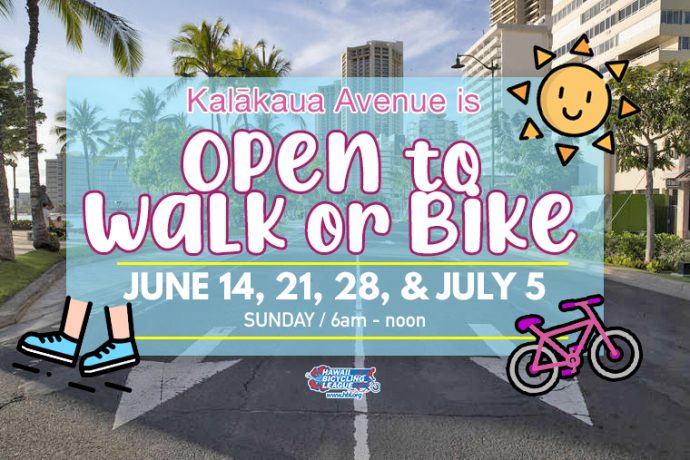 Photo: Courtesy of Hawaiʻi Bicycling League
Although the King Kamehameha Celebration Floral Parade is cancelled this weekend, your family can perform its own parade by walking, jogging, or biking down this main Waikīkī thoroughfare. Kalākaua Avenue will be closed to vehicular traffic on four Sunday mornings this summer so locals can exercise, play, eat, and shop without the usual visitor crowds. Tip: Both International Market Place and Royal Hawaiian Center offer three hours of free self-parking validation with a minimum $10 purchase. Remember to bring your face masks and to practice social distancing. Congregating will not be permitted.
All ages
Free
Sunday mornings: June 14, June 21, June 28 and July 5 from 6 a.m. to noon.
Kalākaua Avenue between Seaside and Kapahulu avenues, Waikīkī
Library Summer Reading Challenge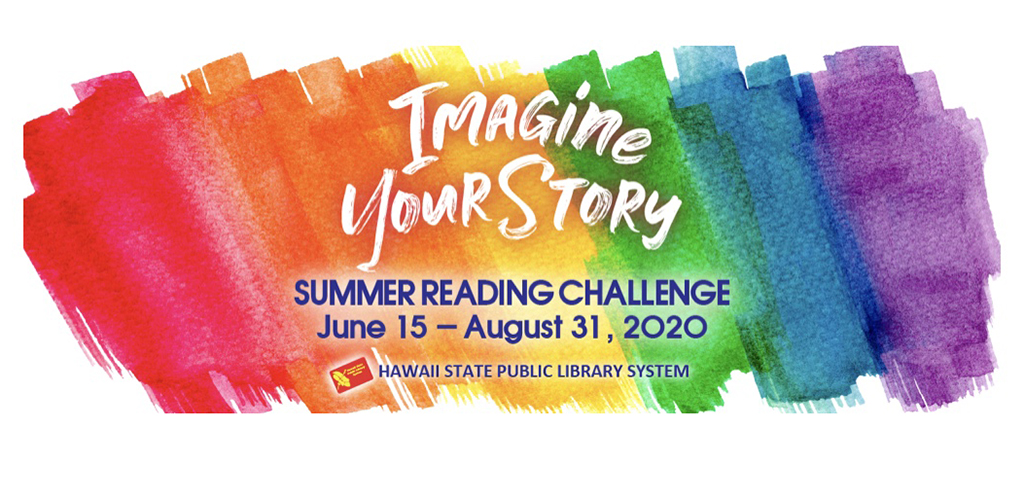 Photo: Courtesy of Hawai'i State Public Library
Motivate your kids to read while school is out with the Hawai'i State Public Library System's summer program themed, "Imagine Your Story," which promotes creativity and imagination. To conquer the challenge, read 1,000 minutes within the 11-week period. Log your progress online throughout the summer and then pick up a reward package at your local library branch after Aug. 17. Similar to a video game, there are incentives along the way. For every 100 minutes logged online, you will unlock a virtual badge, a downloadable activity, and an entry to the grand prize drawing for four round-trip tickets to anywhere Alaska Airlines flies. Since library branches are still closed, take advantage of library take-out or borrow an ebook. You do not need a library card to participate in the program, but you would need one to borrow books.
All ages
Free. Register online here.
June 15 through Aug. 31
(808) 586-3500