Your Weekend: The Best Family Events-July 25, 2019
Our picks for the weekend's best family events.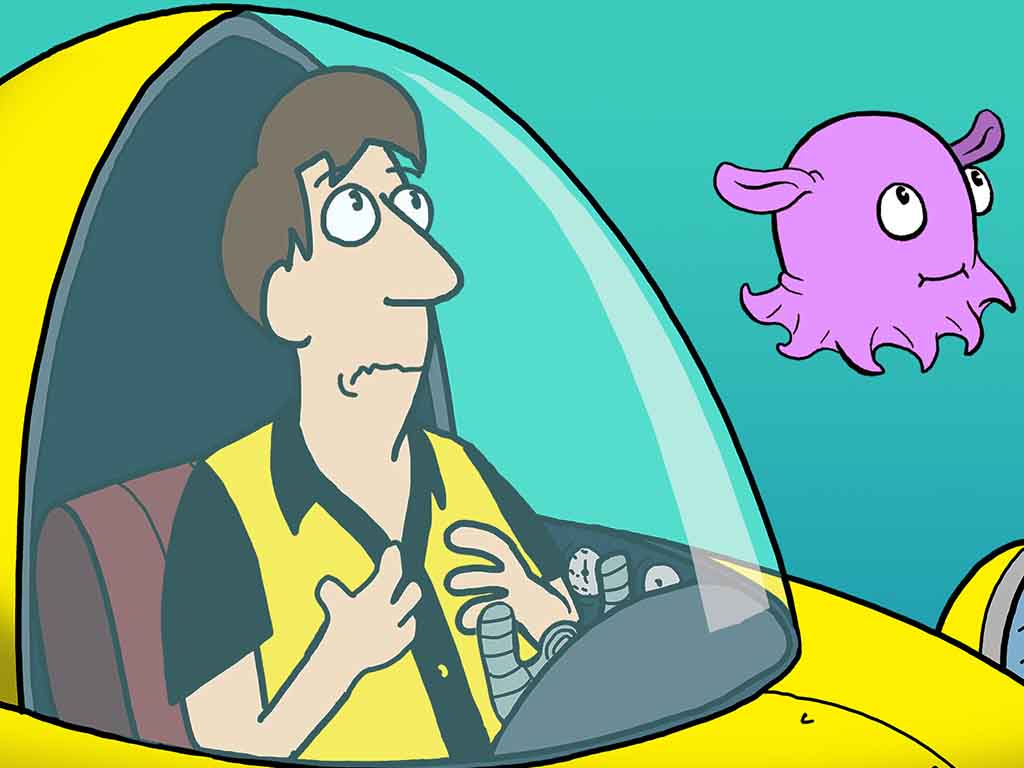 Photo: Kids First Film Festival
The Adventures of Zach and Molly by cartoonist Jim Toomey is an 11-minute film that explores the deep ocean.
Queen Lili'uokalani Keiki Hula Competition
Watch hula dancers, ages 5 to 12, from Hawaiʻi and Japan aim for top awards this weekend in the Queen Lili'uokalani Keiki Hula Competition. This three-day event kicks off Thursday with a solo hula competition and selection of Miss and Master Keiki Hula 2019. Then on Friday, dancers compete in hula kahiko (ancient hula), followed by hula auana (modern hula). While there, shop at the Keiki Hula Open Market, featuring locally made clothes, art, souvenirs and food.
Super Saturday
Bring your family to the Hawaiʻi State Art Museum, where free activities for kids include: aloha-shirt making, air-dry clay crafts, sheet metal design, make-your-own stickers, a zine workshop, yo-yo lessons, breakdancing, a photo booth and interactive book reading. Leave enough time to play in the I Love Art playroom and shop for souvenirs and fun gifts from the museum's store on the first floor. You can find kids' pencils and stickers for as little as $1 each.
---
Want more details? Read "We Tried It! Super Saturday at Hawai'i State Art Museum."
---
KIDS FIRST! Film Festival
If you haven't been to this year's KIDS FIRST! Film Festival, Sunday afternoon is your last chance to see award-winning children's movies that teach keiki about climate change, girl empowerment, inclusion and immigration. Each film is no more than 20 minutes long and avoids violence, race, gender, or religious bias. In other words, they're very family friendly. Park for free on campus, then follow the balloon-filled path to the Art Auditorium, where the films are shown. Each child receives a ticket for door prizes, given out at 3 p.m. Also, be sure to stop by the Pacific Disability Center's booth, where keiki can play games, win more prizes and learn about meet experts who can educate them about neurotrauma injuries.
Barnes & Noble Storytime
This weekend's storytime at Barnes & Noble bookstore is for the 5-and-under crowd and their grownups. On Saturday, preschoolers listen to readings from the book We Don't Eat our Classmates and engage in fun activities to help prepare for kindergarten. Afterward, each child receives a $4 coupon for grilled cheese sandwiches and drinks at the book store's café. On Sunday, babies ages 24 months and younger can participate in sensory-growth activities inspired by the book Happy Llama. When that's done, baby chaperones receive a free (and much needed!) drink from Starbucks.
Koʻolau Kids at Windward Mall
This Tuesday marks the last weekend of Windward Mall's summer program for keiki ages 10 and younger! To participate and register, visit the mall's website to sign up your children for free membership to the Koʻolau Kids Club. Then head over to the mall to watch your kiddos enjoy games, crafts and family-friendly programming by My Gym Kailua. Please note that space is limited, and there are two sessions based on children's ages. Participants also receive a Kids Club flyer at the event, so don't forget to show yours to participating restaurants and stores at the mall from 11 a.m. to 12:45 p.m. for special "Pau School Keiki Hour" discounts.