Your Weekend: The Best Family Events-July 11, 2018
Our picks for the weekend's best family events.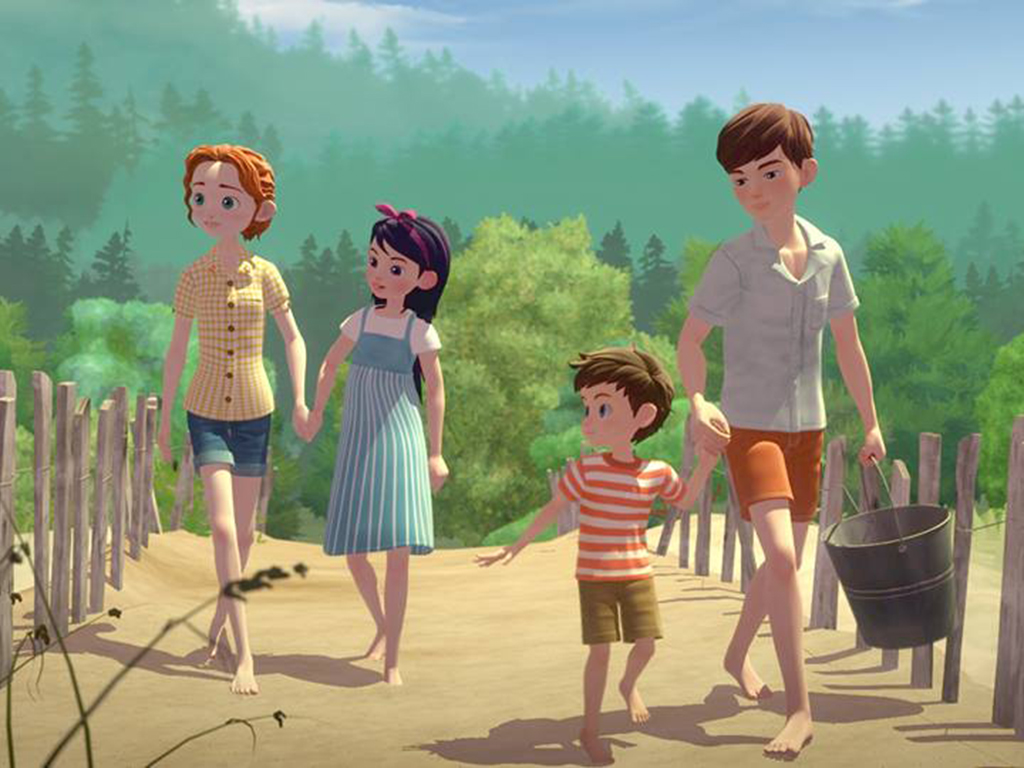 On Sunday, July 15, "The Boxcar Children: Surprise Island" is the final free movie in this year's KIDS FIRST! Film Festival at UH.
Best of Honolulu Festival presented by American Savings Bank
Honolulu's best places to eat, shop, play, relax and learn will be recognized at the Best of Honolulu Festival Saturday on the grounds surrounding Honolulu Hale. Visit tents featuring everything from baby clothes to brow-waxing services. Watch a magic show onstage, and sample tasty treats from Country Shave Ice, Uncle Lani's Poi Mochi and other eateries. Make sure to stop by the HONOLULU Family booth for your first chance to enter your child in our 2019 Cover Kids Search. The HONOLULU Family team will be there with our photographer, Karen DB, to meet and coax smiles out of your little ones.
For more event details, read our "Inside Look" to the Best of Honolulu Festival.
UH KIDS FIRST! Film Festival: The Boxcar Children
After four consecutive Sundays of free movies for kids, the UH KIDS FIRST! Film Festival wraps up July 15 with a showing of The Boxcar Children: Surprise Island. All kids in attendance will receive a Boxcar Children book and journal and will have the opportunity to meet and listen to Dan Chuba, writer and director of the popular kids book series. The publisher also will give away Boxcar Children-themed door prizes, including a 20-book set, bookshelf and deluxe boxed sets. Doors open at 2:30 p.m., and the program begins at 3 p.m. Follow the balloons to the Art Building Auditorium.
Hawaiʻi State Farm Fair
Experience local agriculture at the 56th annual Hawai'i State Farm Fair, which will take place this weekend on a ranch in Kāneʻohe. This year's theme, "What's Growin' On," will feature live exhibits, a country market, plant sale, a live-chick hatchery, petting zoo and a cow-milking station to teach kids about farm life. Grownups can participate in watermelon- and chili-pepper-eating contests.
Bank of Hawaiʻi Family Sunday: Green Room
This month's free family event at the Honolulu Museum of Art celebrates the Honolulu Surf Film Festival. Make hanging jellyfish from a recycle skateboard, watch artist Sean Yoro paint on a giant Van's shoe, then decorate your own Vans tote bags and trucker hats. The featured movie, Given, at 10:30 a.m. and at 1 p.m., follows a Kauaʻi surfing family's global trek with their toddler and newborn. All activities end at 2 p.m., but everyone is welcome to explore the museum's galleries until 4:30 p.m. At Spalding House in Makiki Heights, Bank of Hawai'i also will host a surf-themed family day from 10 a.m. to 4 p.m., with free shuttle rides from the museum to Spalding House.
Summer Fun Lawn Party with Baby Love Ambassadors
Baby Love Ambassadors, a group of local parents who bring their babies and toddlers to play with kūpuna in care homes, invite other parents to join them on Saturday, July 14, to visit residents of Caring Mānoa. Baby Love has more than 300 members, and in the past two years, has held over 60 playdates at senior homes on Oʻahu. The Saturday playdate will have sensory bins, a kiddie pool and play-parachute games on the lawn. Bring your own snacks and picnic blankets. To attend, you must RSVP on the group's Facebook page.