Your Weekend: The Best Family Events-Jan. 9, 2020
Our picks for the weekend's best family events.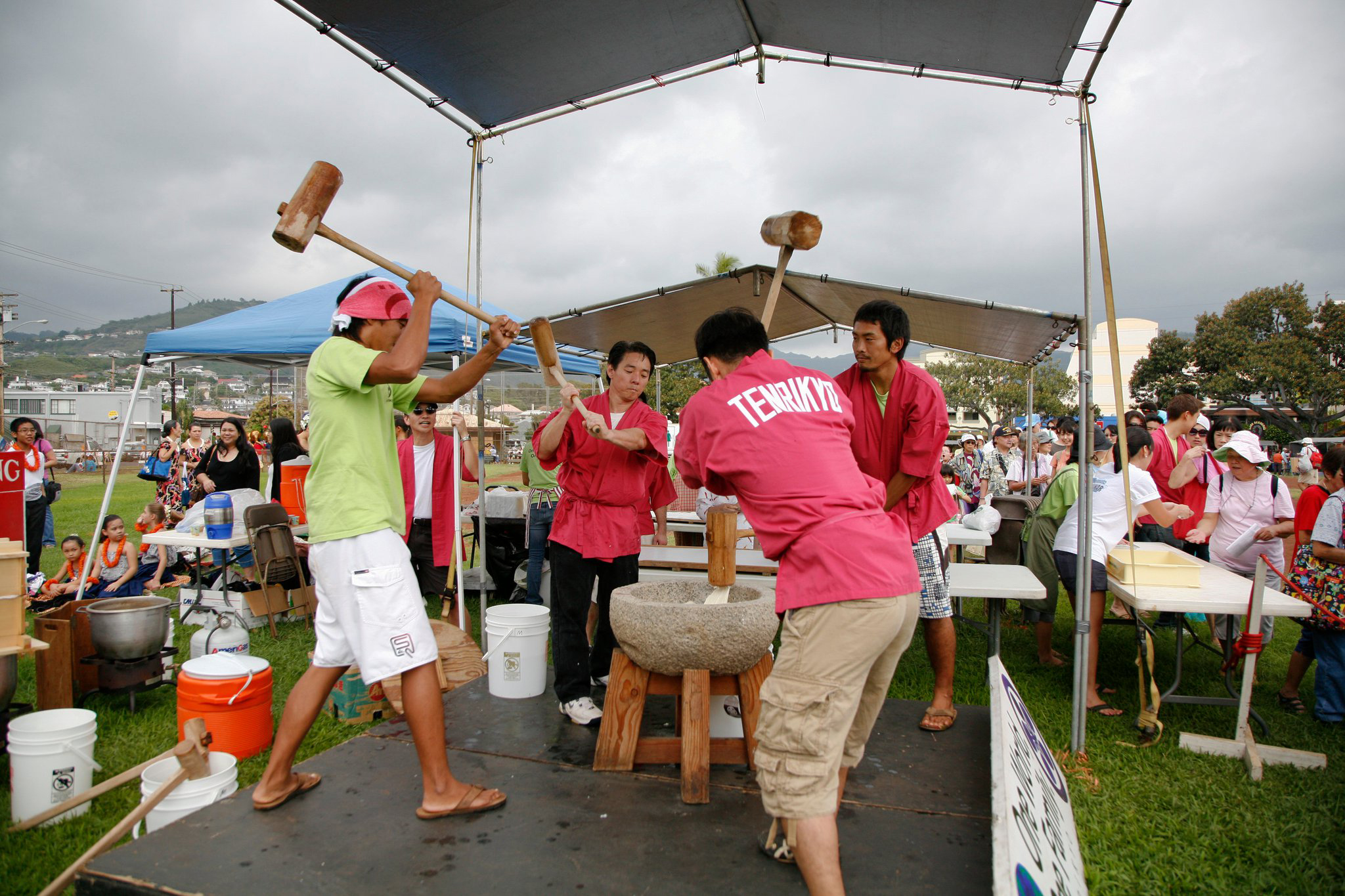 Photo: Courtesy of Japanese Cultural Center of Hawai'i
New Year's ʻOhana Festival
A great time to ring in the Year of the Rat is at the New Year's ʻOhana Festival this Sunday in the Japanese Cultural Center of Hawaiʻi. At this free event, keiki can play games, watch live performances (taiko drumming and martial arts) and nosh on fave foods, including waffle dogs and andagi. If you're looking for Japanese crafts—lacquerware, pottery, kokeshi dolls and more—shop at more than 30 booths on the fifth floor of the center. Want to see a mochitsuki demonstration? The hard-working mochi pounders are on Mōiliʻili Field across the street from the center.
---
Learn more about Japanese culture at a free, kid-friendly exhibit! Read "We Tried It: Okagesama De at Japanese Cultural Center of Hawaiʻi."
---
Art Explorium Workshops
This Kaimukī studio for keiki is offering fun workshops over the weekend! The "Little Artists Helping Hands!" class on Friday morning involves a group project to teach children ages 2-4 the importance of helping. On Sunday afternoon, children ages 5 and older have a paper making workshop, where they use recycled pulp to make their own handmade paper. Registration is required for both workshops. (The beads class for older kids on Saturday is full and no longer accepting registrations).
Family Movies at the Library
If your kids haven't seen the new Lion King or Aladdin movies (or want to see them again!), watch both for free this weekend at two local libraries. Visit the Hawaiʻi State Library on Saturday afternoon for Aladdin (rated PG), a film about a boy and a witty genie. Then on Sunday at Pearl City Library, watch Simba the cub reclaim his throne in the Lion King (PG). Chairs are provided at both events. It might help to bring blankets, pillows, fold-up chairs and dry snacks.
Aladdin movie
Lion King movie
Bookstore Events for Teachers and Kids
A trio of family-friendly events is happening this weekend at Barnes & Noble bookstore. Keiki ages 8-12 can join "Escape This Bookstore!" an escape-room challenge requiring players to solve puzzles and riddles to move onto the next adventure. On "Teacher Appreciation Days" on Saturday and Sunday, educators who works with students grades 12 and younger can receive discounts on all products, including café items. There also is a little kids' story time and activity session on Saturday, featuring the newly released Thelma the Unicorn book.
Family Events at Waimea Valley
Every Wednesday, local Hawai'i residents and military-dependent children can get into Waimea Valley for free (with an accompanying adult who has a valid ID). The kids can play in the Hawaiian Games area, make lei with "Aunty," play with Hawaiian musical instruments, go hiking and swim near the waterfall. Bring a change of clothes, waterproof jackets or ponchos in case of rain, bug repellant, towels for swimming, and water in refillable containers. The snack shop has food for purchase.