Your Weekend: The Best Family Events-Jan. 9, 2019
Our picks for the weekend's best family events.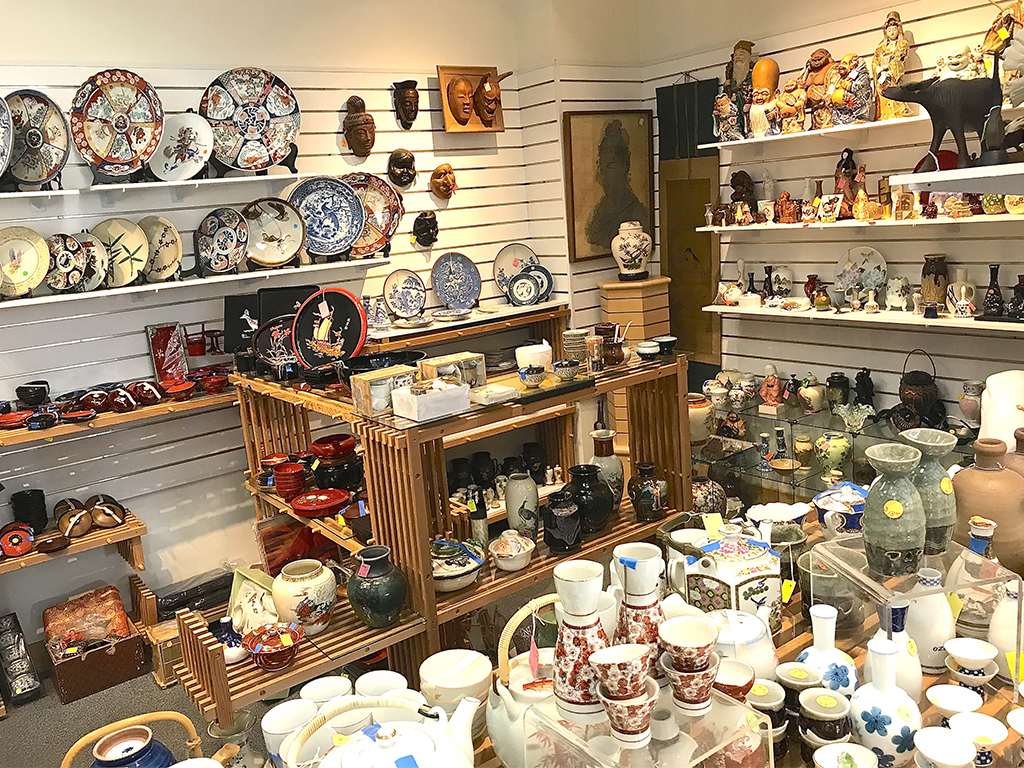 On Sunday, the Japanese Cultural Center of Hawaiʻi will host the New Year's ʻOhana Festival, a free cultural event for families. But you might want to hang onto your energetic little kids when visiting the gift shop, pictured here.
New Year's 'Ohana Festival
Do your kids want to pound mochi and wrap themselves in kimonos? This Sunday, head over to the Japanese Cultural Center of Hawaiʻi, where the New Yearʻs ʻOhana Festival will be in full swing. Families can participate in arts and crafts, play traditional Japanese games and compete in a scavenger hunt through the new exhibition called, Okage Same De, I am what I am because of you. Across the street at Mōiliʻili Field, there will be live entertainment, photo ops with the Honolulu Little League team starting at 9:45 a.m., and food booths selling andagi, waffle dogs, sugar cane juice, okonomiyaki and bentos. If you want a professional photographer to take snaps of your kids wearing kimonos, click here to sign up for time slots before the Friday, Jan. 11, deadline.
Festival parking is free in the University of Hawaiʻi at Mānoa structure on Dole Street. A complimentary shuttle will run between the campus and the cultural center every 15 minutes from 7:30 a.m. and 5:30 p.m.
How kid-friendly is the new exhibit at the Japanese Cultural Center? For tips, read "We Tried It: Okage Sama De, I am what I am because of you."
Read our 10 tips for everything from finding the bathroom to how to snag a rare Spam musubi in "Inside Look: 2019 New Yearʻs ʻOhana Festival".
Art Explorium Workshops
Start off the new year with new skills this weekend at the Art Explorium, where professional artists will host two workshops for kids. On Saturday, "Kids Concept Art" will teach the basics of drawing and creating scenarios for a story. On Sunday, "Sew Your Own Whale" will introduce knot-tying and fabric stitching. The Sunday class is for ages 7 and older, and some keiki may need assistance from their grownups. Online registration is recommended for both workshops, as spaces tend to fill up fast.
Open House at Kroc Center Hawaiʻi
If the colorful, swirly slides outside the Kroc Center Hawaiʻi intrigue your kids, Saturday will be the day to scope them out. The center on that day will host a free, one-day open house where members of the public can visit the swimming pools and slides, try out the gyms and group fitness classes, and walk through the worship and meeting facilities. The Kroc Cafe will have salads, sandwiches and Spam musubis for sale—or you can always grab a snack from the big vending machine outside the restaurant. The center will waive certain fees and offer discounts for people who sign up for membership that day.
The Whole Bead Show
This three-day event at the Neal Blaisdell Center will heal those suffering from holiday craft fair withdrawal. The Whole Bead Show will sell every type of bead and stone known to mankind— glass beads, fancy buttons, precious rocks, vintage collections—you name it. Bargain hunters can also find closeout sales and wholesale discounts from participating vendors. The bead show is free, but please note that garage-parking fees will apply.
Children's Storytime: Superheroes!
On Friday morning, throw on your favorite superhero costume (or pajamas) and join other keiki for 30 minutes of storytelling and themed crafts at the Salt Lake-Moanalua Public Library. Please note that all children must be accompanied by an adult. If the superhero-themed event does not fit your schedule, the Hawai'i State Public Library system will have other storytelling sessions for kids this week. Please visit librarieshawaii.org to search for specific branches and times.