Your Weekend: The Best Family Events-Jan. 30, 2020
Our picks for the weekend's best family events.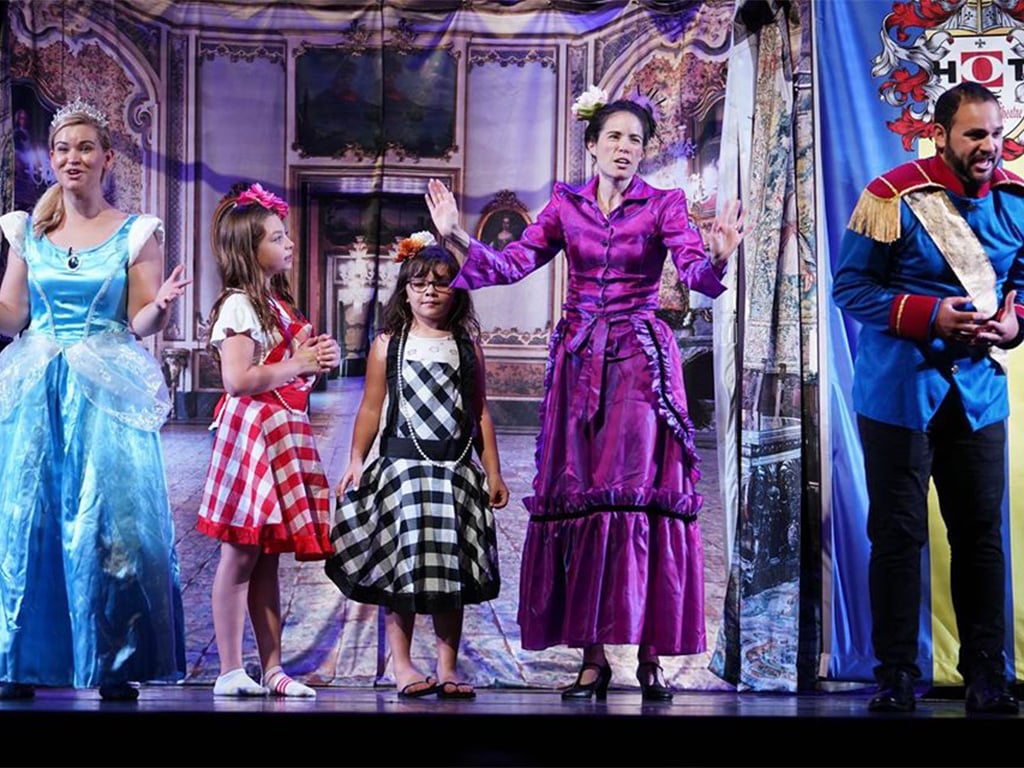 Photo: Courtesy of Hawai'i Opera Theatre
Want to introduce your family to opera? Take your kids to a free performance of Rossini's Cinderella this weekend.
Star Wars: A New Hope—In Concert
This weekend, Hawaiʻi Symphony Orchestra performs Oscar-winning music from Star Wars: A New Hope—In Concert while the movie plays on a large screen. In the film, a young Luke Skywalker leaves his home planet, joins forces with others and mounts an attack against the Death Star for a climactic battle with evil. There are few tickets left—seats together are only available Friday night and Saturday afternoon—but you can get two for $15 each with a student ID. You will need to buy them at the box office or at the HSO office. If you can't make this weekend's performance, the next movie-themed night is Friday, May 29, when Blockbuster films Wonder Woman, Star Trek, Lost, Game of Thrones and X-Men play to the accompaniment of live orchestra music.
---
This weekend, there are volunteer cleanups scheduled in Kalihi, the North Shore, Kapi'olani Park, James Campbell National Wildlife Refuge and more. Click here to read our guide to family-friendly volunteer opportunities.
---
Rossini's Cinderella
Almost every child knows the story of Cinderella—but don't expect the Disney version Saturday morning when Hawaiʻi Opera Theatre performs Cinderella by Gioachino Rossini. He's an Italian composer who lived in the 1800s. This free performance is a great opportunity for your family to experience opera in a casual, no-frills environment. Park in the SALT at Our Kakaʻako building (enter from Keawe Street) then take the elevator to the first floor where The Barn is near Moku Kitchen. Click on this map and look for "The Barn" in hot pink. Kids can sit on the floor reserved just for them in front of the stage. A special meet-and-greet takes place right after the show. Bring mats or your own chairs, if you'd like. To validate your parking ticket, buy lunch at one of the eateries, such as Lanikai Cafe or Hank's Haute Dogs.
Learn to Draw Mickey and Minnie
It's officially the Year of the Mouse! Scurry over to the Disney Store at Ala Moana Center on Saturday afternoon for an art class featuring Mickey and Minnie. Paper and art supplies are provided in this free, half-hour program. When done, children can take home their mouse-terpieces to hang on the fridge or give away as homemade Valentine's Day cards. If you can't make this weekend's class, the program happens again on Saturday, Feb. 8 and Feb. 15. Tip: The first 150 customers on Feb. 8 to purchase an item worth $15 or more receive a free "Positively Minnie" key while supplies last.
Wahine Experience
Got kids in 8th grade or younger? The Wahine Experience is a free sports clinic featuring games, activities and giveaways for keiki, plus the chance to meet University of Hawaiʻi Wahine teams and head basketball coach, Laura Beeman. Scheduled to appear are athletes from the volleyball, soccer, golf, cross country, track and field and sailing teams. All kids—and their accompanying family members—receive free tickets to Saturday evening's men's and women's basketball doubleheader. Preregister your children at the link below. Disclosure: The organizer of Wahine Experience is radio station ESPN Honolulu, a sister company of HONOLULU Family.
Hawaiian Landscape Paintings Workshop
Create a Hawaiian landscape in a watercolor workshop taught by Regina Bode, a visiting art professor from South Korea. Keiki can experiment with paint, learn techniques from Bode then take their own landscapes home to frame. During this 90-minute program, grownups can sit in a quiet corner of the studio—or drop off their children before 2:30 and return by 4 p.m. (There is a nail salon, and smoothie and sandwich shops a few doors away from the Art Explorium. We're just saying.) Can't make it to this weekend's class? The same artist has a workshop Hawaiian Watercolor Flowers on Saturday, Feb. 8, at the same time.