Your Weekend: The Best Family Events-Jan. 30, 2019
Our picks for the weekend's best family events.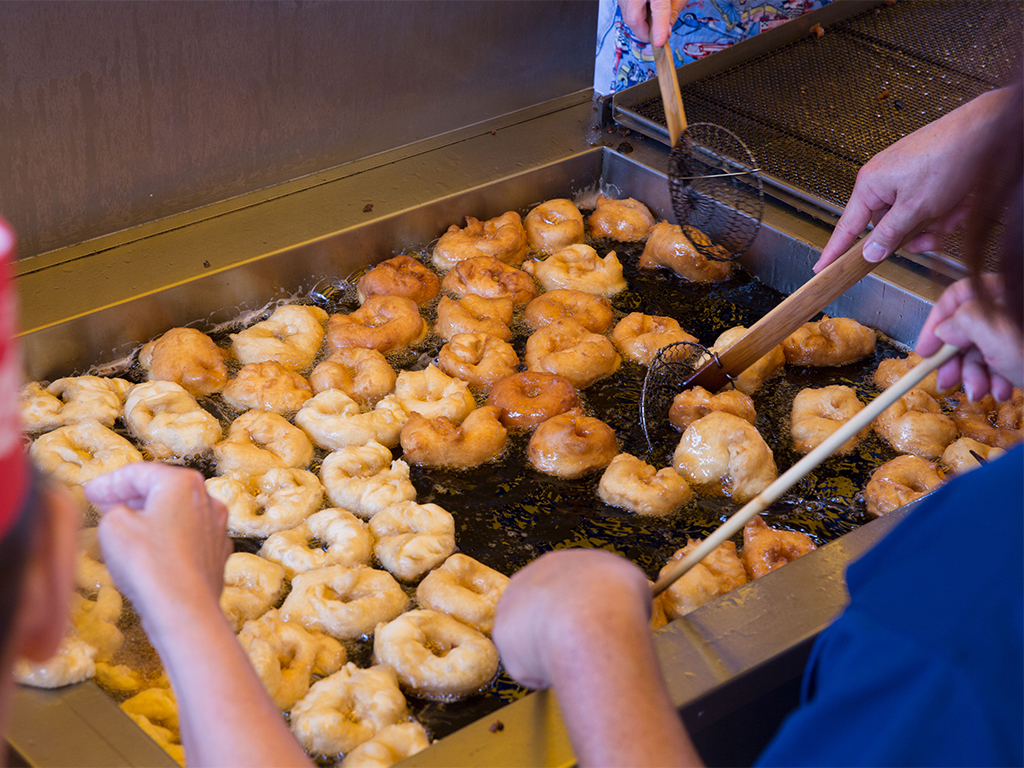 Photo: Courtesy of Punahou School
Punahou Carnival malassadas
Punahou Carnival
Spin on rides, nosh on carnival food and shop to your heart's content this weekend at the Punahou Carnival. In addition to the farmer's market and white elephant sales, there will be E.K. Fernandez rides and plenty of games with kid-friendly prizes. This year's theme is "The Greatest Show on Earth." Proceeds from the carnival support the school's financial aid program.
For tips on what to expect at this popular event, visit "Our Guide: Punahou Carnival 2019."
Night in Chinatown and Lunar New Year Parade
After a year of hiatus, Chinatown this Saturday will teem with fireworks, lion dancers and traditional foods to welcome the Year of the Boar. Expect live entertainment on three stages and a designated kids' zone where keiki can play games. The parade, from 4:30 to 5:30 p.m., begins at the State Capitol and moves along Hotel Street in Chinatown. More than 30,000 people are expected at this major event.
New Years Festival at Hawaiʻi's Plantation Village
Celebrate the new year plantation-style in Waipahu. Admission to the village is free during the event which includes lion dancing, Shinto blessings, music, dance, games from plantation days and prizes. Various booths will sell food and offer free samples. Make sure to save some time to wander through the village which offers glimpses of every day life for different ethnic groups at the turn of the century. If you want to feed the lion, arrive on time. The dance will kick off the festival at 10 a.m.
Elmo's Super-Duper Birthday
Elmo, the beloved character on Sesame Street, will celebrate his birthday at Barnes & Noble this Saturday with stories and crafts. After the event, kids will receive a coupon for $4 off a grilled sandwich and drink at the bookstore's café.
New Year at Royal Hawaiian Center and Kāhala Mall
There are two other places where you can shop and see lions this weekend. In Waikīkī, Royal Hawaiian Center begins at 2:30 p.m. with calligraphy demonstrations in the Royal Grove. Meet Miss Chinatown and her court at 4:45 p.m. then watch lion dancers at 5 p.m.
Kāhala families can join the fun Sunday at Kāhala Mall with kung fu demonstrations and pole-jumping lions, keiki crafts, Chinese horoscopes, mahjong demonstrations and more. Lion dance alert; it begins at 12:30 p.m. outside of Whole Foods Market.