Your Weekend: The Best Family Events-Feb. 13, 2019
Visit the Tooth Fairy and play at the Hawai'i Children's Discovery Center for free, visit a petting zoo or hip hop to it this weekend.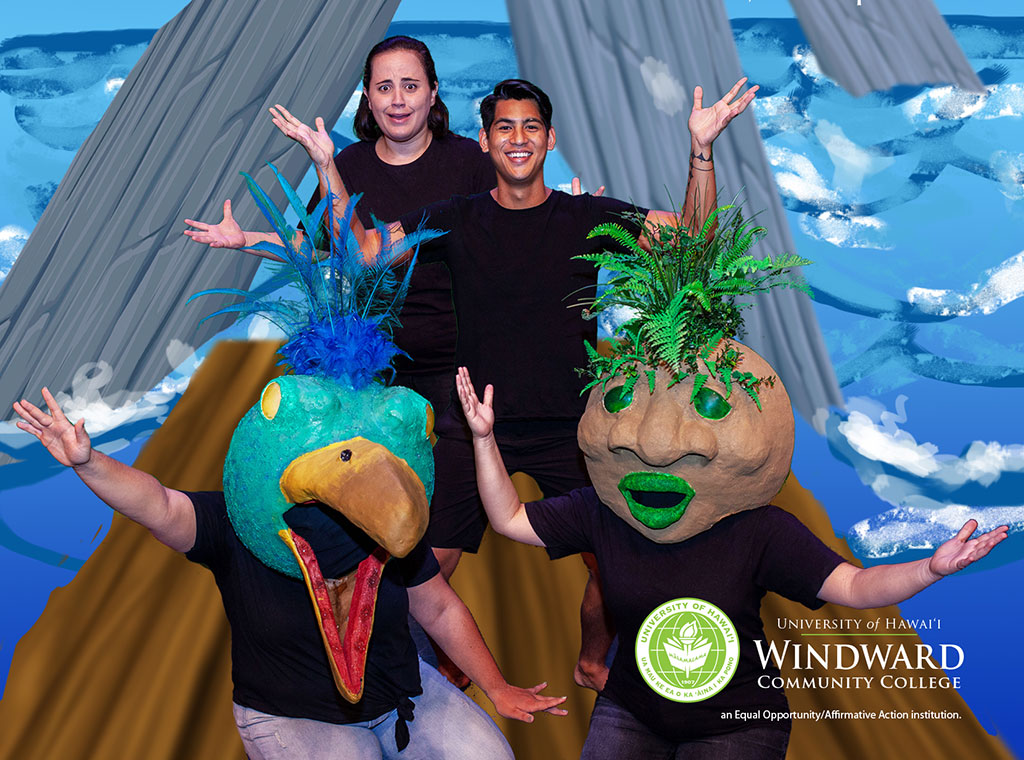 Photo: Windward Community College
Moses Goods' Epic Voyage of Kāne'āpua opens this weekend.
The Epic Journey of Kāne'āpua
A young god is separated from his family far from home. To get back, Kāne'āpua must catch a ride on a canoe and meet challenges on his journey back, both natural and supernatural. This premiere of the Moses Goods play runs just 50 minutes, so little ones wonʻt get too antsy. If you can't make it this or next weekend, The Epic Journey of Kāne'apua will be performed again at WCC's Palikū Art Festival on April 6.
HDS Tooth Fairy Fun Day
Pack your Hawai'i Dental Service card (and brush your teeth) for this free fun day at the Hawai'i Children's Discovery Center. The annual event includes games for the kids, crafts and prize giveaways. Then, make sure to visit the center's exhibits including the recently renovated "Your Rainbow World" gallery on the top floor. Show your support for the center by picking up a few toys in the gift shop or grabbing lunch from the cafe.
Mililani High School Carnival
The 50th state fair is still about three months away, but you can get your fill of the Century Wheel, Wave Swinger and all the other E.K. Fernandez rides twice every month until then. This weekend, the rides, games and carnival food arrive at Mililani High School. The fundraiser includes a petting zoo, keiki area, keiki and kūpuna IDs, and food booths to benefit programs including the band, athletic and academic teams. If you don't want to look for street parking, spaces are available for $5 at the high school gym, just past the school's main entrance. Discount day is Sunday when all rides will either be 33 credits (which translates to $3.30) or 46 credits ($4.60).
Bank of Hawai'i Family Sunday-Hip Hopscotch
This monthʻs theme for the free family day is hip hop. So little b-boys and b-girls can make their own colorful posters, decorate a personal pair of sunglasses and watch Keiki Breaks and Souper Groupers break out with dance moves and beats. Catch the free shuttle to Spalding House for storytelling and hula hoop moves.
Side note: Because of the African-American Film Festival, which begins on Sunday, there will be no free family movie that day. But the Doris Duke Theatre is showing all the Osar-nominated animated films this and next Saturday. Those are recommended for kids 8 years and older, but admission is free to anyone under 18.
Make Your Own Comic Book
They may call them graphic novels or zines these days, but there is no doubt comic books are still popular with kids. At this Art Explorium workshop, keiki will work with cartoon artist Nobu Yasuda to create their own illustrative mini book. Last we checked, eight spaces were still available. If your child is interested in making fairy flower crowns on Sunday, Feb. 24, move quickly. There is only one space left in that workshop.