Your Weekend: The Best Family Events-Feb. 27, 2019
Our picks for the weekend's best family events.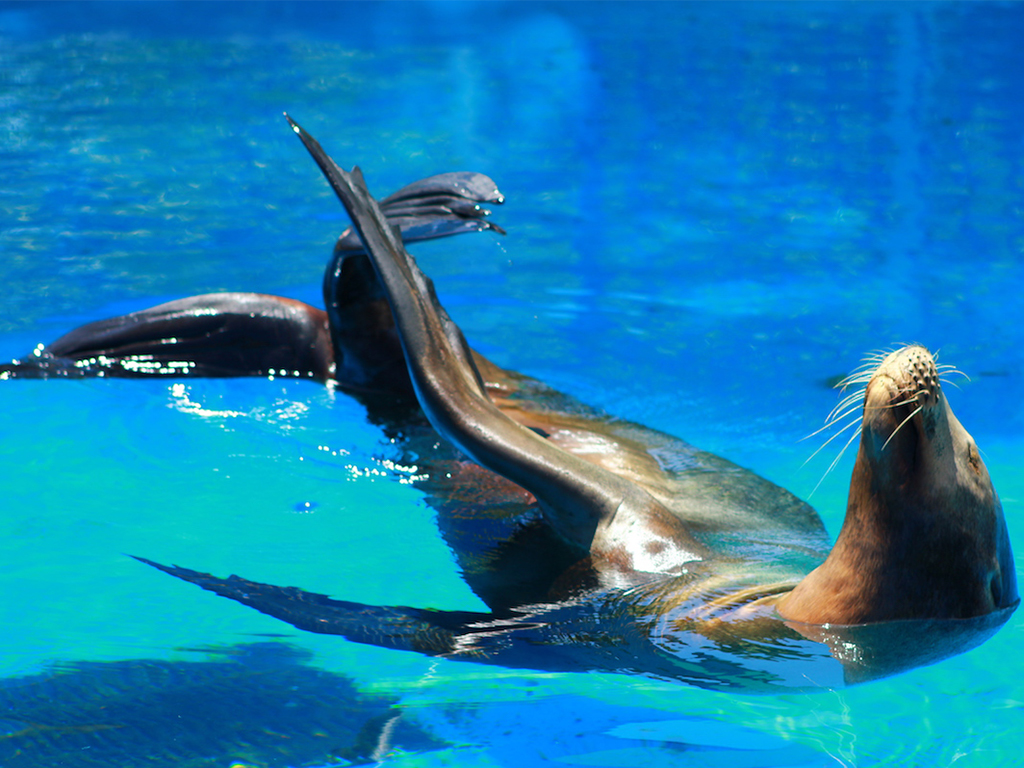 Photo: Sea Life Park
Sea Life Park announced it will close from March 17 until further notice.
Mamma Mia! and Disney's Newsies
It's the season for high school spring musicals! This Friday, the Kaimukī High School Performing Arts Center will open Mamma Mia!, featuring hit tunes by Swedish rock group ABBA. Meantime, the Performing Arts Center of Kapolei will present Disney's Newsies, the award-winning musical inspired by the newsboy strike in New York City in 1899. Family-friendly seating and discounted prices are available for the Feb. 28 and March 7 performances of Newsies.
Disney's Newsies
Mamma Mia!
HONOLULU Family Fun Run
This sporting event is for every fitness level and age. To limber up, arrive at Ala Moana Beach Park by 6:40 a.m. for a group warmup, followed by the 5K run. While you're on the 5K course, don't forget to stop at various stations for snacks, bubbles and photo opportunities. Captain America and Ariel will warmup the kids for the 500-meter-dash where every participating child receives a medal then can play in the Keiki Fun Zone. The top three male and female finishers in the 5K receive an iPhone Xs Max, iPad Pro 11-inch or Apple Watch Series 3.
Read about a handy shorter route for kids, a complete lineup of activities and our 10 tips for this big event here.
Junior Animal Trainer Day
Head over to Sea Life Park on Sunday for scavenger hunts, live mermaids in the Shark Tank, music, arts and crafts, and opportunities to become an animal trainer for a day. This is the first Keiki Sunday at the park, so expect an enthusiastic crowd. Get there early to enjoy the full day of activities. Although activities end at 2 p.m., participants are welcome to hang around until the park closes at 4 p.m.
Trash & Treasure at Honolulu Theatre for Youth
For any kid who has ever been fascinated by garbage trucks, HTYʻs show for younger audiences explores the world of upcycling. Keiki will be asked to participate in this interactive performance. The musical is just part of it. After you go, visit HTY's website for four hands-on ideas for turning your own trash into treasure, including a rainbow of broken crayons and homemade wind chimes. If you are interested, don't wait too long. This show will only have three performances.
Comic Jam Hawai'i
Did you miss the Amazing! Comic Con Aloha last weekend at the Hawaiʻi Convention Center? You can still get your anime fix at Comic Jam Hawaiʻi, a twice-monthly gathering of local artists and animators who collaborate at Pearlridge Center. Keiki and their families are welcome to participate—or just watch the action.