Your Weekend: The Best Family Events-Aug. 8, 2018
Our picks for the weekend's best family events.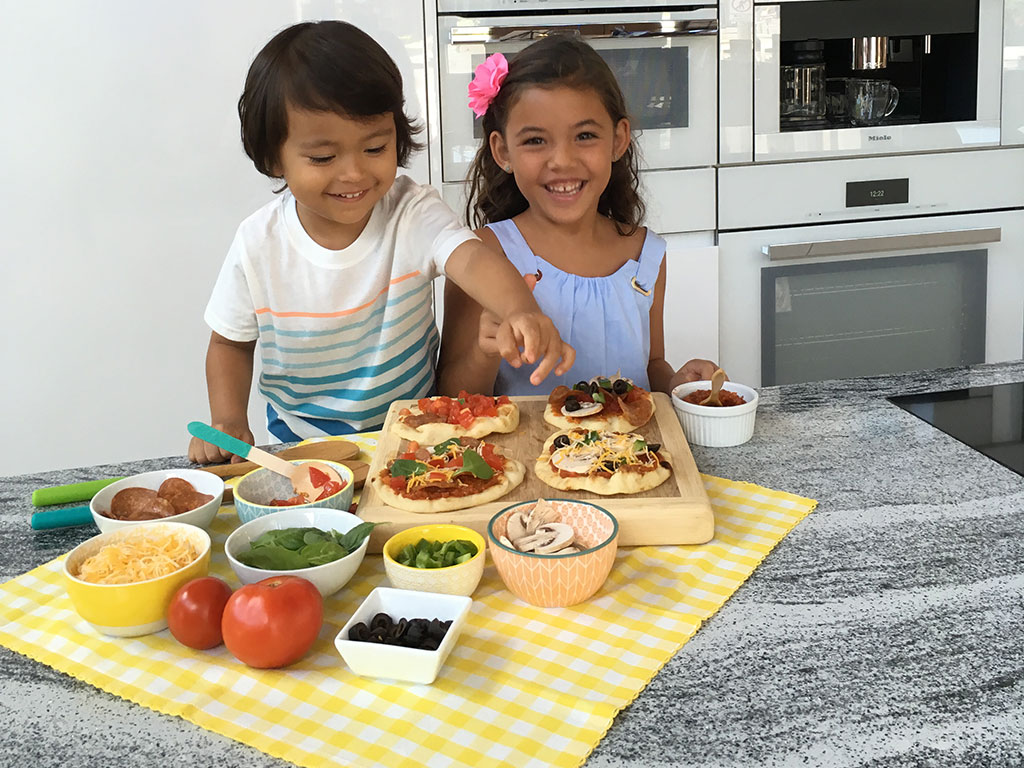 Photo: Christi Young
2018 Cover Kid Gisele (right) was discovered at our Cover Kids Search at Kapolei Commons last year.
2019 Cover Kids Search at Kapolei Commons
This weekend, we're bringing our search for local kids to feature on the cover of HONOLULU Family magazine to West O'ahu. Bring your keiki to Kapolei Commons to meet and take pictures with Karen DB Photography, and the $10 online entry fee will be waived. To entertain the kids, Kapolei Commons will have a "Touch A Truck" event so curious ones can explore military, fire, food and construction trucks. There will also be keiki activities, food booths and giveaways from Kapolei Commons.
To view the contest timeline, other Cover Kids events and photos of current kids' entries, visit "HONOLULU Family Magazine's 2019 Cover Kids Search is on!"
Star Party
Pack a picnic dinner and blankets, jackets and insect repellant, and head to Dillingham Airfield for a Saturday star party, hosted by the Hawai'i Astronomical Society. Keiki can gaze through telescopes and learn about the planets and stars from society members, eager to share their knowledge. Please enter the airfield's gate at least 15 minutes early, or by 6:45 p.m., after that the gates will lock. When your family is ready to leave the party, notify a society member who will let you out. If you use a flashlight, the club asks that you cover the lens with a red balloon or red cellophane to limit the amount of light emitted. And if you miss this weekend's star party, a couple more are scheduled from 7 to 10 p.m., Saturday, Aug. 18, at Kāhala Community Park in East Oʻahu and at Geiger Community Park on the Leeward side.
Kama'aina Keiki Wednesday
Every Wednesday, kamaʻāina and military children ages 4 to 12 receive free admission to Waimea Valley, where they play traditional Hawaiian games, swim near Wā'ihi Falls and explore the Kauhale ancient Hawaiian settlement, kū'ula stones fishing shrines and Hale 'o Lono Heiau.
Want to learn more about the valley? Read "Our Guide: Waimea Valley."
Hawaiian Slack Key Festival
The 36th annual Slack Key Festival happens this Saturday at Waikīkī Aquarium with a special admission price of $5 (with coupon link below). Bring beach chairs, hats and umbrellas, and stake out a spot on the lawn to watch entertainers Brother Noland, Nathan Aweau, Ho'okena, and more. If your kids aren't into slack key music, this is an opportunity for them to view the aquarium's exhibits at the special rate.
Obon Dances
Summer vacation for kids may be done, but obon season still is in full swing. The Japanese summer tradition continues this weekend at Pearl City Hongwanji, Shingon Shu Hawai'i and the Soto Mission of ʻAiea. If you aren't sure how to dance, follow the dancers closest to the inner circle around the yagura platform.
For more details about obon festivals, visit "Our Guide: Obon Dances for Beginners."