Your Weekend: The Best Family Events-April 9, 2020
Our top picks for a stay-at-home weekend of Easter food and fun!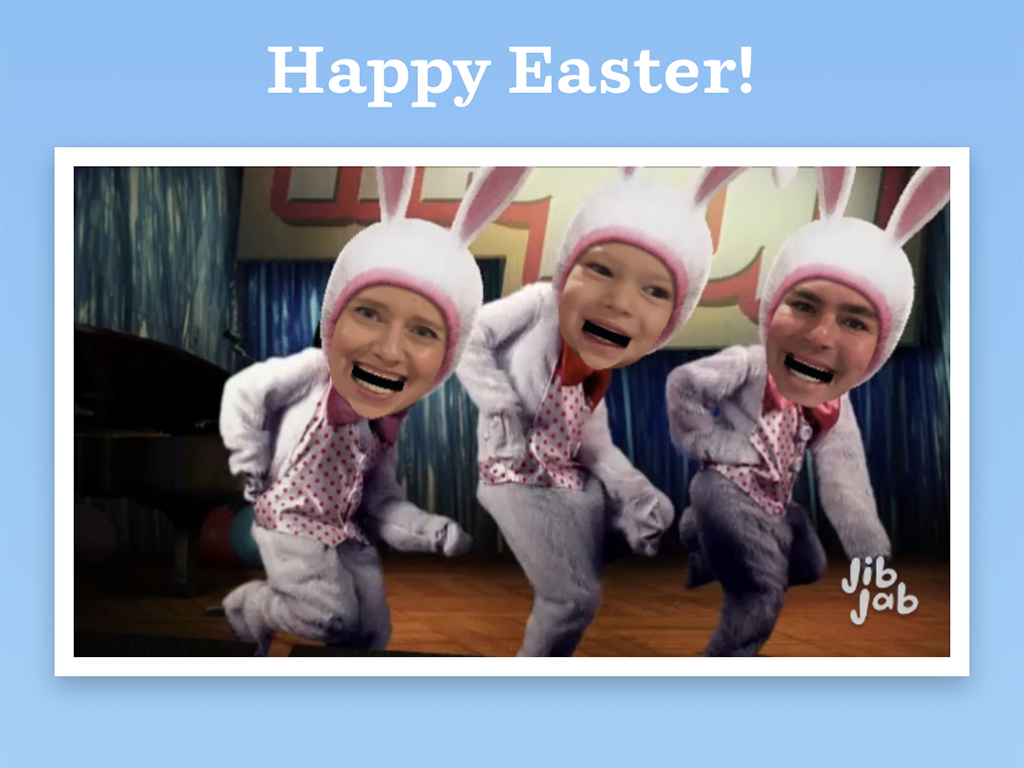 Photo: Laura Dornbush
An Easter video e-card by JibJab, featuring author Laura Dornbush's hoppy family.
Congratulations on making it through another stay-at-home week with your family. Though this Easter will be different, families still can attend (virtual) services and concerts, hunt for Easter eggs in the living room and savor a celebratory meal. Happy Easter!
EAT
Support local chefs, farmers, producers and hospitality workers by pre-ordering Kau Kau Box's curated Easter Brunch Box ($80). The feast for a family of four includes a spring garden frittata, lemon spinach bread pudding bites, french toast, house cured bacon, herbed sausage hash medley and mini mango bars. Or upgrade to the Enhanced Easter Celebration Box ($145) which feeds up to eight and adds smoked salmon dill flatbread bites, meat & cheese platter and 30 local eggs with an egg coloring kit. Order by Friday at 6 p.m. for pickup (free) on Saturday at John A. Burns School of Medicine in Kaka'ako or for delivery ($15) Saturday evening.
For a fancy takeout brunch, pre-order from Stripsteak Waikīkī and choose between a breakfast burrito, short rib hash or smoked salmon bagel sandwich—all served with fruit salad, mini muffins and a candy-filled Easter egg ($20 per entree).
---
SEE ALSO: Frolic Hawai'i's Roundup of Easter Takeout Menus
---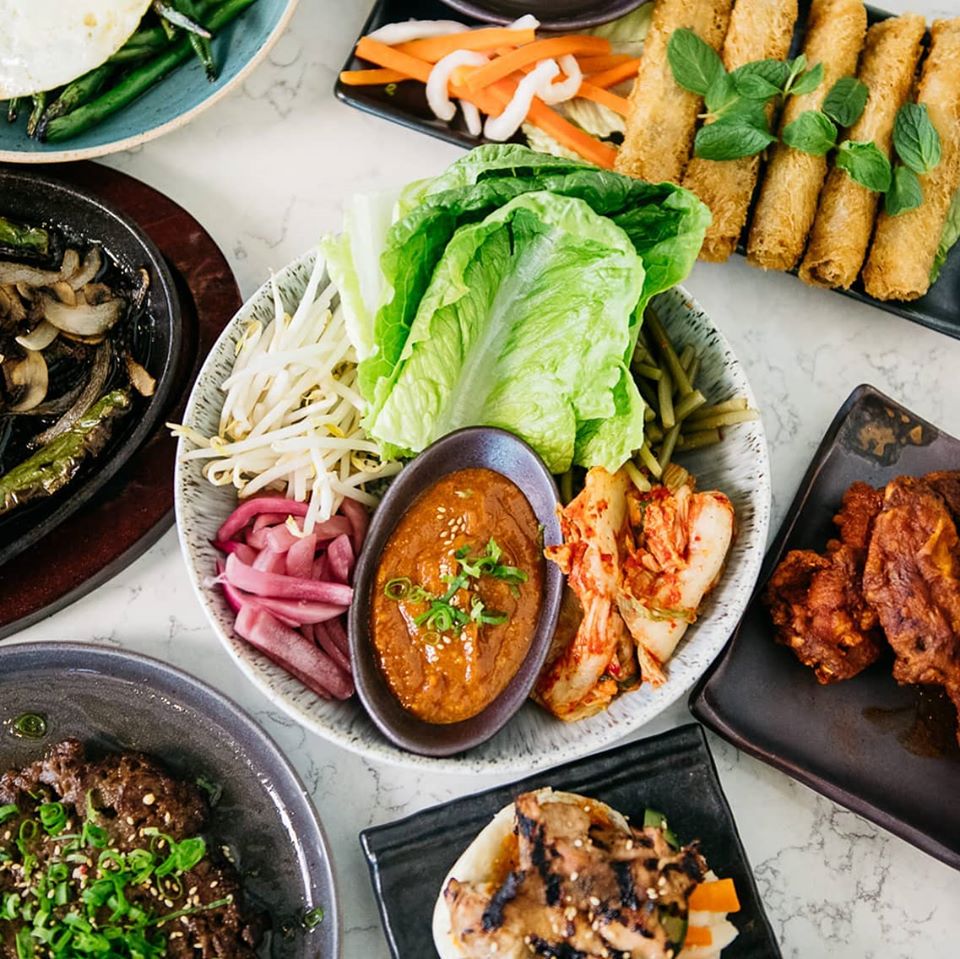 Photo: DB Grill
DB Grill's family-style meal packs feed up to four people.
If you are looking for something a little more casual, DB Grill in Kapolei offers three family packs ($30 to $50), which feed three to four people and include white rice, salad and a combination of proteins (chicken karaage, garlic soy wings, deep fried mandoo, pork chops and kalbi).
Or browse HONOLULU Magazine's list of restaurants offering takeout and delivery to fit your family's tastes (even picky eaters). Then, save room for dessert and keep your keiki busy in the kitchen with kid-friendly Easter treat recipes, such as Gelatin Easter Eggs, Marshmallow Barnyard Friends or Graham Cracker Houses.
LEARN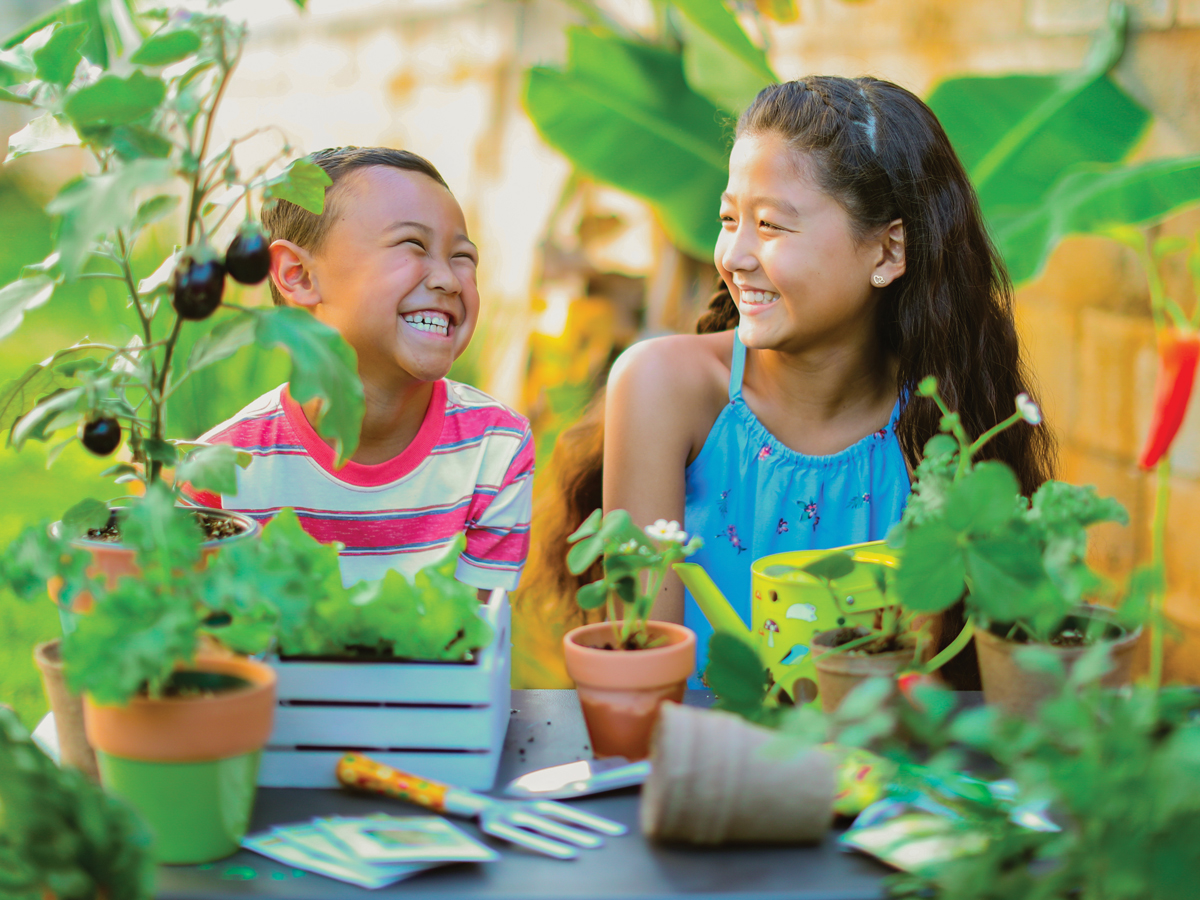 Rotate your pots. Giving each a quarter turn every week will ensure every part of the plant receives sunlight.
What better time than spring to plant a garden and teach keiki where food comes from? Bonus: your kids are home to tend to the crops, and you might be able to skip a risky grocery store run by eating the fruits of your labor. Whether you have an acre or a lānai, check out our tips for success in planting sweet potatoes, carrots and tomatoes, to name a few. Most Ace Hardware locations offer curbside pickup for any supplies you may need, so you won't even have to get out of your car.
Mix up your bedtime routine this weekend and let local parents read your child a book with HONOLULU Family's new Virtual Storytime. In this video series, the Snow Sisters from Storybook Entertainment Hawai'i read How to Catch a Mermaid, while dressed as Frozen's Elsa and Anna. You can also watch Stephanie Lum, Mahealani Richardson and Steve Uyehara from Hawaiʻi News Now read aloud something other than the local news.
PLAY
Struggling to continue entertaining your kids after several weeks of the stay-at-home order? How about an Easter egg hunt—at night? Turn out the lights for this trendy take on a classic: a glow-in-the-dark egg hunt. Depending on what supplies you have, try this glow-in-the-dark method with neon paint and a blacklight. If you have plastic eggs and tealights or glowsticks, follow these instructions. Hoppy Hunting!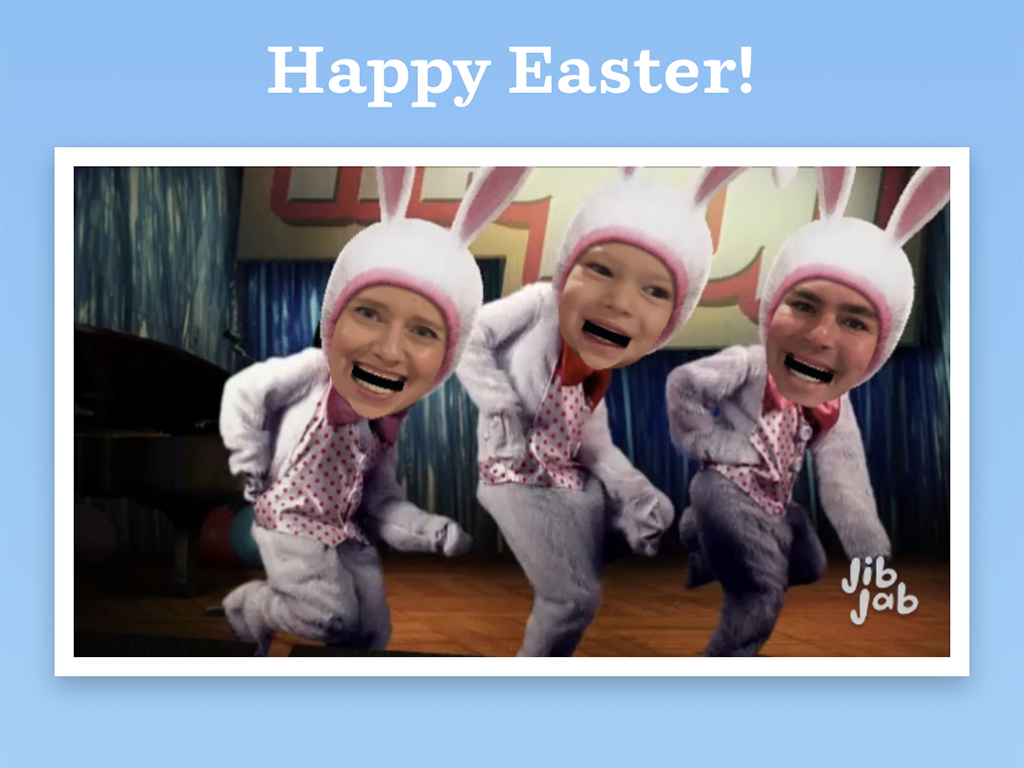 Photo: Laura Dornbush
An Easter video e-card by JibJab, featuring author Laura Dornbush's hoppy family.
We could all use some laughter therapy right now, and the geniuses at JibJab—who brought us the hilarious dancing Christmas elves—are back with personalized Easter video eCards. Just sign up for a free account, upload a photo of your family and laugh your tails off at the hopping, singing bunnies and chickens. Since you are likely not celebrating the holiday with extended family this year, make sure to email a copy to your tūtū and aunties, too (for a $24 annual membership).
SHOP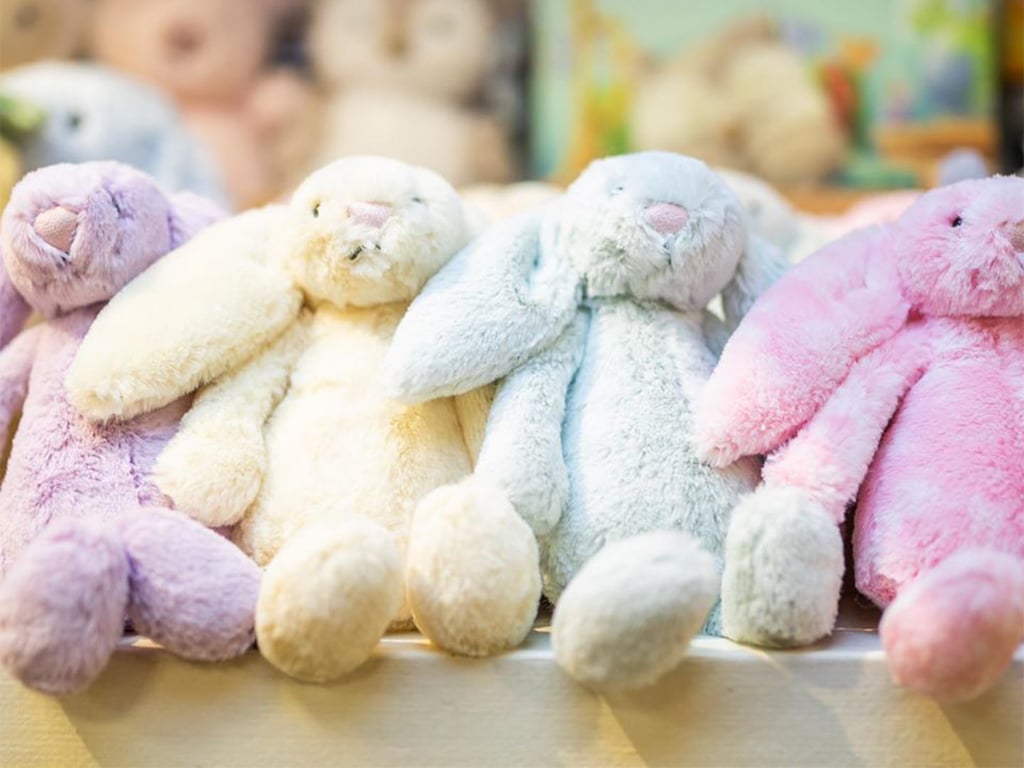 Photo: Magnolia Hawaiʻi
Magnolia Hawai'i's kawaii bunnies are available for delivery.
While Amazon has been a go-to during the new coronavirus pandemic, you still can feel good by supporting local businesses for your Easter purchases. For last-minute Easter basket stuffers, place an online order with Magnolia Hawai'i in Kāhala for a plush bunny rabbit in a variety of colors (from $17) and The Magic Bunny board book ($15). The company will deliver on O'ahu for free.
Pick up fresh pre-ordered eggs ($10 per dozen) and produce ($20 per mixed bag) from Keiki & Plow in Hawaiʻi Kai for Saturday morning curbside pickup. Sales start at 3 p.m., Thursday, April 9. Another option is Petersons' Upland Farm in Wahiawā for drive-thru egg sales (price varies by size and color). Hours are Tuesday thru Saturday from 8 a.m. to 3:30 p.m., but they have been selling out early in the day.
The Sugar Hut in Wai'anae will do the hard work for you and deliver four frozen cinnamon rolls ($20) to you on Saturday, so you can bake them fresh on Sunday morning. You can even order extra frosting (yes, please)!
Once you've got your eggs, try all-natural egg dye using produce like beets, red cabbage, and onion skins. Tip: white eggs will showcase the subtle natural dye better than brown eggs.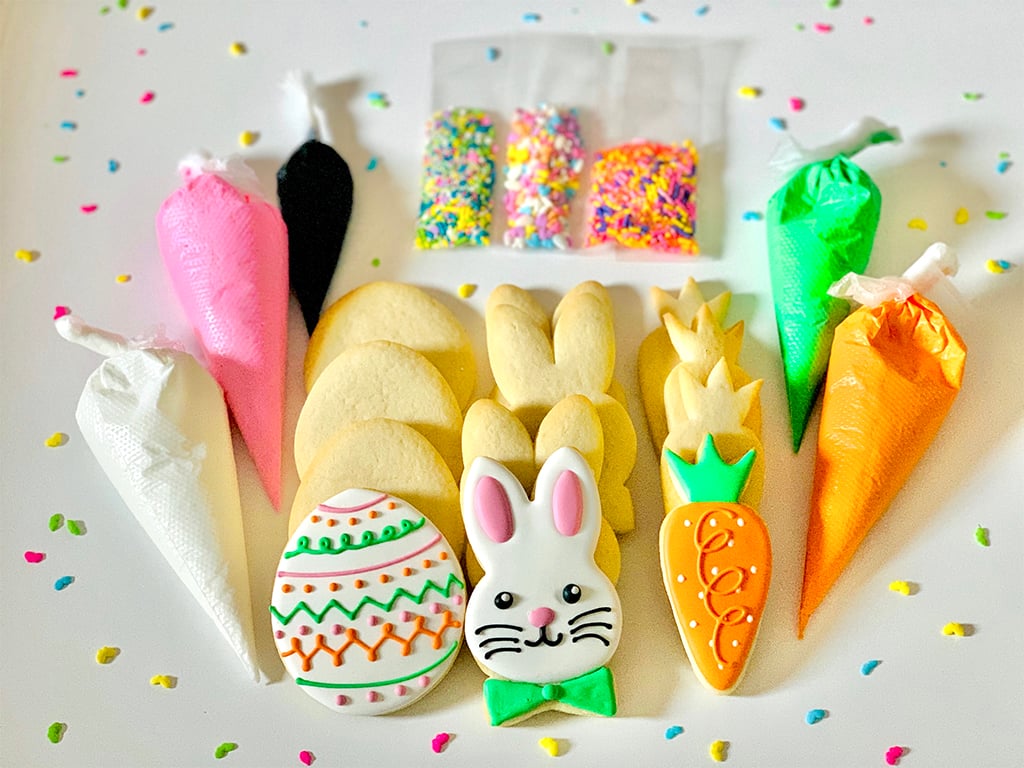 Photo: A Cake Life
A pre-made cookie decorating kit from A Cake Life.
For another activity to fill the weekend, order a DIY Easter Cookie Decorating Kit ($25) for pick-up from A Cake Life in Mō'ili'ili, which includes 12 sugar cookies in carrot, bunny and egg shapes, five icing bags and three sprinkle assortments. This sale is through Venmo only. (Pre-sales and pick-up are through April 11. The bakery is closed on Easter Sunday.) Your kids will love being creative, and you won't even have to turn on the oven. No doubt there will be a mess to clean up!