Make It: Keiki Decorated Dishes
Little artists can make their marks on handmade plates and gift wrap.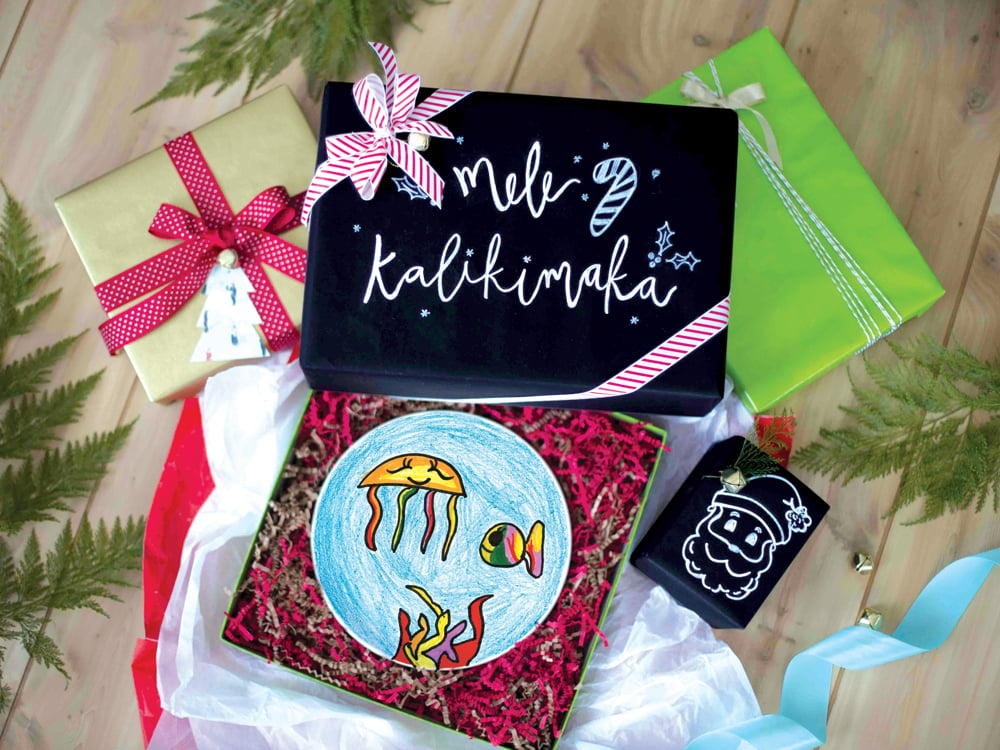 Photo: Karen DB Photography
Sharpies, ceramic dishes and a little baking time create an adorable, handdrawn keepsake for your cupboards.
Here's a way to keep your little one's drawings forever. Let them deck out ceramic plates, mugs or bowls and bake to lock the artwork in. Write a message or draw a fun holiday picture with chalkboard pens on black matte paper to add an artistic touch to the wrapping.
Keiki Drawing Contest Winner! The colorful ocean image on our plate was drawn by 6-year-old Shaylee from Kalihi. Scroll down to see our team's other favorite picks from our contest.
Materials
Ceramic plate, mug or bowl
Sharpie markers in various colors
Black wrapping paper or fade-less paper
Chalkboard markers
Directions
Clean the surface of the plate, mug or bowl with rubbing alcohol.
Draw a family picture, favorite place or seasonal image. Let dry for 24 hours.
Place the dish in a cold oven. Turn the temperature to 450 degrees. Bake for 40 minutes.
Leave the dish in the oven to cool overnight.
Wrapping
Place dish in box and wrap in black paper.
Draw with chalkboard markers (you can use various colors) and finish it off with local greenery, jingle bells and a festive ribbon.
Our Tips
Use plates for serving only. Mugs and any other dishes decorated on the exterior can be used for eating and drinking.
For completely food-safe dishes, buy glass items and draw on the bottom of it.
Wash all dishes with soap and soft sponges or in the dishwasher.
Keep windows open while baking. The marker can create some fumes.
We found matte fadeless black paper at Fisher Hawai'i.
---
Keiki Artists
Mahalo to all the talented artists who entered our Keiki Drawing Contest. Watch for more opportunities to get your child's artwork in the pages of HONOLULU Family magazine in 2018. There were so many adorable images; here are a few of our team's favorites.
"BEAUTY & THE BEACH"
Taisei B., 9, of 'Aiea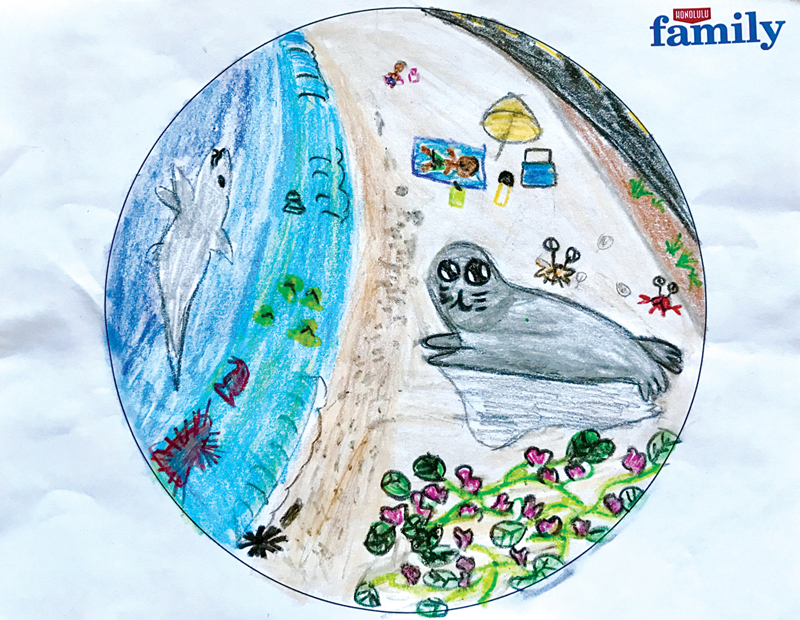 "I love all the Hawaiian marine life and plants in the picture: monk seal, shark, crabs, pōhuehue vine and more!" –Jennifer Carlile Dalgamouni, senior editor
"SHINING SUNRISE"
Summer H., 8, of Diamond Head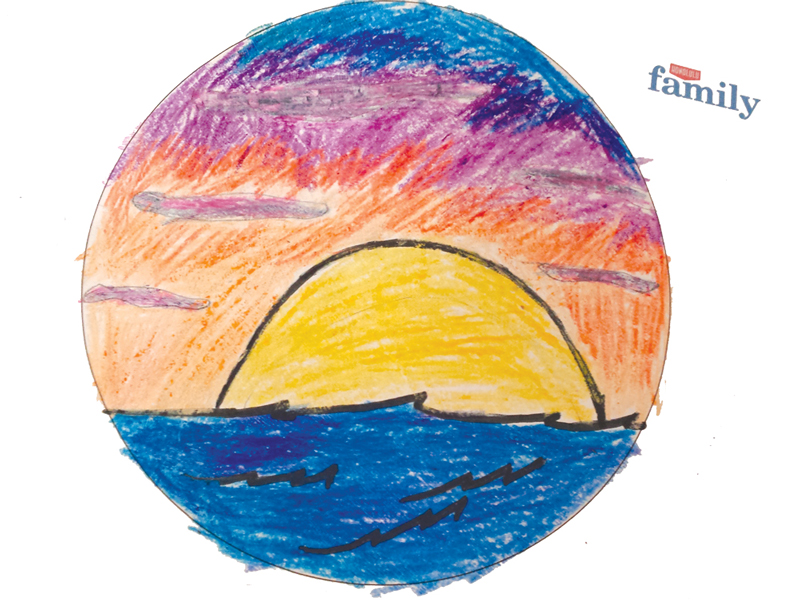 "I love the color gradient used for the sunrise. It was very creative!" –Christy Davis, marketing director
"FUN IN THE SUN"
Chase E., 9, of 'Ewa Beach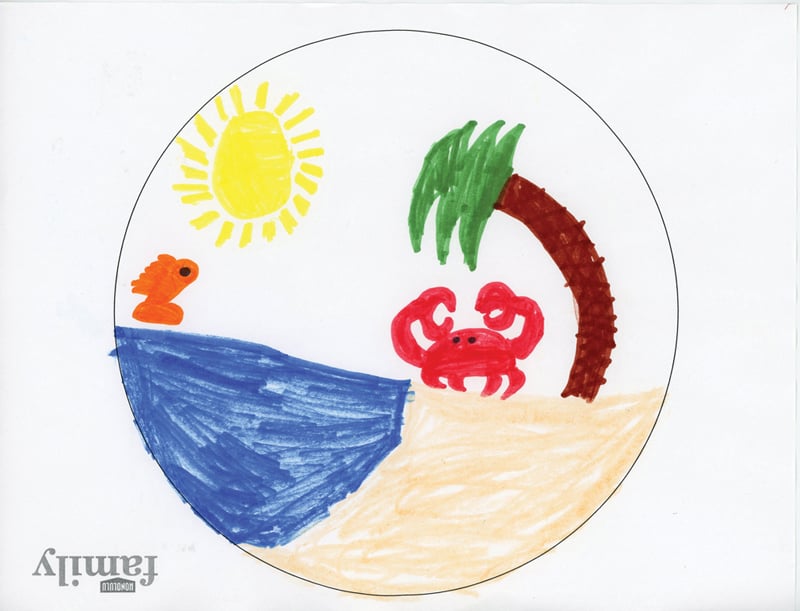 "I love the sunny beach scene with fish jumping out of water and flexing crab on the sand!" –Christine Labrador, art director
---
Looking for more family fun? See our full schedule of holiday parades, craft ideas, tasty snacks and ideas for other festive fun in our Holiday Corner.