Women in Hawaii Business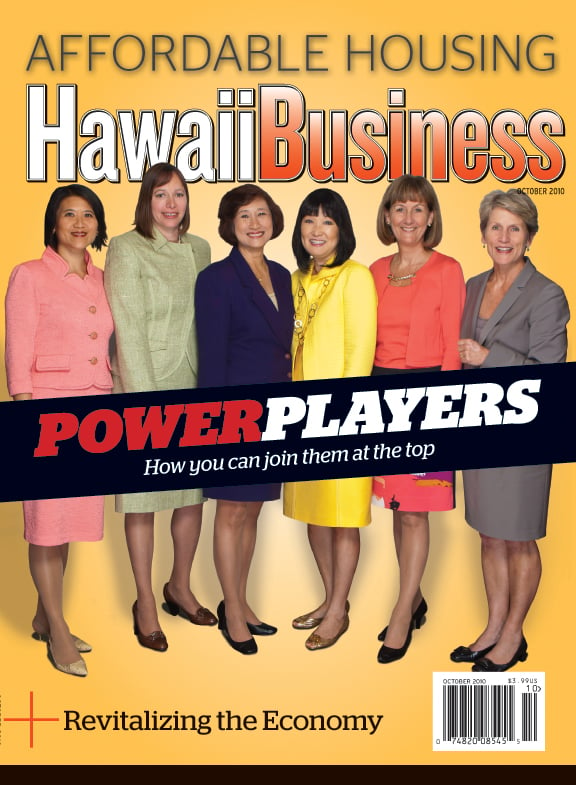 October's Hawaii Business (a sister magazine to HONOLULU) features female power players in Honolulu. Executives such as Dee Jay Mailer, the CEO of Kamehameha Schools; Janet Liang, president of Kaiser Permanente in Hawaii; and Connie Lau, CEO of Hawaiian Electric, offer great insights and advice in a roundtable discussion.
But what intrigued me most is the cover photo, seen at right.
The female execs are dressed nearly identically: a skirt suit with a hemline just at or below the knee, and low pumps. To my eye, it's an awfully conservative look, despite some of the zippy colors—melon, yellow and peach. I asked Hawaii Business' art director, Jen Tadaki Catanzariti, about it, and she noted that, despite appearances, she hadn't asked for any specific wardrobe for the photo shoot. The women just all showed up like that.
Like the reverse-print aloha shirts and pressed khakis that their male counterparts wear on Bishop Street, it's obvious that the top women in business have a uniform, too. So if you're a woman and want to make the big salaries, the big decisions and the big moves, you might want to suit up.