From Womb to World
The best ways to ease your baby into our busy world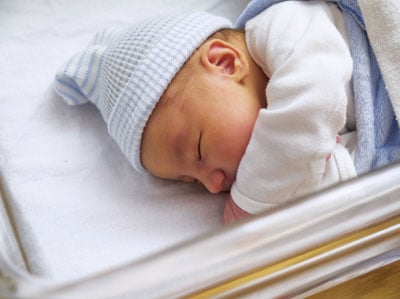 Womb to World
For nine months, your baby was nurtured in the ideal sensory world of the womb. From this calm environment, your baby emerged into our busy, sensory world. At birth, human babies are less mature than almost any other mammal. Their little brains are not capable of any conscious decisions or voluntary movements but are advanced sensory organs. In other words, their brains take in information from the senses and over time, learn to process and make sense of the new sensory input.
The best ways to ease your baby into our busy world is to prevent the world from over stimulating him or her and to mimic the womb world.
Prevent Overstimulation
In young babies, the process of filtering out unnecessary or excessive sensory input is not yet mature, which means your newborn will be easily over stimulated. This can result in colic, and make it difficult for your little one to fall asleep. To prevent colic, ease your baby into the world by ensuring he or she does not become over stimulated. Watch for signs of overstimulation and ensure your newborn sleeps regularly.
Mimic the Womb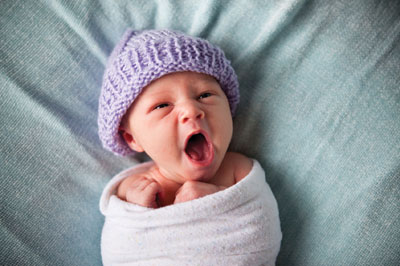 Womb to World
You can mimic the womb world to ensure a smooth and calm transition for your newborn by swaddling, massaging and carrying your baby.
Swaddling (wrapping in a stretchy blanket) has been proven to calm young babies and help them sleep well.
Baby massage is a fantastic tool for calming a baby and has all-day benefits. Your baby has come from a space where skin-to-skin touch is the norm. Spend quality time massaging your baby; he or she will enjoy your tender, loving touch.
Movement is lulling for your baby—carrying your baby in a sling or pouch mimics the womb environment and will soothe him or her effectively.
Bear in mind the sensory world of the womb and watch your baby's signals of overstimulation—these are the best ways to ease your baby from womb to world.
About the Author
Megan Faure, BSc, OT, OTR, is the author of the new book, The Babysense Secret, from DK publishing. She is an occupational therapist who has worked for more than a decade in the pediatrics field in several countries including the U.S. and South Africa. In addition to her best-selling parenting book, Baby Sense, Faure has developed a collection of innovative Baby Sense products based on the Sensible Sensory Parenting principles outlined in her books.
For more information on Baby Sense products, visit babysense.com. To purchase Baby Sense products in the U.S., visit kastelinternational.com.