With Aloha: A Benefit for Tohoku Hospital, Sendai (Japan), Apr. 9, Pagoda Hotel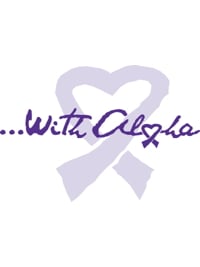 You've seen the devastation. The coastal city of Sendai was only 45 miles from the epicenter of the March 11 Tohoku earthquake and tsunami.
In the center of Sendai, Tohoku University Hospital has been caring for the sick, the wounded, the rescued, and providing what comforts it can for the residents of the stricken city.
It could use our help.
On Saturday, Apr. 9, from 5 to 9 p.m., at the Pagoda Hotel, Honolulu restaurants, lunch trucks, beverage suppliers and entertainers will gather for a "With Aloha" benefit.
The With Aloha benefit will send 100 percent of the proceeds immediately and directly to Tohoku University Hospital.
HONOLULU Magazine's parent company, aio, is partnering with like-minded Hawaii businesses and organizations to put on the evening.
Here's what to expect, although not all details are final:
Two dozen Honolulu restaurants, including Alan Wong's, Le Bistro, Hukilau Honolulu, Pagoda, Hy's Steakhouse, Honolulu Burger Co., Ryan's Grill, Kincaid's, Murphy's Bar & Grill and more.
Island entertainers like Brother Noland, Natural Vibes, Kaala Boys and others on three different stages.
Honolulu's best food trucks.
Beer, wine and soft drinks from Anheuser-Busch, Hawaii Nui, Better Brands, Southern Wines, Paradise Beverages and Johnson Brothers.
An origami table where volunteers can help fold 1,000 cranes.
Live radio broadcast by Cox Radio's KCCN.
The Cherry Blossom Court
Silent Auction
And more

Tickets are $50 in advance, $60 at the door. For information (or to simply make a donation), please click here. You can also mail a donation to the "Tohoku University Hospital-Japan Relief Fund," 1000 Bishop St., Ste. 610, Honolulu, HI 96813.
Curious about conditions in Sendai and at the hospital (pictured left before the devastation)?
Yasue Schumaker, wife of PacificBasin Communications president Scott Schumaker, was in Sendai at the time of the disaster caring for her mother, who is in the Tohoku Hospital.
In the aftermath of the disaster, Yasue was interviewed by international media from the hospital, providing detailed and critical news from the most impacted region to the rest of the world.
She's still there. She and her husband have been keeping a Sendai-Honolulu journal, which you can read online by clicking here.
For tickets or donations to the With Aloha benefit for Tohoku Hospital, click here.