Wicked: A musical for some kids, but not all.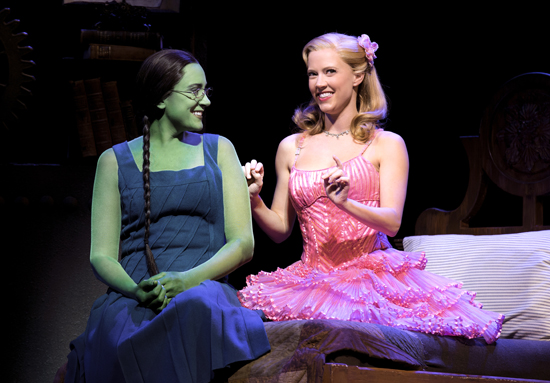 Wicked, Broadway's big hit, is playing at the Neal Blaisdell Center from now until Jan. 12. The story takes place in the Land of Oz, long before Dorothy ever trotted down the yellow brick road. Wicked tells why the emerald-green-skinned girl, Elphaba, later known as the Wicked Witch of the West, became so "wicked" by unveiling the true—and sympathetic—story and events leading up to her departure from Oz.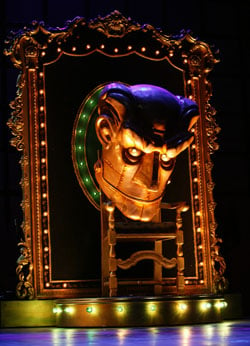 With a children's book being the root of the adaptation, I thought it safe to assume this would be a musical my 7-year-old son would enjoy without a problem. After all, he sat through Diamond Head Theatre's Titanic without a hitch earlier this year—and, he enjoyed it. But, his constant seat-shifting and feet-kicking became disturbing during the first half of Wicked. It became evident that, even though this Broadway production had seamless, fast-moving scenes, fantastic vocals and amazing stage design with lots of moving parts, he wasn't relating to the story. The first half is, in fact, about Elphaba fitting in as a teenager, girls wanting to be popular and falling in love. It was also evident that some of the jokes were flying over his head. The slow musical numbers were rough for him.
About halfway through the production, when Elphaba arrives in the Land of Oz, he did perk up with all of the animated things happening on stage. His favorite part was when Elphaba meets the large robot head with its booming voice who is supposed to be The Wizard. "Creepy," is what he called it. But, five minutes later, he whispers to me, "What time is it?"
At intermission, we left. His final thought was, "I like happiness and sadness, but not madness." It's true that Wicked is a mad, fantastical musical that ends in chaos, and it's also a musical you shouldn't miss (I saw the full production on Broadway). I would suggest that, before you purchase your tickets, you use your best judgment in deciding whether you're child will enjoy it, rather than making the assumption that he, or she, will, as I did.
Children under four will not be permitted. For tickets and information, visit http://www.magicspace.net/honolulu.