Why Did Larry Ellison Really Decide Not to Hold the America's Cup in Hawai'i?
Our cup runneth elsewhere—but why?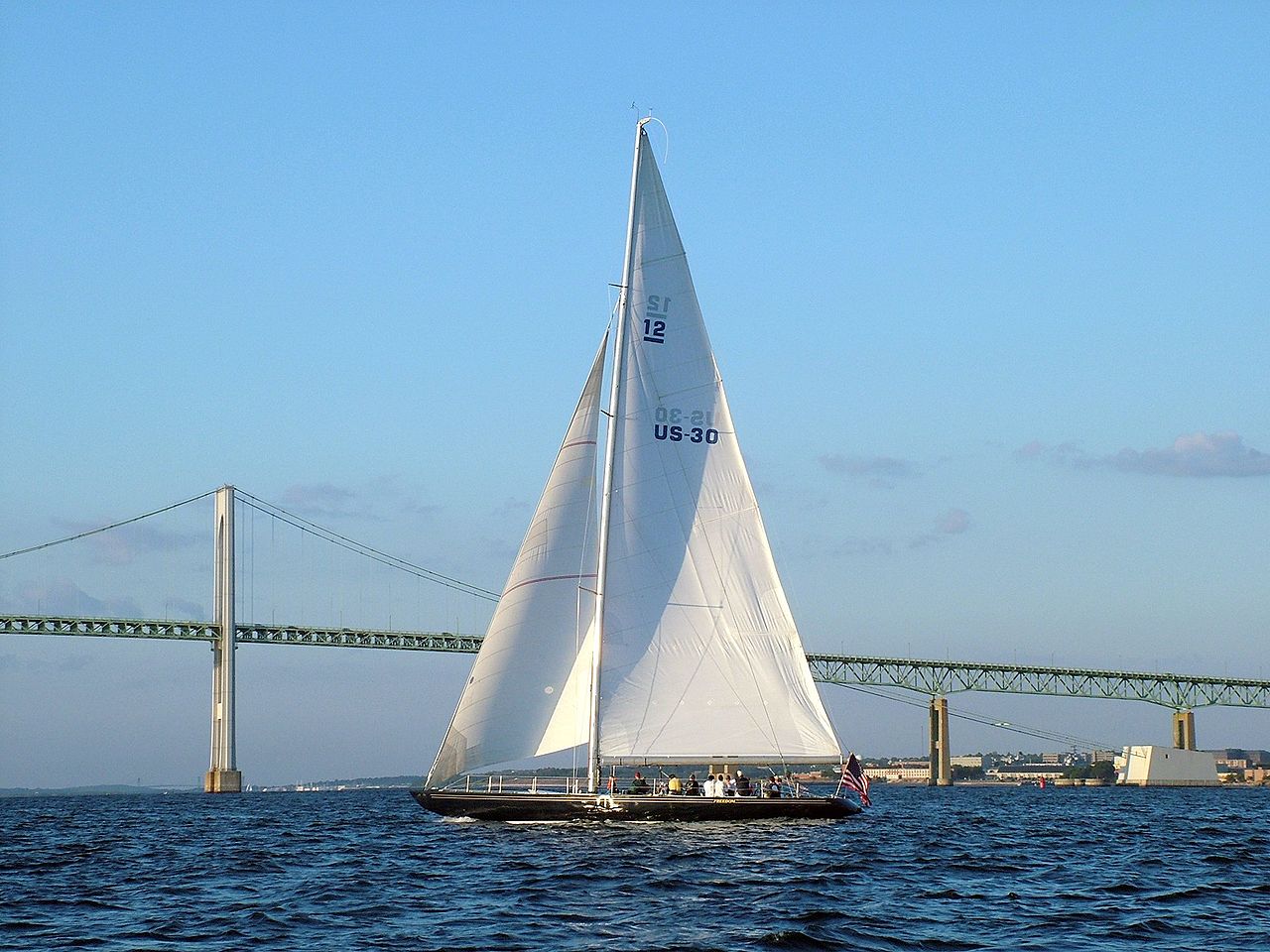 Feelings were hurt—I know mine were—when our new neighbor Larry Ellison announced a few weeks ago that the America's Cup yacht race, whose Deed of Gift he currently controls, would be held in Bermuda, not Hawai'i. The difference to the local economy may have been in the hundreds of millions, even as high as $1 billion, so that looks like a significant loss.
Then again, I know America's Cup races, and I suspect we've dodged a bullet.
First, the America's Cup is the least sympathetic sporting event in the world. The "sport" is in following the bidding war between billionaires as they try to lock down a guy named Russell Coutts, the top yachting talent of the past 25 years. Whoever has Russell usually wins.
Second, yacht racing is also one of the more blah spectator viewing experiences, akin to curling in years past. True, in the Sochi Olympics, we all became curling fans (whisk that broom!). And true, in the last America's Cup, held in San Francisco Bay over 2013, the yacht design formula was tweaked until the boats were high-end, high-risk catamaran foilers that cost, on average, $8 million apiece. So they were pretty Star-Wars cool.
But those $8 million boats were also pretty high-strung. There was a fatality, a first for the Cup, when conditions were at the maximum allowable wind speed, about 20 knots. Coupled with the powerful and deep offshore swells typical to Hawaiian waters, our trade winds could make kindling out of the fleet.
The third and last reason we should wave aloha with a smile? The America's Cup really is like the Olympics—a floating casino that comes to your waterfront, demands a huge tax break plus investment in facilities upgrades ($11.4 million in San Francisco), throws parties you aren't invited to, and then skips town, often leaving you on the hook. That's why San Francisco didn't even bother to ask Larry Ellison back for another go—even though it was, expenses and attendance aside, the most beautiful, dramatic, and accessible America's Cup ever.
Hawai'i actually has its own world-class yachting event, the TransPac, inaugurated in 1906 and the third- or fourth-oldest yachting event in the world (depending on whether you really believe a bunch of Kiwis messing around in sardine boats qualifies as a regatta). As to whether we ever had a chance to host the Cup, I asked the man who ran the 2013 Transpac, Doug McClaflin.
"Rumor has it Larry Ellison did have discussions with the city and state," he said. "The America's Cup is extraordinarily important in sporting history. But the waters in Hawai'i are pretty rough. The shore facilities necessary to host that type of event are non-existent. Unless the state, which controls all the water frontage in the harbor, were to give up large portions for the event, it will never happen."
Why Bermuda and not San Diego, the other front-runner?
"The choice of Bermuda has to do with incentives offered on the tax side and the financial side. Hawai'i could never offer those kinds of breaks."
Is there any way it could be held here?
"If they could use Pearl Harbor. Great wind, low chop. But, since 9/11, it's a restricted security zone. Never happen."
So there it is—unless world peace breaks out, you're better off wishing for a Curling Cup in Hawai'i than an America's Cup.
Don Wallace, former executive editor of Yachting, covered the America's Cup in 1983 and 1987. The author of The French House, he lives in Honolulu.