Where and How Santa Claus is Coming to Town in Honolulu
The tradition of visiting the bearded fellow continues on this year, but in socially-distanced or virtual ways around O'ahu.
The pandemic can't stop the magic of the holidays including keiki's cherished chats and memorable photos of angelic smiles (or terrified screams) with Kris Kringle. But, of course, everything is a little bit different this year, so expect to encounter plexiglass windows, face mask requirements or even Zoom calls with Saint Nick from home. Whether your family is comfortable braving the mall or would rather snuggle on the sofa in matching holiday pajamas, there is a Santa experience for you.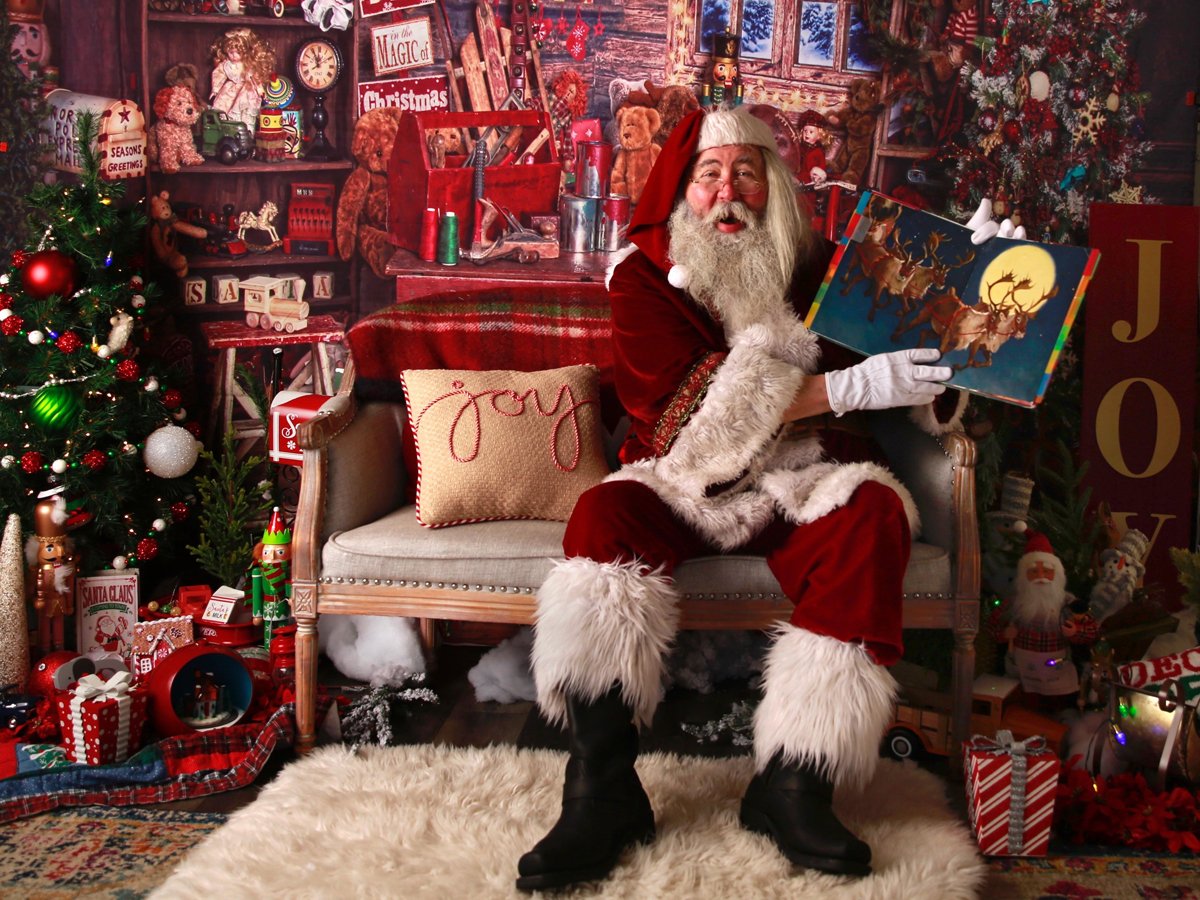 Photo: Courtesy of Airbnb
Virtual Visits
Schedule a Zoom call that your keiki will actually be excited to join. Arrange a private virtual video session with Santa live from the North Pole through Jingle Ring. You customize your experience by selecting preferences of ethnicity, language and faith. There is even a Sensitive Santa trained to work with children with special needs. Add-ons include a storytime or an appearance from Mrs. Claus. Sessions run 10-20 minutes and start at $24.95 which includes a sharable video of your experience and a group photo.
---
See also: Family Holiday Events in Honolulu-2020
---
Airbnb is also offering virtual Santa experiences from around the world. You can book a session with Santa from Lapland, Finland, listen to Santa read a story in Los Angeles or meet Sign Language Santa from Georgia. The experiences range from $6 to $35 per person, depending on the experience.
Starting Nov. 27, Macy's is bringing its holiday magic of Santaland online (and it's free!). The on-demand web experience will let kids virtually travel through a wonderland set in New York City's Herald Square. After meeting elves and playing games, keiki will get to meet Saint Nick through an interactive pre-recorded video ending with a selfie photo opportunity.
Drop a Letter Locally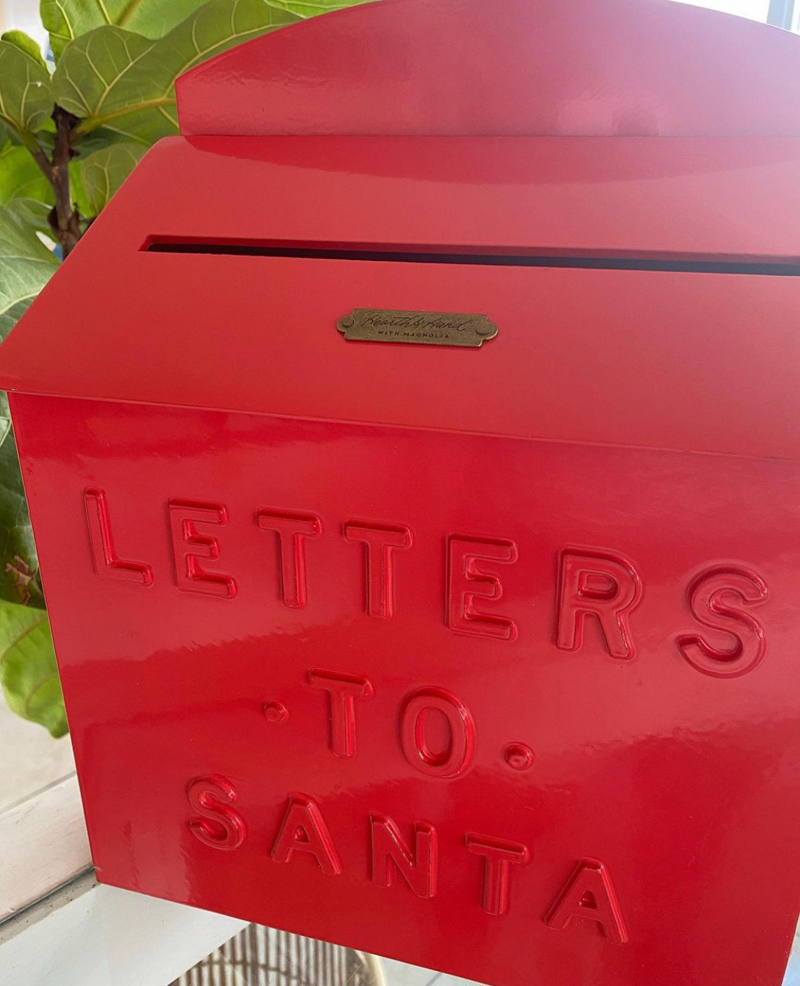 Photo: Courtesy of Sugarcane Shop
If you can't tell Santa your wish list in person, send it via snail mail! There's an adorable "Letters to Santa" mailbox inside Kaimukī boutique Sugarcane Shop. Keiki can drop notes addressed to the big man and the Sugarcane elves will respond to each letter by Christmas. Then stick around to tackle some of your holiday shopping with local products such as Keiki Kaukau's Vietnamese Pho Chunky Puzzle or Kids in Paradise's Pineapple Nightlights.
Free
Drop letters by Dec. 20 to receive a response
Sugarcane Shop, 1137 11th Ave.
---
See also: 33 Christmas Gifts Ideas for Toddlers From Hawai'i Makers and Shops
---
The United States Postal Service also allows you to mail a letter to Santa. Your child will receive a reply postmarked from the North Pole, as long as you provide the postage and pre-written response note. Heads-up: the cut-off date to mail letters is Dec. 7.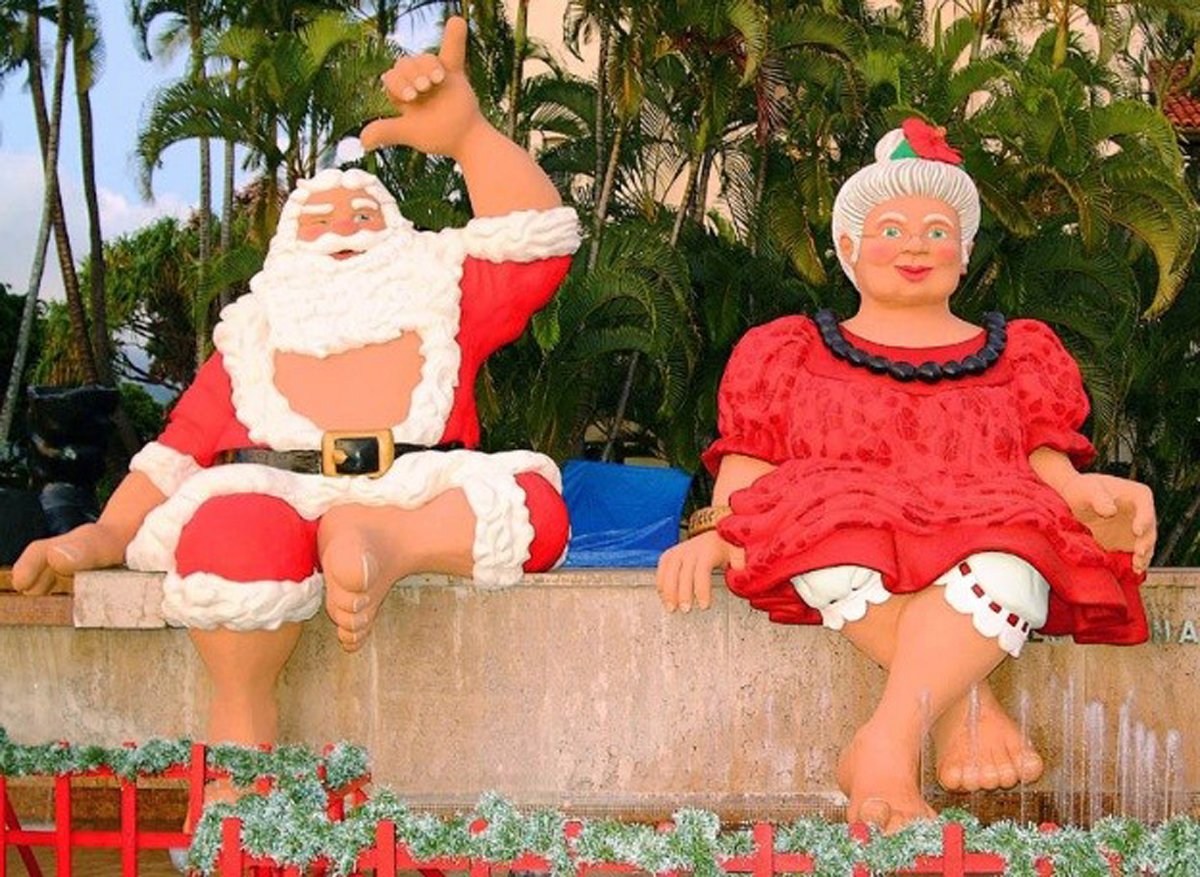 Photo: Honolulu City Lights
Drive-By Larger-Than-Life Santas
We've all tried drive-by graduations and baby showers this year, so why not create your own drive-by Santa experience? Load the keiki into the car with hot chocolate and take the family on a scavenger hunt for O'ahu's larger-than-life Santa statues. First up, drive down Ala Moana Boulevard to catch a glimpse of Ala Moana Center's new Santa who is appropriately wearing an aloha print face mask. Next make your way over to Honolulu Hale on King Street for a peek of Shaka Santa and Tūtū Mele at Honolulu City Lights (on display starting Dec. 9). Note that Honolulu City Lights is a drive-by event only this year with the cancellation of the parade, concerts, amusement rides and indoor city department tree exhibit.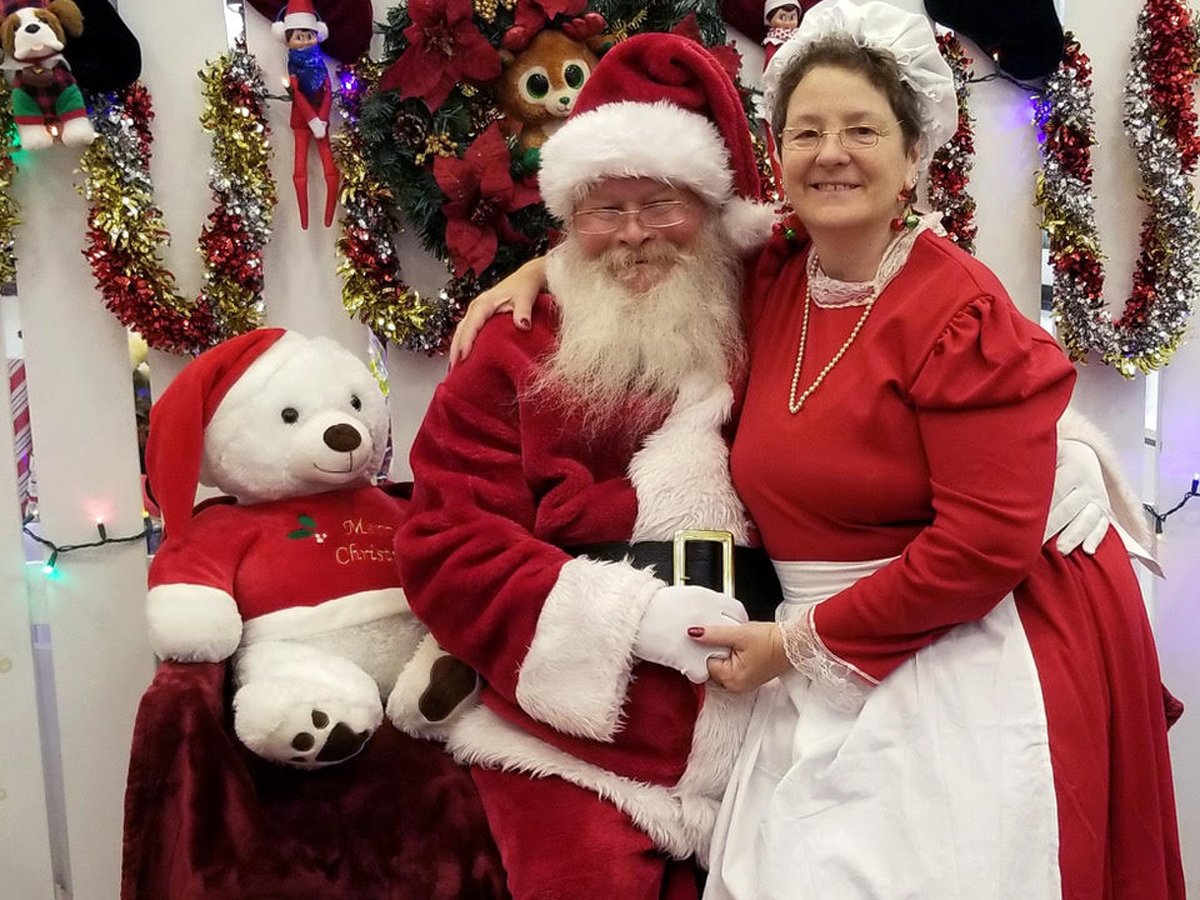 Photo: Courtesy of Storybook Entertainment Hawai'i
In-Person Visits
You better not pout, you better not cry, because you can still deliver your wish list to Santa in person this year. There will be no sitting in the jolly man's lap, which may be a good thing for shy younger ones. Instead, Saint Nick will be safe and comfy behind a Plexiglas window to ensure social-distancing. Face masks are required, but some locations allow you to remove them briefly for the photo op. Heads-up that helper elves may be checking your temperature upon arrival. If you are game for all of that, here's the spots where you can catch him.
Ala Moana Center
From $39.99 for digital and printed photo packages
Through Dec. 24. Reservations required.
Located in the Mauka Wing on Level 2
Ala Moana Center, 1450 Ala Moana Blvd.
(808) 955-9517
Kāhala Mall
$30 includes three to five digital photos. Photo frame or snow globe available for an additional cost.
Families will also receive a Kids Eat Free coupon from California Pizza Kitchen and Chili's Grill & Bar, while supplies last.
Nov. 27 through Dec. 24, 1 to 6 p.m. Through Dec. 18, Monday through Friday, 10 a.m. to 6 p.m. on weekends. Dec. 19 through 24, 10 a.m. to 7 p.m. Monday through Saturday, 10 a.m. to 6 p.m. on Sunday. Santa takes a break 2 to 3 p.m. daily.
Located near Macy's, Kāhala Mall, 4211 Wai'alae Ave.
(808) 732-7736
Ka Makana Ali'i
$30 includes 3 to 5 digital photos. Photo frame or snow globe available for an additional cost.
Through Dec. 24. Appointments highly recommended.
Located in the 'Olino Theatre Wing
Ka Makana Ali'i, 91-5431 Kapolei Parkway, Kapolei
(808) 628-4800
Pearlridge Center
$30 includes 3 to 5 digital photos. Photo frame or snow globe available for an additional cost.
Nov. 27 through Dec. 24. Appointment required.
Pearlridge Center, 98-1005 Moanalua Road, 'Aiea
(808) 488-0981
Royal Hawaiian Center
Free. Take photos with your own camera.
Saturdays, Dec. 5, 9, and 12 from 4 to 7 p.m. No reservations required.
Royal Hawaiian Center, 2201 Kalākaua Ave.
(808) 922-2299
Windward Mall
A different Storybook Hawai'i guest will join Santa every Saturday starting at 10 a.m. for a few hours. Rudolph is on Nov. 28, a gingerbread man on Dec. 5, Olaf on Dec. 12 and Elsa on Dec. 19.
Pet photos are on Tuesdays through Dec. 15 from 6 to 8 p.m.
$30 includes 3 to 5 digital photos. Photo frame or snow globe available for an additional cost.
Through Dec. 24. Appointment required.
Windward Mall, 46-056 Kamehameha Hwy., Kāne'ohe
(808) 235-1143