What Hawai'i Families Need to Know About Coronavirus
Yes, you need to wash your hands. From kid-friendly comics explaining COVID-19 to a study about the virus' effect on keiki, here are some resources for your family.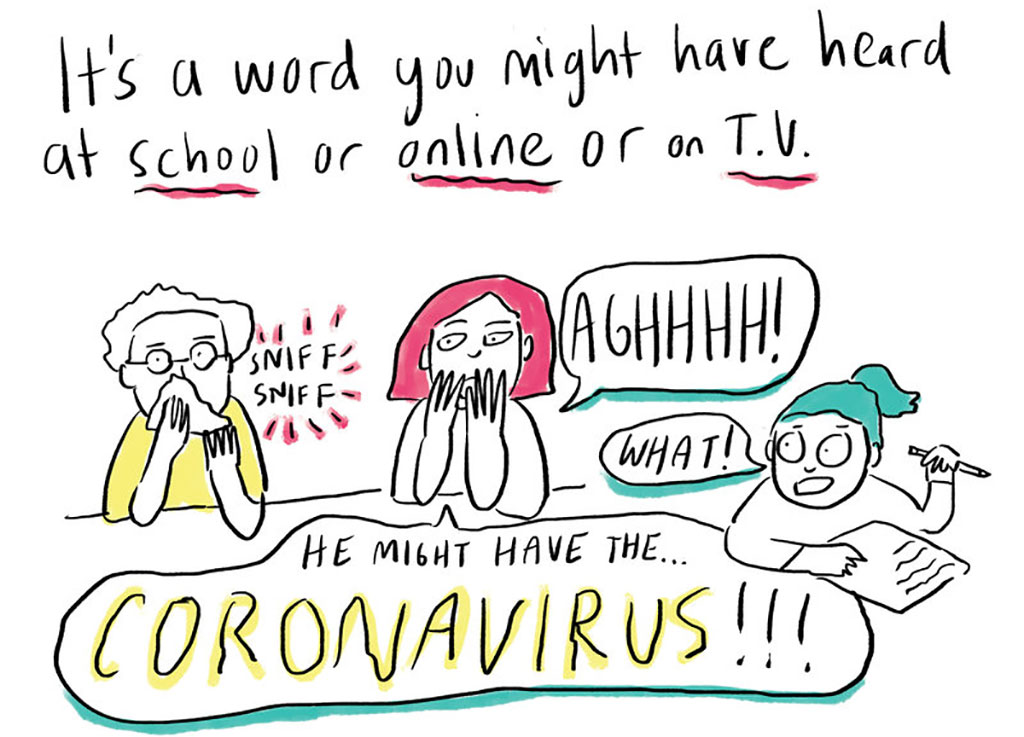 Illustration courtesy of: NPR/Malaka Gharib
NPRʻs Goats and Soda posted a comic book for kids about COVID-19. See a link to it below.
When we opened our Lion Dance Lego set this weekend, my husband and I joked that the Chinese-themed minifigs may need to be quarantined for 14 days. My 9-year-old daughter knew exactly what we were talking about. All the chatter about coronavirus has not gone unnoticed. Our keiki are listening.
On Wednesday, March 11, the state Department of Education canceled all trips to the Mainland and other countries for schools and the DOE, effective Thursday, March 12 through the end of the school year. Read the superintendent's letter to parents here. Sunday, March 9, Hawaiʻi officials confirmed its second presumptive case of COVID-19, caused by the Novel Coronavirus 19, in an elderly man who got sick while visiting Washington state. He returned home on March 4 and was hospitalized on March 7. The first positive case was a resident who traveled on the Grand Princess cruise ship from San Francisco to Mexico from Feb. 11 to Feb. 21.
---
SEE ALSO: Novel Coronavirus 19 Concerns: Events Canceled in Hawai'i on honolulumagazine.com
---
We don't want anyone to panic, but as parents, we all want to be prepared. You can sign up for email updates from the Hawai'i Department of Health. We are also keeping tabs on the latest information on our sister site honolulumagazine.com, plus an updated list of cancellations and what we really think you need in an emergency kit. To help you prepare, here are additional facts and resources for families from the Centers for Disease Control and Prevention, the World Health Organization and the state DOH.
What is coronavirus?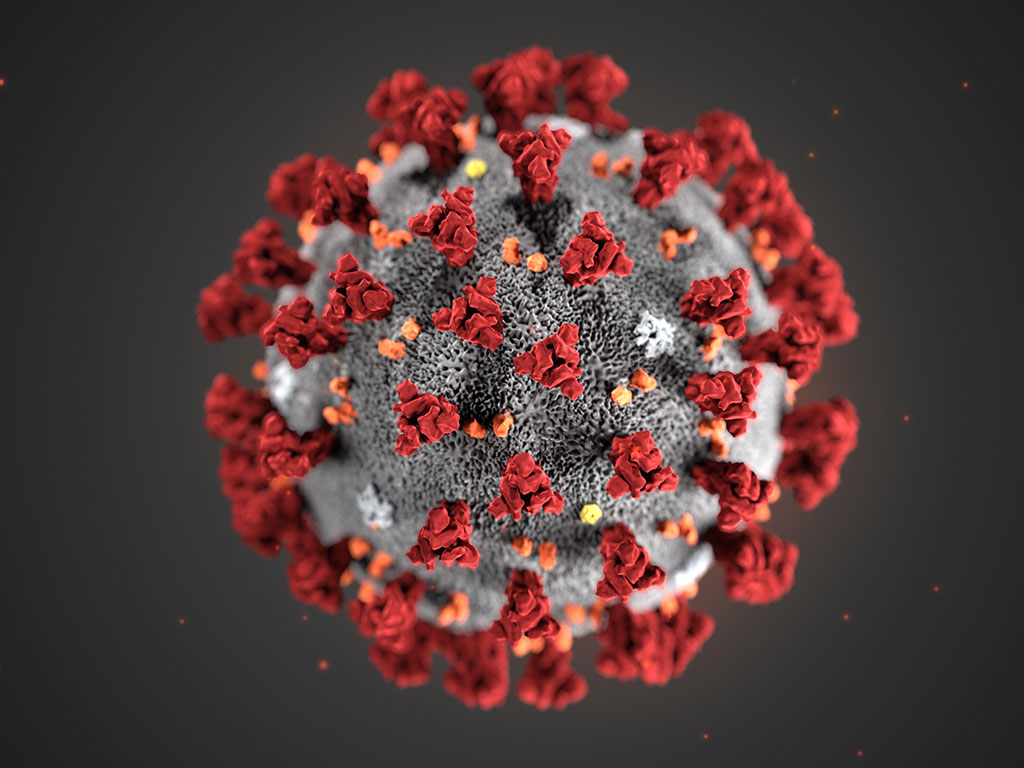 Image: Courtesy of the Centers for Disease Control and Prevention
Coronaviruses are several types of viruses that can cause everything from the common cold to SARS-CoV (Severe Acute Respiratory Syndrome) and the new COVID-19. The name coronavirus comes from its appearance, which resembles a corona or crown.
Novel Coronavirus 2019 was first identified in Wuhan, China in December 2019. Today, cases have been identified in more than 113 countries, including the United States. The WHO named the infectious virus COVID-19, which stands for Coronavirus Disease 2019, on Feb. 11. The coronavirus that causes COVID-19 is now called SARS-CoV-2 because it is genetically related to the coronavirus responsible for SARS, but is different.
What are the symptoms?
Fever, fatigue, cough, aches and pains, congestion, sore throat or diarrhea. Some people with mild COVID-19 may have no symptoms. WHO says about 1 out of 6 people, 17%, become seriously ill and have difficulty breathing. Those at greatest risk appear to be people over the age of 60 and those with underlying medical conditions. If you or your child develops a fever of 100.4 degrees or higher, see your doctor.
Are children more at risk?
According to the CDC, there is no evidence that kids are more likely to contract it. In fact, infections in children were relatively low. Keep in mind that the situation is evolving, but so far most deaths, which occur in just about 2% of the cases, were older adults or those with compromised health. A small study published in the Journal of the American Medical Association in late February showed that out of about 75,000 cases, an estimated 100 were kids. Most seemed to have even milder incidences than adults. This is similar to the SARS outbreak in 2002 and 2003. Read more about it on NPR.
How can I prevent it?
Still, caution is best since we are still learning about this new disease. Right now, the CDC believes COVID-19 is spread through respiratory droplets, meaning you would have to be exposed to a cough versus the virus spreading through the air. The WHO says COVID-19 may be able to survive on surfaces anywhere from a few hours to several days. Right now, health officials suggest best hygiene practices, including:
Keeping a distance from sick people.
Getting a flu shot. Protecting your child from the flu is always a good idea. But because COVID-19 present similar symptoms, this step can prevent concerns later.
Covering your mouth when you cough or sneeze. It's best to use a tissue, then throw it away. Or if you sneeze into your hand, wash it afterward.
Wipe down surfaces and toys with a cleaning spray or disinfectant. Remember, regular soap and water also works.
Wash your hands often, and for 20 seconds—about the length of "Happy Birthday to You"—especially after going to the bathroom, before eating and even after blowing your nose. The CDC suggests these steps:
Wet your hands, then turn off the water.
Apply soap. Make sure to lather the back of your hands, between your fingers and under your nails.
Rinse well.
The CDC says soap and water is the best defense. If that is not available, then hand sanitizers are a good alternative, although we have seen supplies wiped out in local stores. Make sure to also rub the gel all over your hands, between fingers and under your nails until it dries.
Need inspiration? Watch the Honolulu Theatre for Youth's fun "Wash Your Hands Bollywood Style" video.
Can I cancel my spring break trip?
Some airlines are waiving the usual fees for changes and cancellations. Hawaiian Airlines will do so for people who buy tickets between March 1 and 31, as long as you make the change no later than 24 hours before your trip. Alaska Airlines is offering the option for those who booked directly during specific dates, while other airlines including United and Delta are not charging passengers who want to make a change to scheduled trips to China, South Korea and Italy. See each airline's website for more details.
Other resources: