Weekend Picks – July 10, 2014
Lei Chic's guide to the weekend's best events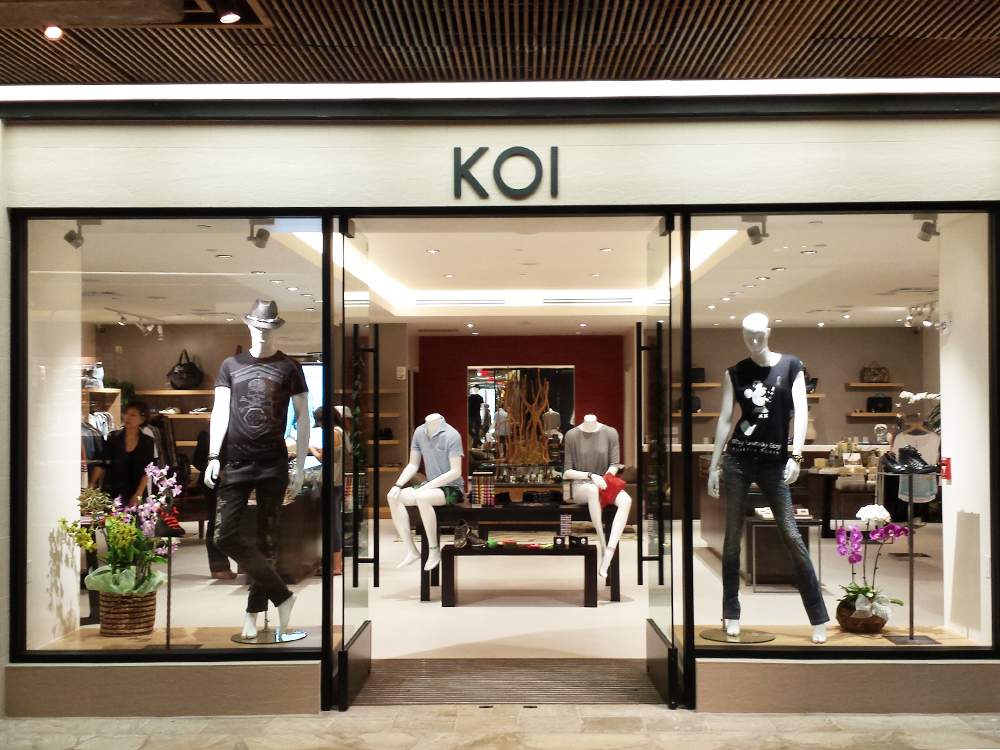 Shop

Catch Something Cute
What: Mama was right: There really are a lot of fish in the sea, especially now that Koi Boutique has migrated to a larger space this past week and added more than two dozen new brands to its stock. You'll still find the signature casual-chic style for which Koi is famous, but now there are more tailored jackets, party attire, swimwear, accessories and jewelry from fresh European names to wade through before you hook your fashion catch.
Where: The Royal Hawaiian Center



Details: Contact the store at 922-4532. One-hour validated parking with purchase of $10 or more.
Eat

Liberté, Égalité, Eat Away
What: Bastille Day, or, as we know it, French Fourth of July, is on July 14. Let's just, ahem, ignore the facts that not only did those Frenchies steal our national colors, but they also had to take our national month. But we'll forgive them if that means we can feast at Brasserie du Vin. The restaurant is adding to its already French-inspired menu 10 French wines by the glass, a blueberry-citron presse cocktail and hearty blanquette de veau (veal stew). Pas mal, non?
Where: Brasserie du Vin, 1115 Bethel St.



Details: Contact the restaurant at 545-1115 for more info. For clips of Amélie on YouTube to help you practice your French in the meantime, click here.
Shop
A Good Old Time
What: Classic never goes out of style or gets old. In fact, sometimes age makes things better. (Keep telling Mom that.) Head on down to the 24th Annual Hawaii All-Collectors Show to sift through the oodles of oldie gems to score some rare finds. The show will feature 160 booths peddling antique and vintage art, beads, jewelry, fashion, décor and more. What's more chic than a last-century boho statement piece in your living room? Or a retro notice-me bauble around your neck? It's like they say about wines and cheeses: They just gets better with time.
Where: Blaisdell Exhibition Hall, 777 Ward Ave.
When: Sunday, July 13 from 10:30 a.m.–6 p.m.



Details: Admission is $5 for adults and $2 for children.
Watch
Catch a Break
What: You've always loved the surfer life. Unfortunately, you have the upper body strength of a T-Rex, so it's been an, er, vicarious life. Which is why this month's Honolulu Surf Film Festival is going to make your summer. Catch breathtaking classic and contemporary surf films from around the world in a lineup that features 53 shorts and features, such as The Legend of Eddie Aikau, Land of Patagones and Endless Summer.
Where: Doris Duke Theatre, 901 Kinau St.
When: Through July 31



Details: View schedule and purchase tickets here. Films are $10 per showing. Watch the insanely gorgeous festival trailer here to remind yourself that your life is not as cool as all these surfers' lives.
Watch
Just A Girl In The World
What: Some things are certain: The sun will rise tomorrow. Bacon will always be delicious. Topanga and Cory were meant to be. Thank you, Disney, for reaffirming that inalienable truth with the new sequel series Girl Meets World, which is totally making our inner childhood selves squeal with glee. The show follows Cory and Topanga's preteen daughter (!!!!) as she gets into Cory-like hijinks in seventh grade.
Where: The Disney Channel
When: See the timeslot premiere at 8:30 p.m. on Friday, July 11, or watch the pilot here.



Details: Call your BFFs for a sleepover and a swoonfest—because the oh-so-dreamy Shawn, aka your kid crush numero uno, is a recurring character.
Read

There's Magic In The Air
What: Speaking of childhood, it's not ready to get back into its cupboard under the stairs yet—thanks to J.K. Rowling, who's totally OK with taking advantage of our decades-long love lust obsession fondness for HP with a new short story. It features a grown up Harry (phew, he at least makes it to his thirties) with greying hair (um, what?), written as an article in the voice of gossip journalist Rita Skeeter. It pretty much broke the Internet the day it was released on pottermore.com, but you can read it here without having to sign in or deal with the geek gauntlet. Your nerdy 10-year-old self is welcome.
Where: pottermore.com



Details: Apparently, a next-gen Weasley and Lupin couple have been spotted "snogging" (lol, Skeeter)!
Shop
Magnificent Cart-a
What: If you haven't heard of Keep, you're missing out—if only for the emails it sends out each day with tons of cute clothes and trinkets to add to your wish list. But this month, the website (think of it as a Pinterest for shopping) released a "universal shopping cart." That means you can shop any product in any store in one massive shopping cart from the new Keep Shopping app. In other words? Guys—the shop-abilites are literally endless.
Where: Visit the iTunes store to download the app



Details: Is anyone else totally feeling like this right now? That's it, weekend's booked. No one call me.
Sales
Who: Komakai Jewelry trunk show at Miemiko Atelier, Ward Centre
Deal: 25 percent off all Komakai jewelry and 20 percent off all Miemiko solid note sets
When: Sunday, July 13 from 11 a.m.–4 p.m.
Who: Aeropostale, Pearlridge Uptown
Deal: 50 percent off
Who: Adore, Kahala Mall
Deal: $20 clothing racks and 50 percent off select accessories
When: Friday, July 11 through Sunday, July 13
Who: Lacoste, Ala Moana Center
Deal: 30 percent off select collections
Who: Jewelry By Justine trunk show, 3150 Brokaw St., #9
Deal: 20 percent off all jewelry
When: Friday, July 11 from 5–9 p.m.
Details: RSVP to justinerjones@gmail.com
Who: Creatures of Comfort
Deal: 30 percent off select items
Who: Gap
Deal: Up to 75 percent off select items
Who: Crate and Barrel
Deal: 20 percent off bedding and mattresses
When: Through July 23
Who: Armani Exchange
Deal: Up to 50 percent off select sale items
Who: Barneys New York
Deal: Up to 75 percent off select items
Who: Nine West
Deal: Up to 60 percent off