Web Exclusive: How to Make the Best Mojito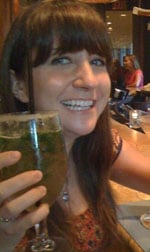 With the holidays around the corner and parties to be planned, I thought I would ask Derrick Stevens, a former bartender at the Lotus Hotel, how he makes my favorite mojito. Perfectly sweet with a hint of pineapple, a mojito couldn't taste any better than this.
1 ¾ oz. Skyy Pineapple Vodka
2 tablespoons of sugar or lime sour mix (lime sour mix is equal parts simple syrup and fresh lime juice)
Dash of cinnamon-infused simple syrup
Mint leaves (about a medium pinch or enough to fill the open palm of your hand)
Ice
Shake all together in a cocktail shaker, then float 1/4 oz. Myers dark rum on the top of the drink. Sugar rim and mint leaf garnish.